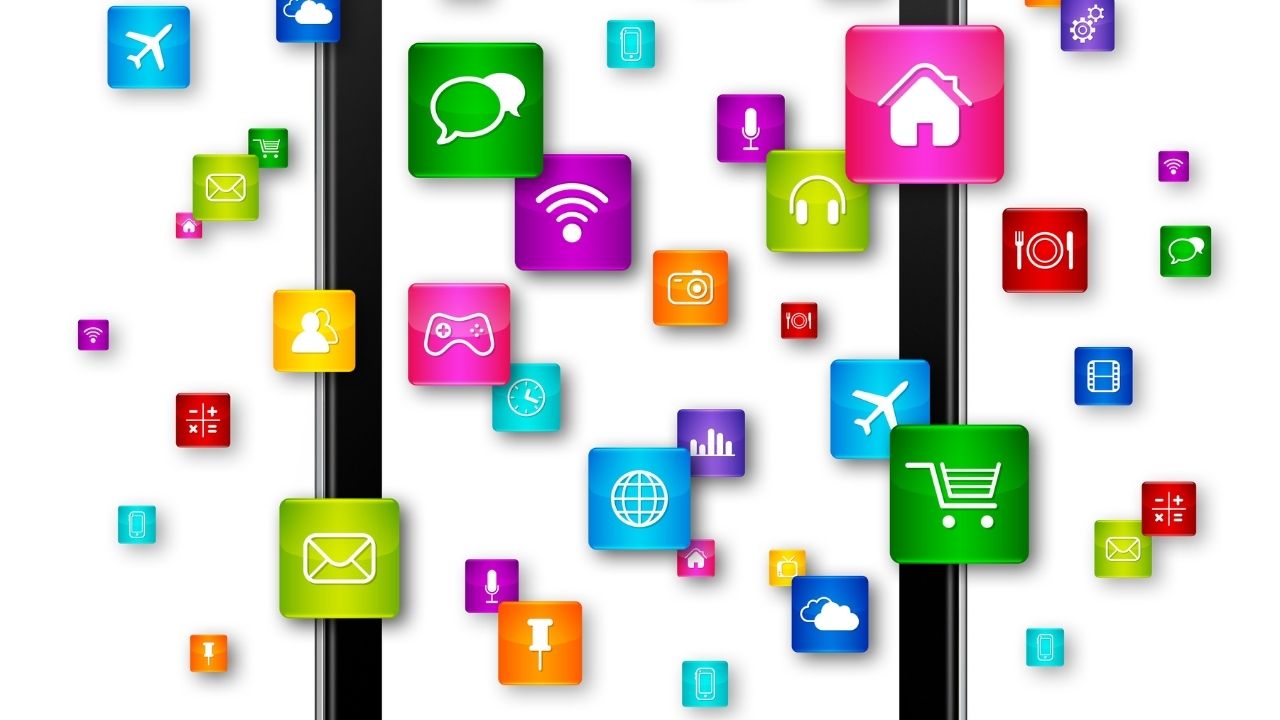 Sleep Cycle
Price and Platform: $1.99, iPhone
The people that have used this app are constantly singing its praises. When you use this app, you'll want to place your phone next to you on your mattress. The app works alongside the accelerometer in the iPhone, using a sensor to monitor your movement so that it can accurately determine the phase of sleep you're in and track your sleep cycle levels. It presents you with a graph that can tell you a lot about the quality of the sleep you're getting. This data can be incredibly useful. For example, you can see if you don't sleep as well on nights where you drink tea.
When you're sleeping lightly, you'll wake up more easily, and you'll have more energy throughout the day. When you set an alarm, the app sets a 30-minute window ahead of that time. It will make sure you've woken up when you're in the lightest phase of sleep. Even if you're woken up 30 minutes earlier, you'll feel much better when you woke up.
There's a similar app with fewer features available on Android, known as Sleepbot. This app also keeps track of your sleep patterns so that it can wake you up at the appropriate time.
Earthlapse
Price and Platform: $0.99, Android, Free, iOS
This app does everything it can to help you relax. It plays cosmic-inspired music while showing you time-lapse photos that were actually taken by NASA astronauts. If you touch the views, you'll be able to set the speed of your images. Thanks to the weather and clock availabilities, it's handy to have this app on your night table. You can use this app to distract yourself from the stresses of your everyday life.
Deep Relaxation
Price and Platform: Free, iPhone
Deep Relaxation is based around the Silva Method, which teaches you to center yourself while meditating. There are two different options: a 30-minute track for deep relaxation or 20-minutes for quick relaxation The leader of these tracks, Laura, has a voice that's pleasant and soothing. The app has plenty of positive reviews, and Laura's relaxing voice is one of the things that people praise. Although the app is free, it's possible that there are no costs because the app is trying to entice you to pay for another program. Still, you can get a lot out of the free version of the app. On Android, there's a similar free app titled "Relax With Andrew Johnson Lite." This is a self-hypnosis app that is designed to encourage relaxation.
Squeeze and Shake Stress Relief
Price and Platform: $0.99, iPhone
This app essentially operates as a stress ball. It looks like a rubber duck, and it makes a fun squeaking noise when you press down on the screen. If you press the sides of the phone and give it a good shake, you'll be able to get a hand massage. When you shake faster, you'll get a more intense massage. People have been using stress balls to unwind for a very long time. People often say that repeating the same movement over and over is enough to relax you. Of course, people will notice you shaking and squeezing your phone, which is why you'll probably want to use that app when you're at home. When you're done using the app, you should feel far more relaxed.
Price and Platform: $1.99, iPhone and iPad
Not everyone is a fan of aquariums. It can be creepy to look at fish in this sort of environment, especially if you spot some dead fish in the tank. However, studies have found that watching fish in the water can lower your heart rate, elevate your mood, and even bring your blood pressure down. This is the reason you see fish tanks in waiting rooms. You'll see videos featuring real fish, not fish that are animated. You'll be able to select your favorites from 28 different species and even change the lighting in the foreground and the background. Thankfully, you'll never have to worry that these fish will die.
If you feel you may need professional help for stress or depression visit clarityclinic.com.
Global Crypto Market Cap Threatens to Break Below Current 2022 Lows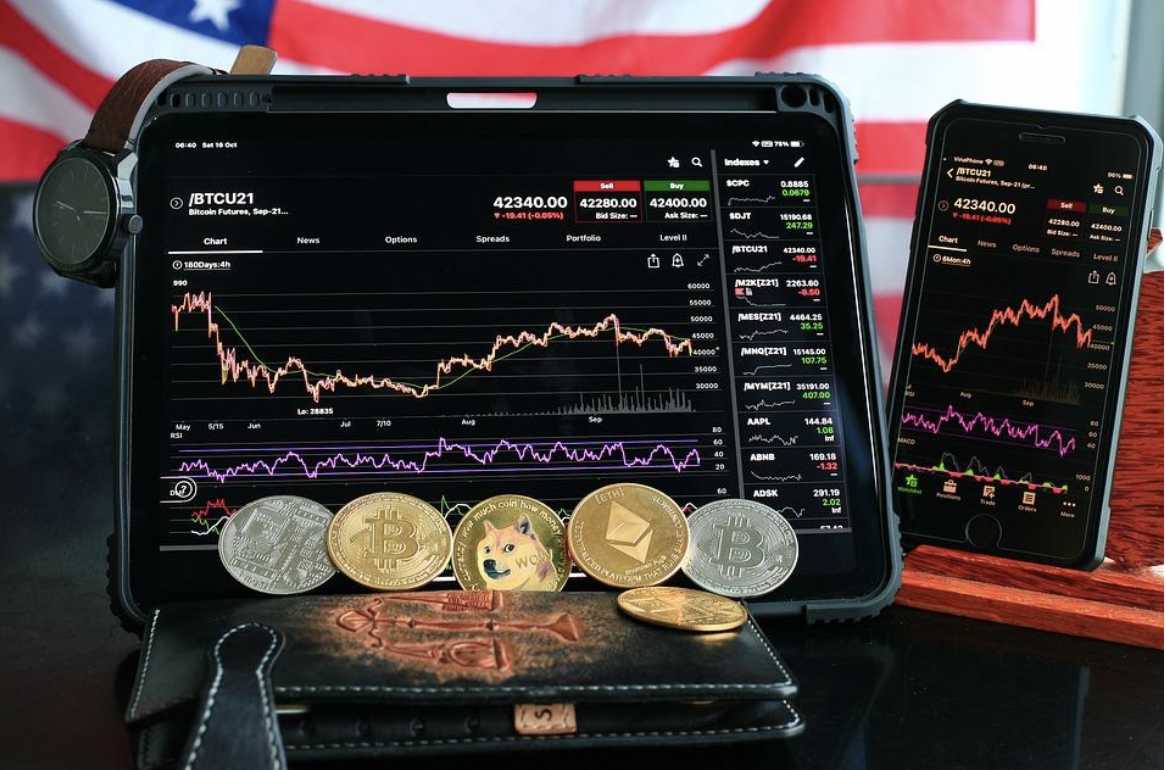 The global cryptocurrency market capitalization topped during the first half of November 2021, and since then it has been on a one-way ride towards the downside. With the entire market currently trading at approximately 35% below all-time highs, many traders are now wondering whether the sellers are already exhausted, meaning that an upward shift is due in the near future, or whether the bear market still has room to go. 
In such a challenging environment, trading or investing in crypto is tricky, making it difficult for traders/investors to time the market correctly, and spot key support/resistance areas on the chart. All of the variables that drove valuations higher between 2020-2021 (fiscal/monetary stimulus, weaker fiat currencies, and appetite for riskier assets) have reversed, leaving bulls stumbling for the exit. 
Bitcoin weakens below $40k 
Speaking of Bitcoin, the $38,000 area is regarded as key support, which might be one of the reasons why the price is still trading around it. The late-March 2022 rally failed to gather pace and now BTC finds itself trading close to the yearly lows. 
Things are not looking encouraging, not just because Bitcoin lost 40% from its peak, but also based on the market share. During broad crypto selling, the BTC market dominance increased in past cycles. It doesn't seem to be the case now, as the figure has stabilized around 42% since mid-2021. Investors want to keep a diversified exposure even during a downturn, and this is a clear signal that Bitcoin's safe-haven status is weakening. 
Major altcoins not showing signs of strength
Anyone who is just beginning to learn how to trade cryptocurrencies should know that this is an environment where caution is advised. Bitcoin aside, things are not looking very good for the altcoins sector as well. Based on the opening price at the beginning of 2022, Ethereum is down 24%, Binance Coin -26% and other tokens such as Solana are posting losses above 50%. 
There this might not be the time for buy and hold, considering that valuations might be even more attractive in the future. It is possible, however, to take advantage of what retail brokerages are offering in terms of crypto trading benefits. With derivatives based on cryptocurrencies, short-selling is a viable option, making it possible to take advantage of bearish conditions. 
Inflation and broad risk appetite
Rising inflation around the world set a chain of events in motion, and these events are clearly not in favor of crypto bulls. Central banks are forced to step in and normalize monetary policies in developed countries, for price increases to diminish towards their target of around 2%. 
Additionally, fiscal spending is taking a few steps back, as governments need to pay higher interest on new debt or refinancing operations. During a time of rising prices, private and institutional investors need to make concessions and prioritize spending. 
In such an environment, the interest in volatile assets such as crypto is very low, which explains the lack of momentum. For the time being, global capitalization is trading around $1.72 trillion and threatens to break below the 2022 low of $1.64 trillion. Until the global economy receives a new round of stimulus, there appears to be little hope for a strong bounce back to a bull run.