Which Companies Produce the best Nano Hearing Aids?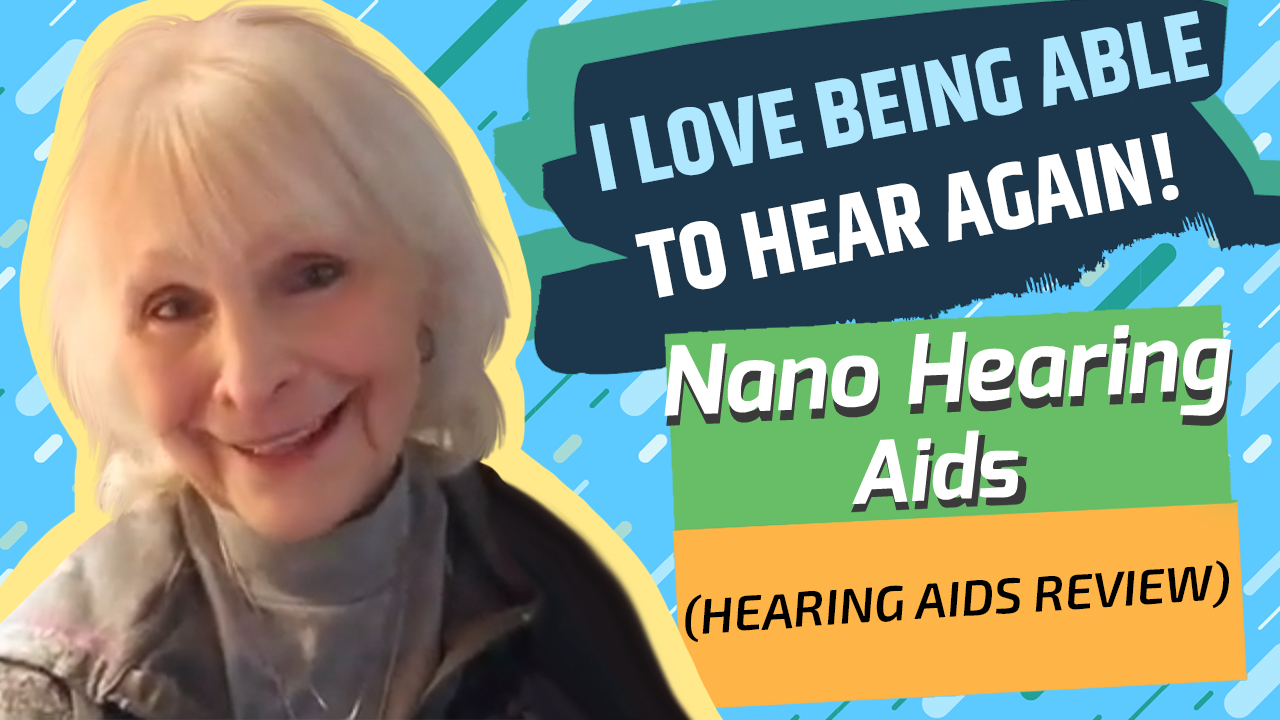 When Nano hearing aids was founded by Robert Carlson, it was not long before the company became well-known for its hearing aid quality and affordability. Nano hearing aids has influenced the hearing aid market to such an extent that the name has been adopted by most people searching online for "digital hearing aids". Today it is a major donor to veterans and one of the leaders in US-based R&D that leads to better hearing aids.
For Carlson, the challenge to produce an affordable hearing aid arose from his grandmother's need to replace a lost hearing aid, but at $2,500 for one, it was beyond what she could afford. World-class engineers were consulted, resulting in top-quality digital hearing aids manufactured in Minnesota, U.S.A.
At a fraction of the cost of other traditional hearing aids, Nano hearing aids are medical grade with the latest digital nano-microchip technology. They helped the industry evolve from conventional hearing aids to some of the most trendy Bluetooth devices on the market today.
Nano hearing aids were released to the public online and before long their name became synonymous with all hearing aid brands. Their popularity stems from their affordable prices, high sound quality, and ease of online purchasing. without the complications of needing hearing prescriptions.
The top 10 list of hearing aids for 2020
Nanohearingaids.com
Nano hearing aids have reduced the search time for affordable hearing aids. On the Nano hearing aid website, the consumer has the choice of two types of devices, behind-the-ear and completely-inside-the-canal, and various models that cover all levels of age-related hearing loss.
All Nano digital hearing aids have the same technology as expensive hearing aid brands, yet the hearing devices have various sound and environmental settings that can be self-adjusted.
All models are popular because they are discreet, and their prices include hearing devices for both ears. They guarantee a snug fit and are delivered with many earbud size options. For those that don't want to struggle with batteries, there are two types of rechargeable digital hearing aids.
Widex
Widex hearing aids cannot be bought online and an appointment must be made with a representative. They offer advanced technology and can only be programmed by an audiologist or remotely.
Eargo
Eargo.com sells its hearing aids directly to the consumer. There are three rechargeable models of completely-in-the-ear digital hearing aids. They don't need to be pre-programmed, but the user can program them through an app or reach out for help from their hearing specialists.
ReSound
ReSound is a technologically advanced company with many years of providing hearing aids. These are only available from representatives, and on some models fine tuning can be made through their app.
Phonak
Phonak has seven digital haring aid devices in its range. These hearing aids can be purchased from representative sellers and are not available online. They can only be programmed remotely or by an audiologist.
Embrace Hearing
Embrace Hearing sells their hearing aids online, but the devices need to be pre-programmed by them from uploaded audiologist results. Even though these hearing aids are affordable, they are priced per hearing aid.
Starkey
Starkey has assistive features that can connect to a licensed audiologist to tune them remotely.  However, these cannot be purchased online and are sold through a network of authorized dealers, after a scheduled appointment.
Audicius.com
Audicius sells digital hearing aids online. These online models are affordable but are priced per hearing aid.  All Audicius hearing aids must first be programmed by audiologists before they are purchased and the consumer must upload the results of their audiogram.
LifeEar
LifeEar.com is the website of LifeEar selling directly to the consumer. These affordable digital hearing aids have modern features and sound adjustments can be made at home.
Costco
Costco hearing aids is largely known because it has walk-in centers. It may not be top of the range, but it is affordable too.
Not on the list, but starting to get known:
MDHearing
MDHearing Aids can be purchased online and they have analog and digital hearing aid models. The hearing aids are not preprogrammed, but for those that don't want to program them alone, they do offer recommendations from their licensed audiologists.
Why consumer reviews are important?
Consumers rely heavily on reviews from other buyers before deciding on hearing aid purchases. Even though affordability is important, what most consumers are looking for is if they can trust the company to adhere to its money-back guarantees and if the quality and reliability of the hearing aids are as promised.
Unfortunately, many companies rely on fake reviews, and consumers need to be wary of these because they are misleading. Fake reviews may lead to them buying affordable hearing aids, but lacking in quality and effectiveness. Many companies use targeted review campaigns to falsely lead consumers looking to buy hearing aids. These are often generated by computers and consumers need to be especially wary of generic names and sudden spikes in reviews.
Nano hearing aids have caused a stir in the hearing aid market and more people with hearing loss now have an affordable choice of turning their social life around once more.
Global Crypto Market Cap Threatens to Break Below Current 2022 Lows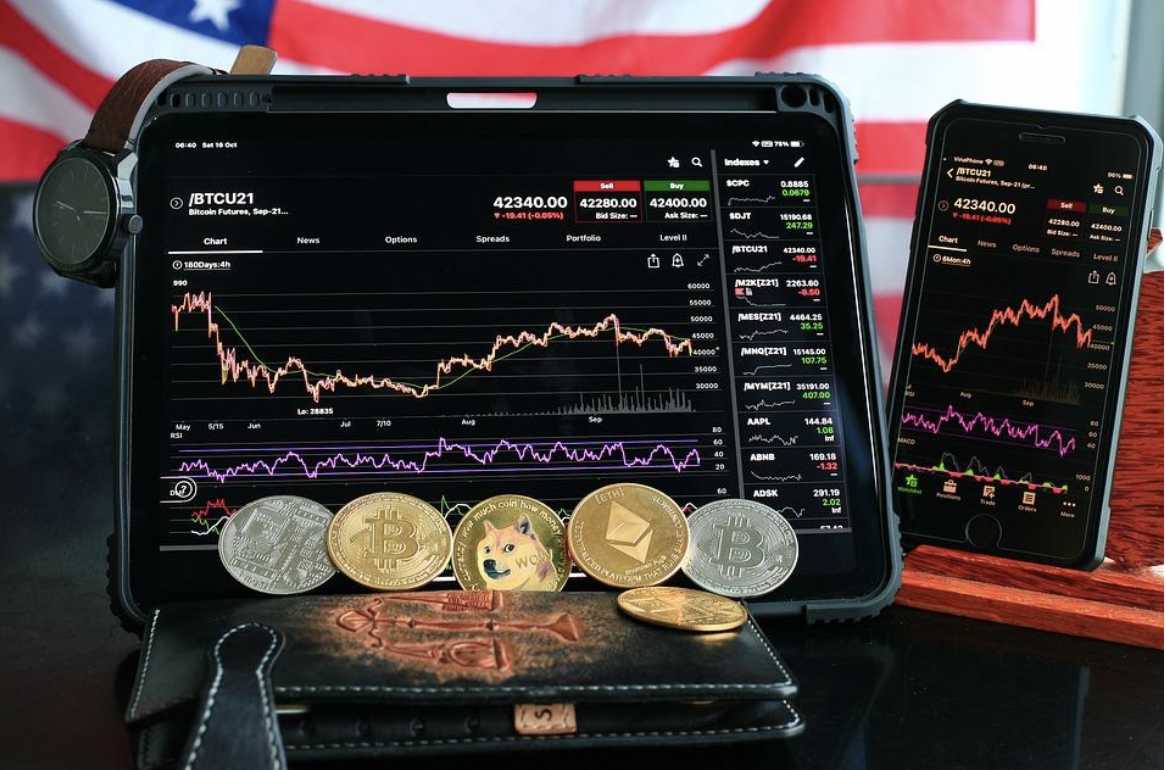 The global cryptocurrency market capitalization topped during the first half of November 2021, and since then it has been on a one-way ride towards the downside. With the entire market currently trading at approximately 35% below all-time highs, many traders are now wondering whether the sellers are already exhausted, meaning that an upward shift is due in the near future, or whether the bear market still has room to go. 
In such a challenging environment, trading or investing in crypto is tricky, making it difficult for traders/investors to time the market correctly, and spot key support/resistance areas on the chart. All of the variables that drove valuations higher between 2020-2021 (fiscal/monetary stimulus, weaker fiat currencies, and appetite for riskier assets) have reversed, leaving bulls stumbling for the exit. 
Bitcoin weakens below $40k 
Speaking of Bitcoin, the $38,000 area is regarded as key support, which might be one of the reasons why the price is still trading around it. The late-March 2022 rally failed to gather pace and now BTC finds itself trading close to the yearly lows. 
Things are not looking encouraging, not just because Bitcoin lost 40% from its peak, but also based on the market share. During broad crypto selling, the BTC market dominance increased in past cycles. It doesn't seem to be the case now, as the figure has stabilized around 42% since mid-2021. Investors want to keep a diversified exposure even during a downturn, and this is a clear signal that Bitcoin's safe-haven status is weakening. 
Major altcoins not showing signs of strength
Anyone who is just beginning to learn how to trade cryptocurrencies should know that this is an environment where caution is advised. Bitcoin aside, things are not looking very good for the altcoins sector as well. Based on the opening price at the beginning of 2022, Ethereum is down 24%, Binance Coin -26% and other tokens such as Solana are posting losses above 50%. 
There this might not be the time for buy and hold, considering that valuations might be even more attractive in the future. It is possible, however, to take advantage of what retail brokerages are offering in terms of crypto trading benefits. With derivatives based on cryptocurrencies, short-selling is a viable option, making it possible to take advantage of bearish conditions. 
Inflation and broad risk appetite
Rising inflation around the world set a chain of events in motion, and these events are clearly not in favor of crypto bulls. Central banks are forced to step in and normalize monetary policies in developed countries, for price increases to diminish towards their target of around 2%. 
Additionally, fiscal spending is taking a few steps back, as governments need to pay higher interest on new debt or refinancing operations. During a time of rising prices, private and institutional investors need to make concessions and prioritize spending. 
In such an environment, the interest in volatile assets such as crypto is very low, which explains the lack of momentum. For the time being, global capitalization is trading around $1.72 trillion and threatens to break below the 2022 low of $1.64 trillion. Until the global economy receives a new round of stimulus, there appears to be little hope for a strong bounce back to a bull run.