Why your website should always have DDoS protection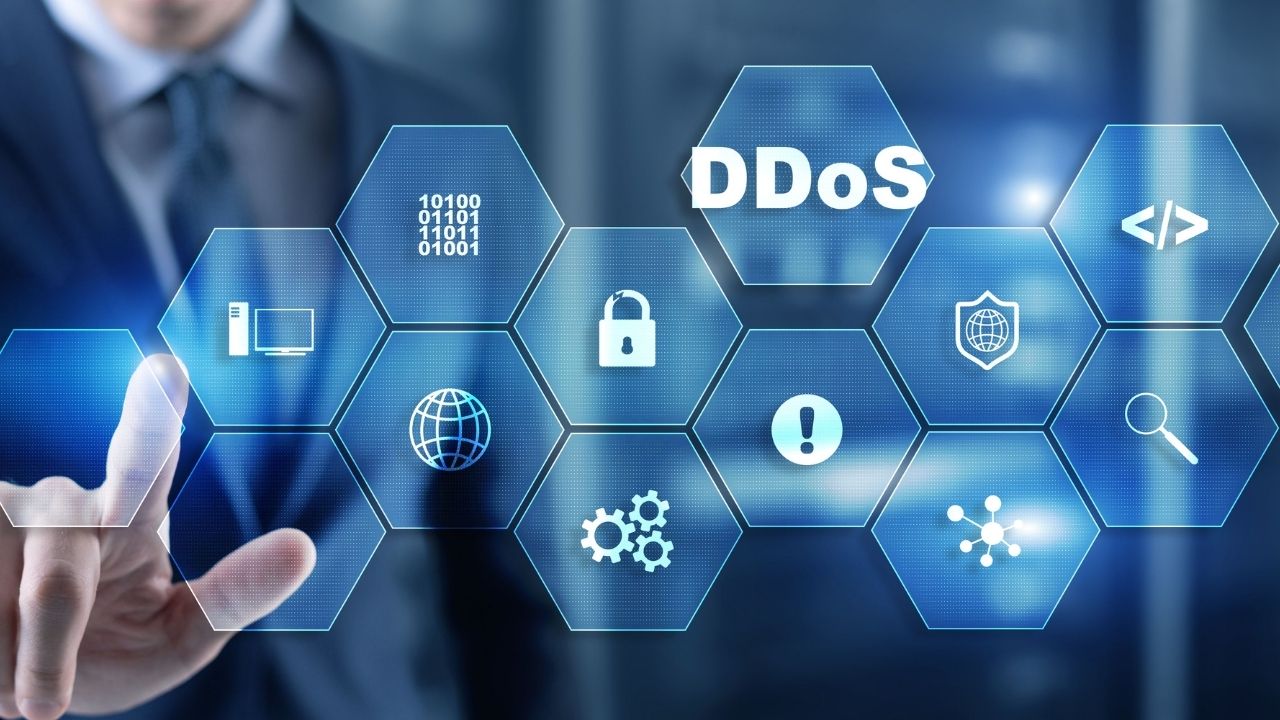 Over the past decade, websites have become increasingly important for businesses. In fact, businesses without a website often find it difficult to grow outside of their local customers. A website can help businesses reach a greater demographic and number of customers. In some cases, websites can go global and reach millions of customers around the world.
Since a website will be dealing with such a large number of customers, its security becomes a prime necessity. A website that isn't safe to use will almost certainly be a target for cyberattacks. Cyberattacks can cripple websites and make business websites vulnerable and unsafe for customers.
Maintaining a safe website is very important. Many businesses have lost customers because they weren't able to maintain the security of their websites. There are various ways to create a safe website. The easiest is to comply with HTTPS. However, most modern websites automatically comply with these rules.
HTTPS is not perfect. It does make your website secure, but your website is still vulnerable to cyber-attacks. One of these attacks is DDoS. DDoS attacks can completely cripple your website and put your user's sensitive information at risk. In this article, we will discuss what DDoS attacks are and how DDoS protection will help you protect your website.
What is a DDoS attack?
A Distributed Denial of Service attack is a malicious attack that attempts to disrupt the normal working of a server by overwhelming it. In simple terms, a DDoS attack aims to cripple your website's server and overwhelm it by flooding it with fake Internet traffic sent across from hacked devices. These devices are unsuspecting computers with botnets installed that can send out thousands of server requests every second with the aim to cripple your perfectly fine website.
How do DDoS attacks work?
To pull off a DDoS attack, the attacker infects internet-connected devices with malware that can remotely be controlled by them. They then use these malware to send multiple requests to a particular website's server, slowing it down and, in severe cases crippling the website.
Since DDoS attacks are carried out through malware on random remote computers, it is near impossible to locate the source of these attacks as they disguise themselves as normal traffic. However, there are some ways you can detect if you are being targeted by DDoS attacks.
The simplest way is through traffic analytics tools. These are some telltale signs that you are being targeted:
Abnormal traffic surge

A lot of traffic originating from the same IP address or range

Unexplained traffic surges on particular web pages

Unnatural traffic patterns; for example, traffic surges every 15 minutes
Protecting against DDoS attacks
DDoS protection is very important for a business website. Business websites often deal with a lot of sensitive information from their customers. If afflicted with a DDoS attack, a website can be weakened and can even stop working.
The main goal of DDoS attacks is to cripple your user's access. It is really harmful to your customers' user experience. When your website server gets hit with a DDoS, it is also vulnerable to other attacks, and DDoS is often the entry point for other incriminating attacks that can be used to steal user information.
It is crucial that business websites are protected against DDoS attacks. DDoS attacks also target the mission-critical business applications that your organization relies on to manage daily operations, such as email, salesforce automation, CRM, and many others. Additionally, other industries, such as manufacturing, pharma and healthcare, have internal web properties that the supply chain, and other business partners rely on for daily business operations.
Here's how you can protect against DDoS attacks:
Know your audience: Use traffic analysis tools and learn the traffic patterns around your website. Know where your visitors are from and know what times they usually use your website.
Have a cybersecurity team in place: Keep a team ready to respond to DDoS or other cyber attacks to protect your website. Treat DDoS attacks as catastrophic incidents and be prepared for them at all times.
Security measures: Restrict access to your servers for everyone except the people working with them. Even on your website, keep access restricted to non-administrators.
Use CDNs: For business websites with worldwide clients, a CDN is a great way to mitigate a DDoS attack. CDNs cache your websites on localized servers, limiting damage to the geographical source of DDoS attacks and protecting your main server automatically.
Understand the warning signs: DDoS attacks have certain symptoms. The erratic traffic pattern, network slowdown, increased load times, unexplained shutdown, etc. are dead giveaways for DDoS attacks. Use these warning signs in case you are being attacked and shut down the source asap.
If you are a small business, try creating your website with a reputable website building software. Website building software often have built-in DDoS security measures and CDNs that automatically protect your website from such cyber attacks.
The good news is that DDoS attacks form a significant part of all cyber attacks. Almost 60% of cyber attacks are usually attempted Distributed Denial of service attacks meaning that your cybersecurity becomes significantly easier if you can protect against DDoS attacks.
Summing up
DDoS attacks are a significant threat for a business website. It is even more significant if your business is in the financial industry. Between 2017 and 2019, 40% of all financial institutions were hit by DDoS attacks.
They survived because they had planned DDoS protection as a part of their disaster mitigation planning. The second most common targets for DDoS attacks are online eCommerce stores and more. Both financial and eCommerce websites tend to deal with a customer's critical financial information.
An unprotected website would crumple under a powerful DDoS attack and might end up losing crucial customer data. Protect your website with DDoS and keep your customer's information safe and never lose your website traffic. Get on with it today!
What Is a Cloud Phone? Features, Benefits, and How to Choose the Best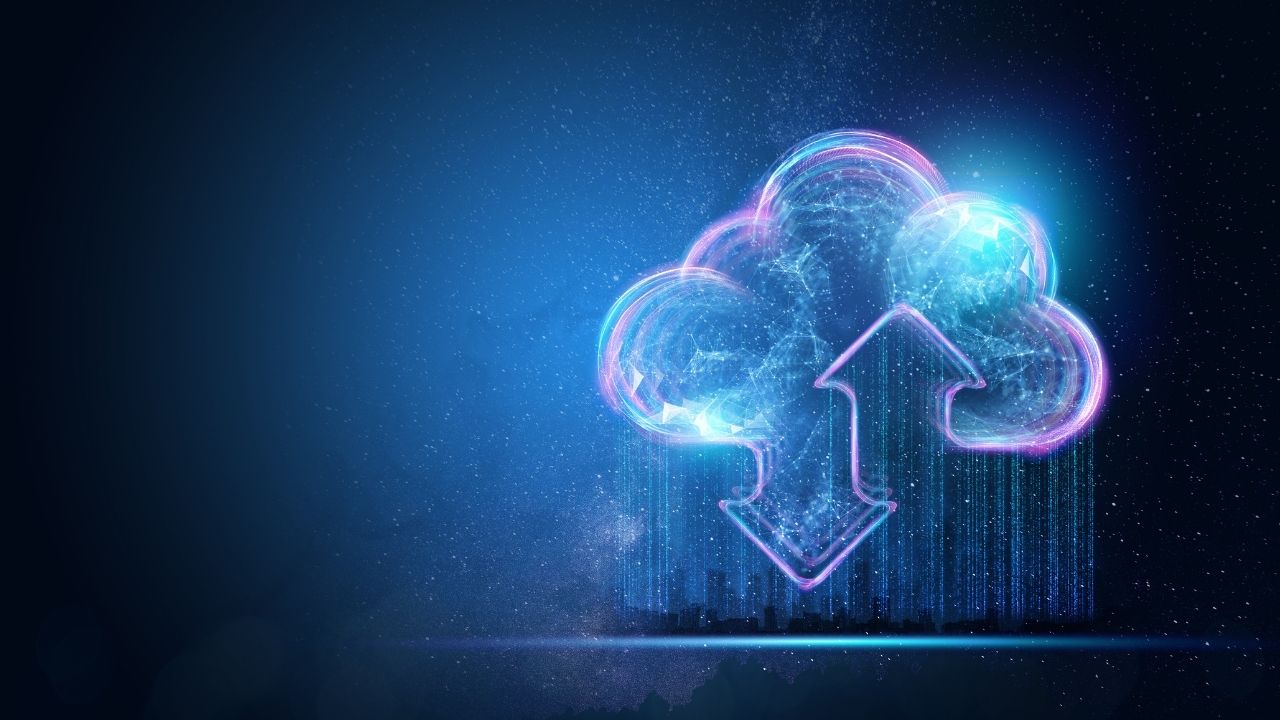 Many entrepreneurs today look for ways to better communication in their companies. Maybe you are one of them. This article will make you understand what cloud phone is. Many phone systems are available to small and big companies today. A cloud-based system is one of them. This system is reliable, has a low cost, and has many business-friendly features.
What Is a Cloud Phone?
A cloud phone, also known as a cloud-based phone system, is a phone that allows the user to make calls over the internet. Cloud phones are entirely different from traditional phones that use copper wire to make a connection. Instead, all you need is to have a stable network to access the system.
Features Found on a Cloud Phone
Customers highly prefer cloud phone systems because of the features found in the package. Here are some of the significant features of a cloud-based phone system:
Voicemail
The voice mail feature converts voicemails into text. So you don't need to listen to every voice mail message. Instead, voicemail transcription helps you read through voicemail messages and grab essential particulars.
Call Forwarding
This feature helps the user direct a call to the desired party. In addition, it makes communication more manageable because it gets to the desired destination.
Auto Replies
In a cloud-based phone system, having your device in hand to reply to a message is not a must. Responses can be made to the sender automatically based on the destined set-off, even when you are far from your device. This makes your client get instant replies when they text.
MMS Support
A multimedia messaging service is used to send multimedia content. For example, it can send GIFS, videos, audio files, and messages with more than 160 characters. This enchants customers who get to view the content.
Scalable Virtual Number Options
The scalable number option is another significant feature of a cloud-based phone system. Growing businesses need more team members; thus, more numbers are required for additional members. You can add more numbers to the account with the scalable number option.
What are the Benefits of Cloud Phones?
Below are the benefits of a cloud-based phone.
Low Cost
The cost of using a cloud phone is low compared to the traditional phone system. The pricing depends on the features and the number of connected lines.
Reliability
Having a reliable line is key to any business. Data stored in the cloud cannot be lost once there is a power failure or other problems associated with the system. In addition, the cloud ensures that the data is backed up and stored in a safe location. Finally, assessing your data keeps you at work, thus minimizing any downtime and increasing productivity.
Scalability and Control
With a traditional phone system, you will find it hard to add a user. But with the cloud phone system, you add a user and are ready to go. Furthermore, the cloud phone system allows you to only pay and use what you need.
Conclusion
When choosing the right service provider to engage with, you should consider reliability, user-friendliness, cost, customer support, and value for money. With all these considerations and sound research, there is no doubt that you will land the best cloud-based phone system that suits your company.