Young Entrepreneur Tino Hernandez Takes the Business World by Storm with Innovative Ideas and Bold Strategies
Tino is a successful entrepreneur from Phoenix, Arizona with a unique background. After serving in the United States Army and completing multiple tours in Iraq and Afghanistan, Tino returned to Phoenix and enrolled in college. However, instead of immediately starting his studies, Tino decided to take a chance and apply for the first job he saw listed on Craigslist. That job ended up being in sales at a local Kia dealership.
At first, Tino struggled in his new role and even considered quitting. But with the help of some supportive managers and a willingness to learn, Tino quickly improved and began to excel in sales. Over the years, Tino has become a highly skilled salesman and has even trained over 500 other salespeople. In 2014, Tino took a chance on the emerging cryptocurrency market by investing in bitcoin, and that risky move paid off in a big way when he traded the bitcoin for an alternative coin that had a 7000% return on investment.
With his expertise in sales and business, Tino went on to create his own cryptocurrency called EUNO, which has become a leading force in the fintech industry. In addition to his work with EUNO, Tino has also provided sales and marketing consulting to businesses around the United States and has helped many entrepreneurs grow their companies. Tino offers a range of services, including e-commerce automation, social media growth and marketing tactics, coaching programs, and event planning and execution.
Overall, Tino's journey in sales has been life-changing and he is eager to help others achieve similar success. If you're looking to take your business to the next level or add another stream of income, Tino is the person to turn to. His determination, negotiation skills, and business acumen make him a valuable ally and mentor in the world of sales and entrepreneurship.
Fitness Dating Brand, FITFCK, Expand Into Influencer Management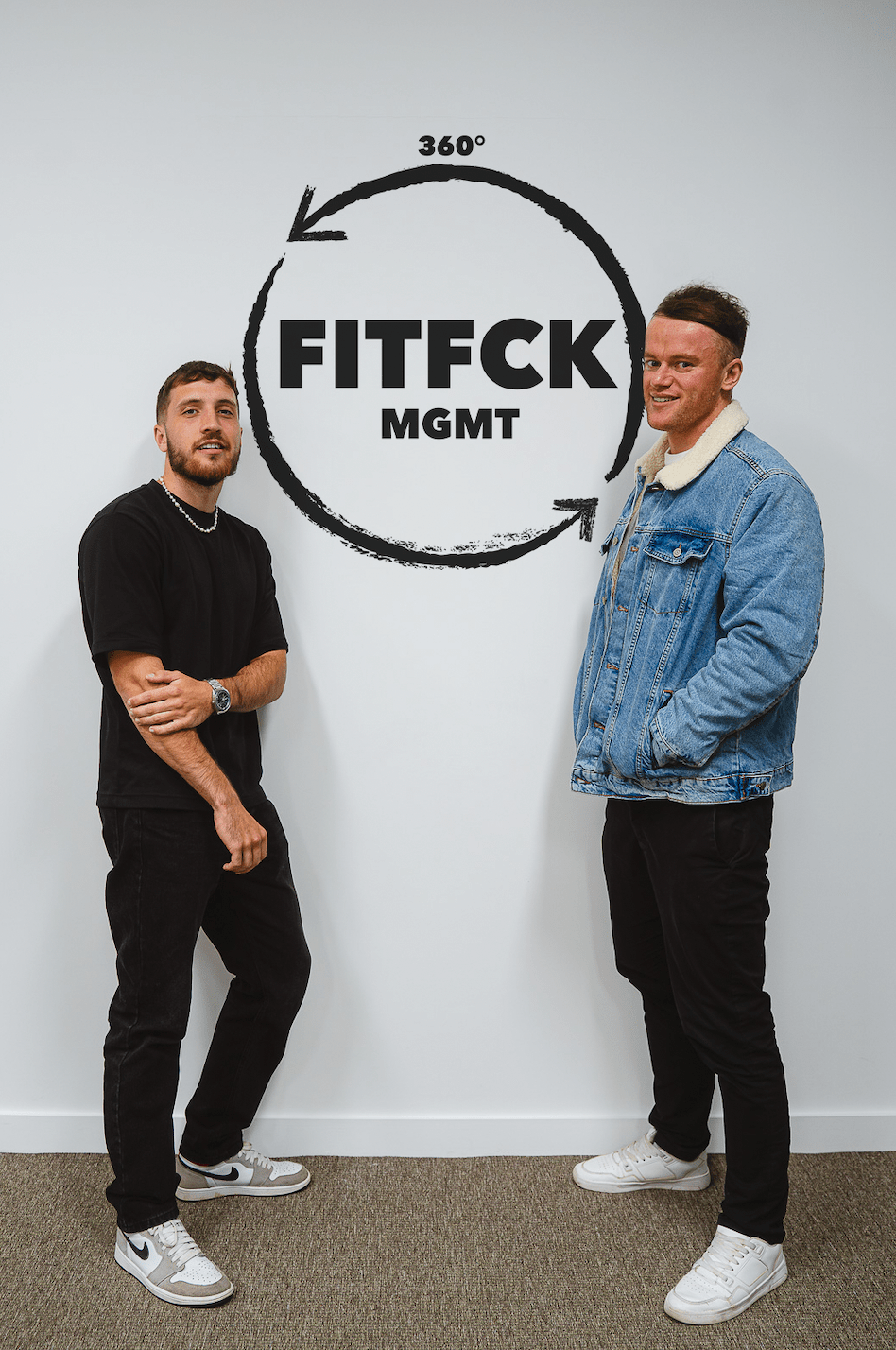 Fitness dating brand, FITFCK, recently announced the launch of their management company "FITFCK MGMT". The company, which recently announced the launch of its £5m A Round investment raise is looking to expand on their brand growth by offering content creators of all niches and brands a full 360 lifestyle management service.
Rebranded in March 2022, the recently featured BBC News company has emerged as the leading brand for gym goers that are looking to make new connections – whether through IRL fitness dating events or online dating experiences. To accompany its strong digital product suite, FITFCK is now developing a series of consumer products to further enhance their brand power, with the most recent being a holistic management company for content creators and brands.
FITFCK Founder and UK Government Enterprise Advisor, Jamie says: "Having worked closely with content creators for the last eighteen months since our relaunch, this addition made nothing but complete sense to me. As a management service, you should be looking at improving all angles of your clients life – not just quick brand deals for a few quid. We are looking to offer a 360 lifestyle approach where we assist our clients with everything from their income, branding, business advisory, PR, legalities and more – all under the FITFCK brand umbrella."
To continue its ruthless chase of becoming the largest omni-channel community for dating, relationships, casual meets and friendships, FITFCK will be looking to embed the management service into members of their ever growing community which already includes a number of high profile content creators.
The first creator to be signed under the label is Santino Valentino, a fitness content creator boasting over 70,000 followers across platforms. Valentino states; "I have known Jamie for a few months now and have felt nothing but constant support from himself and the rest of the FITFCK team. Having seen where they have taken the brand in such a short space of time, I am hoping they can do the same for me. I am really looking forward to seeing where we can take this whilst learning under Jamie and Callum simultaneously"
FITFCK MGMT athlete manager Callum Roberts added: "At the core of every FITFCK movement is the care we have for our community. This ethos is something that we will be looking to reflect in the management company. Hyper-focused care for our clients where they know they feel valued and at ease with us. We are not looking to just improve our client's income, we are looking to improve their lifestyle"
If you are looking to work with FITFCK MGMT, you can contact the team at support@fitfck.co.uk for more information.