20+ Great Happy Birthday Images for Free Download
It's always important to know that you have a few high-quality templates for different purposes. When it comes to birthdays, nobody wants to look indifferent. Vice versa, we wish to start getting ready in advance. That helps us remain calm and make sure that we will send congratulations on time.
Well, what can we better than a proper Happy Birthday image you can get for free? Probably nothing, especially knowing that it is not so easy to find high-quality materials for free nowadays. But you are welcome to explore these 20+ great Happy Birthday images for free download.
1. 21 Years Happy Birthday Image
This is a 21 Years happy birthday image you can use for free. It is made in white and pink, and the image depicts beautiful tulips and butterflies. You can use it to wish all the best to a person you love.
2. Happy Birthday Image For Her
Check out this Happy Birthday image for her. It is made in pink, white, and gold. The image depicts a gorgeous cake and cute little stars in gold and purple.
3. Happy Birthday Image For Dad
What about this Happy Birthday image for dad? When you first look at this picture, it might seem too luxurious. However, it is made in gold so there is a chance to show how much you appreciate your father.
4. For Him Happy Birthday Image
Now, take a quick look at this for him Happy Birthday image in dark colors. It is made in dark blue, white, and gold. This image is pretty simple yet stylish at the same time.
5. Happy Birthday Image Love
If your loved one's birthday is close, consider using this image. It is made in saturated pink and purple, and the texting is in light gold. You can use this image for either your girlfriend or just a good friend you love.
6. 10th Years Happy Birthday Image
This 10th Years Happy Birthday Image looks so charming and cute, doesn't it? You can see that it is made in violet, turquoise, and good old white. The image looks like a game poster a little bit so make sure the child likes this concept.
7. Happy Birthday Image for Daughter
What about this Happy Birthday image for a daughter? Every girl deserves to feel beautiful and appreciated. With this beautiful image in gentle design, you will make your daughter feel like the happiest girl!
8. For Mom Happy Birthday Image
This For Mom Happy Birthday Image looks bright and fresh. However, its design looks pretty interesting and to-the-point. Wish your mom all the best with this cute image.
9. 1 Year Happy Birthday Image
The first year is the cutest one. Choose this 1 Year Happy Birthday Image to congratulate your little brother, son, or nephew. It looks extremely bright and eye-catching, by the way.
10. Happy Birthday Image With Flowers
The following piece is the Happy Birthday image with flowers. This is made in black, white, and red. Thanks to such a color palette, this image draws attention immediately.
11. Happy Birthday Image with Balloons
Check out the following Happy Birthday image with balloons. It is made in pink and violet with the addition of white and gold. Such a colorful image will bring some warmth to the celebration.
12. For Son Happy Birthday Image
This for sun Happy Birthday image is just adorable. It depicts a dinosaur with cute little teeth. You can stop doubting and just take this nice image to surprise your child.
13. Happy Birthday Image for Aunt
Happy Birthday our dear aunt! This image is more than just a stylish picture with cool fonts. It is made in dark green, orange, and ocher. And there are gorgeous flowers painted in beige.
14. Happy Birthday Image with Bear
Here you can see another Happy Birthday image with a bear that looks restrained but kind of cute. It is made in a comprehensible design and it just depicts a Teddy bear. You should also check out the fonts and the colors that make this image more eye-catching.
15. Friend Happy Birthday Image
Dream big and have a wonderful birthday! If your friend is throwing a party, feel free to give them this gorgeous Happy Birthday image. It is made in gold and dark brown so the picture looks truly luxurious.
16. 1 Year Happy Birthday Image
This is an adorable 1 Year Happy Birthday image you might be looking for. It depicts a cute Teddy bear with a cake, lollipop, and a few balloons. You will like these peaceful and calm colors which make the image look even nicer.
17. 40th Years Happy Birthday Image
Forty years is a serious occasion to throw a party. However, do not miss the opportunity to give away this stylish 40th years Happy Birthday image. We are sure you will be thrilled with its design and so does everybody else.
18. For Mom Happy Birthday Image
Well, let's talk about this for mom Happy Birthday image. It definitely looks fashionable and bright at the same time. Besides, you need to check out these beautiful flowers made in purple, violet, and pink.
19. Happy Birthday Image with Cake
Here you will find a nice Happy Birthday image with a cake. As you can guess, it depicts a cake with a lot of balloons. Maybe it is perfect for a birthday party you are coming to?
20. Happy Birthday my Dear Friend Image
This image is going to help you congratulate your dear friend. Whatever you want to wish them, make sure to do this with the help of the following image. Although it looks pretty simple, we are sure that the guest of honor will like that.
Well, these were 20+ great Happy Birthday images for free download. Each of them will help you congratulate your loved ones. Whether it is a child, best friend, or your mother – feel free to use these free images. And you will see that they do their job perfectly.
Tips for Saving Money on Daily Living Expenses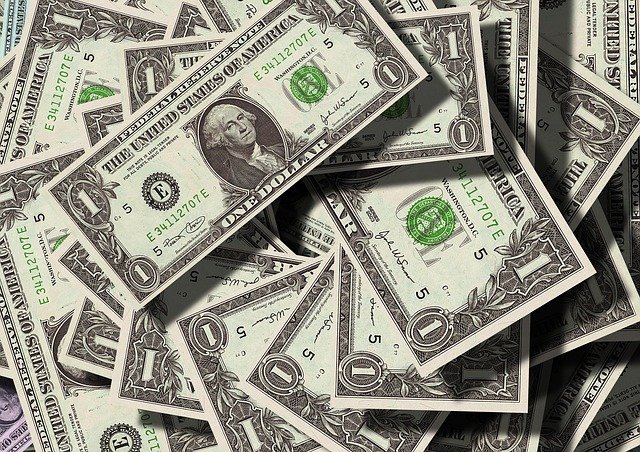 Saving money puts you in a better financial position, whether you want to invest for retirement or just give yourself some breathing room each month. If you can find a way to pay less for the things you need on a consistent basis, you can end up with hundreds, if not thousands of extra dollars each month. Properly invested, this could snowball to help you retire early – or accumulate wealth even on a modest salary.
Let's take a look at how you can save money on all your biggest monthly expenses.
Rent and Mortgage Payments
Housing is typically your biggest expense. So how can you lower your rent or mortgage payments?
Move to a cheaper area.

For starters, you could move to a less expensive area. Chances are, if you move to a different neighborhood nearby, you can find cheaper houses, lower property taxes, or both.

Reduce your square footage.

The bigger the house, the more you're going to pay. Do you really need all that extra space? Reducing the square footage of your house may be more than enough to sharply reduce your monthly payments.

Refinance or renegotiate.

Consider refinancing your home

if you currently have a significant monthly mortgage payment. In many cases, you can score a better interest rate and reduce your payments significantly. You may even be able to pay off the home faster. Alternatively, if you're renting, you can consider renegotiating your lease with your landlord.
Car Insurance and Fuel
If you drive regularly, car insurance and fuel costs can add up to drain your budget.
Here's how you can save:
Get new quotes.

Start by getting new

auto insurance quotes

from a variety of different providers. Even if your policy remains exactly the same, you may be able to find lower premiums with a different company. Otherwise, consider tweaking your policy (such as increasing your deductibles) to keep your monthly payments low.

Lower your risk profile.

You can also reduce your car insurance premiums by reducing your risk profile. Maintaining a clean driving record, living somewhere safe, and driving fewer miles can all help you do this.

Take public transportation (or bike).

You can eliminate your car insurance and fuel expenses if you decide to take public transportation or bike to everywhere you need to go.
Groceries
Everyone needs to eat. But many of us pay too much for our groceries.
Here's how you can cut costs:
Figure out the most cost-effective groceries.

Feel free to splurge on your favorites on an occasional basis, but on a regular basis, try to prioritize the most cost-effective groceries. Items like oats, lentils, and legumes are very healthy, easy to prepare, and ridiculously cheap.

Look for sales.

Keep an eye out for sales from your favorite grocery stores. You can often get food items for half price (or even less) this way.

Buy in bulk.

Consider joining a

wholesale club or warehouse club

to score great deals when buying groceries in bulk. This isn't always cost-advantageous, so make sure you do the math.
Utilities
Your water, electricity, and natural gas bills don't have to be so expensive. Here's how you can minimize them:
Invest in appliance upgrades.

Though buying and installing a new appliance can be a hefty upfront expense, it can often save you a ton of money in the long term. Energy-efficient appliances like refrigerators, washing machines, ovens, and dishwashers can all pay for themselves eventually.

Turn things off.

It's a simple strategy, but an effective one; turn things off when you aren't using them. That means turning off lights when leaving a room and turning down the heat (or cooling) when leaving the house.

Minimize your consumption.

You can also work to minimize your consumption overall. Take shorter showers. Reduce the heat. Try to do all your cooking at the same time.
Entertainment
Your entertainment expenses are arguably the easiest ones to cut, since they're not strictly "necessary." For example, you can:
Learn to cook.

Instead of going out to eat or ordering food, consider learning how to cook. You'll save money, have fun, and possibly eat healthier along the way.

Get a library card.

Cancel a couple of your streaming subscriptions and get a library card for your media instead. Everything's free at your local library.

Find fun for free.

Find new ways to have fun that don't involve spending money, like hiking in the woods or foraging for mushrooms.
Cutting these costs may not be fun and you may have to make some sacrifices along the way. But if you manage to follow these strategies consistently, you could greatly improve your financial position – and set yourself up for a much brighter future.