20+ Great Happy Birthday Images for Free Download
It's always important to know that you have a few high-quality templates for different purposes. When it comes to birthdays, nobody wants to look indifferent. Vice versa, we wish to start getting ready in advance. That helps us remain calm and make sure that we will send congratulations on time.
Well, what can we better than a proper Happy Birthday image you can get for free? Probably nothing, especially knowing that it is not so easy to find high-quality materials for free nowadays. But you are welcome to explore these 20+ great Happy Birthday images for free download.
1. 21 Years Happy Birthday Image
This is a 21 Years happy birthday image you can use for free. It is made in white and pink, and the image depicts beautiful tulips and butterflies. You can use it to wish all the best to a person you love.
2. Happy Birthday Image For Her
Check out this Happy Birthday image for her. It is made in pink, white, and gold. The image depicts a gorgeous cake and cute little stars in gold and purple.
3. Happy Birthday Image For Dad
What about this Happy Birthday image for dad? When you first look at this picture, it might seem too luxurious. However, it is made in gold so there is a chance to show how much you appreciate your father.
4. For Him Happy Birthday Image
Now, take a quick look at this for him Happy Birthday image in dark colors. It is made in dark blue, white, and gold. This image is pretty simple yet stylish at the same time.
5. Happy Birthday Image Love
If your loved one's birthday is close, consider using this image. It is made in saturated pink and purple, and the texting is in light gold. You can use this image for either your girlfriend or just a good friend you love.
6. 10th Years Happy Birthday Image
This 10th Years Happy Birthday Image looks so charming and cute, doesn't it? You can see that it is made in violet, turquoise, and good old white. The image looks like a game poster a little bit so make sure the child likes this concept.
7. Happy Birthday Image for Daughter
What about this Happy Birthday image for a daughter? Every girl deserves to feel beautiful and appreciated. With this beautiful image in gentle design, you will make your daughter feel like the happiest girl!
8. For Mom Happy Birthday Image
This For Mom Happy Birthday Image looks bright and fresh. However, its design looks pretty interesting and to-the-point. Wish your mom all the best with this cute image.
9. 1 Year Happy Birthday Image
The first year is the cutest one. Choose this 1 Year Happy Birthday Image to congratulate your little brother, son, or nephew. It looks extremely bright and eye-catching, by the way.
10. Happy Birthday Image With Flowers
The following piece is the Happy Birthday image with flowers. This is made in black, white, and red. Thanks to such a color palette, this image draws attention immediately.
11. Happy Birthday Image with Balloons
Check out the following Happy Birthday image with balloons. It is made in pink and violet with the addition of white and gold. Such a colorful image will bring some warmth to the celebration.
12. For Son Happy Birthday Image
This for sun Happy Birthday image is just adorable. It depicts a dinosaur with cute little teeth. You can stop doubting and just take this nice image to surprise your child.
13. Happy Birthday Image for Aunt
Happy Birthday our dear aunt! This image is more than just a stylish picture with cool fonts. It is made in dark green, orange, and ocher. And there are gorgeous flowers painted in beige.
14. Happy Birthday Image with Bear
Here you can see another Happy Birthday image with a bear that looks restrained but kind of cute. It is made in a comprehensible design and it just depicts a Teddy bear. You should also check out the fonts and the colors that make this image more eye-catching.
15. Friend Happy Birthday Image
Dream big and have a wonderful birthday! If your friend is throwing a party, feel free to give them this gorgeous Happy Birthday image. It is made in gold and dark brown so the picture looks truly luxurious.
16. 1 Year Happy Birthday Image
This is an adorable 1 Year Happy Birthday image you might be looking for. It depicts a cute Teddy bear with a cake, lollipop, and a few balloons. You will like these peaceful and calm colors which make the image look even nicer.
17. 40th Years Happy Birthday Image
Forty years is a serious occasion to throw a party. However, do not miss the opportunity to give away this stylish 40th years Happy Birthday image. We are sure you will be thrilled with its design and so does everybody else.
18. For Mom Happy Birthday Image
Well, let's talk about this for mom Happy Birthday image. It definitely looks fashionable and bright at the same time. Besides, you need to check out these beautiful flowers made in purple, violet, and pink.
19. Happy Birthday Image with Cake
Here you will find a nice Happy Birthday image with a cake. As you can guess, it depicts a cake with a lot of balloons. Maybe it is perfect for a birthday party you are coming to?
20. Happy Birthday my Dear Friend Image
This image is going to help you congratulate your dear friend. Whatever you want to wish them, make sure to do this with the help of the following image. Although it looks pretty simple, we are sure that the guest of honor will like that.
Well, these were 20+ great Happy Birthday images for free download. Each of them will help you congratulate your loved ones. Whether it is a child, best friend, or your mother – feel free to use these free images. And you will see that they do their job perfectly.
The Benefits Of Staff Training And Development In Geriatric Care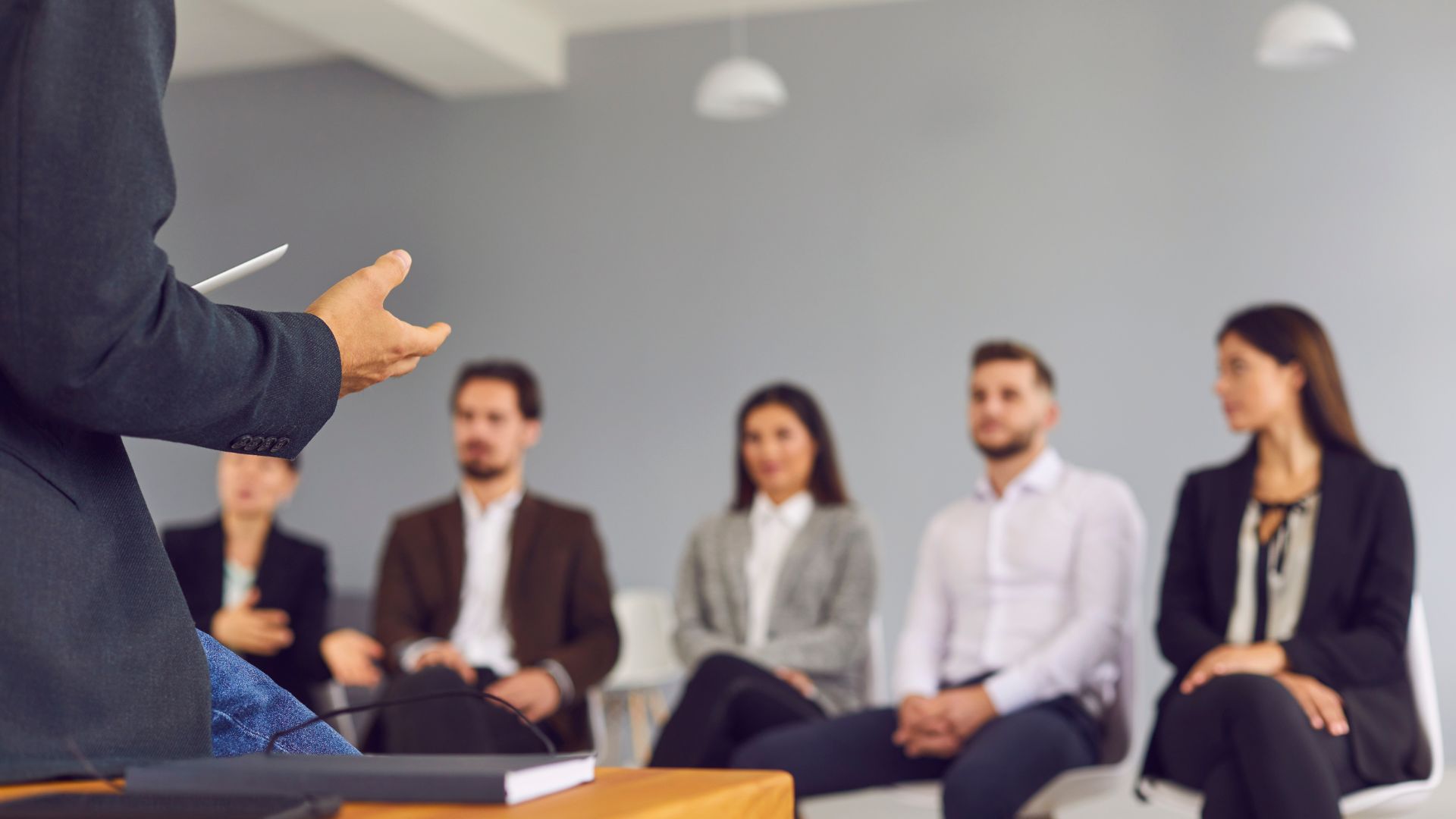 Staff training and development are critical in the senior care industry to ensure high-quality care for elderly patients. As the population ages, the demand for senior care is increasing, and the quality of care provided by staff can significantly affect patients' physical and mental health. Therefore, business owners must invest in staff training and development to ensure optimal patient care and achieve business success. Lisa Winters, New York City, explores the benefits of staff training and development in geriatric care.
Enhance Patient Care
The primary focus of senior care is to provide quality care to elderly patients, and staff training and development contribute to this aspect significantly.
Properly trained staff understand the unique needs of elderly patients, such as medication management, mobility assistance, and specialized therapy. Training ensures staff knows the latest techniques and best practices for geriatric patients.
Staff development also helps employees recognize factors that affect an elder's physical and mental health, enabling them to provide personalized care.
Better Healthcare Outcomes
Proper staff training and development can lead to better healthcare outcomes for seniors. Employees who understand managing chronic health conditions can provide better care and help prevent complications.
Additionally, staff who are trained in fall prevention can reduce the number of falls that occur in the facility, leading to reduced hospitalizations and improved resident health.
Improve Staff Productivity
Training and development allow employees to learn new and refine old skills, making them more productive in their work. Regular training sessions help employees stay updated with new tools or procedures that could help them perform their job more effectively.
Increased productivity eventually translates into better patient care, reduced employee turnover, and improved business operations.
Retain Employees
Staff development programs give employees a sense of career development, vital to retention. Opportunities to advance and broaden their skills through training can motivate employees to stay within the company.
Employers can benefit from reduced staff turnover, improved productivity, and a stable workforce.
Increased Staff Confidence
Training and development can increase employee confidence by providing new skills and knowledge to perform their job correctly.
When properly trained, employees are more willing to take on new responsibilities and more challenging tasks, avoiding mistakes that can lead to poor patient care or safety hazards. Confidence in their abilities improves staff morale, leading to better teamwork and more effective operations.
Improved Communication
Effective communication is crucial in senior care, as employees must work together to meet the needs of residents.
Staff training and development can improve communication skills, helping staff members communicate effectively with residents, families, and coworkers. Improved communication can improve care coordination, increase resident satisfaction, and reduce misunderstandings.
Compliance With Regulations
The geriatric care industry is highly regulated to safeguard patients and the staff. Refresher training on regulatory requirements is essential to avoid violations that could harm patients and result in significant fines.
Training and development around sensitive issues such as patient confidentiality or infection control can also ensure that staff follows the established guidelines, protecting patients from harm.
Reduced Costs
Although investing in staff training and development may seem expensive, it can result in cost savings in the long run when well-trained staff is better equipped to identify potential issues before they become significant problems, reducing the need for expensive interventions.
Improved Reputation
Providing high-quality senior care requires a team of well-trained and knowledgeable staff. When staff are well-trained and developed, this can lead to an improved reputation for the organization providing the care.
Families and seniors are more likely to trust an organization that invests in its staff and provides quality care.
Conclusion
Lisa Winters, New York City, believes staff training and development are central to the success of geriatric care facilities. Investing in employee education can improve patient care and business operations, increase employee retention, higher employee morale, and adherence to regulatory compliance. Business owners should prioritize staff training and development to ensure optimal patient care and provide a supportive work environment.