20+ Great Happy Birthday Images for Free Download
It's always important to know that you have a few high-quality templates for different purposes. When it comes to birthdays, nobody wants to look indifferent. Vice versa, we wish to start getting ready in advance. That helps us remain calm and make sure that we will send congratulations on time.
Well, what can we better than a proper Happy Birthday image you can get for free? Probably nothing, especially knowing that it is not so easy to find high-quality materials for free nowadays. But you are welcome to explore these 20+ great Happy Birthday images for free download.
1. 21 Years Happy Birthday Image
This is a 21 Years happy birthday image you can use for free. It is made in white and pink, and the image depicts beautiful tulips and butterflies. You can use it to wish all the best to a person you love.
2. Happy Birthday Image For Her
Check out this Happy Birthday image for her. It is made in pink, white, and gold. The image depicts a gorgeous cake and cute little stars in gold and purple.
3. Happy Birthday Image For Dad
What about this Happy Birthday image for dad? When you first look at this picture, it might seem too luxurious. However, it is made in gold so there is a chance to show how much you appreciate your father.
4. For Him Happy Birthday Image
Now, take a quick look at this for him Happy Birthday image in dark colors. It is made in dark blue, white, and gold. This image is pretty simple yet stylish at the same time.
5. Happy Birthday Image Love
If your loved one's birthday is close, consider using this image. It is made in saturated pink and purple, and the texting is in light gold. You can use this image for either your girlfriend or just a good friend you love.
6. 10th Years Happy Birthday Image
This 10th Years Happy Birthday Image looks so charming and cute, doesn't it? You can see that it is made in violet, turquoise, and good old white. The image looks like a game poster a little bit so make sure the child likes this concept.
7. Happy Birthday Image for Daughter
What about this Happy Birthday image for a daughter? Every girl deserves to feel beautiful and appreciated. With this beautiful image in gentle design, you will make your daughter feel like the happiest girl!
8. For Mom Happy Birthday Image
This For Mom Happy Birthday Image looks bright and fresh. However, its design looks pretty interesting and to-the-point. Wish your mom all the best with this cute image.
9. 1 Year Happy Birthday Image
The first year is the cutest one. Choose this 1 Year Happy Birthday Image to congratulate your little brother, son, or nephew. It looks extremely bright and eye-catching, by the way.
10. Happy Birthday Image With Flowers
The following piece is the Happy Birthday image with flowers. This is made in black, white, and red. Thanks to such a color palette, this image draws attention immediately.
11. Happy Birthday Image with Balloons
Check out the following Happy Birthday image with balloons. It is made in pink and violet with the addition of white and gold. Such a colorful image will bring some warmth to the celebration.
12. For Son Happy Birthday Image
This for sun Happy Birthday image is just adorable. It depicts a dinosaur with cute little teeth. You can stop doubting and just take this nice image to surprise your child.
13. Happy Birthday Image for Aunt
Happy Birthday our dear aunt! This image is more than just a stylish picture with cool fonts. It is made in dark green, orange, and ocher. And there are gorgeous flowers painted in beige.
14. Happy Birthday Image with Bear
Here you can see another Happy Birthday image with a bear that looks restrained but kind of cute. It is made in a comprehensible design and it just depicts a Teddy bear. You should also check out the fonts and the colors that make this image more eye-catching.
15. Friend Happy Birthday Image
Dream big and have a wonderful birthday! If your friend is throwing a party, feel free to give them this gorgeous Happy Birthday image. It is made in gold and dark brown so the picture looks truly luxurious.
16. 1 Year Happy Birthday Image
This is an adorable 1 Year Happy Birthday image you might be looking for. It depicts a cute Teddy bear with a cake, lollipop, and a few balloons. You will like these peaceful and calm colors which make the image look even nicer.
17. 40th Years Happy Birthday Image
Forty years is a serious occasion to throw a party. However, do not miss the opportunity to give away this stylish 40th years Happy Birthday image. We are sure you will be thrilled with its design and so does everybody else.
18. For Mom Happy Birthday Image
Well, let's talk about this for mom Happy Birthday image. It definitely looks fashionable and bright at the same time. Besides, you need to check out these beautiful flowers made in purple, violet, and pink.
19. Happy Birthday Image with Cake
Here you will find a nice Happy Birthday image with a cake. As you can guess, it depicts a cake with a lot of balloons. Maybe it is perfect for a birthday party you are coming to?
20. Happy Birthday my Dear Friend Image
This image is going to help you congratulate your dear friend. Whatever you want to wish them, make sure to do this with the help of the following image. Although it looks pretty simple, we are sure that the guest of honor will like that.
Well, these were 20+ great Happy Birthday images for free download. Each of them will help you congratulate your loved ones. Whether it is a child, best friend, or your mother – feel free to use these free images. And you will see that they do their job perfectly.
SPOTLIGHT: Sweet vinyl by DREAMOUR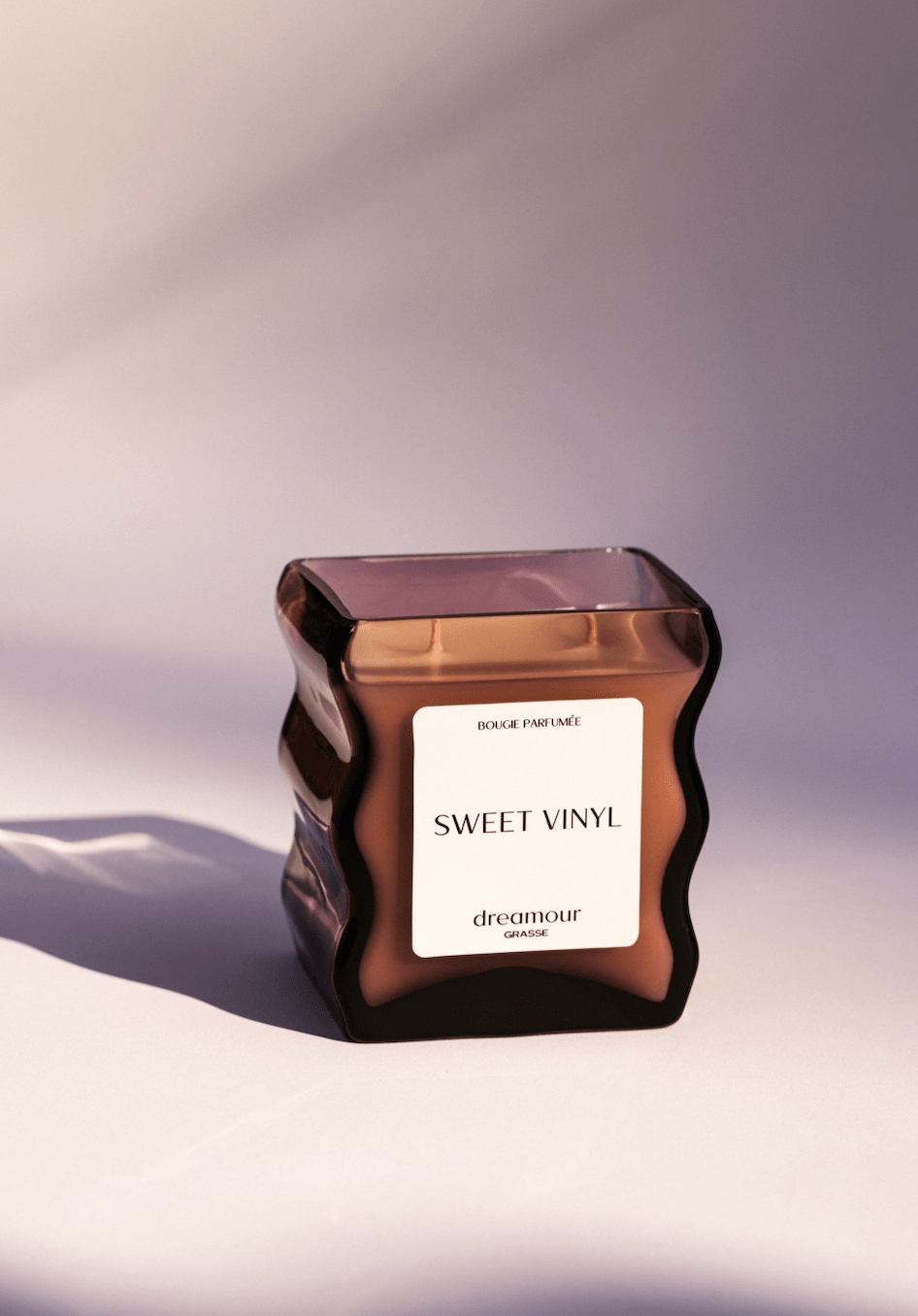 What happens when two immensely talented visionaries come together to create elegance and ingenuity in a sculptural glass fragranced candle? Dreamour. That is the long and short version of how Dreamour was created. Founded by Karissa Rowe and Neal Klotsman in late September 2022, Dreamour was founded with the goal of creating a luxury fragrance brand that operates at the intersection of functional art in the candle market space.
Rowe, a Parsons School of Design graduate, set out to fill the niche of integrating design in the candle marketplace. Unlike most candle vessels that are mass-produced, Dreamour's founders desired to prioritize the artisanal craftsmanship of glass in their production processes of the sculptural glass designs. This resulted in a long timeline of sourcing the globe for talented glass artisans who could transform a sketch into a functional and sophisticated candle vessel. Each and every candle vessel is hand-blown, inherently resulting in a one-of-a-kind product and unique experience for the consumer. These functional fragrant candles also act as a piece of décor due to its sculptural and alluring appearance.
Sweet Vinyl, Dreamour's first candle scent, fills the room with musky & leathery notes combined with earthy notes of vetiver and cypriol, topped with a citrus touch of bergamot and mandarin. The founders worked with master perfumers in Grasse, France, to create a scent that invoked notes of memorable moments, emphasizing high quality ingredients in the fragrances in a soy wax blend. This resulted in candles that consist of clean ingredients, a vegan formula, and is entirely cruelty-free.
It is the personification of the glass blowers' spirit, the heart of Grasse imprisoned in a bottle, and the narrative of two visionaries that sets Dreamour at the top of the candle market pedestal. Dreamour embodies the sophistication and savior-faire French perfumery as a luxury brand, while being a NYC based brand. Dreamour is currently stocked at Patron of the New in New York, along with other major designer luxury known brands. Rowe and Klotsman are currently expanding their production lines and will drop new fragrances and designs in early 2023. Don't expect anything ordinary with Dreamour, as they will continue to bring a unique perspective to the marketplace of home fragrances.
To find out more about Dreamour and their newest releases, you may visit the business's website dreamour.com or follow the company via its Instagram handle @dreamourshop.