How to Get Free Followers on Instagram – Step by Step Guidance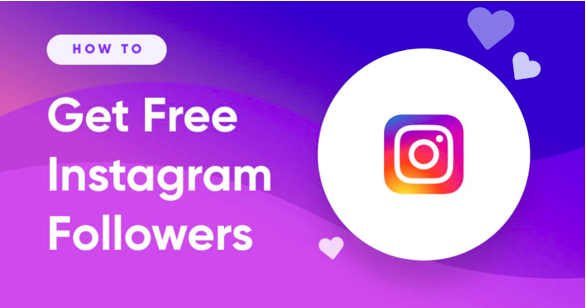 Instagram is one of the world's most popular social media sites and is now almost obliged to keep up with what is happening all over the world and with your family and colleagues. If you're not on Instagram today, you may be missing out on a lot of information that is shared daily by people close to your circle.
However, just having an Instagram account is sometimes not enough, it is necessary to have an active profile with many followers to enjoy all the benefits that the social network has to offer. To get followers on Instagram in an organic way, you must follow several recommendations for behavior and use of the social network to attract people to your profile. But what if you still don't get the amount of followers you want? Don't worry, in this article we will show you the best methods for gaining followers on Instagram, including how to get free Instagram followers.
If you search the Internet for free ways to get followers on Instagram, you can find a collection of promises from websites and services that do not always deliver or are untrustworthy. Therefore, the best way to gain followers on Instagram is organic.
Have an easy to find username
Your username is like most people search for your Instagram profile. Having an accessible and easy-to-write nickname can make it very easy for new users to find your profile and start following you.
Use creative captions
Captions are excellent tools to retain the attention of your profile visitors. With them, you can explain the context of the content you just published, add interesting information and boost your publications using personalized hashtags.
Use hashtags that make an impact
First, you have to segment your posts to precisely target the target audience to gain followers on Instagram. For instance, if you own a pastry shop, you can search which hashtags are most used by people in your professional circle and apply them into your publications. With the right keyword in hand, it's much easier to get people interested in the topics covered in your content to start interacting with your posts. When searching for a related term, users will come face to face with your content, but always remember to maintain the quality of your feed, after all, the quality of your content is what will retain that visitor so that he will follow your page.
Use stories
Instagram stories are one of the main resources provided by the platform for interaction between users of the social network. Through them, you can share news, moments and experiences lived during your day-to-day, in addition to being an excellent marketing tool to promote ideas, advertising campaigns and leverage the profile audience.
Use GetInsta
Another great app for getting free followers for Instagram today is GetInsta. With it, you can get followers and likes organically. It provides a secure and free platform to bring together real users to follow and love each other's publications.
The application has a currency system and everyone can earn free coins by enjoying other people's posts or following them. With the coins you earn, you can get even more followers and likes. Then you can gain real and active followers on Instagram who are really interested in your profile. Unlike many other free Instagram followers apps, GetInsta provides a more organic and reasonably growing way to ensure that your Instagram account is secure.
Basically, it's a symbiosis of mutualism among GetInsta users. You follow and like other users' Instagram accounts then you will also be followed and liked. As simple as that. GetInsta is simply a provider of platforms for following and liking. From this fact, it can be explained that every follower and like you get is real because it comes from the manual activities of other users. With GetInsta, getting Instagram likes free has never been easier.
If you do the tips above consistently, you can be sure you can grow your Instagram account organically.
Tips for Saving Money on Daily Living Expenses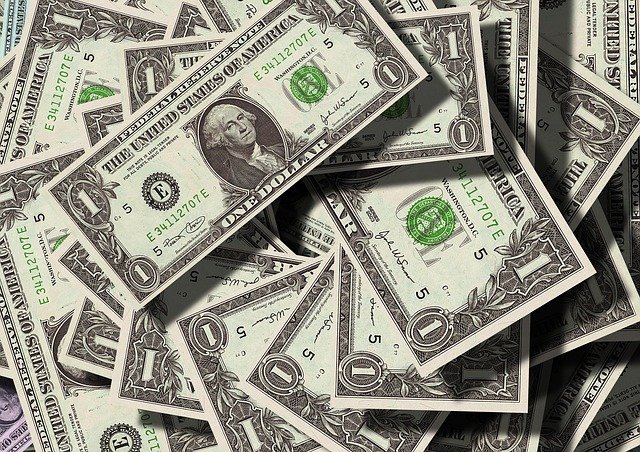 Saving money puts you in a better financial position, whether you want to invest for retirement or just give yourself some breathing room each month. If you can find a way to pay less for the things you need on a consistent basis, you can end up with hundreds, if not thousands of extra dollars each month. Properly invested, this could snowball to help you retire early – or accumulate wealth even on a modest salary.
Let's take a look at how you can save money on all your biggest monthly expenses.
Rent and Mortgage Payments
Housing is typically your biggest expense. So how can you lower your rent or mortgage payments?
Move to a cheaper area.

For starters, you could move to a less expensive area. Chances are, if you move to a different neighborhood nearby, you can find cheaper houses, lower property taxes, or both.

Reduce your square footage.

The bigger the house, the more you're going to pay. Do you really need all that extra space? Reducing the square footage of your house may be more than enough to sharply reduce your monthly payments.

Refinance or renegotiate.

Consider refinancing your home

if you currently have a significant monthly mortgage payment. In many cases, you can score a better interest rate and reduce your payments significantly. You may even be able to pay off the home faster. Alternatively, if you're renting, you can consider renegotiating your lease with your landlord.
Car Insurance and Fuel
If you drive regularly, car insurance and fuel costs can add up to drain your budget.
Here's how you can save:
Get new quotes.

Start by getting new

auto insurance quotes

from a variety of different providers. Even if your policy remains exactly the same, you may be able to find lower premiums with a different company. Otherwise, consider tweaking your policy (such as increasing your deductibles) to keep your monthly payments low.

Lower your risk profile.

You can also reduce your car insurance premiums by reducing your risk profile. Maintaining a clean driving record, living somewhere safe, and driving fewer miles can all help you do this.

Take public transportation (or bike).

You can eliminate your car insurance and fuel expenses if you decide to take public transportation or bike to everywhere you need to go.
Groceries
Everyone needs to eat. But many of us pay too much for our groceries.
Here's how you can cut costs:
Figure out the most cost-effective groceries.

Feel free to splurge on your favorites on an occasional basis, but on a regular basis, try to prioritize the most cost-effective groceries. Items like oats, lentils, and legumes are very healthy, easy to prepare, and ridiculously cheap.

Look for sales.

Keep an eye out for sales from your favorite grocery stores. You can often get food items for half price (or even less) this way.

Buy in bulk.

Consider joining a

wholesale club or warehouse club

to score great deals when buying groceries in bulk. This isn't always cost-advantageous, so make sure you do the math.
Utilities
Your water, electricity, and natural gas bills don't have to be so expensive. Here's how you can minimize them:
Invest in appliance upgrades.

Though buying and installing a new appliance can be a hefty upfront expense, it can often save you a ton of money in the long term. Energy-efficient appliances like refrigerators, washing machines, ovens, and dishwashers can all pay for themselves eventually.

Turn things off.

It's a simple strategy, but an effective one; turn things off when you aren't using them. That means turning off lights when leaving a room and turning down the heat (or cooling) when leaving the house.

Minimize your consumption.

You can also work to minimize your consumption overall. Take shorter showers. Reduce the heat. Try to do all your cooking at the same time.
Entertainment
Your entertainment expenses are arguably the easiest ones to cut, since they're not strictly "necessary." For example, you can:
Learn to cook.

Instead of going out to eat or ordering food, consider learning how to cook. You'll save money, have fun, and possibly eat healthier along the way.

Get a library card.

Cancel a couple of your streaming subscriptions and get a library card for your media instead. Everything's free at your local library.

Find fun for free.

Find new ways to have fun that don't involve spending money, like hiking in the woods or foraging for mushrooms.
Cutting these costs may not be fun and you may have to make some sacrifices along the way. But if you manage to follow these strategies consistently, you could greatly improve your financial position – and set yourself up for a much brighter future.