4 Tips for Camping in the Winter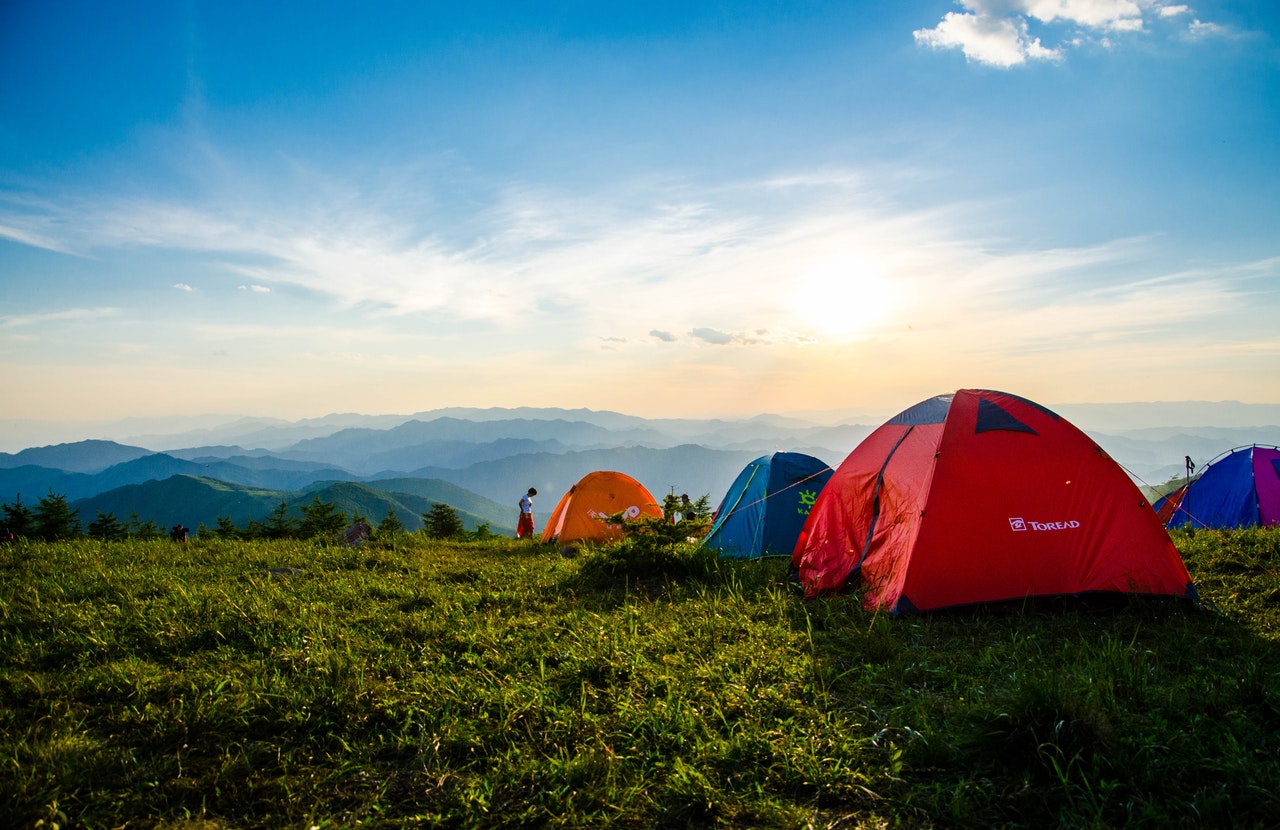 Camping in the winter – should you do it? Is it worth the extra effort to stay warmer? If you're thinking about camping in the winter and wondering if you'll have a great time, the answer is yes. Winter is an excellent time of year to go camping. Whether you have a good time depends on where you go and, most importantly, how you prepare. 
No matter where you're headed for your winter camping trip, here are several tips that will help you make the most out of your adventure.
Camp in an RV
Winter camping is always more comfortable and warmer when you sleep in an RV, especially when you have kids. For obvious reasons, when the temperature drops, it's nice to have propane heat that fills your space and doesn't escape through thin tent walls. It's also easier to keep your food cold and secured in an RV. Even when temperatures are freezing outside, you can't leave your food lying around because it will attract animals. 
If you don't own an RV, you can rent one for your camping trip. If it doesn't have everything you need, don't worry. You can find coolers, inverters, and other RV accessories online before your trip.
 If you're a die-hard traditional camping fan, you may not like the idea of camping in an RV. Some people consider this "glamping" and not real camping. However, just because you sleep in your RV doesn't mean you need to spend your entire camping trip cooped up inside. In fact, you can also pitch a tent outside and spend the day using your tent and only come back to your RV to sleep. 
Layer your clothing intentionally
If you've never lived in an area where temperatures drop pretty low, you might not know how to layer your clothing to stay warm. It sounds simple at first. Does it really matter how you layer? The truth is, the material you layer with matters and each type of material has an ideal position in your layering.
Your base layer should be a thermal-type material that wicks away moisture. Even though fleece feels great against your skin, you don't want to use fleece as a base layer because it will make you sweat, which will make you colder. Wool actually makes the best base layer because it's naturally designed to regulate temperature. Fleece should be used as an outer or middle layer to hold in your body heat.
After you've figured out your first few layers, your final outer layer should be waterproof to prevent moisture from getting through to your bottom layers.
Lay down a wool blanket first
Before you put any part of your sleep system down, place a thick, wool blanket down first. Ideally, you want to be lifted up off the ground to sleep on something like a cot. It doesn't have to be too high, just six inches would be helpful. Placing a wool blanket under your cot will keep the cold air from traveling up through the bottom of your cot at the ground level. You also want to place another wool blanket on your cot before you put down your sleeping bag. 
If you're sleeping directly on the ground, be sure to place a wool blanket under your sleeping pad before building your bed. The wool will keep a significant amount of cold air out of your sleeping system.
Look at the weather forecast
It sounds obvious, but you'd be surprised to learn how many people don't look at the weather forecast before camping in the winter. Depending on where you're camping, you'll want to know if it's going to snow or be icy.
You'll need to drive on the roads to get there and back, so you need to make sure you drive the right vehicle and have the right equipment if needed. Sometimes certain passes require vehicles to either carry or use tire chains during the winter. Also, if you're not used to driving on icy roads, it's a good idea to find a different camping spot if things look like they'll get too icy.
Make winter camping a regular thing
Most people who camp in the winter really enjoy the experience. There's something refreshing about waking up to the cool air, whether you're in a tent or an RV. 
Hopefully, these tips will help you enjoy your winter camping experiences now and in the future.
SPOTLIGHT: Sweet vinyl by DREAMOUR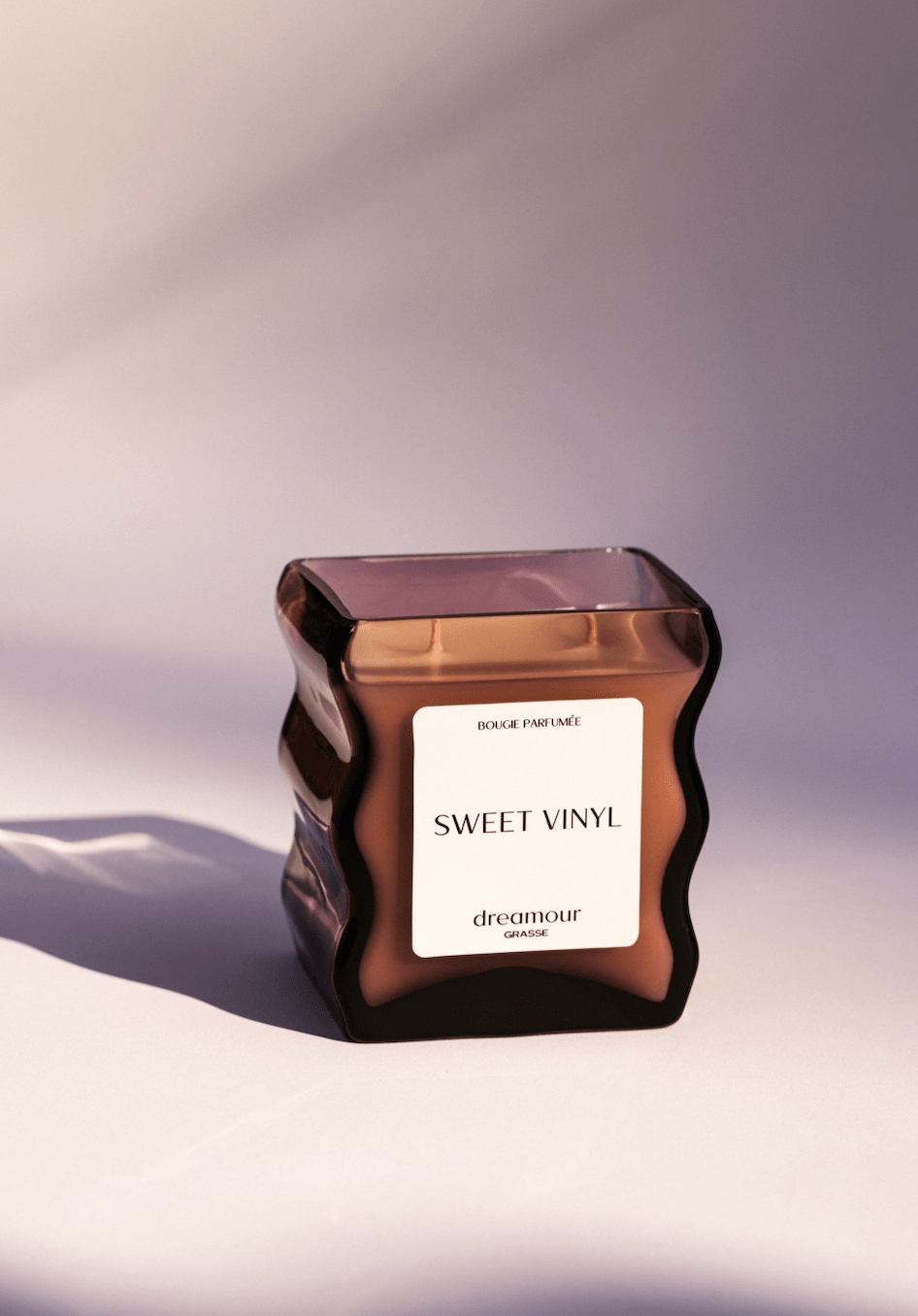 What happens when two immensely talented visionaries come together to create elegance and ingenuity in a sculptural glass fragranced candle? Dreamour. That is the long and short version of how Dreamour was created. Founded by Karissa Rowe and Neal Klotsman in late September 2022, Dreamour was founded with the goal of creating a luxury fragrance brand that operates at the intersection of functional art in the candle market space.
Rowe, a Parsons School of Design graduate, set out to fill the niche of integrating design in the candle marketplace. Unlike most candle vessels that are mass-produced, Dreamour's founders desired to prioritize the artisanal craftsmanship of glass in their production processes of the sculptural glass designs. This resulted in a long timeline of sourcing the globe for talented glass artisans who could transform a sketch into a functional and sophisticated candle vessel. Each and every candle vessel is hand-blown, inherently resulting in a one-of-a-kind product and unique experience for the consumer. These functional fragrant candles also act as a piece of décor due to its sculptural and alluring appearance.
Sweet Vinyl, Dreamour's first candle scent, fills the room with musky & leathery notes combined with earthy notes of vetiver and cypriol, topped with a citrus touch of bergamot and mandarin. The founders worked with master perfumers in Grasse, France, to create a scent that invoked notes of memorable moments, emphasizing high quality ingredients in the fragrances in a soy wax blend. This resulted in candles that consist of clean ingredients, a vegan formula, and is entirely cruelty-free.
It is the personification of the glass blowers' spirit, the heart of Grasse imprisoned in a bottle, and the narrative of two visionaries that sets Dreamour at the top of the candle market pedestal. Dreamour embodies the sophistication and savior-faire French perfumery as a luxury brand, while being a NYC based brand. Dreamour is currently stocked at Patron of the New in New York, along with other major designer luxury known brands. Rowe and Klotsman are currently expanding their production lines and will drop new fragrances and designs in early 2023. Don't expect anything ordinary with Dreamour, as they will continue to bring a unique perspective to the marketplace of home fragrances.
To find out more about Dreamour and their newest releases, you may visit the business's website dreamour.com or follow the company via its Instagram handle @dreamourshop.