4 Tips to Prevent Your Smartphone From Being Hacked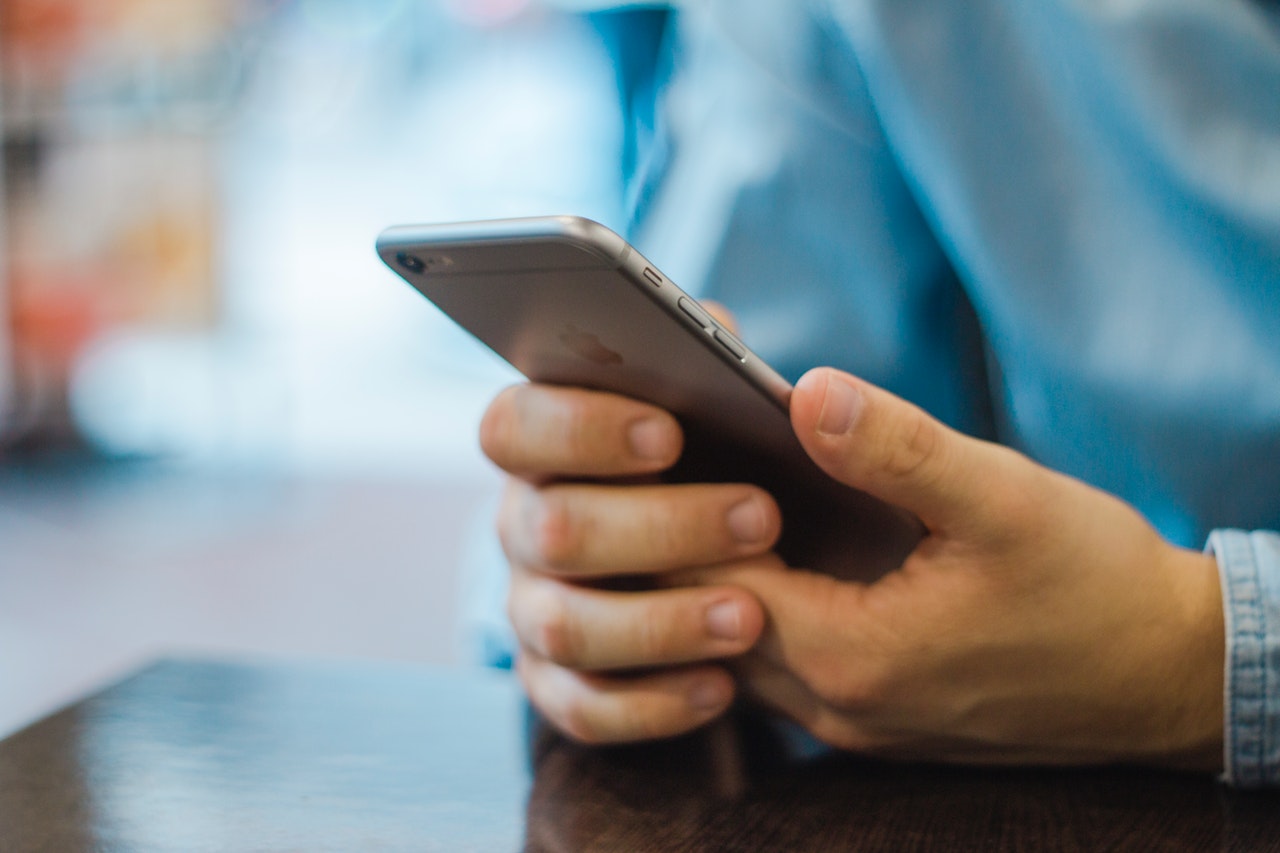 There was a time when smartphone hacking was a nuisance reserved for government officials and celebrities in the public eye. But over the past year, hackers have refined their collective approach and now anyone is game — including you and me. And if you aren't cautious, you could end up becoming the next victim of smartphone-based cyber attack.
4 Tips to Protect Your Phone
Your smartphone is your single most important digital asset. It carries more information about you than any other device. It's basically a DNA snapshot of who you are. And if you aren't careful, hungry hackers could compromise your phone and run off with confidential information.
Want to prevent hackers from successfully stealing your private information? You'll need to go on the offensive. Here are a few suggestions:
Become More Vigilant
Unfortunately, we are pretty familiar with terms like virus and incubation period these days. And as you know, you don't always experience symptoms of a virus immediately after exposure. In fact, it often takes days. And this is true with cyber attacks and digital viruses, too.
"Malware and computer viruses also possess incubation periods," Mission Secure points out. "And during this unprecedented time of working from home and within an escalating cyber threat environment, these measures underscore the importance of remaining cyber vigilant."
If you want to stay protected, you need to prioritize cyber vigilance. This means understanding the signs that you've been compromised, so that you can begin addressing the problem as soon as possible. Possible symptoms include:
You notice apps that are opening on their own.

Your battery is draining at a much faster rate than normal.

There are unusual charges on your phone bill.

You notice apps on your homescreen that you haven't personally installed.
Mobile phone attacks are constantly evolving, so the signs and symptoms of these attacks will continue to change. However, the more vigilant you are, the more prepared you'll be to respond with a high level of efficiency. 
Implement Basic Phone Security
While there are certainly some high-level ways to protect your phone from being compromised, it all begins with observing basic phone security tips such as these:
Change your phone's default passcode and avoid using predictable patterns (like directional patterns or all one number). 

Never leave your phone unattended.

Implement biometric access options whenever possible. (Fingerprints are good, but facial recognition is better.)

Implement secure settings when it comes to Bluetooth and WiFi. Avoid settings that would allow your device to automatically connect to networks or other devices without your permission.

Never store credit card data or PIN information on your device.
Even if you do nothing else, following these tips will significantly lessen your chances of being compromised. Implement them into your daily routines and habits and you'll be far ahead of your peers. 
Be Careful With Installations
Apps are great, but they also serve as potential inroads for hackers who want to gain access to your device and the data stored on it.
"When you install a smartphone app, you may be asked to grant it various permissions, including the ability to read your files, access your camera or listen in to your microphone. There are legitimate uses for these capabilities, but they're potentially open to abuse: think before you approve the request," The Guardian explains.
This is especially important for Android users. Google's vetting process for apps isn't nearly as strict as Apple's. (They also allow you to install apps from third-party sources, which Apple does not permit.)
Be Prepared to Track and Lock
The hope is that you'll never have to deal with a hack of your smartphone. However, you need to operate under the assumption that you will. This means turning on all tracking and locking options and doing a "test run" so that you know what to do if you suspect your phone is compromised. 
Keep Hackers at Arm's Length
It's no longer a question of if you'll be targeted by hackers; it's simply when. And when they do attack, you must be prepared in such a way that you don't give them an inch. Because once a hacker is given ground, they'll find a way to leverage what you've unintentionally allowed them to access in the first place to compromise more of your data.
Now's the time to set up your defenses and strengthen your position. An investment in the proper defenses today will serve you well moving forward. Hopefully this article gives you some simple yet effective ways to begin. 
Introducing Bitcoin Questions: The AI-Powered Platform for All Your Bitcoin Inquiries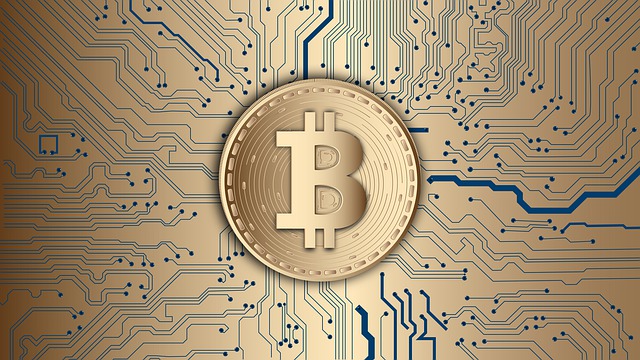 As Bitcoin gains traction in the global economy, the need for a comprehensive and accessible source of information on the world's leading cryptocurrency becomes increasingly evident. Enter Bitcoin Questions, the ultimate destination for all inquiries related to Bitcoin. Powered by state-of-the-art artificial intelligence technology, this platform provides accurate and reliable answers to a wide range of questions about the fascinating world of Bitcoin. In this article, we will explore the features and benefits that make Bitcoin Questions an invaluable resource for everyone, from beginners to seasoned cryptocurrency enthusiasts.
A Cutting-Edge AI-Powered Platform for Bitcoin Information
Navigating the complex landscape of Bitcoin can be challenging, especially for those who are new to the field. To address this issue, Bitcoin Questions harnesses the power of advanced AI technology to deliver precise and up-to-date information on various aspects of Bitcoin. Here's a closer look at what you can expect from this innovative platform:
Instant Answers: Whether you have a general question about Bitcoin or a specific inquiry about transactions, wallets, or mining, Bitcoin Questions has you covered. Simply type your question into the search bar, and the platform's AI algorithms will instantly provide you with a clear, concise, and accurate answer.
Comprehensive Knowledge Base: The platform's AI draws from a vast and continually updated knowledge base, ensuring that users receive the most current and relevant information on any Bitcoin-related topic. From understanding basic concepts to exploring advanced trading strategies, Bitcoin Questions serves as an invaluable resource for users at all levels of expertise.
User-Friendly Interface: Bitcoin Questions boasts a clean, intuitive interface designed to facilitate seamless user experience. The platform's straightforward layout allows users to find the information they seek quickly and efficiently, eliminating the need to sift through multiple resources or navigate complex websites.
Tailored Recommendations: As you interact with the platform, the AI technology learns from your queries and preferences, allowing it to provide personalized recommendations for further reading or exploration. This adaptive learning process ensures that users receive the most relevant information based on their individual needs and interests.
Expert-Verified Content: While the AI technology underpinning Bitcoin Questions is incredibly powerful, the platform's creators understand the importance of human expertise. To ensure the highest level of accuracy and reliability, a team of cryptocurrency experts routinely reviews and verifies the content generated by the AI algorithms.
Dynamic Updates: The world of cryptocurrencies is in a constant state of flux, with new developments, trends, and regulations emerging regularly. Bitcoin Questions' AI technology is designed to stay ahead of the curve, continuously updating its knowledge base to reflect the latest information and insights in the Bitcoin space.
Global Accessibility: Bitcoin Questions is available 24/7 and accessible from anywhere in the world, making it an ideal resource for users across different time zones and geographical locations. The platform's commitment to inclusivity and accessibility ensures that anyone with an interest in Bitcoin can access reliable information when they need it.
Privacy and Security: In an age where online privacy and security are paramount, Bitcoin Questions takes these concerns seriously. The platform employs robust security measures to protect user data and ensure a safe and private browsing experience.
Conclusion
Bitcoin Questions stands out as a groundbreaking platform that harnesses the power of AI technology to provide users with accurate, reliable, and up-to-date information on all aspects of Bitcoin. Its user-friendly design, personalized recommendations, and expert-verified content make it an indispensable resource for anyone looking to explore and understand the complex world of cryptocurrencies. With Bitcoin Questions, you can confidently embark on your journey into the exciting realm of Bitcoin, armed with the knowledge and insights you need to succeed.