4 Tips to Prevent Your Smartphone From Being Hacked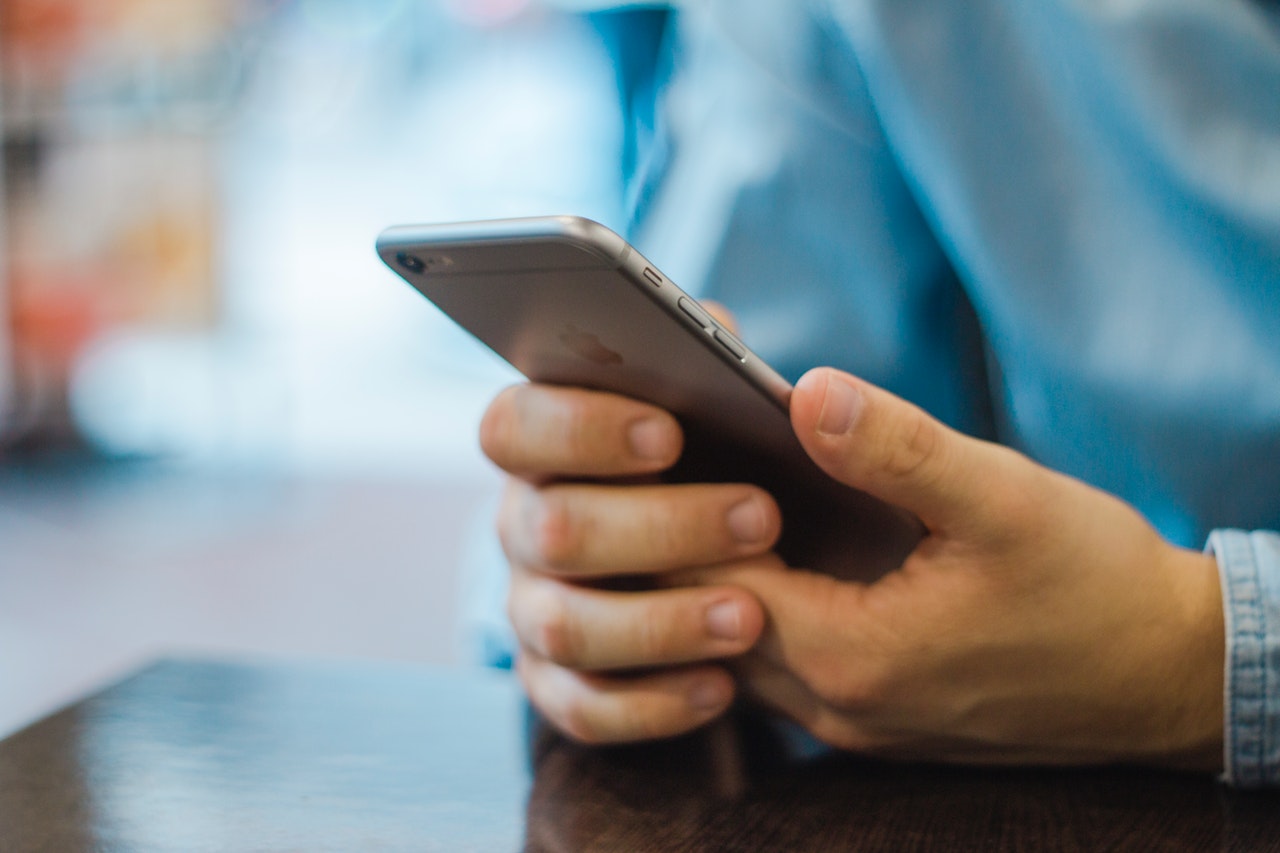 There was a time when smartphone hacking was a nuisance reserved for government officials and celebrities in the public eye. But over the past year, hackers have refined their collective approach and now anyone is game — including you and me. And if you aren't cautious, you could end up becoming the next victim of smartphone-based cyber attack.
4 Tips to Protect Your Phone
Your smartphone is your single most important digital asset. It carries more information about you than any other device. It's basically a DNA snapshot of who you are. And if you aren't careful, hungry hackers could compromise your phone and run off with confidential information.
Want to prevent hackers from successfully stealing your private information? You'll need to go on the offensive. Here are a few suggestions:
Become More Vigilant
Unfortunately, we are pretty familiar with terms like virus and incubation period these days. And as you know, you don't always experience symptoms of a virus immediately after exposure. In fact, it often takes days. And this is true with cyber attacks and digital viruses, too.
"Malware and computer viruses also possess incubation periods," Mission Secure points out. "And during this unprecedented time of working from home and within an escalating cyber threat environment, these measures underscore the importance of remaining cyber vigilant."
If you want to stay protected, you need to prioritize cyber vigilance. This means understanding the signs that you've been compromised, so that you can begin addressing the problem as soon as possible. Possible symptoms include:
You notice apps that are opening on their own.

Your battery is draining at a much faster rate than normal.

There are unusual charges on your phone bill.

You notice apps on your homescreen that you haven't personally installed.
Mobile phone attacks are constantly evolving, so the signs and symptoms of these attacks will continue to change. However, the more vigilant you are, the more prepared you'll be to respond with a high level of efficiency. 
Implement Basic Phone Security
While there are certainly some high-level ways to protect your phone from being compromised, it all begins with observing basic phone security tips such as these:
Change your phone's default passcode and avoid using predictable patterns (like directional patterns or all one number). 

Never leave your phone unattended.

Implement biometric access options whenever possible. (Fingerprints are good, but facial recognition is better.)

Implement secure settings when it comes to Bluetooth and WiFi. Avoid settings that would allow your device to automatically connect to networks or other devices without your permission.

Never store credit card data or PIN information on your device.
Even if you do nothing else, following these tips will significantly lessen your chances of being compromised. Implement them into your daily routines and habits and you'll be far ahead of your peers. 
Be Careful With Installations
Apps are great, but they also serve as potential inroads for hackers who want to gain access to your device and the data stored on it.
"When you install a smartphone app, you may be asked to grant it various permissions, including the ability to read your files, access your camera or listen in to your microphone. There are legitimate uses for these capabilities, but they're potentially open to abuse: think before you approve the request," The Guardian explains.
This is especially important for Android users. Google's vetting process for apps isn't nearly as strict as Apple's. (They also allow you to install apps from third-party sources, which Apple does not permit.)
Be Prepared to Track and Lock
The hope is that you'll never have to deal with a hack of your smartphone. However, you need to operate under the assumption that you will. This means turning on all tracking and locking options and doing a "test run" so that you know what to do if you suspect your phone is compromised. 
Keep Hackers at Arm's Length
It's no longer a question of if you'll be targeted by hackers; it's simply when. And when they do attack, you must be prepared in such a way that you don't give them an inch. Because once a hacker is given ground, they'll find a way to leverage what you've unintentionally allowed them to access in the first place to compromise more of your data.
Now's the time to set up your defenses and strengthen your position. An investment in the proper defenses today will serve you well moving forward. Hopefully this article gives you some simple yet effective ways to begin. 
Global Crypto Market Cap Threatens to Break Below Current 2022 Lows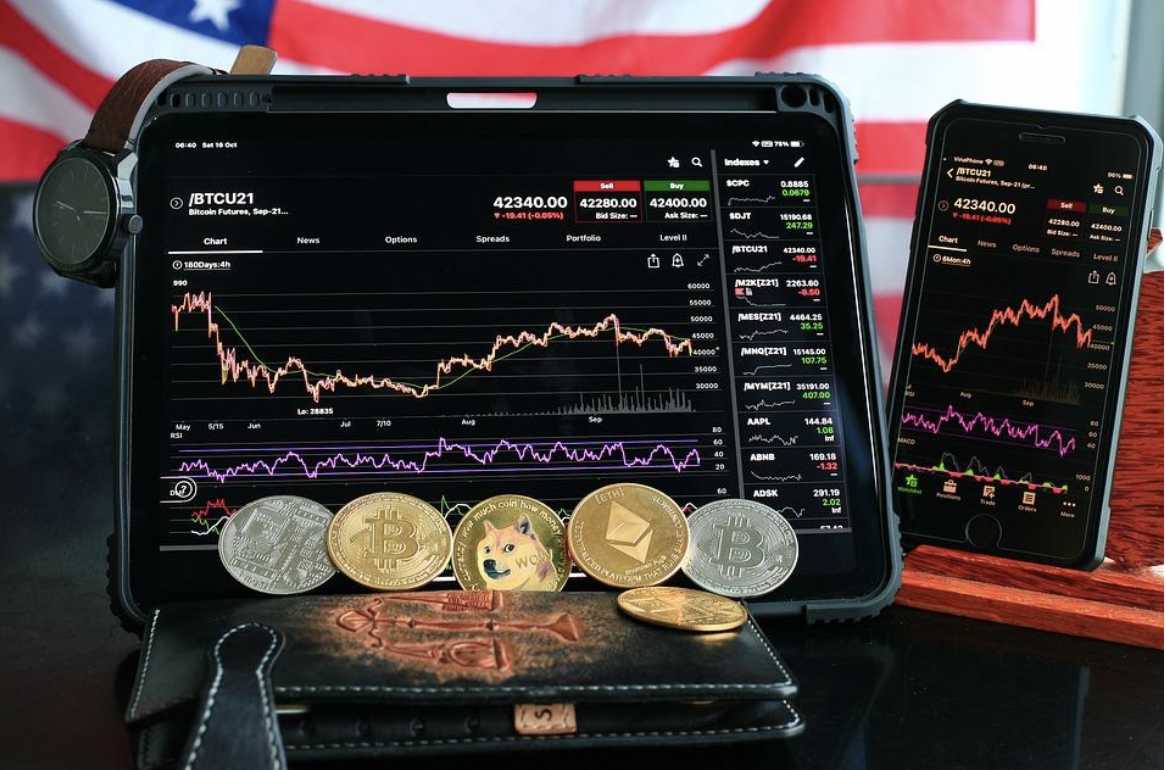 The global cryptocurrency market capitalization topped during the first half of November 2021, and since then it has been on a one-way ride towards the downside. With the entire market currently trading at approximately 35% below all-time highs, many traders are now wondering whether the sellers are already exhausted, meaning that an upward shift is due in the near future, or whether the bear market still has room to go. 
In such a challenging environment, trading or investing in crypto is tricky, making it difficult for traders/investors to time the market correctly, and spot key support/resistance areas on the chart. All of the variables that drove valuations higher between 2020-2021 (fiscal/monetary stimulus, weaker fiat currencies, and appetite for riskier assets) have reversed, leaving bulls stumbling for the exit. 
Bitcoin weakens below $40k 
Speaking of Bitcoin, the $38,000 area is regarded as key support, which might be one of the reasons why the price is still trading around it. The late-March 2022 rally failed to gather pace and now BTC finds itself trading close to the yearly lows. 
Things are not looking encouraging, not just because Bitcoin lost 40% from its peak, but also based on the market share. During broad crypto selling, the BTC market dominance increased in past cycles. It doesn't seem to be the case now, as the figure has stabilized around 42% since mid-2021. Investors want to keep a diversified exposure even during a downturn, and this is a clear signal that Bitcoin's safe-haven status is weakening. 
Major altcoins not showing signs of strength
Anyone who is just beginning to learn how to trade cryptocurrencies should know that this is an environment where caution is advised. Bitcoin aside, things are not looking very good for the altcoins sector as well. Based on the opening price at the beginning of 2022, Ethereum is down 24%, Binance Coin -26% and other tokens such as Solana are posting losses above 50%. 
There this might not be the time for buy and hold, considering that valuations might be even more attractive in the future. It is possible, however, to take advantage of what retail brokerages are offering in terms of crypto trading benefits. With derivatives based on cryptocurrencies, short-selling is a viable option, making it possible to take advantage of bearish conditions. 
Inflation and broad risk appetite
Rising inflation around the world set a chain of events in motion, and these events are clearly not in favor of crypto bulls. Central banks are forced to step in and normalize monetary policies in developed countries, for price increases to diminish towards their target of around 2%. 
Additionally, fiscal spending is taking a few steps back, as governments need to pay higher interest on new debt or refinancing operations. During a time of rising prices, private and institutional investors need to make concessions and prioritize spending. 
In such an environment, the interest in volatile assets such as crypto is very low, which explains the lack of momentum. For the time being, global capitalization is trading around $1.72 trillion and threatens to break below the 2022 low of $1.64 trillion. Until the global economy receives a new round of stimulus, there appears to be little hope for a strong bounce back to a bull run.