8 Things to do in Croydon, London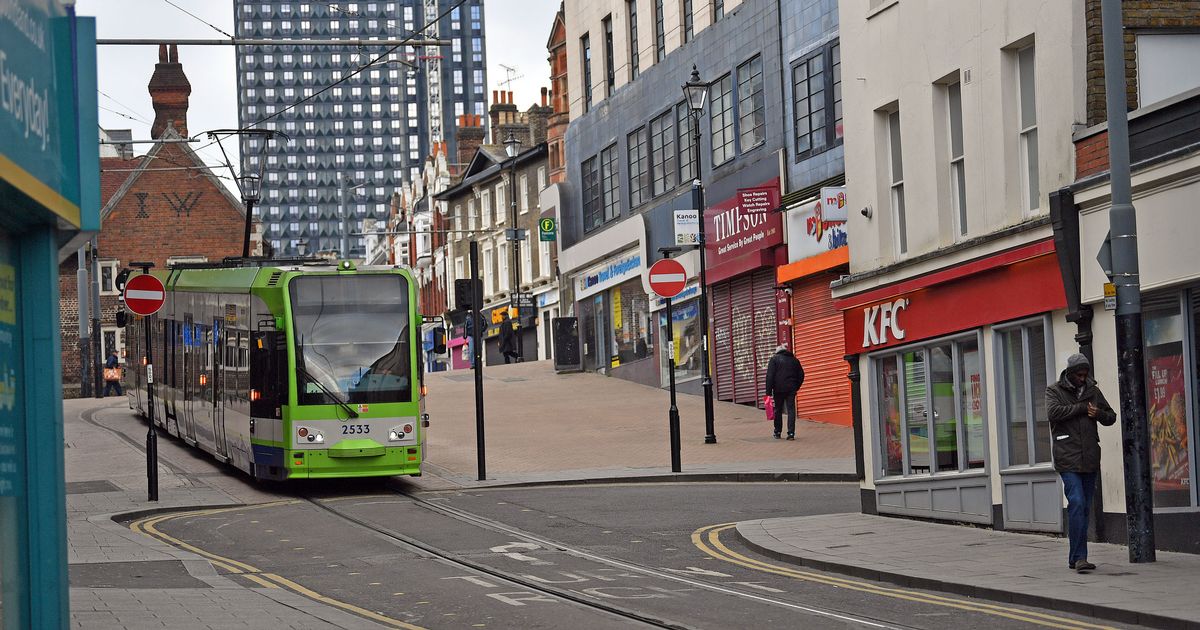 There is so much more to Croydon than the Boxpark that attracts a lot of visitors to the area. If  you have not yet explored the South London borough or need new things to do there, we've put together your ultimate guide below:
Address: Grants Entertainment Centre, 14 High Street, Croydon. CR0 1Y
An Escape Room is an hour-long adventure that you can enjoy with anyone, including colleagues, family or friends. Get locked in a room for an hour and work through clues and puzzles to unlock the door and escape within 60 minutes. It's a great way to spend an hour and it is going to leave you wanting more!
Address: 12-16 Addiscombe Road, Croydon.
Towering over Croydon with it's unique coin-shaped structure, this concrete block is quite the landmark for tourists. Formerly known as 'The 50p Building', it has become a celebrated example of British architecture under the new name of 'No1 Croydon' and is currently housing office blocks so whilst you can stand in amazement, you can't go inside.
Address: Unit 5, The Colonnades, Purley Way, Croydon. CR0 4RQ
You can bounce your way from trampoline to trampoline, vault the podiums, twist down the tumble tracks and rebound off the walls, which are also trampolines or play dodgeball, volleyball and basketball whilst jumping! Great fun for people of all ages!
4. Funhouse
Address: 91-101 High St, Croydon CR0 1QF
Embrace your inner child and dive right into one of two enormous ball pits at Fun House. If that is not your thing then there's table-tennis and pool tables for the adults, not to mention cocktails and ball pits with a bar to quench your thirst.
5. Addington Hills Viewing Platform
Address: 007 Postmill Cl, Croydon CR0 5HL
Gaze across towards London and over Croydon, spotting famous landmarks whilst you dine 460 feet above sea level from the top of Addington Hills. You can see as far as Fulham and Epping Forest and even Windsor Castle on a particularly clear day. It's quirky, exciting and a great way to spend a few hours!
Address: Church St, Croydon CR0 1RN
The predominantly medieval tower is 125 feet high to the top of the pinnacles while the church itself is almost 150 feet long and the main body of the church is an impressive 92 feet high. The church is steeped in history – Six Archbishops of Canterbury were buried in the Minster. An absolute must for history and architecture lovers.
Address: Unit 6, Vulcan Business Centre, Vulcan Way, New Addington, Croydon CR0 9UG
You have the option of calling into the brewery on Vulcan Way to buy some beer to take home or if you prefer just sit back and enjoy a pint or two whilst visiting The Cronx Bar in Boxpark food and drink complex. It's the ideal spot for enjoying some down time after a busy day exploring.
8. BoxPark
Address: 99 George St, Croydon CR0 1LD
Aside from focussing solely on food and drink, Boxpark Croydon also has a fully functioning bar – BEATBOX. Every Thursday, Boxpark Croydon brings pioneering urban and electronic music to BEATBOX with a selection of events featuring legendary and up-and-coming DJ's and performers.
You'll never be short of things to do in Croydon. Our list of attractions is designed to give you plenty of options, helping you to stay busy when in the area.
Top Road Trip Destinations in Canada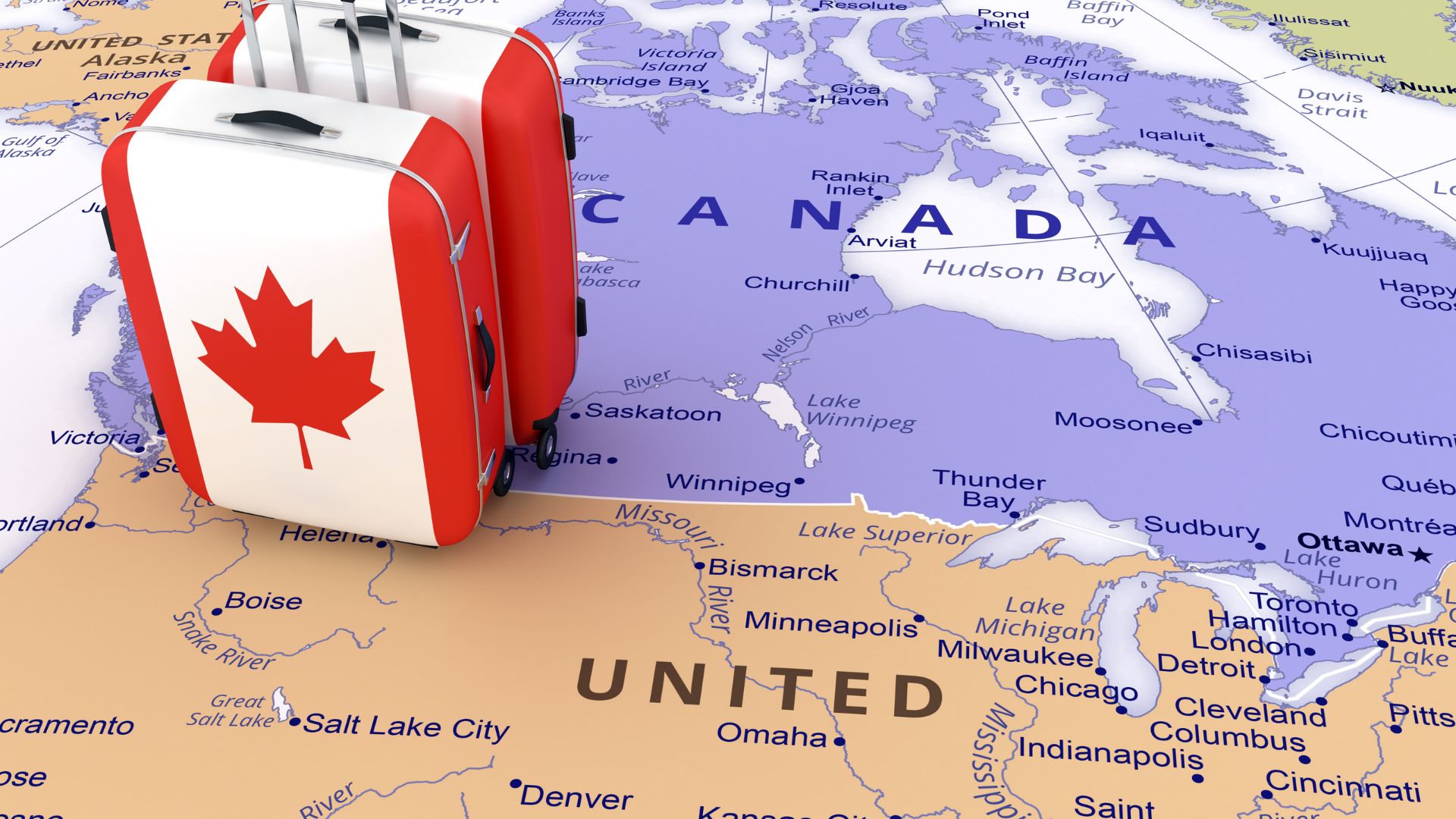 Did you know that 1.93 million Americans traveled to Canada in 2020? That number was down year-over-year due to COVID-related travel restrictions. 
While some Americans visit the Great White North via plane, others prefer road trips. It can be fun to plan an itinerary, book a hotel, pack the luggage, load your family into the car, and head to the border. But if a road trip to Canada is in the plans for you and yours this summer, what Canadian destinations are worth the potentially thousands of miles of driving? Keep reading to learn about the top road trip destinations in Canada.
Grasslands National Park in Saskatchewan
Grasslands National Park is one of Canada's 44 national parks and park reserves. Whether you're an earlier bird or a night owl, the national park in Southern Saskatchewan provides an ideal prairie landscape. It's the perfect place to unwind, immerse yourself in nature, and recalibrate your life.
Enjoy the great outdoors on a campsite, or take part in hiking adventures by exploring trails. The solitude and breathtaking beauty of this national park will leave you in awe. Make time for the Ecotour Scenic Drive. It's about 20 km (around 12.5 miles) long and will take one to three hours to complete depending on your pace. 
Toronto to Stratford, Ontario
If there's one Canadian city most Americans have heard of, it's Toronto. Toronto, the capital of Ontario, is the fourth largest city on the continent. It's also home to the only authentic castle in North America. Casa Loma, located in midtown Toronto, is worth the visit. So, too, is the CN Tower, which is the biggest free-standing structure in the Western Hemisphere. The city also has citizens representing 200+ ethnic groups. 
While there's plenty to see and do in Toronto, why stop there? It's a good idea to include a Toronto-to-Stratford excursion while on your road trip to Canada. You must travel 150 km (about 93 miles ) west to get to Stratford. You'll see Victorian architecture and get to take in the live theater. Most Americans probably haven't heard of Stratford before. But when you come for a visit, there's a good possibility you won't ever forget it.
North Cape Coastal Drive, Prince Edward Island
If you haven't ever taken a road trip to Prince Edward Island, you don't know what you're missing. It's Canada's smallest province, but it sure offers a boatload of fun. Are you a foodie or do you like to indulge in the local cuisine when traveling? Check out the western peninsula. You can delight your tastebuds with the range of food available. 
Make time to visit the Canadian Potato Museum in the province. After taking in the sites and attractions at the museum, enjoy a meal at the onsite PEI Potato Country Kitchen. The menu has items like the chili topped baked potato, which features a baked potato, homemade chili, and cheese. Meanwhile, the pulled pork potato features a baked potato topped with pulled pork, cheese, and sour cream on the side. That's just a sampling, and all baked potato dishes are served with fresh-cut, homemade chips.
If you're intersted in a U.S. to Canada road trip this year, the options above will give you some ideas. The sky's the limit since there's so much to see and do. 
You'll want to ensure your vehicle is in good working order to avoid breakdowns. You'll also want to stay alert on the road since you'll be traveling a lot of miles and spending hours behind the wheel of your car. 
If you get into an accident, you must know what to do. In addition to reporting the accident, calling your insurer, and possibly even booking a rental car to complete your road trip, you'll want to contact a personal injury lawyer if anyone is injured. 
No one wants to consider accidents or injuries when on a road trip. But it's best to hope for the best while being prepared for the worst. You'll enjoy the journey and the destination a lot more when you've done everything possible to prepare for any possible issues.