A Look Back at the Accomplishments of Thomas Despin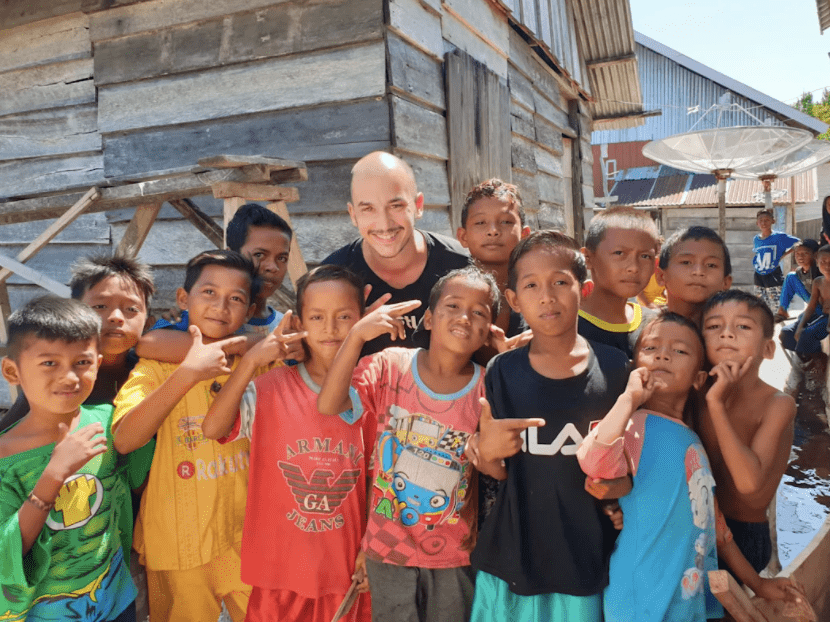 'Each and every accomplishment starts with a decision to try' is a famous saying that emphasizes the importance of trying hard. Once you have established your purpose, it is important to analyze all business ideas with practicality and feasibility. Some of the most significant achievements have been made solely because someone didn't stop trying to accomplish their purpose. Thomas Despin, the CEO of reconnect, has left a trail of accomplishments on his way to success. His accomplishments are a result of his perseverance, hard work and an understanding that making mistakes is essential to grow.
Thomas Despin is a french entrepreneur, born in 1991. He started his journey when he was just 18 years old. Whilst studying psychology he began 'Redact-Or', a copywriting freelance business that focused primarily on SEO optimized content. He managed to earn a huge profitable amount regardless of still being enrolled in university and volunteering simultaneously. Collectively he gained experience, a profit on his investments and passed all his university exams. The next step was the establishment of an event organizing company called 'IdProd'. This company ran successfully for 3 years. It operated mainly in Bordeaux, France. The company targeted student associations and the nightlife. Their demand grew remarkably to 4 events a week. He learnt the skills of negation, marketing and bartending. This company proved to be really profitable in terms of both money and his reputation. 
When Thomas Dispen was 23 years old, he embarked on his next adventure. He started cycling from France and travelled through 20 countries and covered an approximate of 12,000km. This journey helped him encounter over a 100 entrepreneurs. He learnt from their experiences and shared them with the world. He cycled for 14 months and completed his project. He made the journey feasible by spending only 7 euros a day and sleeping in his tent. After he accomplished his cycling goals, he was determined to begin his next chapter. He started 'Big Deal Empire' which was a drop shipping business that sold sportswear from China to France. This was so successful that just in a matter of 11 months, he earned $750,000. This helped him generate 25% profit and hence, at 25 he had established a 6-figure business. When he no longer felt the drive to go further with this project, he decided to create 'Do You' which was basically a motivational clothing brand that specifically targeted entrepreneurs. He created these t-shirts with what he believed was his inspiration back then, being "Do You", "Hustle", "Do More", "1% Better" and "Dream Big". These shirts are still available privately and most of their customers still maintain their loyalty. 
Passion is an important ingredient to success, when Thomas Dispen discovered his passion rested elsewhere he decided to close the drop shopping business. This led to the establishment of Hustlers Villa. The Hustlers Villa is located in Ubud, Bali. This space is a dedication to entrepreneurs that work online and it helps provide a comfortable space that encourages them to work better. They have hosted 250 entrepreneurs so far and hosted 60 events. The Hustlers Villa continues to be in operation. 
Thomas Despin's latest venture is Reconnect, an eco-friendly sustainable resort located at Buka Buka Island, in Central Sulawesi, Indonesia. This island has already set a firm foot in the tourism industry and has benefited the local communities with the vast employment opportunities. Investment in remote areas of Indonesia is a tedious process, but he strived to work with the government and the locals to gain their trust resulting in mutual benefit. The island aspires to conserve nature's resources and has opened the gates for meaningful investment opportunities to multiple remote areas in Indonesia. He plans to continue working on developing eco-resorts and promoting impactful investments for the next 5 years.
SPOTLIGHT: Sweet vinyl by DREAMOUR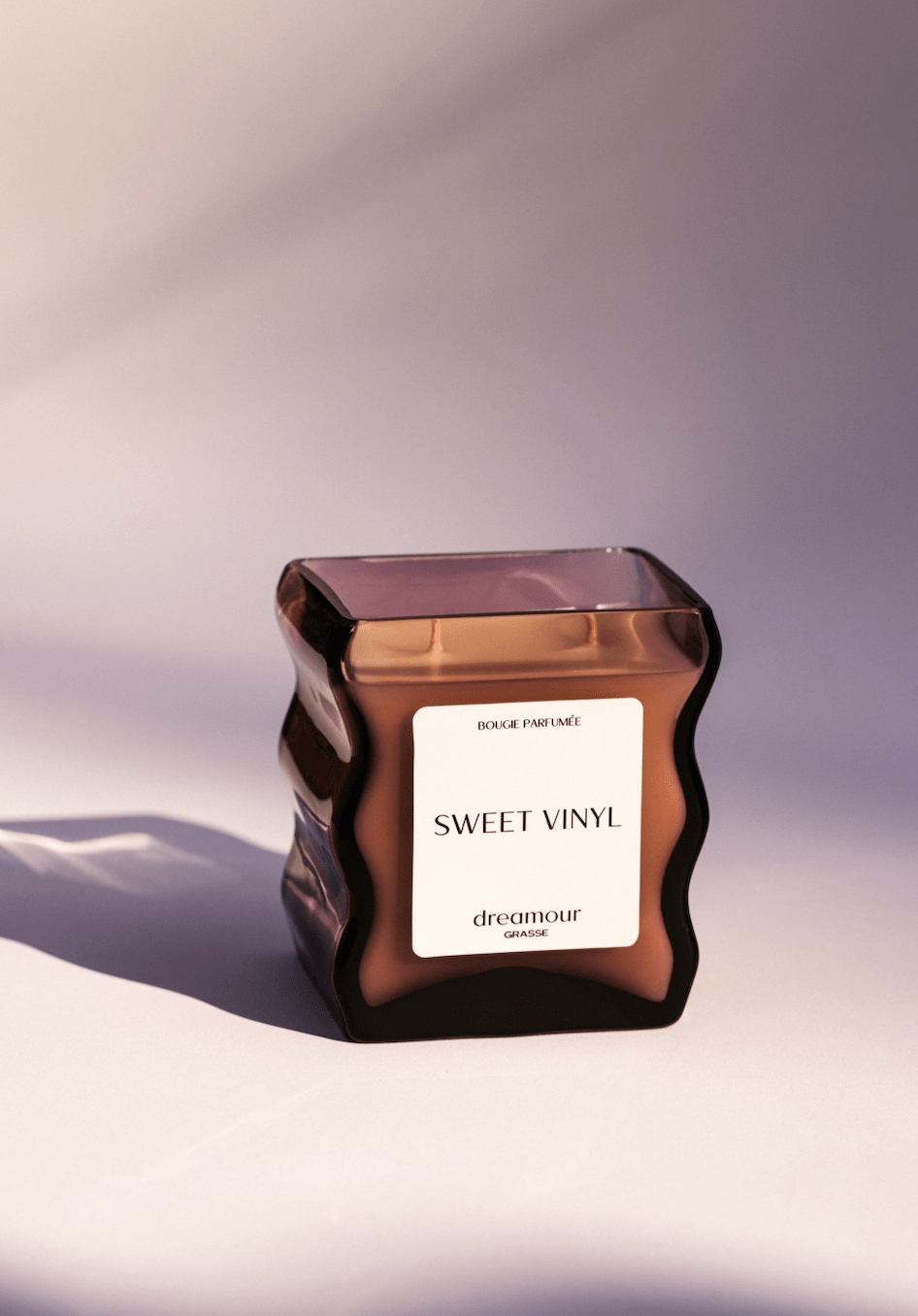 What happens when two immensely talented visionaries come together to create elegance and ingenuity in a sculptural glass fragranced candle? Dreamour. That is the long and short version of how Dreamour was created. Founded by Karissa Rowe and Neal Klotsman in late September 2022, Dreamour was founded with the goal of creating a luxury fragrance brand that operates at the intersection of functional art in the candle market space.
Rowe, a Parsons School of Design graduate, set out to fill the niche of integrating design in the candle marketplace. Unlike most candle vessels that are mass-produced, Dreamour's founders desired to prioritize the artisanal craftsmanship of glass in their production processes of the sculptural glass designs. This resulted in a long timeline of sourcing the globe for talented glass artisans who could transform a sketch into a functional and sophisticated candle vessel. Each and every candle vessel is hand-blown, inherently resulting in a one-of-a-kind product and unique experience for the consumer. These functional fragrant candles also act as a piece of décor due to its sculptural and alluring appearance.
Sweet Vinyl, Dreamour's first candle scent, fills the room with musky & leathery notes combined with earthy notes of vetiver and cypriol, topped with a citrus touch of bergamot and mandarin. The founders worked with master perfumers in Grasse, France, to create a scent that invoked notes of memorable moments, emphasizing high quality ingredients in the fragrances in a soy wax blend. This resulted in candles that consist of clean ingredients, a vegan formula, and is entirely cruelty-free.
It is the personification of the glass blowers' spirit, the heart of Grasse imprisoned in a bottle, and the narrative of two visionaries that sets Dreamour at the top of the candle market pedestal. Dreamour embodies the sophistication and savior-faire French perfumery as a luxury brand, while being a NYC based brand. Dreamour is currently stocked at Patron of the New in New York, along with other major designer luxury known brands. Rowe and Klotsman are currently expanding their production lines and will drop new fragrances and designs in early 2023. Don't expect anything ordinary with Dreamour, as they will continue to bring a unique perspective to the marketplace of home fragrances.
To find out more about Dreamour and their newest releases, you may visit the business's website dreamour.com or follow the company via its Instagram handle @dreamourshop.