Amanda Miller from Royalhammockheadquarters: How to Guarantee Hammock Safety for Your Kids?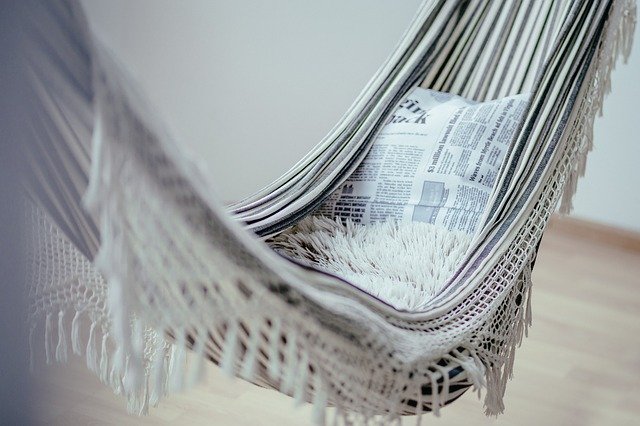 Hello, I'm Amanda miller from Royalhammockheadquarters.com, which I run with my husband Jared. I would like to give some caution to the subject of safety in regards to hammock use. If you have a hammock, you know that's fun for both you and your kids. Your children probably love climbing out and in the hammock. However, while your kids may really enjoy your hammock, they've got to be safe with it. 
As a parent, you have to make your kids really enjoy the hammock while staying safe. Here are several things you've got to know about hammock safety. This includes safety tips and rules that every parent and kid should follow. 
Dependable Child-Friendly Hammocks for the Entire Family
Durable and solid hammocks are ideal for families. This includes Brazilian and nylon hammocks. They do not have loops, holes, netting, or cords that can risk the legs, arms, toes, and fingers for your kids to get stuck in. They're durable and built to endure even the most energetic kid. 
In addition to that, these hammocks do not need the use of spreader bars. For those who don't know, spreader-bar hammocks are tighter. Thus, they have higher possibilities of flipping over if your kid isn't cautious. It can also be tricky for kids if the hammock has netting. It can present a safety threat if they're roughly playing in this form of a hammock. 
You should only use netting if you're hammock camping with your children and they require a mosquito net to protect them from insects at night. Else, it is ideal not to utilize the netting if you've got your hammock hung up in the backyard and your children will not be spending the night in the hammock. (Here are another 7 great tips to do with your family on a budget)
How to Teach Your Children About Hammock Safety?
You should teach your kids these hammock safety rules to help them safely utilize hammocks.  
Do not bounce or jump in the hammock.

Do not stand in the hammock

Do not get in the hammock feet first. They should rather slowly sit in the hammock and shift and even out their body's weight.

Do not jump out and in of a hammock. They have to slowly get out and in.

Do not use the hammock alone. They've got to ensure you're close by.
Should You Allow Your Kids to Play in a Hammock?
Toddlers shouldn't play in hammocks. Older kids with established motor skills can utilize hammocks. However, they have to:
Not use hammocks without adults close by.

Know the hammock safety rules mentioned above.

Know how to safely get out and in of the hammock. 
How to Safely Use a Hammock 
For kids, you should not hang the hammock more than 2 feet above the ground. You should also not hang it above hazardous objects or terrain. This includes bodies of water, rocks, and slopes. You need to hang the hammock low to the flat ground to lower the dangers of injury from falls. 

You've got to ensure you hang securely the hammock from sound and strong materials that can bear easily you and your kids' weight in the hammock. This is particularly true if your kids are bouncing and playing around. 

To ensure it can support your weight and your kids' weight, examine the

weight limit of the hammock

.

Read the safety tips carefully and set up instructions before doing it if you have never set up your hammock before. Also, you have to check always your hammock and hanging gear for damage. This includes weakness, UV fading, fraying, holes, and tears. Patch tears and holes whenever you find them and replace weakened or damaged parts.

Every time you utilize the hammock, you have to examine the hanging points for stability and strength. For a simple and secure hanging technique that will not damage trees, you need to utilize tree-hugger straps. You've got to ensure they're fixed properly to the trees and the carabiners are clipped securely. 

Thin and young trees risk bend under the hammocks' weight. On the other hand, dead trees can break easily. In addition to that, a dead tree has branches that can fall. Thus, you should always check the branches as well when selecting trees. 

You should try wrapping your hands around the trunk to look for a durable tree with an appropriate width to hang a hammock. The tree is typically an excellent width if you can't wrap your hands around it. 

A durable and properly-assembled hammock stand on a flat surface will hold your hammock well if you are hanging a hammock in your yard. Else, you can search for durable trees when you want to hang your hammock outside. As we've mentioned, don't hang your hammock from saplings, thin trees, or dead trees. The reason is that they aren't strong enough to support pressure from the weight. 

Think about securing the hammock to a ridgeline using a rope and a harness if you are worried about your kids falling out of the hammock.
Common Injuries and Risks of Hammocks
The most common hammock risks include injuries from falling out of hammocks. It is extremely dangerous if you install hammocks too high above the ground. 
You have to install hammocks low enough to the ground. With this, people will not get hurt if someone falls out. In addition to that, hammock also has to be attached securely to strong anchor points. This will stop the hammock from dislodging and falling to the ground.
The tautness of the hammock can also define safety. Hammocks with more sag are safer to get out and in of. On the other hand, taut hammocks have higher possibilities of flipping over. It is ideal to let your children utilize hammocks without spreader bards. This includes Brazilian or nylon hammocks. 
Don't Leave Your Kids Alone
Never leaving your kids unsupervised around hammocks is probably the most vital hammock safety rule. While you might be in the vicinity or room, that is not enough. 
Guardians or parents have to be alert when kids are playing around or in hammocks. Though it might interfere with your current task, it is well worth that you know that your kids are safely playing around it. Store the hammock away if you don't want your kids to play around it. 
Unlocking the Vault: Finding the Best Bonuses from the Most Trusted Casino Providers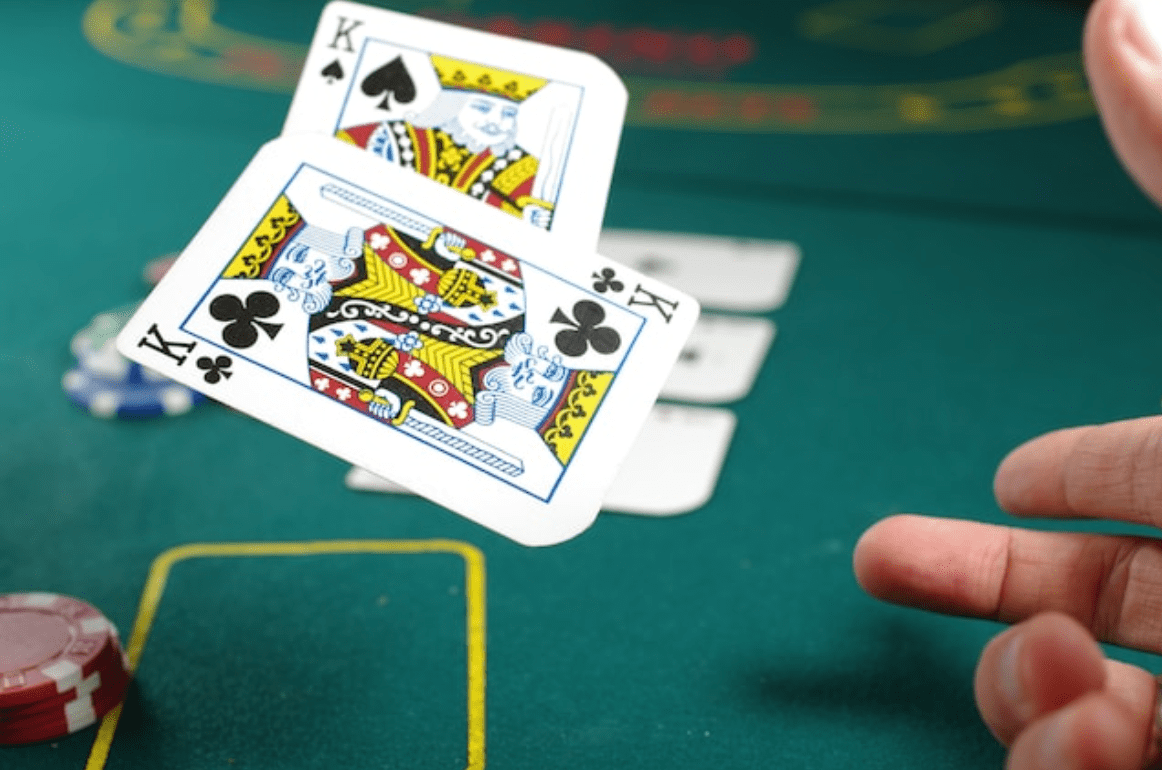 The online gambling world is like a treasure trove, full of riches waiting to be unlocked by savvy players. But with so many casino providers offering enticing bonuses, it can be overwhelming to sift through them all to find the gems. That's where BonusFinder comes in – a swashbuckling crew of experts on a quest to help players unlock the vault of the best bonuses from the most trusted casino providers.
Led by the fearless Riku Vihreäsaari, a professional poker player and gambling expert, BonusFinder sets sail to discover the most reputable casino providers worldwide. With their extensive knowledge of the online gambling industry and years of experience, they know how to separate real treasure from fool's gold.
But finding the best bonuses is only half the battle – BonusFinder is dedicated to helping players make the most of their newfound riches. With their in-depth reviews of each provider, players can learn everything from payment methods to payout times and beyond. And with their expert analysis of each bonus offer, players can be sure they're getting the most bang for their buck.
So, whether you're a seasoned player or a newcomer to online gambling, BonusFinder is the crew you want as you navigate the choppy waters of casino bonuses. With their unwavering commitment to legitimacy and trust, you can be sure that the treasures they help you discover will be worth their weight in gold. Set sail with BonusFinder today and unlock the vault to the best bonuses from the most trusted casino providers.
So, feel free to venture out and try new online casinos with the best bonuses. With BonusFinder, you can feel confident that you are playing with the most trusted providers in the industry. Take advantage of these bonuses and unlock the vault of online gaming possibilities.
Michael Jordan once said, "I can accept failure; everyone fails at something. But I can't accept not trying." Why not give it a try and unlock the vault of online gaming possibilities? With BonusFinder by your side, you can rest assured that you are playing with the best bonuses from the most trusted casino providers. So take a chance, and see what big winnings await you.
Here are four key takeaways from this article that readers can keep in mind:
Take advantage of the bonuses: Online casinos offer various bonuses to attract new players and retain existing ones. By carefully researching and comparing these bonuses, players can maximize their value and get the most out of their online gambling experience.
Look for reputable providers: With so many online casinos out there, it's important to do your due diligence and choose a trustworthy and reliable provider. Look for casinos licensed and regulated by reputable authorities and with a solid reputation for fair play and timely payouts.
Understand the terms and conditions: Before you sign up for a bonus or start playing at an online casino, ensure you understand the applicable terms and conditions. This includes things like wagering requirements, minimum deposits, and maximum payouts. By reading the fine print, you can avoid any unpleasant surprises.
Keep it fun and responsible: Finally, it's important to remember that online gambling should always be a fun pastime, not a way to make money or solve financial problems. Set a budget for yourself and stick to it, and only chase losses or bet what you can afford. With the right mindset and a little luck, online gambling can be a thrilling and rewarding experience.
As the famous gambling proverb goes, "The best bet you can make is on yourself." By following these tips and taking a responsible approach to online gambling, players can unlock the vault of exciting bonuses and trusted providers and enjoy all the thrills and excitement that the world of online casinos has to offer.