Amanda Miller from Royalhammockheadquarters: How to Guarantee Hammock Safety for Your Kids?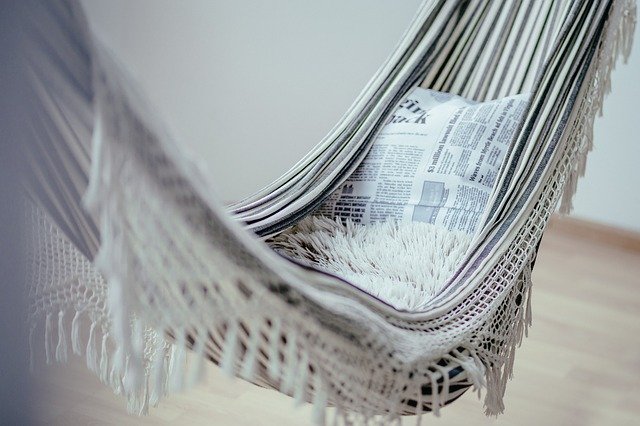 Hello, I'm Amanda miller from Royalhammockheadquarters.com, which I run with my husband Jared. I would like to give some caution to the subject of safety in regards to hammock use. If you have a hammock, you know that's fun for both you and your kids. Your children probably love climbing out and in the hammock. However, while your kids may really enjoy your hammock, they've got to be safe with it. 
As a parent, you have to make your kids really enjoy the hammock while staying safe. Here are several things you've got to know about hammock safety. This includes safety tips and rules that every parent and kid should follow. 
Dependable Child-Friendly Hammocks for the Entire Family
Durable and solid hammocks are ideal for families. This includes Brazilian and nylon hammocks. They do not have loops, holes, netting, or cords that can risk the legs, arms, toes, and fingers for your kids to get stuck in. They're durable and built to endure even the most energetic kid. 
In addition to that, these hammocks do not need the use of spreader bars. For those who don't know, spreader-bar hammocks are tighter. Thus, they have higher possibilities of flipping over if your kid isn't cautious. It can also be tricky for kids if the hammock has netting. It can present a safety threat if they're roughly playing in this form of a hammock. 
You should only use netting if you're hammock camping with your children and they require a mosquito net to protect them from insects at night. Else, it is ideal not to utilize the netting if you've got your hammock hung up in the backyard and your children will not be spending the night in the hammock. (Here are another 7 great tips to do with your family on a budget)
How to Teach Your Children About Hammock Safety?
You should teach your kids these hammock safety rules to help them safely utilize hammocks.  
Do not bounce or jump in the hammock.

Do not stand in the hammock

Do not get in the hammock feet first. They should rather slowly sit in the hammock and shift and even out their body's weight.

Do not jump out and in of a hammock. They have to slowly get out and in.

Do not use the hammock alone. They've got to ensure you're close by.
Should You Allow Your Kids to Play in a Hammock?
Toddlers shouldn't play in hammocks. Older kids with established motor skills can utilize hammocks. However, they have to:
Not use hammocks without adults close by.

Know the hammock safety rules mentioned above.

Know how to safely get out and in of the hammock. 
How to Safely Use a Hammock 
For kids, you should not hang the hammock more than 2 feet above the ground. You should also not hang it above hazardous objects or terrain. This includes bodies of water, rocks, and slopes. You need to hang the hammock low to the flat ground to lower the dangers of injury from falls. 

You've got to ensure you hang securely the hammock from sound and strong materials that can bear easily you and your kids' weight in the hammock. This is particularly true if your kids are bouncing and playing around. 

To ensure it can support your weight and your kids' weight, examine the

weight limit of the hammock

.

Read the safety tips carefully and set up instructions before doing it if you have never set up your hammock before. Also, you have to check always your hammock and hanging gear for damage. This includes weakness, UV fading, fraying, holes, and tears. Patch tears and holes whenever you find them and replace weakened or damaged parts.

Every time you utilize the hammock, you have to examine the hanging points for stability and strength. For a simple and secure hanging technique that will not damage trees, you need to utilize tree-hugger straps. You've got to ensure they're fixed properly to the trees and the carabiners are clipped securely. 

Thin and young trees risk bend under the hammocks' weight. On the other hand, dead trees can break easily. In addition to that, a dead tree has branches that can fall. Thus, you should always check the branches as well when selecting trees. 

You should try wrapping your hands around the trunk to look for a durable tree with an appropriate width to hang a hammock. The tree is typically an excellent width if you can't wrap your hands around it. 

A durable and properly-assembled hammock stand on a flat surface will hold your hammock well if you are hanging a hammock in your yard. Else, you can search for durable trees when you want to hang your hammock outside. As we've mentioned, don't hang your hammock from saplings, thin trees, or dead trees. The reason is that they aren't strong enough to support pressure from the weight. 

Think about securing the hammock to a ridgeline using a rope and a harness if you are worried about your kids falling out of the hammock.
Common Injuries and Risks of Hammocks
The most common hammock risks include injuries from falling out of hammocks. It is extremely dangerous if you install hammocks too high above the ground. 
You have to install hammocks low enough to the ground. With this, people will not get hurt if someone falls out. In addition to that, hammock also has to be attached securely to strong anchor points. This will stop the hammock from dislodging and falling to the ground.
The tautness of the hammock can also define safety. Hammocks with more sag are safer to get out and in of. On the other hand, taut hammocks have higher possibilities of flipping over. It is ideal to let your children utilize hammocks without spreader bards. This includes Brazilian or nylon hammocks. 
Don't Leave Your Kids Alone
Never leaving your kids unsupervised around hammocks is probably the most vital hammock safety rule. While you might be in the vicinity or room, that is not enough. 
Guardians or parents have to be alert when kids are playing around or in hammocks. Though it might interfere with your current task, it is well worth that you know that your kids are safely playing around it. Store the hammock away if you don't want your kids to play around it. 
How to Plan a Royal Wedding in Udaipur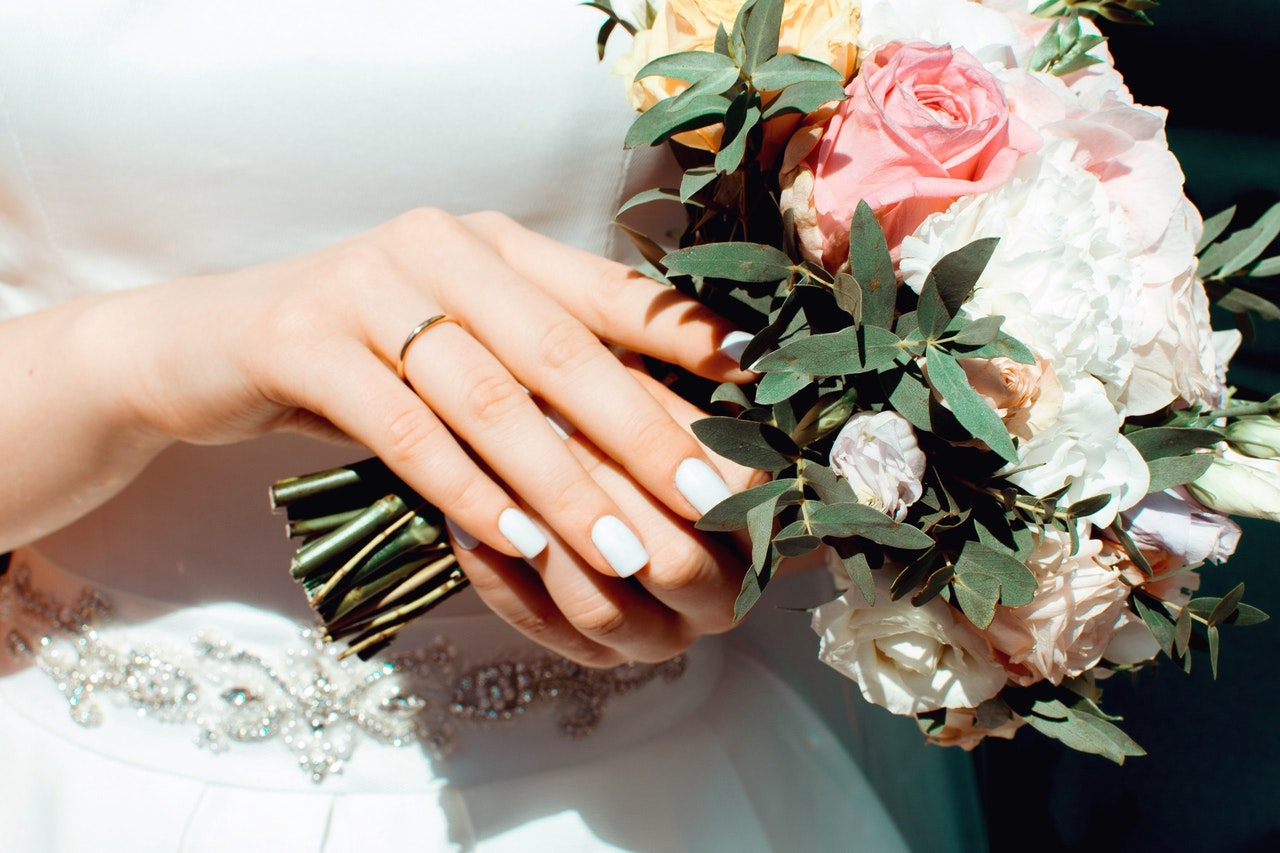 Weddings are the most significant day in people's lives, it is the foundation of their love and commitment that they announce to the world. The day has to be absolutely perfect and for that, there is enormous planning and research that goes behind into it.
Nowadays, there is a trend picking up where couples plan a royal wedding and what better place for a royal wedding than the culturally rich heritage hub of the country, Udaipur, the royal city of Rajasthan.
All the wedding planning takes a kickstart once the wedding destination and the venue are fixed so that the further arrangements can be done. Udaipur is an ideal destination that offers several high-end, luxurious and culturally rich resorts and hotels that can be the best wedding venues, a top wedding planner in Udaipur says.
Some of these royal destinations are detailed down below.
THE CITY PALACE OF UDAIPUR
The name itself carries the royal heritage that the city imbibes, it's the city palace of Udaipur. It is an infrastructural marvel, it is so magical created that each brick gives out a rich royal vibe. It is a combination of two royal palaces named Shiv Niwas Palace and another Fateh Prakash Palace where the royalties are still known to reside. The city palace is an ideal location for a royal wedding, although a little extra on the pocket, it is all worth every penny. It has a beautiful natural scenic beauty around with mesmerizing infrastructure, royal heritage, along with modern facilities. The catering and other arrangements like logistics, music, accommodations, etc. can be managed with the local support.

   



JAGMANDIR ISLAND PALACE
The Jagmandir Island Palace, also known as the Swarg ki Vatika, is a premium royal choice for a royal wedding. It is located in Pichola, in the city of Udaipur. The palace itself is a royal status symbol, in addition to that there is landscape beauty and greenery all around that adds to its magnificence. It offers three outdoor venues namely courtyard, garden and a kunwarpada, where the wedding ceremonies take place which has a varying range of accommodating guests from 200 guests to 1800-2000 guests. The hotel helps the hosts in local logistics, accommodations, as well as catering, music and other such services. They also provide a core wedding team to the hosts for helping out with the arrangements. All these are attractive features for a royal well-planned wedding.

DEVIGARH PALACE
The Devigarh Palace is a highly rated luxurious and an ideal destination for a fairytale royal wedding that a couple dreams of. It completely upholds the cultural value that the city and the state are known for. It is situated near the Eklinji Temple Delwara, which adds to its worth and idleness. The palace is surrounded by the natural beauty that never goes unnoticed. It makes the venue serene, peaceful, and more romantic which is ideal for a wedding. The accommodations, logistics, music, alcohol, venues, arrangements, are all the services that the Devigarh Palace offers and supports the hosts in.