American Double Board Certified Orthopedic Surgeon, Dr. Vonda Wright, Talks About Osteoporosis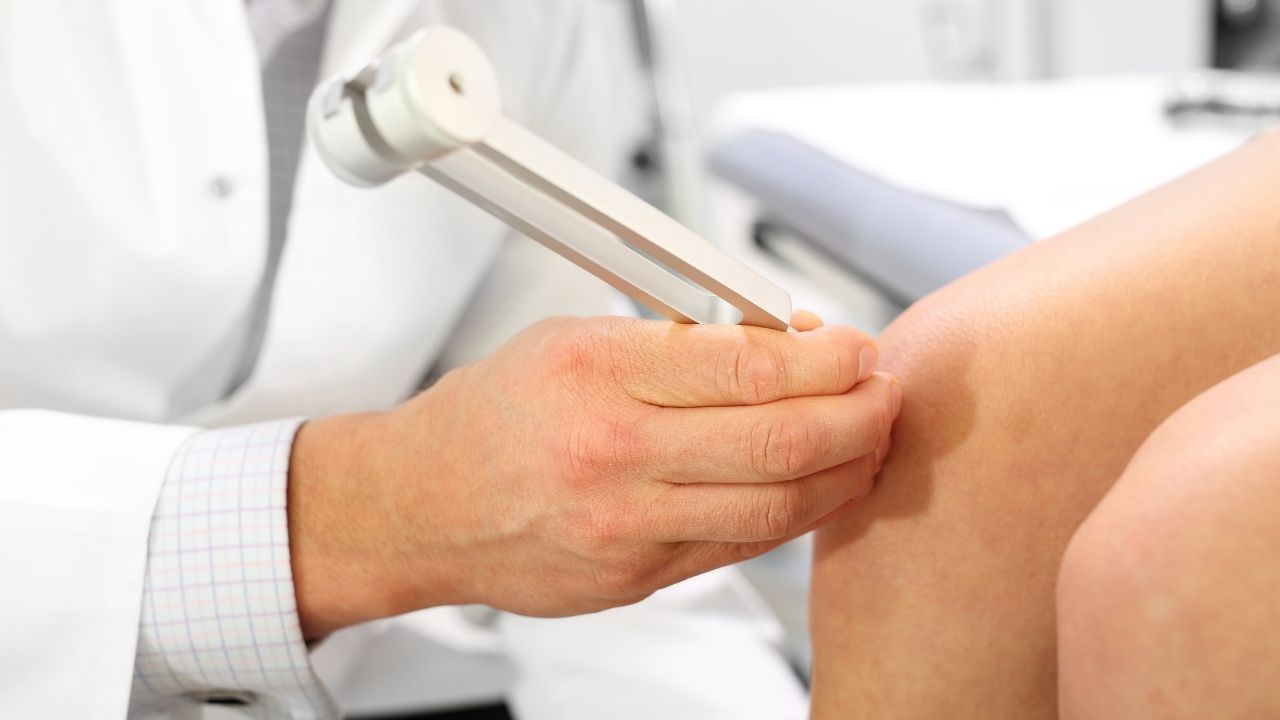 Though bones may feel rock solid, they are actually filled with tiny holes in a kind of honeycomb pattern. Bone tissue gets broken down and rebuilt all the time.
"With aging, humans start to lose more bone mass than we build, and those tiny holes within the bones begin to expand, thinning the solid outer layer. In other words, our bones become less dense. Hard bones become spongy, while spongy bones end up becoming spongier. When this loss of bone density becomes intense, that is what is called osteoporosis," says Dr. Vonda Wright, American double board certified orthopedic surgeon. "More than 10 million people are estimated to have osteoporosis throughout the nation, and this truly is an astonishing number."
Dr. Wright has cared for athletes and active people of all ages since 1989, specializing in shoulder, hip and knee arthroscopy. She is currently serving as the inaugural Chief of Sports Medicine at the Northside Hospital Orthopedic Institute and is President of the Atlanta Chapter of the American Heart Association. Dr. Wright also actively promotes National Women's Health Week & Annual Women's Health Conversations. Below, we join her in conversation to learn more about osteoporosis in aging women and what can be done to prevent it.
"Bones can break as a result of accidents. If your bones are dense enough, they can withstand most falls," says Dr. Wright. "However, bones deteriorated by osteoporosis are more vulnerable to breaks. The hip is a common candidate for osteoporosis, and is most vulnerable to fractures. A broken hip can lead to a downward spiral of disability. Osteoporosis is also common in the wrist, knee and the spine," says Dr. Wright.
Osteoporosis in Aging Women
Dr. Vonda Wright reveals that the hormone estrogen enables women to make and rebuild bones. "However, as with menopause, the woman's estrogen levels drop, eventually speeding up the bone loss. This explains why osteoporosis is most common among older females," she says.
Dr. Wright recommends that women get screened for osteoporosis regularly after the age of 65. Additionally, women under this age with a high risk for fractures should also be screened regularly.
Reducing the Risk of Osteoporosis
Thankfully, osteoporosis is preventable. "There is a lot that can be done to diminish your risk of osteoporosis. Taking calcium, vitamin D, and exercising is a where to begin," Dr. Wright says. She explains that calcium is the vital mineral that maintains bone strength. This mineral can be easily obtained from the food you eat— including milk and milk products and dark green leafy vegetables like kale and spinach—or from dietary supplements. She further emphasized that women over age 50 should take at least 1200 mg of calcium each day.
Vitamin D is also essential as it allows the body to absorb calcium. "With aging, your body necessitates more vitamin D that is produced by your skin in the sunlight. Alternatively, you can intake vitamin D from dietary supplements or from specific foods, like milk, eggs, fatty fish, and fortified cereals," says Dr. Wright.
Exercise strengthens bones, too, particularly weight-bearing exercise like walking, jogging, tennis and dancing. The pull in the muscles acts as a reminder for your bone cells to keep the tissue dense.
Smoking, on the other hand, deteriorates bones. The same goes for heavy drinking. Additionally, some drugs may also increase the risk of osteoporosis.
"And even if you have osteoporosis, it is never too late to get serious about your bone health. As your bones are rebuilding all the time, you can always promote more bone growth by providing them with exercise, calcium, and vitamin D," says Dr. Wright. "In fact, this is precisely why exercise is essential, for it shapes balance and confidence, thus preventing fractures. Some exercises even provide loads necessary to build bone mass, along with improving balance and coordination—empowering you to catch yourself before you topple."
The AirSculpt Power BBL: A Butt Lift From The Future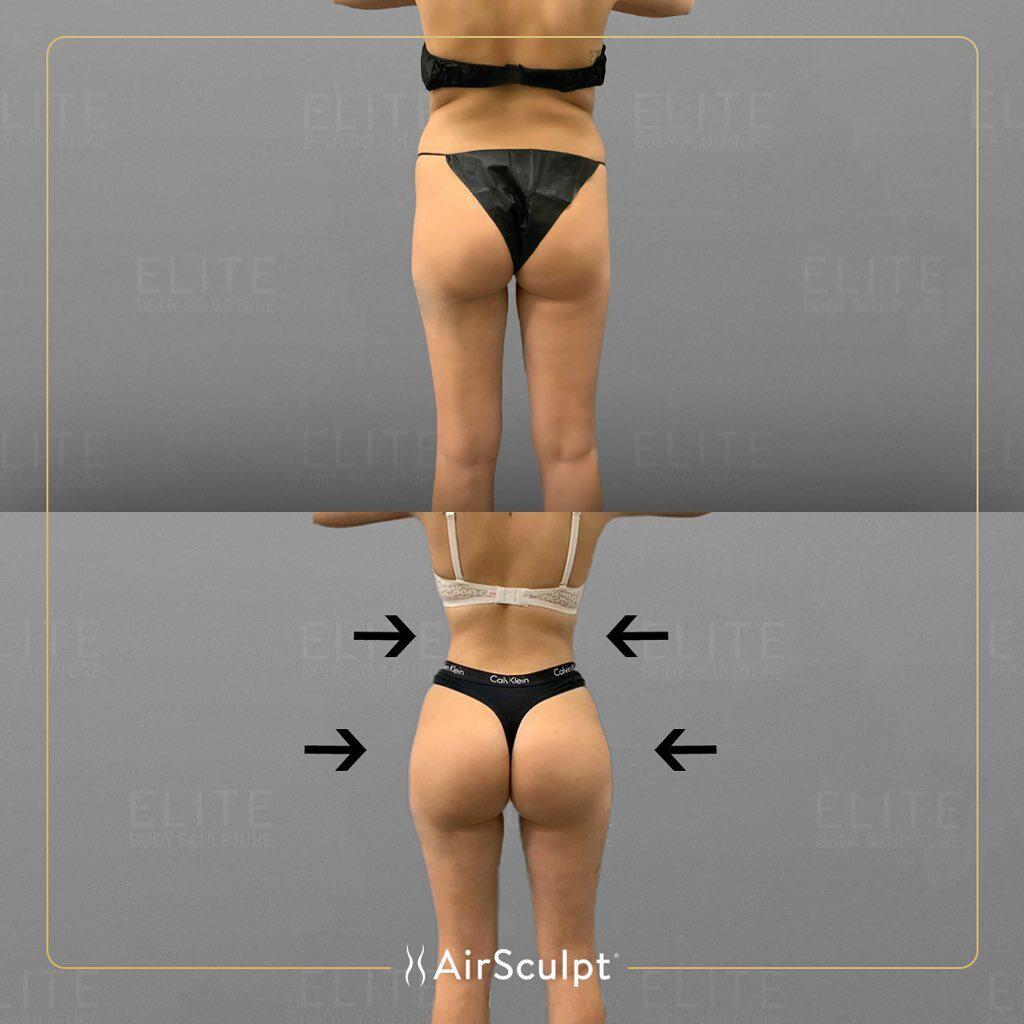 2020 threw a wrench in most people's lives, forcing them to adapt to unprecedented situations and make substantial changes to everyday habits. From spending hours on at-home exercise bikes to learning how to cook delicious at-home meals, practically everyone had to change their daily routines to maintain a semblance of a healthy lifestyle. Frequently, however, stubborn fat or a nagging trouble area persists in the face of maximum effort.
AirSculpt®: Liposuction Without the Hassle 
That's where AirSculpt® comes into play. Whether a patient wants to put the finishing touches on an area they've been working on or completely transform their figure, this patented procedure is the most advanced body contouring treatment available today. Performed through a minuscule two millimeter-wide entryway, AirSculpt® directly plucks fat by the cell with power-controlled technology. Compare that to traditional liposuction, which scrapes fat away with abrasive, manual devices that give surgeons minimal control throughout the process.
One of the most significant benefits of AirSculpt® compared with traditional liposuction is the reduced patient downtime. As opposed to the two weeks of rest required after liposuction, AirSculpt® recipients return to their daily routines within two days and get back in the gym after two weeks. Thanks to this combination of superior precision and reduced invasiveness, patients overwhelmingly report feeling motivated to kick-start a healthy lifestyle to maintain their new bodies. Evidently, seeing results in the mirror can serve as one of the best sources of inspiration to stick with one's New Year's weight-loss resolutions.
Don't Just Remove Fat – Enhance Your Backside With the Power BBL
In addition to expert fat removal from chin to cankles, AirSculpt® also offers the most innovative fat transfer procedures in existence. Using the same body contouring technology in reverse, surgeons treat and then precisely disperse patients' fat back into the desired body part. One of the most highly demanded procedures is their all-natural BBL. This treatment delivers a symmetrically lifted backside without the use of general anesthesia, scalpels, stitches, or needles. 
Looking to achieve the coveted hourglass shape this New Year? Characterized by a slim waist and full, rounded bottom, this universally sought-after shape is something few women are born with. With this butt augmentation treatment, patients can permanently shed fat from the belly or any other trouble area and use that same fat to enhance their butts. This procedure is so minimally invasive that patients walk right out of their treatment completely alert – and better yet – with already-recognizable results! Rather than spending months recovering from a grueling surgery, waiting for a plumped-up butt to appear finally, AirSculpt® recipients can hit the ground running in 2021 with their newly sculpted bodies. Why risk it with outdated, unproven technology that can wind up costing you dearly in terms of time and money? Go the proven route with the most cost-effective, safe BBL available on the market.