The AirSculpt Power BBL: A Butt Lift From The Future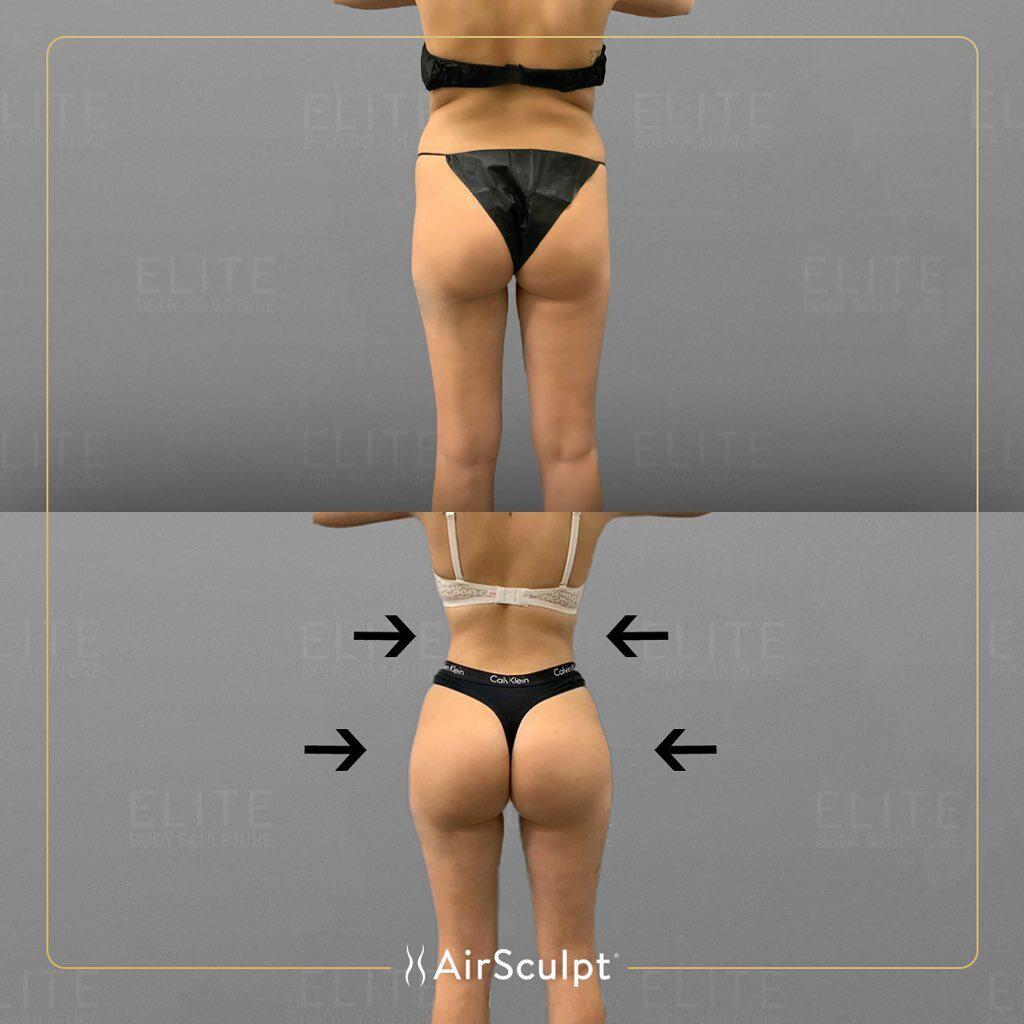 2020 threw a wrench in most people's lives, forcing them to adapt to unprecedented situations and make substantial changes to everyday habits. From spending hours on at-home exercise bikes to learning how to cook delicious at-home meals, practically everyone had to change their daily routines to maintain a semblance of a healthy lifestyle. Frequently, however, stubborn fat or a nagging trouble area persists in the face of maximum effort.
AirSculpt®: Liposuction Without the Hassle 
That's where AirSculpt® comes into play. Whether a patient wants to put the finishing touches on an area they've been working on or completely transform their figure, this patented procedure is the most advanced body contouring treatment available today. Performed through a minuscule two millimeter-wide entryway, AirSculpt® directly plucks fat by the cell with power-controlled technology. Compare that to traditional liposuction, which scrapes fat away with abrasive, manual devices that give surgeons minimal control throughout the process.
One of the most significant benefits of AirSculpt® compared with traditional liposuction is the reduced patient downtime. As opposed to the two weeks of rest required after liposuction, AirSculpt® recipients return to their daily routines within two days and get back in the gym after two weeks. Thanks to this combination of superior precision and reduced invasiveness, patients overwhelmingly report feeling motivated to kick-start a healthy lifestyle to maintain their new bodies. Evidently, seeing results in the mirror can serve as one of the best sources of inspiration to stick with one's New Year's weight-loss resolutions.
Don't Just Remove Fat – Enhance Your Backside With the Power BBL
In addition to expert fat removal from chin to cankles, AirSculpt® also offers the most innovative fat transfer procedures in existence. Using the same body contouring technology in reverse, surgeons treat and then precisely disperse patients' fat back into the desired body part. One of the most highly demanded procedures is their all-natural BBL. This treatment delivers a symmetrically lifted backside without the use of general anesthesia, scalpels, stitches, or needles. 
Looking to achieve the coveted hourglass shape this New Year? Characterized by a slim waist and full, rounded bottom, this universally sought-after shape is something few women are born with. With this butt augmentation treatment, patients can permanently shed fat from the belly or any other trouble area and use that same fat to enhance their butts. This procedure is so minimally invasive that patients walk right out of their treatment completely alert – and better yet – with already-recognizable results! Rather than spending months recovering from a grueling surgery, waiting for a plumped-up butt to appear finally, AirSculpt® recipients can hit the ground running in 2021 with their newly sculpted bodies. Why risk it with outdated, unproven technology that can wind up costing you dearly in terms of time and money? Go the proven route with the most cost-effective, safe BBL available on the market.
What Interferes with Successful Breastfeeding?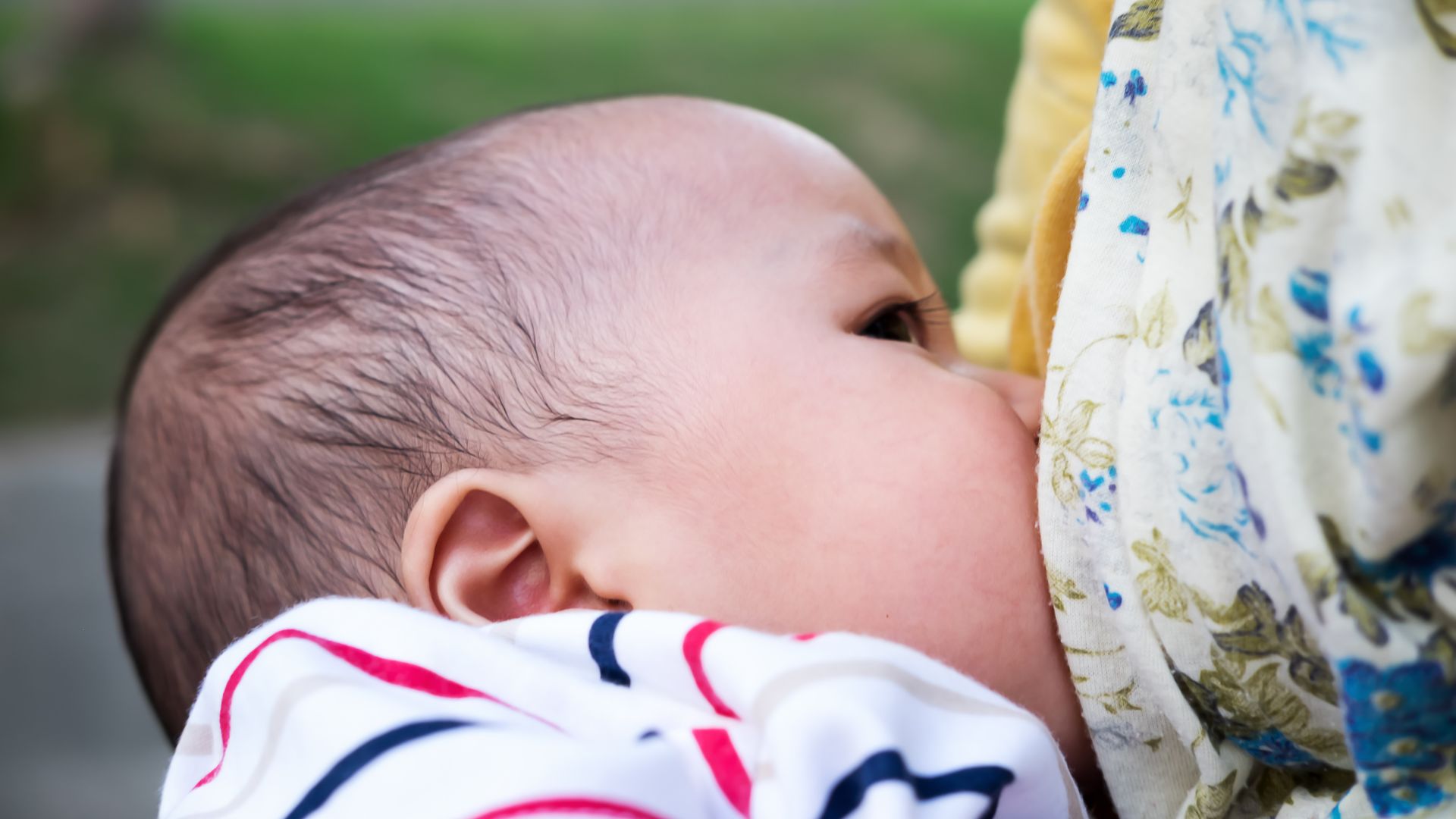 While breastfeeding is ideal, it comes with many difficulties new parents might face.
After experiencing the intensity of labor and delivery, many new parents are left exhausted. Despite this fatigue and surviving pospartum, new parents soon learn the importance of managing the needs of an infant. Putting aside their own desires, parents learn to quickly adapt.
Exhaustion and recovery are not the only things that discourage parents from breastfeeding. There are a variety of other woes that can make it difficult for a lactating parent to continue to choose this option. 
While 83 percent of women breastfeed at the beginning of postpartum, there is a drastic reduction by 6 months, resulting in only 56% of babies still being breastfed. 
Engorged Breasts
When a lactating woman's milk comes in, she may experience intense pain and discomfort. The breasts typically become overly filled with milk because they have not yet regulated their supply. This engorgement can continue throughout the breastfeeding journey for a variety of reasons.
If the baby's schedule changes, a woman's breasts can become overly full. If the parent misses a feeding, breasts can experience discomfor which can lead to breastfeeding infection. If a woman becomes preoccupied at work and does not make time to pump, she can experience discomfort. 
If breast engorgement is not treated properly, milk ducts can become blocked, and if a woman does not work to move the milk through her breasts (via feeding her baby, pumping, or expressing the milk), this engorgement can lead to further problems and may cause clogged milk ducts.
Infection
One of the biggest concerns beyond the pain a woman experiences with engorgement is infection. This is known as mastitis, and leads to a woman experiencing not only breast pain and warm breast tissue, but also flu-like symptoms that come with fever, chills, headache, and further exhaustion.
In order to help prevent infection, regular feedings are essential. Often, the best mastitis treatment, at least for early symptoms, is to massage the breast in a warm shower and express the extra milk.
Furthermore, by working with an International Board Certified Lactation Consultant (IBCLC), parents can have a great resource on how to best deal with, treat, and alleviate these problems. 
Not only is an IBCLC a great resource in helping prevent breast infection, but a great source for your breastfeeding journey to encourage and educate you in best practices. 
The best way to achieve breastfeeding success is to utilize the many tools that an IBCLC offers. 
Burnout
To exclusively breastfeed your baby can be quite overwhelming and exhausting. Between nightly feedings, cluster feedings, and pumping sessions for working mothers, breastfeeding is difficult to maintain. Unless a woman is properly supported by her family, friends, and workplace, the chances that a woman will continue to breastfeed are significantly impacted.
Culture also impacts the likelihood of a baby being breastfed beyond 6 months. The CDC discovered that parents in the Southeast United States are less likely to breastfeed their children past six months. This was in contrast to the Northwest, where business policies and the culture is more breastfeeding-friendly and supportive. 
Conclusion
Despite the nutritional benefits afforded to a breastfed baby, there are many obstacles that can be discouraging for parents on their breastfeeding journey. From exhaustion to pain to lack of supoort, parents have many reasons to give up. 
To increase your chances of success, surround yourself with supportive individuals, reach out to an IBCLC, also known as lactation consultants, and gain the necessary tools required to provide your child with the healthiest option available – you!