Ape Gorilla NFT Project is the Wave of the Future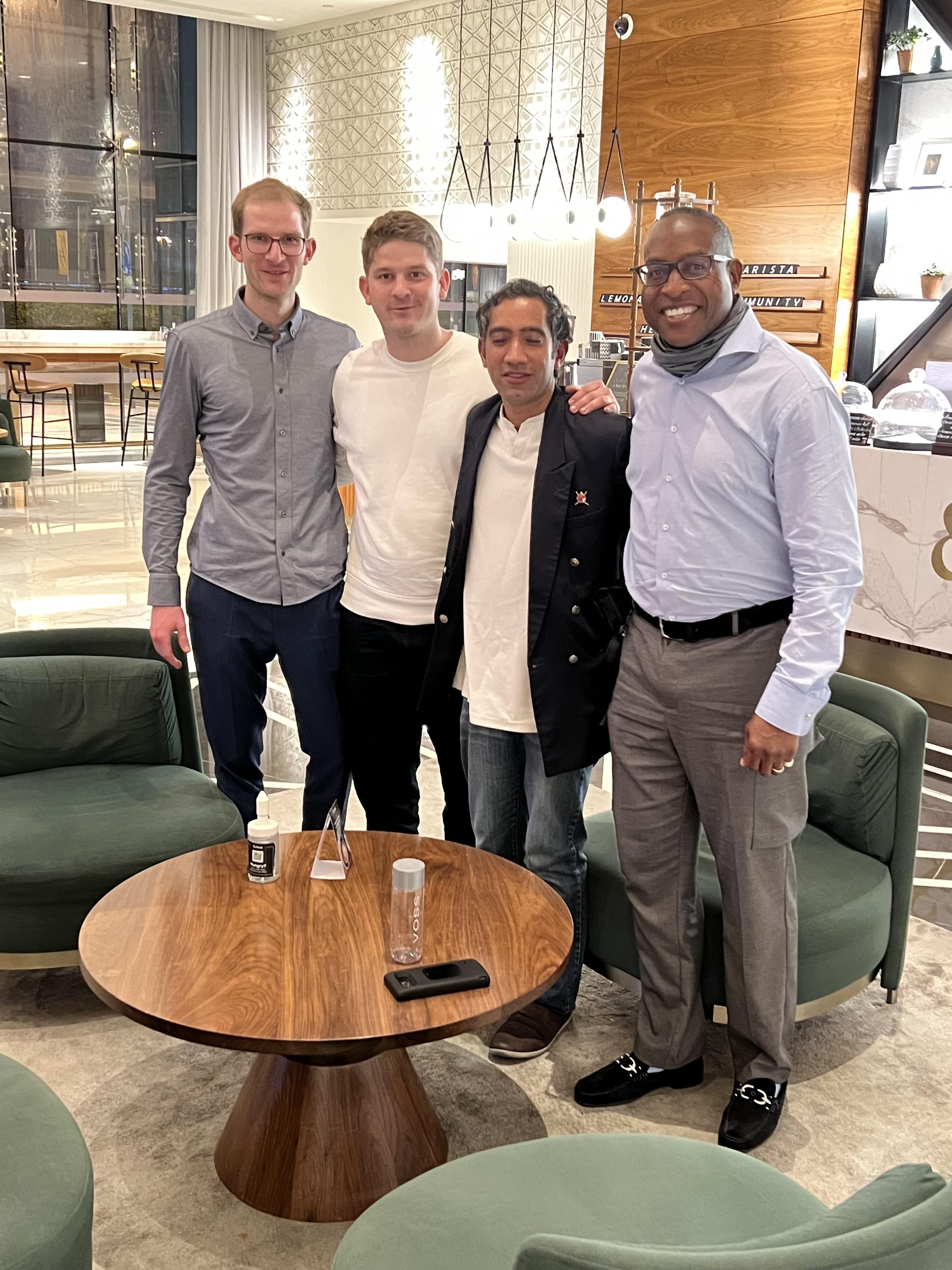 The future is now. Of course, that is ALWAYS true. What is NOT always true is just how innovative and different the companies and people who are forging that future can be. One such entity is the Ape Gorilla Club NFT Project.
Founded by a group of diverse individuals and families who value unity and morality, Ape Gorilla Club is a project like none other before it. Instead of just 3D gorillas to their holders, the project stands for strength, culture, and unity. That is why the creative team behind the project choose ape and gorilla—they see the terms as representing that strength, culture, and unity. And they are ready to launch the project, with 11,337 NFTs, meaning there are 11, 337 NFTs available to enter the Ape Gorilla family. The first 2,000 NFTs grant access to the "Platinum" benefits, offering holders more utility for minting an Ape Gorilla early. 
The founders of Ape Gorilla have designed the NFT project to create a community of healing, creativity, and innovation. One of its goals is to give to the community. They offer business and charity grants up to $100,000 in hopes of sparking change in the community. Moreover, they have set up the "Gorilla Fund," a decentralized platform similar to Go Fund Me, but it allows the public to invest in projects and business proposals via Cryptocurrency that the public believes in with no middle-man fees. 
The Ape Gorilla Club (AGC) offers free consulting in Web 3.0 and Blockchain technology to the members of the club. They have access to business assistance software, networking opportunities, and other benefits, such as invitations to high-profile events. Their purpose is to build a family of like-minded individuals focused on a brighter future for everyone. 
In addition to the family-like atmosphere and focus on growing the community, Ape Gorilla members have access to some really nice benefits. Some of these include access, both in-person and online, to partner restaurants, clubs, villas, and more. AGC has also launched and is offering "Gorilla Build" which gives members additional resources to build their online presence with Websites, Sales Funnels, Ecom Stores, CRM and Email Marketing campaign builder. Ape Gorilla Club team will also provide consulting for you to assist with building your websites, sales funnels, marketing campaigns, and setting up appointment-booking systems, among other capabilities. In addition, they are also offering a whitelabel solution of GorillaBuild.com and showing the community that they can also run their own SaaS business. Ape Gorilla Club is actively building Unreal-Engine based games to provide future play to earn capabilities to their community. The goal for AGC is to build an upcoming MMORPG game using Unreal Engine and Atavism Online MMO Building platform which will allow members to build with the AGC team and create an online interactive story. 
How is the Kingdom of Bhutan involved with the Ape Gorilla NFT project? The answer is simple. The co-founder Leona Choden Wangchuk has been best friends for 12+ years since HighSchool with the Founder of Ape Gorilla, Silvan Schwarz. Leona's desire is to improve the happiness of her country's own citizens. Leona Choden Wangchuk is the granddaughter of Her Royal Highness Ashi Pema Choden Wangchuck, and Dasho Leon Rabten is Her Royal Highness son. Both Leona and Leon have created a "Happy Gorilla" Community Based Organization (CBO) Non-Profit organization in the Kingdom of Bhutan. Both Ape Gorilla Co-Founders Dasho Leon Rabten and Leona Choden Wangchuk also serve Bhutan as Desuup, "Guardians of Peace", which is all about sacrificing one's own personal gains, for the benefit of others. That's something Ape Gorilla supports in its long term mission. 
Anyone interested in learning more about the club should join their official Keep up with the Ape Gorilla Club on Twitter, and Discord. Please go here for more detailed information and browse their website, apegorilla.com. Interested parties will not be disappointed!
The Ultimate Guide to the Essential Social Skills in Business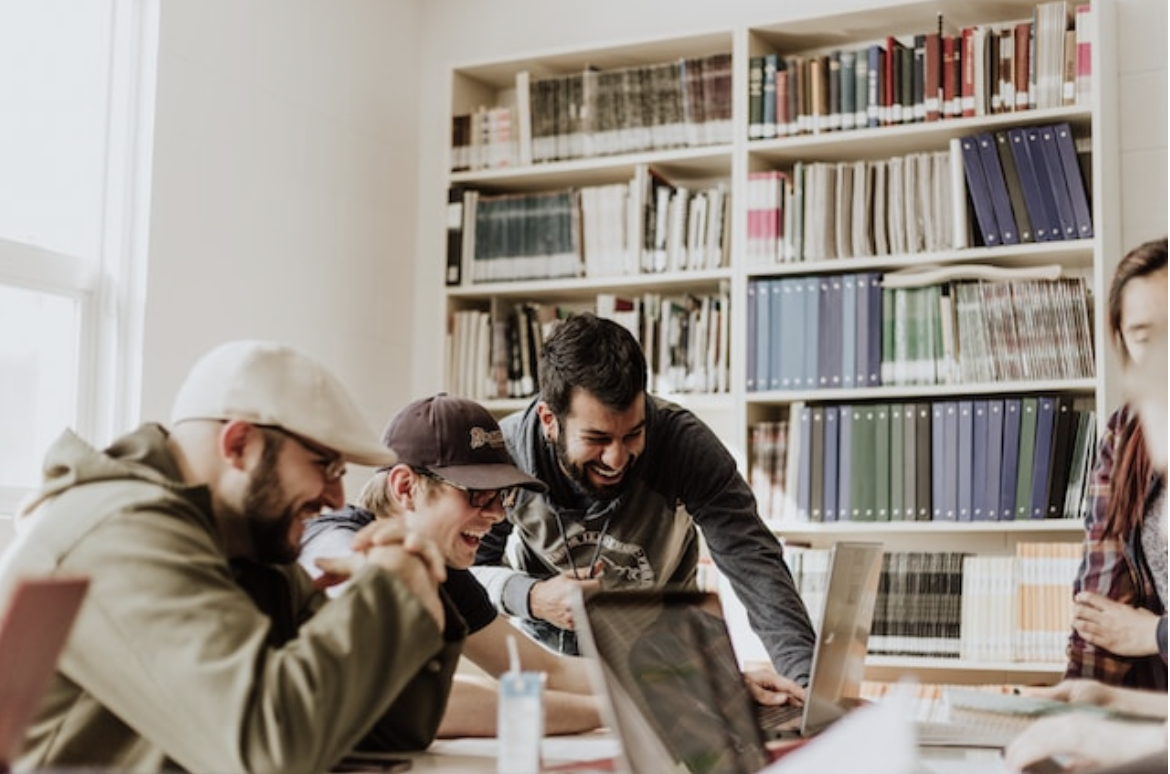 Effective communication and strong relationships are essential for success in the workplace. One factor that can greatly influence these qualities is emotional intelligence, often abbreviated as EQ. EQ refers to the ability to identify, understand, and manage one's own emotions, as well as the emotions of others. Research has shown that individuals with high levels of EQ are better equipped to handle stress, communicate effectively, and work collaboratively with others (Chamorro-Premuzic & Sanger, 2016).
Research has consistently shown that emotional intelligence (EQ) is an important predictor of job performance and success in the workplace. EQ is comprised of a set of skills that allow individuals to recognize, understand, and regulate their own emotions, as well as the emotions of others. In addition, individuals with high EQ are better able to communicate effectively, build relationships, and navigate complex social situations. As a result, they are often viewed as effective leaders and collaborators, and are more likely to achieve their personal and professional goals.
In fact, a number of studies have demonstrated the significant impact that EQ has on job performance and success. For example, one study of 85 upper-level managers found that those with higher EQ scores were rated as more effective leaders by their subordinates (Law, Wong, & Song, 2004). Another study of 151 employees found that those with higher EQ were more likely to be promoted within their organization over a five-year period (Carmeli, Brueller, & Dutton, 2009). These findings highlight the importance of EQ in the workplace and suggest that developing these skills can lead to significant benefits for both individuals and organizations.
According to a study conducted by TalentSmart, a leading provider of EQ assessments, EQ is responsible for 58% of success in all job types (Bradberry & Greaves, 2009). In contrast, IQ only accounts for about 4% of success in the workplace. This suggests that EQ is a crucial skill set for individuals in any professional field. Fortunately, EQ is a skill that can be developed and honed over time with practice and awareness.
There are several key components of EQ that are particularly important for success in the workplace. These include: 
Self-Regulation: This refers to your capacity to recognize and control your emotions. Sometimes treating them when they arise may be necessary. Understanding how to manage your anger is essential. However, it can also cover how to control the feelings you'll experience.
Self-Awareness: This implies recognizing and understanding your own feelings. Do noisy places make you nervous? Do other people talking over you make you angry? Knowing these truths about yourself shows that you are working on your self-awareness. Being conscious of yourself is necessary for this phase, which can be more complex than it sounds.
Socialization: This category focuses on your capacity to manage social interactions and direct relationships. It doesn't entail dominating others but knowing how to work with others to achieve your goals. This could entail presenting your ideas to coworkers, leading a team, or resolving a personal disagreement.
Motivation: Strong motivators include external forces like money, status, or suffering. Internal motivation, however, plays a significant role in Goleman's concept. By doing so, you demonstrate your ability to control your cause and initiate or continue initiatives of your own volition rather than in response to external demands.
Empathy: It's equally critical to be sensitive to others' feelings. This may entail learning to identify different emotional states in individuals — for example, can you tell the difference between someone at ease and someone anxious? — but it also requires comprehension of how other people may react to their current situation. Empathy is one of the essential traits in business and business leadership.
A thought leader in this space, Michael Ventura has built a career advising organizations on the importance of emotional intelligence in the workplace. In his book, Applied Empathy, Ventura highlights the value of empathy in business and provides strategies for developing and applying this skill set. With two decades of experience as a leader, facilitator, and educator, Ventura's work has made impact in with prestigious institutions such as Princeton University and the United Nations as well as corporate clients such as Google and Nike.
Through his work, Ventura advises leaders to focus on the development of EQ in order to help individuals improve their communication, collaboration, and leadership skills, ultimately leading to greater success in the workplace. Experts like Ventura continue to support the growing body of research on the value of EQ in business, and the evidence that organizations who invest in the EQ of their teams help to create a more empathetic and successful professional environment.
And it's worth noting that EQ isn't just important for individual success in the workplace, but also for overall organizational success. A study by the Center for Creative Leadership found that EQ was a better predictor of success than IQ or technical skills in the workplace, and that teams with higher levels of EQ tend to be more effective and productive (Boyatzis, Goleman, & Rhee, 1999). By cultivating a culture of empathy and emotional intelligence, organizations can improve their overall performance and create a more positive work environment for their employees.
In conclusion, emotional intelligence is a crucial component of success in the workplace, and individuals and organizations alike should prioritize the development of these skills. The ones that do not only develop a leading edge in their category, but also become a meaningful place to work for their teams. And in today's rapidly changing talent landscape, the retention of highly capable, emotionally intelligent leaders is one of the greatest keys to unlocking success.
References:
Boyatzis, R. E., Goleman, D., & Rhee, K. S. (1999). Clustering competence in emotional intelligence: Insights from the emotional competence inventory (ECI). In R. Bar-On & J. D. A. Parker (Eds.), Handbook of emotional intelligence (pp. 343-362). Jossey-Bass.
Bradberry, T., & Greaves, J. (2009). Emotional intelligence 2.0. TalentSmart.
Chamorro-Premuzic, T., & Sanger, M. N. (2016). Does employee happiness matter? Journal of Organizational Effectiveness: People and Performance, 3(2), 168-191.