Bestselling and Award Winning Author Lee Mathew Goldberg Discusses His Latest Work, The Ancestor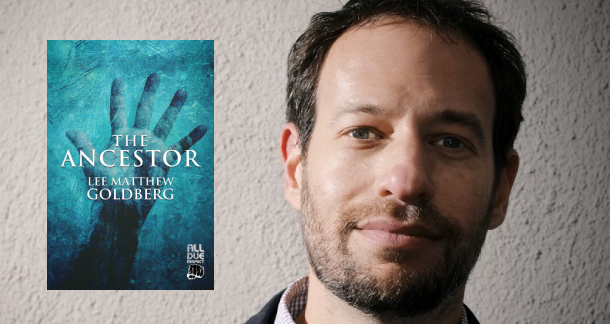 Lee Matthew Goldberg is the author of THE ANCESTOR, THE DESIRE CARD, SLOW DOWN and THE MENTOR from St. Martin's Press. He has been published in multiple languages and nominated for the 2018 Prix du Polar. ORANGE CITY, his first sci-fi novel, is forthcoming in 2021. His pilots and screenplays have been finalists in Script Pipeline, Book Pipeline, Stage 32, We Screenplay, the New York Screenplay, Screencraft, and the Hollywood Screenplay contests. Lee's Latest book THE ANCESTOR is a work of pure mastery, from start to finish the story captivates as much as it enthralls the mind and senses. We had a chace to catch up with Lee for an exclusive interview. This is what he shared up with us.
Talk to us about The Ancestor and how the historical aspect of the book linked together to formulate the plot and storyline in the book? 
The Ancestor is about a man who wakes up in the Alaskan wilderness with amnesia and believes he was a prospector from the Gold Rush in the 1890s. About a third of the book takes place in the 1890s as he remembers what led him to be frozen, so the novel is really a mix of historical and a present era. As he recalls more parts of the era, who he was become revealed as well that affects him in the present since he did many bad things back then in pursuit of gold. 
Within every good story comes a lot of research, in The Ancestor the story takes place in Alaska, how did you come about using Alaska as the place in which the story would take place and was it difficult to come envision the characters walking through the Alaskan forefront? 
Yeah, there was a lot of research for this one. I read a ton of books that took place in Alaska and during the Gold Rush there like Klondike by Pierre Berton and the Floor of Heaven by Howard Blum. Since the book takes place in a made-up town, I didn't want to visit Alaska and have it color my imagination too much. It was also written during a very cold and frozen winter in New York City, so it wasn't too hard to imagine the cold and snow.  
All of your books can be paved for the movies, The Ancestor is no exception, if you can pick any Hollywood actor to play the role of the lead character Wyatt, who would it be and why?  
100 percent Jake Gyllenhaal. So if you reading this Jake Gyllenhaal give me a call! Not only is he a great actor but he takes chances with his roles going back all the way to Donnie Darko. This would be. dual role, since he would also play Wyatt's supposed descendant Travis. It's definitely a meaty roll he can dig his acting teeth into!
You have been writing for many years, is there a common theme in your style of writing and if so how could a new writer adapt that theme to develop their own style of writing? 
My books have a lot of thriller elements to them and tend to deal with obsessions. My debut is about a man trying to break into Hollywood who does some terrible things. My next book the Mentor deals with obsessive writers and The Ancestor is about a man obsessed with learning who he was and a new family who reminds him of his own. I say you should always write what interests you rather than what you think a reader may like. A style of writing tends to develop naturally.
Now that The Ancestor is behind you I am sure your fans want to know, what's next? Do you have any projects in the works and have you given any thought of writing your next book outside NYC?
Yes, I have a YA series coming up in 2021 about a girl in the 1990s grunge scene who runs away from home to become a singer. The starts in LA up to Seattle so there's no NYC in that one!
Vanessa Donnelly Embarks On A New Path As A Publicist In Los Angeles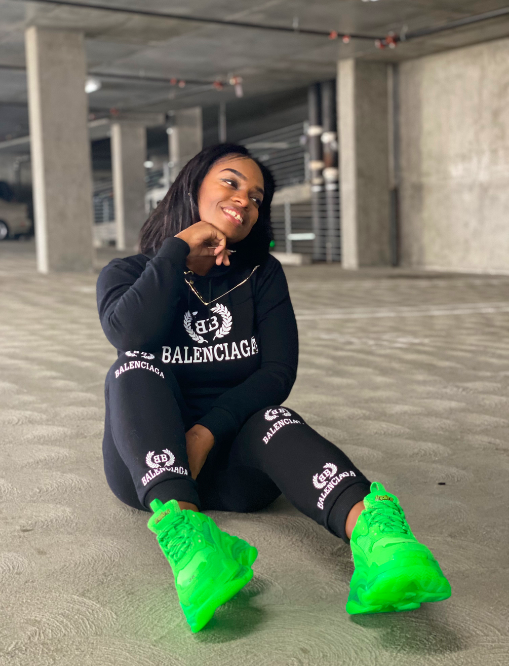 Sometimes in your life you want to change up your career and pursue a new calling. Vanessa Donnelly is a perfect example for those who would like to do just that. It all started in Minnesota where she began her journey as a fashion designer.
In just a span of seven years, she managed to spread her name and designs all over Minnesota and even LA, winning multiple awards and participating in many fashion shows. She was even able to start her own brand known as Xenobian Moxis.
Coming into 2018, it was time for Vanessa, her husband, and two children, to try a new adventure and move to Los Angeles, CA. She decided to explore more options for career choice as well. She pursued being a publicist and began teaching herself how to succeed. With a lot of hard work, dedication, and patience she found a living in this career also. In the next five years, Vanessa plans on opening her own public relations company along with adding to her Xenobian Moxis brand line.
In a recent interview Vanessa said, "Some of the challenges I faced along the way was judgement from others before they got to know me". She continued, "Some advice I would give to younger entrepreneurs is to take that leap of faith and don't allow anyone to talk you out of it".
Keep up with Vanessa on Instagram here: https://instagram.com/thaladyrift