Big Tech Discoveries of 2019: Black Hole, Gaming Headset Evolution, and More
How fast are science and technology developing right now? 2019 has just reached its first half, and significant advancements in these areas have been presented to us without any signs of being stopped. Let's review what those significant developments are, and how the future can be structured within these signs of progress made in the first part of 2019.
The first image of a black hole
This image is likely to be the most crucial discovery of 2019 for astrophysics globally. Since Mr Steven Hawking theoretically proved the existence of black holes, scientists have been devoting themselves to explaining and researching this universe magnificence. Some sceptics believed the black hole was just a lie, until now.
The image of this supermassive was captured by the telescope network called Event Horizon Telescope. The black hold lies in a galaxy call M87 that is 54 million lightyears away from the Earth, and it is about 6.5 billion times the mass of the sun.
The milestone opens up an entirely new era for astrophysics and physics, such as the further exploration of general relativity and quantum mechanics. More observations are set to be conducted with increasing numbers of observatories joining the network. This huge step in astronomy is also expected to start a major progression in human and societal development.
SOMiC offers new gaming headset that may disrupt traditional markets
Discussing the discovery of an astronomic object may be reaching too far for most of us, let's take a look at other new products that are closer to our life instead.
The gaming headsets market competition has been fierce enough in recent years due to the massive development of 3A gaming titles. The demand for such a product has also been increased as a complementary accessory in the gaming industry. Recently one Chinese company called SOMiC showed its potential in disrupting the traditional headphone market.
SOMiC's newly introduced G951s contains an industry leading built-in speaker with virtual surround sound systems, paring with a quality detachable mic and universal compatible wire design. The specifications are comparable to traditional brands like Razer and Logitech, priced at only a portion of its competitors' product that hit the current market hard.
By taking advantage of the further increased sales in games and its superb affordability and comfortability, it will be interesting to see how this new contender will progress to compete with other market leaders.
Huawei and Samsung began a war in the new mobile phone era
Every few years we see an evolution in mobile phones, from the applications of touch screens to infinity screens. This year we are going to see a foldable screen phone.
Earlier this year, Huawei and Samsung introduced their newly developed phones with foldable screens. When the rest of the competition was still introducing more bezel-less screens, these two industry super forces already took their steps ahead and entered the new mobile device era.
The future of foldable screens seems quite promising, where the forms of monitor, tablet and laptops can all be altered and innovated with this technology. Although mass production is not yet achievable, we can expect to see multiple new inventions based on a foldable screen shortly.
Multiple companies started their global 5G infrastructure development
Another crucial development in the mobile device field is the 5G network. It is the next generation standard for wireless communication, which offers vastly increased capacity, faster speed, and lower latency.
Again, Huawei took strong actions regardless of the obstruction from the U.S. They sent out 5G network special teams to their partnered countries, started building up the infrastructure and preparing for launching the network later this year. Though LTE remains the most significant part of the global wireless network, 5G is ready to take over the market like what 4G did just a decade ago.
Duelling AI could become the future
AI is approaching our lives much faster than we expected. Alpha Go has been defeating humans in Chinese Chess and showed its learning ability is beyond our imagination. One seems to be powerful already, but what about two AI competing with each other? That can potentially boost the learning progress to an entirely new level.
Duelling AI can be firstly aimed at creating an ultra-realist image and sound that previous computers can never achieve and 'sense' whether it is true. The identification of images can help prevent digital fakery. Projects and firms such as Google Brain, DeepMind and Nvidia are critical players in pushing duelling AI to perform in other matters.
Artificial Intelligence has been playing a vital role in science since the last decade, and it has always been one of the hottest topics both positively and negatively. Keep an eye on this subject, and I am sure we will be seeing more surprises regarding AI.
Many more to expect
In addition to those 5 big releases and discoveries in the science and the technology fields happened in the first quarter of 2019, other huge developments also deserve more attention, such as the Boston Dynamic's first running robot and the 3D metal printer.
There are infinite ideas and possibilities for constructing humans' future. We should be excited to see how these inventions can progress further and positively impact our future.
More People are now Getting Curious on How to Retain Followers on TikTok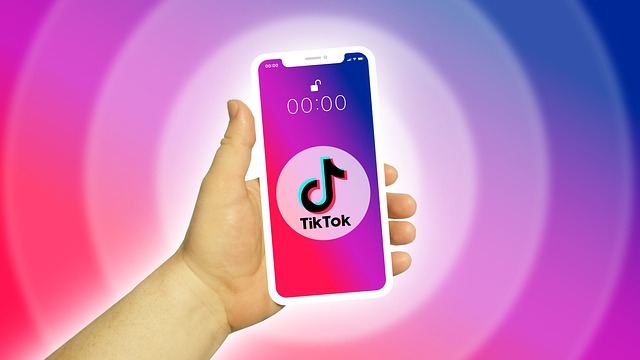 As we know, you can grow the Tik Tok followers with good growth strategies and TikTok likes and followers. But retaining these followers on your profile is a real task.
Retaining followers on TikTok is a more complicated process than other social networks, mainly because it is mainly based on the discovery section of "for you."
"So, you're telling me that followers are of no use?"
NO, and that's the beauty of it; even on TikTok, you can retain followers.
But you have to get busy and spend time building your followers.
We often see creators who are not interested in the least in what happens in the comments of their videos; this is very wrong. Definitely answering thousands of comments can be difficult, but at least some of them must be done. 
A simple "thank you" or brief advice to those who ask questions even in private, we just can't write it down. Although we receive dozens of messages every day, we don't have any messages that don't have a reply.
This is not to praise the work we do, but to encourage you to do the same.
Another key thing to retain followers on TikTok is to publish constantly. Publishing videos every day is essential to be always present in the feed of users who follow us, both in the section followed, and possibly in the section for you. In addition to responding to users, another key thing to retain followers on TikTok is to find a few hours every week to do live.
Live on TikTok
The TikTok is a fantastic tool to get in touch with people that follow you. The Live of TikTok is a great tool to retain your followers. In order to do the live, you need to have 1000 followers, if you are wondering why I give you the answer immediately.
If you don't have a user base to show your Live on TikTok, nobody will watch them, and it would be useless to be able to do them, also because you would have no followers to retain. Consequently, TikTok has decided to impose this barrier on an entry for live shows, which is not very limiting; with the right contents, it won't take you too long to exceed 1000 followers.
The loyalty of TikTok users
In summary, the steps to retain followers on TikTok are these:
Reply to comments

Go Live

Reply to private messages

Publish every day
If you respect these points, you will see that your followers will always be loyal to you. And in this way, you will have obtained the result to which all the creators on TikTok should aspire i.e., retain the followers.
That said, you now know all the ways to start building relationships with your followers on TikTok. The last tip we can give you is to enter the first community for those who want to learn how to use TikTok strategically by accessing the private Facebook group.