Brazilian dirt piles as massive as Great Britain resulted from termite tunnels: proves latest study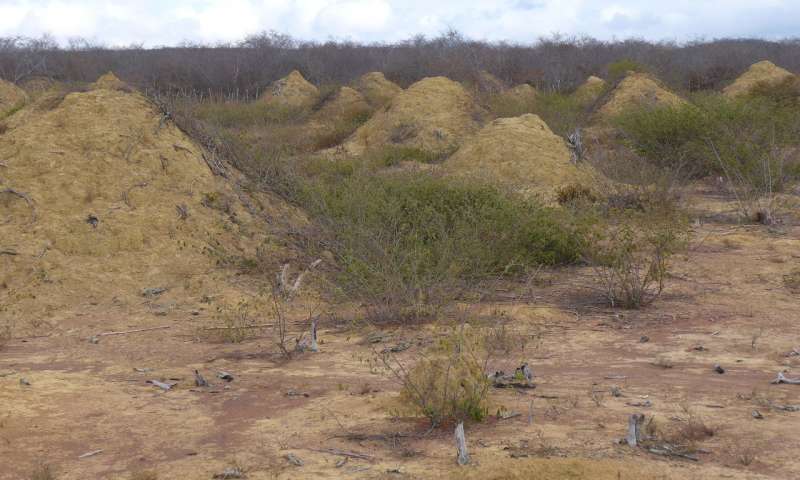 Right when the pyramids in Egypt were being constructed, there was another massive project underway but in a whole other section of the globe. Just like pyramids, this project resulted in a site that is currently visible from outer space.
However, this particular project in Brazil had no help from pulleys, ramps, or for that matter any manpower. This complex structure formed with 200 million massive mounds made up dirt covers about the size capable of covering Great Britain. But the weird revelation about this structure is the fact that it was created by an insect species. Yes, it was the termites that were responsible for this unique creation.
These mounds shaped in the form of cones reach a height of 10 feet going to a width of 30 feet. Each of these mounds is spaced at a distance of 60 feet from each other. Scientists dated the oldest of these mounds to be 3,820 years old. This makes them just about the same age as the termite mounds discovered in Africa.
An artwork by the species named Syntermes dirus, these mounds resulted by an excavation to create tunnels under the ground that helped the termites reach their meals comprised of the dead leaves that fell to the forest floor once every year.
Innovative Carboys are the new Essential Laboratory Equipment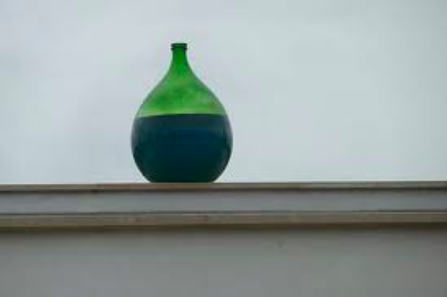 In laboratories, we often find the laboratory desk cluttered with flasks, beakers, Petri dishes, test tubes, charts, scientific instruments, sinks/washing stations, and other laboratory equipment.
Among them, Carboys are the most underrated yet the most essential part of the laboratory. Carboys are the quintessential storage containers that can store any type of liquid. Mostly they are used when you need to transport liquid chemicals.
There are two types of Carboys based on their functionalities. Plastic carboys are containers that are used to store liquids that are supposed to be transported. These Carboys are made from PETG (polyethylene terephthalate, glycol-modified).
Plastic carboys are generally lightweight, which makes them the best choice for transportation. They are also modular, which means you can quickly drill a hole, add spigots, or any other functionality without compromising the integrity of the material or containment. However, they aren't suitable when the liquid is reactive.
Consumption liquids like beer and wine aren't packed in plastic carboys because it may affect the taste. Sometimes the liquids may also leave a stain on the plastic lining, leaving odors or stains challenging to remove.
But when it comes to sensitive liquids, glass Carboys are the best choice. These containers are suitable for long term storage of liquids and in cases when minimum transportation is required.
Glass carboys make sure oxygen or no other form of gas penetrates and compromises with the liquid. However, glass Carboys are prone to breakage and can shatter under the massive impact. That's why it must be handled with care.
Nowadays, many Carboy manufacturing companies are focusing on the design of Carboys that will grant greater functionality and ease-of-use to researchers across the globe.