Brazilian dirt piles as massive as Great Britain resulted from termite tunnels: proves latest study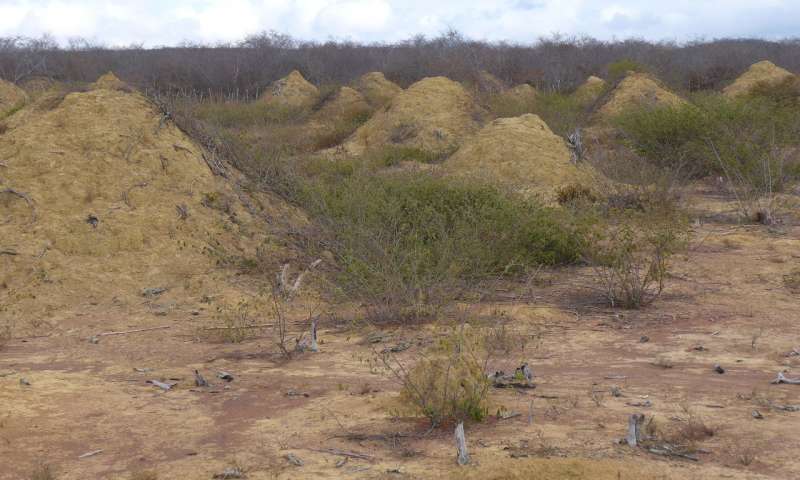 Right when the pyramids in Egypt were being constructed, there was another massive project underway but in a whole other section of the globe. Just like pyramids, this project resulted in a site that is currently visible from outer space.
However, this particular project in Brazil had no help from pulleys, ramps, or for that matter any manpower. This complex structure formed with 200 million massive mounds made up dirt covers about the size capable of covering Great Britain. But the weird revelation about this structure is the fact that it was created by an insect species. Yes, it was the termites that were responsible for this unique creation.
These mounds shaped in the form of cones reach a height of 10 feet going to a width of 30 feet. Each of these mounds is spaced at a distance of 60 feet from each other. Scientists dated the oldest of these mounds to be 3,820 years old. This makes them just about the same age as the termite mounds discovered in Africa.
An artwork by the species named Syntermes dirus, these mounds resulted by an excavation to create tunnels under the ground that helped the termites reach their meals comprised of the dead leaves that fell to the forest floor once every year.
Mars could be 'Terraformed' by Using Tiles, Scientist Says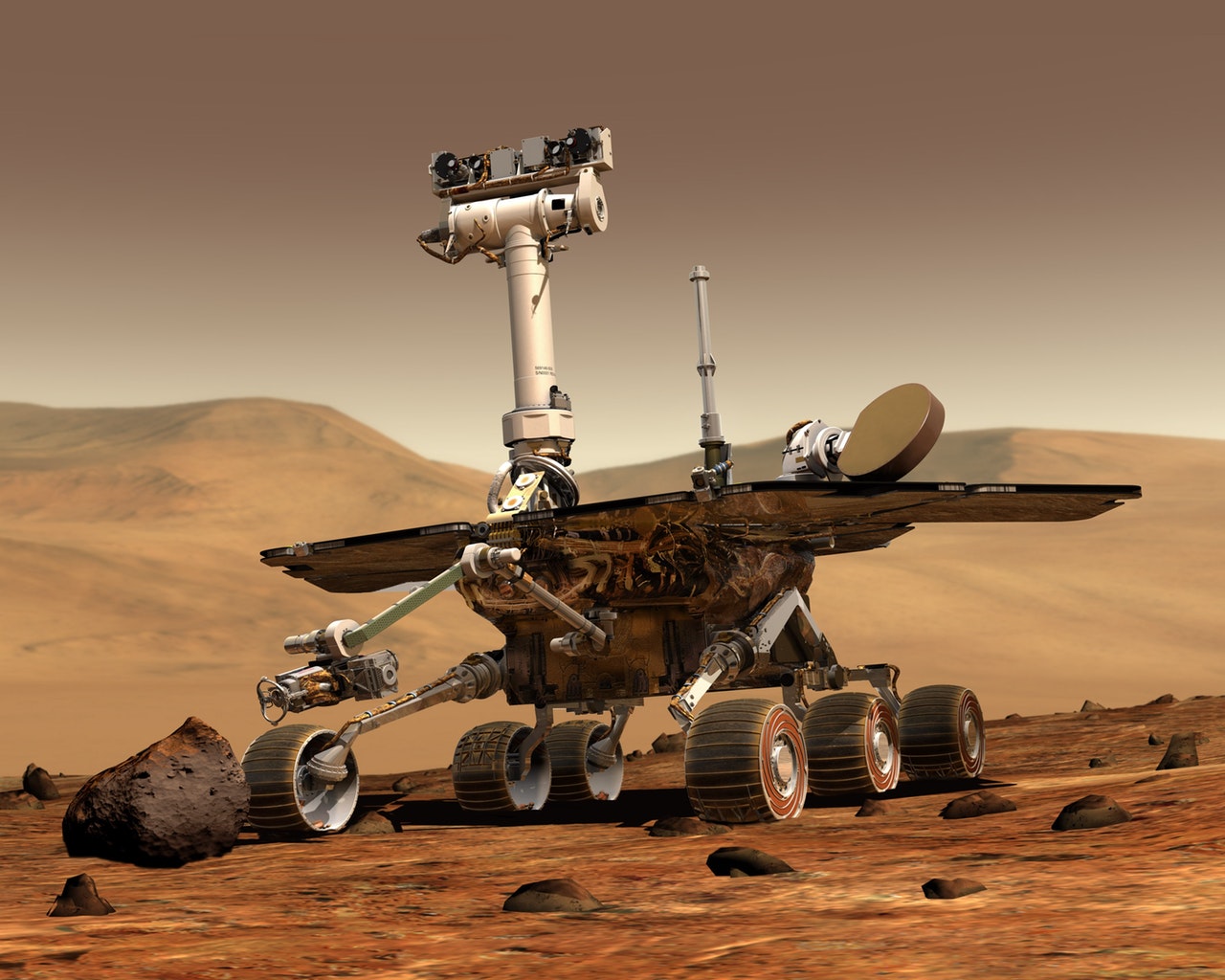 You must have seen science-fiction movies where humans terraform other planets by using high technology to change planets into a place where humans can live. Now, in reality, it might be possible to terraform Mars after taking a step to step approach, according to American and British scientists. They believe that using the island of tiles on Mars could create a habitable environment there, and this can be possible in the next few decades.
Scientist could create tiny islands on Mars, which are covered with the lightest material available on Earth. Silica aerogel is a fluffy white powder material that can be used to make an inch thick layer of tiles. Silica aerogel tiles can insulate the surface and create some habitation domes with drinking water. The tiles would be installed in ice-rich temperate regions of the planet to make Mars more realistic for humans.
This grand plan of terraforming Mars is proposed by a joint US and British team and could be executed in the next few decades. It has been tested in lab experiments that 2 cm to 3 cm thick shield of silica aerogel can transmit enough visible light to start a photosynthetic life. On the same time, it also blocks hazardous UV radiation and raises temperature underneath. Some of the Spanish tiles are also layered with silica aerogel to make them ready to install at UV radiation affected areas.
Robin Wordsworth, an engineer at Harvard University in the US, said, "This regional approach to making Mars habitable is much more achievable than global atmospheric modification, unlike the previous ideas to make Mars habitable, this is something that can be developed and tested systematically with materials and technology we already have."