Choosing the Healthier Path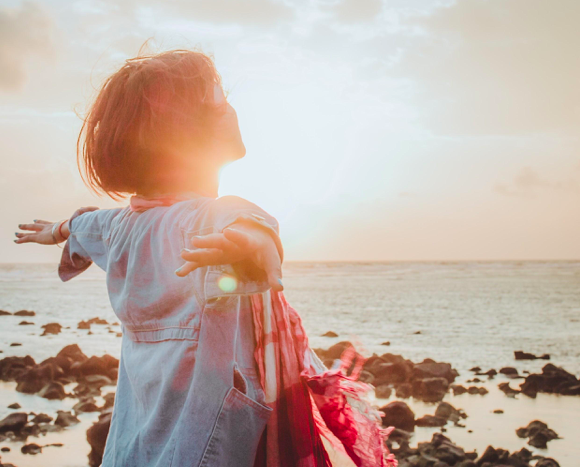 Deciding to choose activities and products that are good for your body and mind is the first step to a healthier path. With so many advice and diet books on the internet, what are the most effective ways to have a healthy mind and body? BidiTM Stick is a premium and innovative vape pen created to seamlessly ease the transition of adult smokers to a healthier alternative. It is produced by BidiTM Vapor, with its consumers' health in mind.
There are many ways to massively change and improve towards a healthier path. However, it does not only limit to hours of gym workouts and eating only salad leaves. It's about starting small and simple changes in your day-to-day living. "The trick to making your lifestyle healthier is to make small healthy changes every day. Some of the examples are taking the stairs instead of the lifts, increasing your fruit by one, drinking one extra glass of water, or quitting smoking," says Dr. Craig Nossel, head of Wellness at Discovery Vitality.1
While there are many similar ways to live a healthy lifestyle, it looks different for everyone, and it means something different from one person to another. No matter what you choose to do, living a healthy lifestyle is a crucial part of disease prevention, wellness, and sustainability.
Here are some simple ways to start your journey to a healthier path.
Drink More Water. With busy schedules and daily tasks, we often forget this one simple task. Did you know that water makes up 60% of our bodies?2 It is essential to remove waste, carry out body functions, and distribute nutrients around our body. Since we lose water every day by urine, bowel movements, sweating, and breathing, we need to replenish our intake of water.
To remind yourself to drink water, you can place a full water bottle by your bedside or computer table. Stay hydrated and full of energy by drinking about 8-10 glasses of water a day.
Eat More Fruits and Vegetables. A quick search on the internet about eating healthier can lead to an array of various diets and theories. This load of information can be quite confusing and overwhelming for someone who has just started on a healthier journey. Vegetables are a source of many nutrients and minerals such as folate, vitamin K, vitamin A, manganese, and potassium. It also has dietary fiber, which is essential for good intestinal health.
Fruits are full of vitamins and minerals.3 Do you know that oranges have more health benefits than vitamin C pills? As often as you can, consume your vitamins and minerals from your diet rather than through tablets. Every morning, eat a variety of fruits to energize your body for the day.
Get a Good Night's Sleep. Lack of sleep can lead to a variety of health issues, including diabetes, obesity, and even heart disease.4 Continued lack of sleep also weakens your immune system and makes you less likely to avoid colds and flu. Well-rested people handle stress better and have better control of their appetites.
Avoid caffeine and other stimulants close to bedtime. Alcohol can also disrupt your sleep. One of the things you can do to sleep better is to exercise. As little as 10 minutes of aerobic exercises, such as walking or cycling, significantly improve your sleep quality.5
Move Your Body. Movement is key to a healthy life. At our desks, in front of the TV, in a meeting – we spend most of our time sitting. Research has shown that exercise regularly provides significant benefits to our health, including an increase in lifespan, reduced risk of cancer, higher bone density, and weight loss.
Exercise can be daunting at first, so start by changing some of your daily routines. Choose walking instead of driving or taking transportation. You can also opt to take the stairs instead of the elevator. Try new and fun activities that require you to move your body. When you like the physical activity that you choose for yourself, you're more likely to enjoy and naturally continue to do it. Exercise is about being safe, keeping healthy, and having fun all at the same time.
Calm Your Mind. A calm mind leads to a healthy body. Meditation calms your mind and soothes your spirit. 6 Contemplation is right for your soul, helps you cope with the demands of daily life, and may even help lower your blood pressure.
Swap to Healthier Alternatives. Starting on a healthier path is not easy. There are things that we cannot let go as quickly as the other things. What you can do is swap these things with healthier alternatives. Choose products that can help you transition to a healthier life.
One of the examples is smoking cigarettes. Smoking dramatically increases the risk of lung cancer, kidney cancer, esophageal cancer, and heart problems.
BidiTM Stick is a premium and innovative vape pen created to ease the transition of adult smokers to vaping through its premium 6% nicotine volume and variety of flavors. Its fully-charged battery with 280 mAh and 1.41ml of premium nicotine oil is equivalent to 500 puffs or 50 cigarettes per stick.
Adding to the seamless and satisfying experience it offers, the BidiTM Stick also gives importance to its effect on the environment. It believes in eco-conscious vaping by their "Save your Bidi. Save our Planet" platform. By recycling their 10 used BidiTM Sticks, the vape users get a new one in exchange.
With the help of BidiTM Stick, adult smokers can work towards cigarette smoking cessation.
What are #SecretVeneers by Sonrisa Italiana's Dr. Daniel Zabaleta? Your Key to a Naturally Perfect Smile!
Veneers can be a great way to treat various cosmetic concerns including discolored, chipped, broken, or misaligned teeth. They're often the best fix to achieve your "dream smile" since they practically guarantee perfect pearly whites. But you may have some concerns about the installation of veneers and their results, so we're here to introduce you to a world-renowned dentist's secret to achieving the best natural-looking smile on the market.
"Secret Veneers" are a newly-designed version of the traditional veneers as introduced by leading and award-winning Colombian dentist, Dr. Daniel Zabaleta. A veneer consists of a thin shell that is placed in front of a natural tooth to alter its appearance. Secret Veneers differ slightly from traditional ones in application technique as Dr. Zabaleta's are meticulously customized layer-by-layer, and they are made out of 100% dental porcelain. Each veneer is carefully made to fit the patient's tooth and colored to match the rest of the patient's smile (unless they request the pieces to be whiter in color). They can be made to alter a tooth's size, shape, and color. In several cases, veneers can also correct gaps, chips, and minor alignment issues.
Dr. Zabaleta's holistic approach aims to seek the best results for the patient in terms of a natural-looking smile. His dental office in Barranquilla, "Sonrisa Italiana", prides itself on making sure the result is always your ideal smile, and not thick, bulky, or "fake" looking teeth. Dr. Daniel Zabaleta holds a DDS from the Fundación Universitaria San Martin and has over 17 years of experience in dentistry. He has obtained over sixty internationally-recognized post-graduate degrees and certificates and has won over four top-merited international awards. His newly designed version of the veneer has been performed over 50,000 times and has a 99% patient satisfaction rate.
Many potential candidates for the procedure share concerns that the veneers may damage their natural teeth or are fearful that the procedure requires their teeth to be shaved down, but Dr. Zabaleta tells us that neither is true, and the procedure is, in fact, nearly painless.
Assuming a patient's teeth are properly cared for, the veneers can usually last a minimum of 25-30 years. In most cases, however, the installation can last up to a lifetime. Proper maintenance for veneers is just like proper maintenance for natural teeth, which includes routine visits to the dentist's office every 4-6 months, bi-annual cleanings, and of course, daily dental care such as toothbrushing and flossing.
Costs for the cosmetic procedure tend to cost an average of $40,000 in the United States with a leading dentist, but in Dr. Zabaleta's home office in Colombia, it'll cost you nearly a quarter of that. Their Secret Veneers start anywhere from $6,500 and can vary depending on each patient's case.
For more information on Dr. Daniel Zabaleta's work, testimonies on his Secret Veneers, and answers to more frequently asked questions, visit www.sonrisaitaliana.com or follow him on Instagram at @sonrisaitaliana.