Common Liability Issues in Bicycle Accident Laws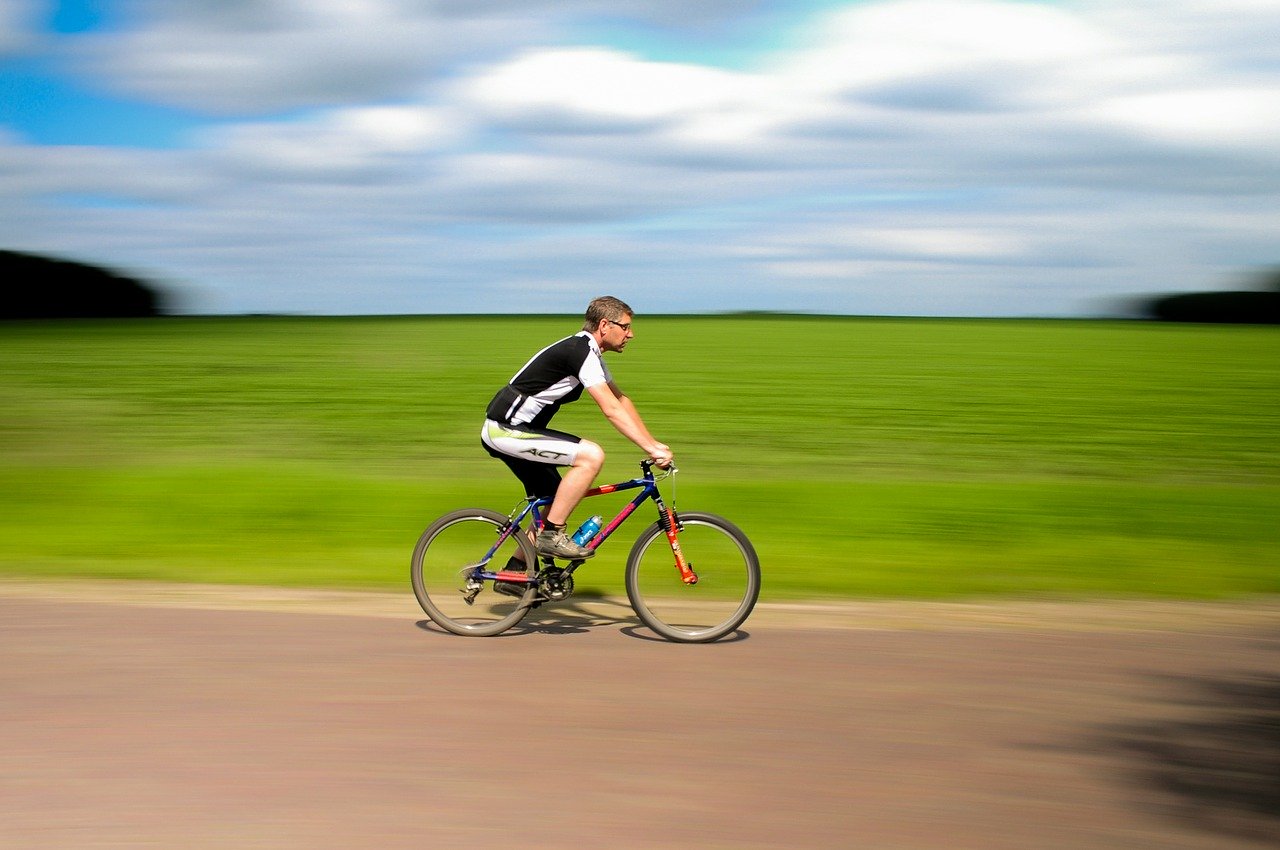 Cyclists and motorists alike should be knowledgeable about the different laws that are in effect the moment they use public roads. This can help improve the safety for both road users. Here's what you need to know about the different liability issues that may arise in a bicycle accident lawsuit.
The Basics of Bicycle Accident Liability
The law requires both automobile drivers and bicycle riders to observe the different rules and laws of the road. These include obeying traffic laws. These laws also require road-users to exercise due care and diligence to ensure their safety and the safety of other road users.
Bicycle accidents are often the result of negligence. Negligence occurs when road users fail to observe the different rules of the road. It can be due to negligence on the part of the automobile driver or on the part of the cyclist.
Each state has its own bicycle accident law. These laws define what will constitute a bike accident lawsuit, including the liabilities that are inherent in such accidents.
Common Liability Issues
There are several rules that can apply to bicycle accident lawsuits. These can include "side of the road" rules, bike lanes, motor vehicle passing rules, and right of way in making a right turn.
Side-of-the-Road Laws
These are rules that require cyclists to use only the far right side or the outermost lane of the road. This is the case for cyclists who are not moving as fast as other vehicles. Cyclists are also expected to use the far left side of the road on one-way streets. 
Unfortunately, this doesn't prevent accidents from happening. Cyclists can still hit the opening door of a car parked on the side of the road. Cyclists are also at risk getting brushed or sideswiped by a passing truck or car. They can also get struck by an automobile that is turning right.
Bike Lanes
There are cities that have dedicated bike lanes. Cyclists should always use this special lane.
In case there are no bike lanes, cyclists have as much right to use the main road. However, he should always use the middle lane and move as fast as the other vehicles. Cyclists can also leave the far right lane if they need to turn left. They can also use other lanes if the outermost lane is too narrow or if they need to avoid road hazards like debris.
Bicycle laws also require cyclists to ride close to vehicles that are parked on the side of the road. This only holds true if there are other motor vehicles using the other lanes of the road. In such cases, there is no need to ride close to stationary vehicles.
Passing Rules
This is a rule that governs the conduct of drivers who share the road with cyclists. Automobiles should observe a safe distance whenever passing a cyclist. The minimum safe distance is three feet. This can be quite a concern when the vehicle passing is a large one, like a bus, truck, or a large SUV.
Motorists should also pass cyclists only when it is safe to do so. This is especially true for instances when the cyclist is moving in the middle lane and at the same speed as other vehicles. Vehicles approaching a cyclist from behind should slow down and match the speed of the cyclist. Only when it is safe to overtake should the motorist pass the cyclist.
Right-of-Way
Bicycle accidents that involve a right-turning vehicle are very common. It does not matter whether the cyclist is in the bike lane or in a traffic lane. The turning vehicle will almost always hit a cyclist to its right. Motorists can turn without warning, too. They might not see the cyclist on the side of the road.
A right-turning vehicle has the right-of-way in most situations. However, when applied to a bicycle accident, the liability always falls on the shoulder of the motorist. One has to keep in mind that turning should be done only when it is safe.
There are many instances when an insurance adjuster will undermine the credibility of your bicycle accident lawsuit. It is always best to seek the assistance of a bicycle accident attorney. AronbergLaw.com is the best resource in Florida to help determine the correct liability and represent you in your lawsuit.
Samuel Leeds Buys Shares In Property Tribes; Says He Wants To Make It Better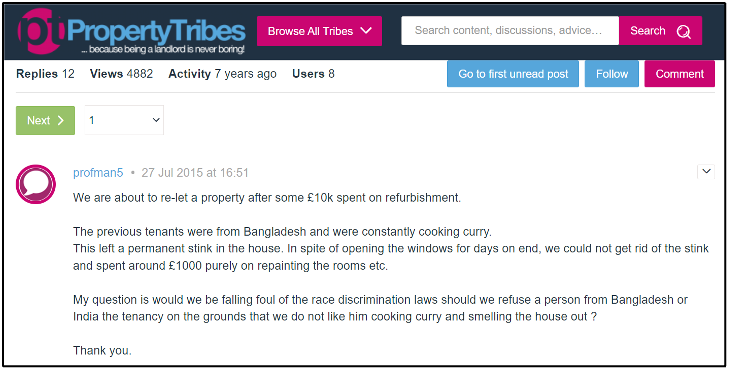 People in UK property circles may be familiar with the very public dispute between former MTV presenter, property investor, and community manager of the company Property Tribes, Vanessa Warwick, & property investment trainer and owner of the company 'Property Investors', Samuel Leeds; as Leeds has accused Warwick of assisting with racism and discrimination against ethnic minority tenants. In recent news, Samuel Leeds was reported to have bought a 35% share of the company Property Tribes, making him officially now a person of significant control at Property Tribes.
Warwick established Property Tribes to accumulate wisdom from various property owners and landlords to create a place of guidance for people in the industry to do business better. According to the company,
"We wanted to create a free use, safe, and agenda-free place for landlords to get information from a "hive mind", not a singularity, so that they could learn and grow their property business."

However, in one of his recent videos, Samuel Leeds pointed out blatant support of racism in some of the advice coming from Warwick herself. As one of the landlords asks on the forum – if they would be implicated by the race discrimination laws in the UK for refusing tenancy to Bangladeshi families as the landlord is not fond of the smell of their staple food, curry; Vanessa Warwick herself is seen advising against mentioning the reason for said refusal, thus averting the legal repercussions altogether.
In the video, Leeds points out several more situations where Warwick has behaved in a racist manner. In fact, she has become a new advisor on the panel of the UK's Property Redress Scheme and has been under criticism in their forum as well for supporting discrimination against ethnic minorities.
Warwick also expressed strong disapproval of Leeds as a property trainer citing the reason that his students came from the "vulnerable" demographic. Leeds called out the racist mindset in this reasoning, as in reality, his students predominantly come from ethnic minorities and don't fall in the "vulnerable" category. He began drawing attention to the issue over his YouTube channel and his website, and ended up facing severe disparagement from Warwick and her followers. Leeds finally sued Warwick for defamation and she brought a counter lawsuit for six-figure damages.
In an attempt to put an end to the battle once and for all, Samuel Leeds reports to have bought a share, 35% to be exact, of the company, Property Tribes. Even though he is only a minority shareholder and will have limited control, Leeds believes he can make a difference in "cleaning up the company" and reduce racism in the forum.
He jokingly adds,
"Because they trolled me, I wanted to at least get paid… Like Michael Jackson did to Eminem."
Leeds pledges that any money he makes off this transaction will be donated to charitable organisations that tackle racism and online bullying. In addition, Leeds will donate an extra £50,000 to organisations that fight hatred in the UK. With this move, he is determined to take a strong stand against all discriminations in the property sector or any other industry.