Tips to Avoid Construction Site Accidents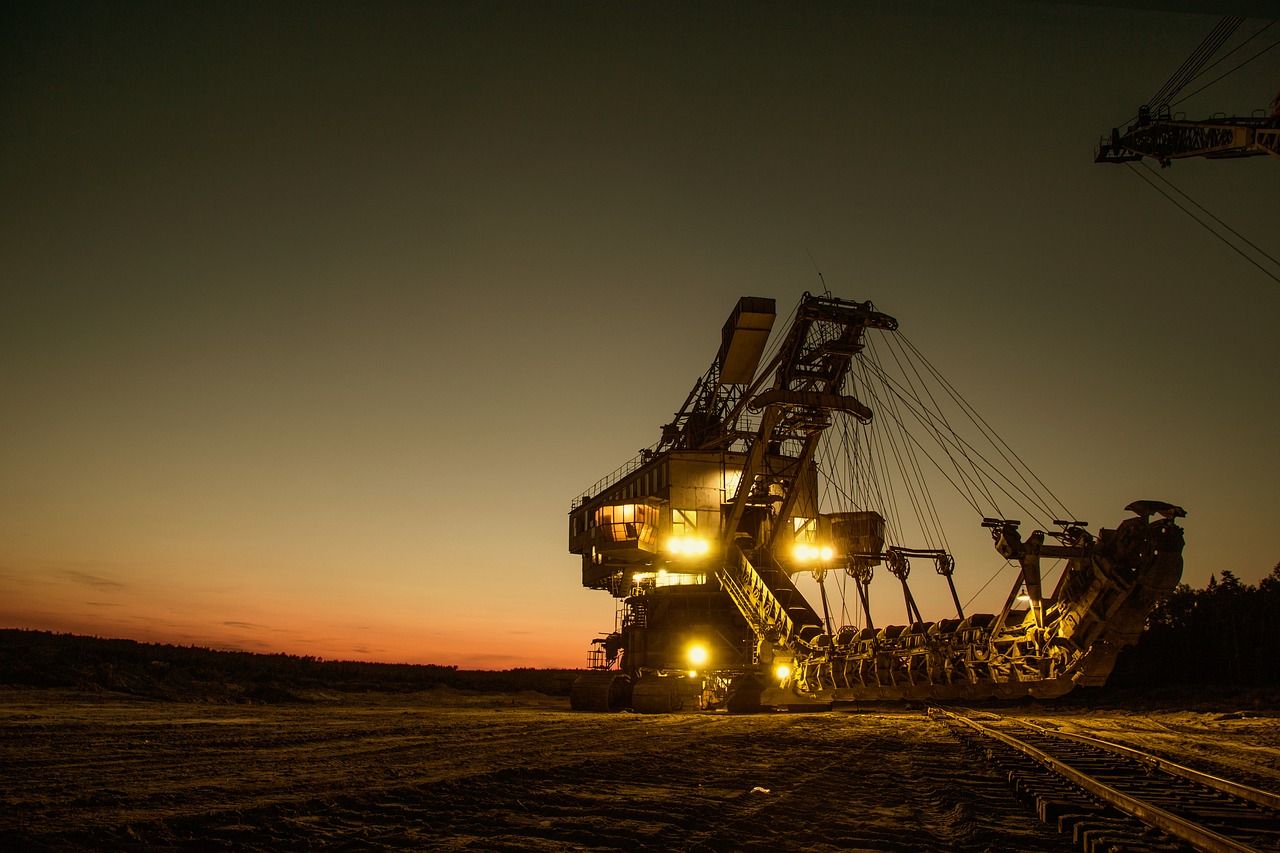 The goal of every workplace is to become a place free of danger for their employees, accidents in construction are harmful on all levels, obviously the human factor is the most important to care about. Safety at work is an important issue on the global agenda. Every year, World Day for Safety and Health at Work is celebrated in tribute to the victims of occupational accidents and diseases. The construction business is one of the most accident-prone out there and, therefore, they require some of the most prevention measurements.
Various studies on accidents in the construction sector indicate that 80% of accidents are caused by errors in organization, planning and control, and that the remaining 20% are due to errors in execution. There is no doubt that the construction sector is characterized by high rates of accidents at work.
If a worker is involved in an accident, it is essential to report it immediately to any direct supervisor regardless of the severity. Depending on the established contract by the company and the worker as well as how the situation happened, the worker should still apply for workers compensation, which will cover any medical expenses or monetary losses. If you have any questions regarding your rights and benefits contact the person in charge – usually a H.R. clerk who will give you all the details of what is covered by the insurance your company has. If you feel like your rights are being overlooked you can always file a claim for work injury on your own and get the proper legal help.
When working to improve safety on a construction site, the key is to detect the risk factor and distinguish measures to be taken into account for each one of them. It's the company's responsibility to inform workers about the existing risks at work and the control measures that should be followed, as well as to provide the necessary training for the performance of each task in order to avoid work related injuries. Programs such as the OSHA 10 training courses offered by 360 Training are an ideal way for employers to train workers to identify and address hazards before they can cause an injury. Below we tell you what these common risk factors are and mention different ways to prevent all types of accidents in construction.
Falls: Proper precautions are taken to avoid any possible fall, such as railings from 0.5 to 1 m high workers must wear a harness to protect themselves.
Electrical hazards: electrical short circuits and shocks are a common risk not only in large buildings but also a major cause of home accidents. For that we have differential circuit breakers, ground wire, thermal keys, double insulation cables. The laying of cables and boards must be adequate to the conditions.
Overexertion: Workers must be trained in how to lift and handle loads safely in order to prevent injuries from overexertion. In addition, the company must have the necessary mechanical equipment to facilitate the handling of loads.
Fires: Fires are also very common accidents so in case of one happening, enough fire extinguishers must be available to suit the types of the construction sites they are on, as well as have easy access. In this sense, it must be understood that a prior and detailed analysis of the conditions in which the work is carried out is key to prevention.
Objects falling: There has to be maximum load indications in machinery and braking and control systems must be placed correctly. It is also important to have periodic maintenance control, and clearing the areas where loads are moved through.
Cuts: Cuts and accidents with tools are very frequent. Therefore, the worker must always use the safety elements and the tools must be in correct conditions of use.
Poisoning: When using chemicals, it is necessary for workers to know their characteristics and risks beforehand. In addition, they must be stored safely, they must never be mixed and they must always be correctly identified in their original packaging.
Operator protection: The range of elements that protect workers in constructions are also key from preventing accidents. These include eye and face protection (goggles), foot protection (slip and heat-resistant soles), hand protection (specific gloves for each area), helmet and ear plugs or earmuffs that protect the ears in situations of excessive noise.
Some more tips to prevent general potential accidents are:
• Signpost that indicate the traffic routes of the vehicles. Mark on the ground the areas where the vehicles will pass and differentiate pedestrian paths, maintaining, if possible, a physical separation between the two of them. It is also important to indicate the prohibition of entrance for people that don't work in the site, showing corresponding signs.
• Provide the workplace with hygienic and rest facilities that cover the needs of all the people who work in it. Establish the proper emergency procedures by installing the necessary means against emergencies such as evacuation routes or first aid kits.
Samuel Leeds Buys Shares In Property Tribes; Says He Wants To Make It Better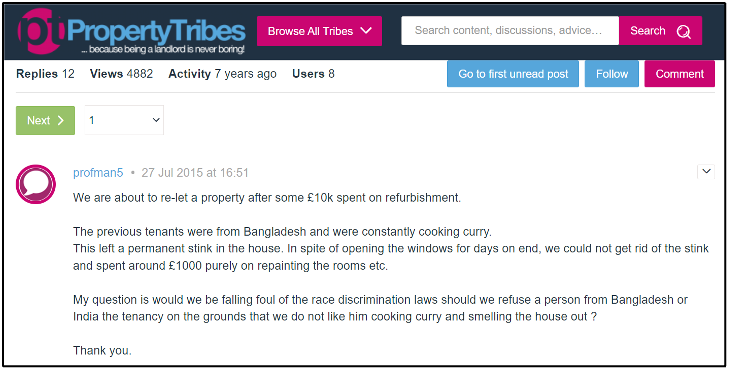 People in UK property circles may be familiar with the very public dispute between former MTV presenter, property investor, and community manager of the company Property Tribes, Vanessa Warwick, & property investment trainer and owner of the company 'Property Investors', Samuel Leeds; as Leeds has accused Warwick of assisting with racism and discrimination against ethnic minority tenants. In recent news, Samuel Leeds was reported to have bought a 35% share of the company Property Tribes, making him officially now a person of significant control at Property Tribes.
Warwick established Property Tribes to accumulate wisdom from various property owners and landlords to create a place of guidance for people in the industry to do business better. According to the company,
"We wanted to create a free use, safe, and agenda-free place for landlords to get information from a "hive mind", not a singularity, so that they could learn and grow their property business."

However, in one of his recent videos, Samuel Leeds pointed out blatant support of racism in some of the advice coming from Warwick herself. As one of the landlords asks on the forum – if they would be implicated by the race discrimination laws in the UK for refusing tenancy to Bangladeshi families as the landlord is not fond of the smell of their staple food, curry; Vanessa Warwick herself is seen advising against mentioning the reason for said refusal, thus averting the legal repercussions altogether.
In the video, Leeds points out several more situations where Warwick has behaved in a racist manner. In fact, she has become a new advisor on the panel of the UK's Property Redress Scheme and has been under criticism in their forum as well for supporting discrimination against ethnic minorities.
Warwick also expressed strong disapproval of Leeds as a property trainer citing the reason that his students came from the "vulnerable" demographic. Leeds called out the racist mindset in this reasoning, as in reality, his students predominantly come from ethnic minorities and don't fall in the "vulnerable" category. He began drawing attention to the issue over his YouTube channel and his website, and ended up facing severe disparagement from Warwick and her followers. Leeds finally sued Warwick for defamation and she brought a counter lawsuit for six-figure damages.
In an attempt to put an end to the battle once and for all, Samuel Leeds reports to have bought a share, 35% to be exact, of the company, Property Tribes. Even though he is only a minority shareholder and will have limited control, Leeds believes he can make a difference in "cleaning up the company" and reduce racism in the forum.
He jokingly adds,
"Because they trolled me, I wanted to at least get paid… Like Michael Jackson did to Eminem."
Leeds pledges that any money he makes off this transaction will be donated to charitable organisations that tackle racism and online bullying. In addition, Leeds will donate an extra £50,000 to organisations that fight hatred in the UK. With this move, he is determined to take a strong stand against all discriminations in the property sector or any other industry.