COVID-19: Luigi Wewege discusses risks to the Global Banking System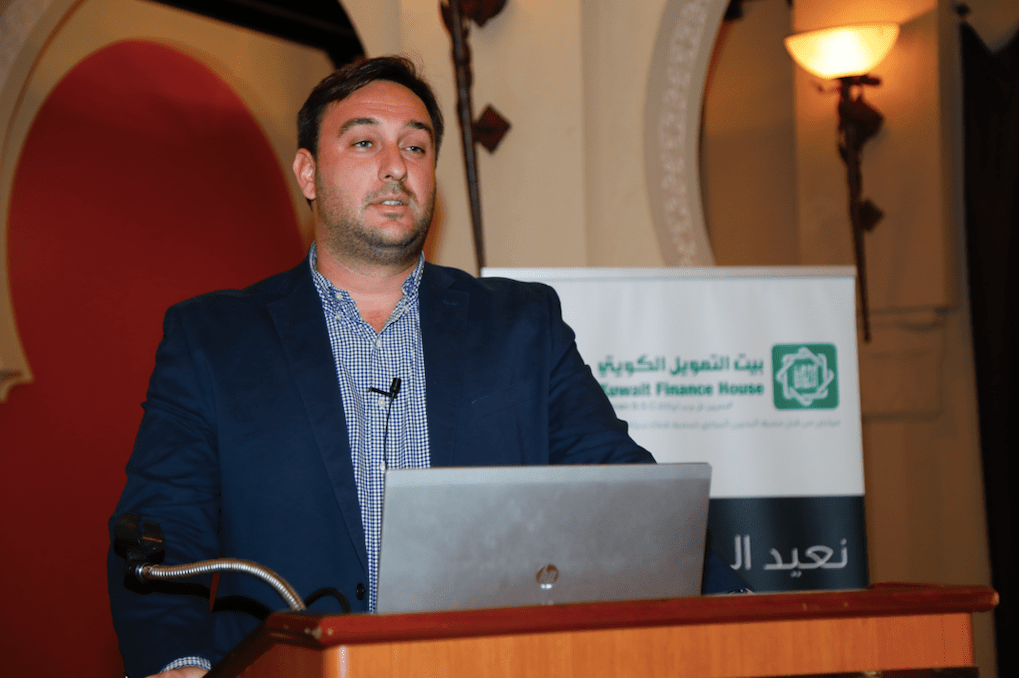 A well-known figure in private offshore banking shares his views with us on the potential impact of COVID-19 on the global banking system as well as current investor sentiment. Luigi Wewege, Senior Vice President and Head of Private Banking at Caye International Bank in Belize discussed the situation with reference to several scenarios that investors could and should anticipate.
Regarding liquidity and stress tests, Wewege says that "Overall, United States and European based banks have showed reasonable improvement since the last financial crisis around 2008 however Europeans in particular do remember what happened with bail-ins and bailouts so you do see a lot of investor concern with what the European Central Bank might do next."
When asked about some of the biggest concerns facing investors, Luigi noted that "There has been huge inflows of capital into the USA during the Trump administration. But now, people are a bit concerned about how far FEMA measures will go. People who have put large portfolios in either the USA or Europe are rethinking whether their safe-haven decision was the correct one. The Fitch Ratings agency already warned that the Italian banking system may struggle to cope with the fallout of the Coronavirus – and yes, it was not in a particularly good shape even prior to this. You also have countries like Greece that risks sliding straight back into a deep recession. So overall, investors do feel uneasy about the EU and US right now." He went on to explain the various indicators that were taken into consideration during February plus March 2020 and said "Bank shares in Europe and the United States saw a very sharp repricing and decline. Government bond yields are falling, with US corporate high yields shooting up. This all shows that investor confidence in the global financial system has been shaken."
Elaborating more on the scenario in Europe, Wewege believes "With such a substantial socio-economic shock unfolding in front of us, the brightest of financial analysts find it hard to see how Banks in the most affected European countries can maintain good assets and earnings. If repayment of loans ceases in the case of many European families – toxic assets becomes a big risk to them very quickly."
About IMF policies during these challenging times, Luigi says "In fairness, the International Monetary Fund acted quickly to help countries during the time of Ebola, but that was a much smaller issue than what we face today. We know that given the huge spike in uncertainty that some in the IMF are proposing that there is a consensus worldwide to have a common monetary policy – and that will hopefully prevent a scenario where some currencies end up being the losers in Black Swan events. Yet all these instruments have their limits and at some point, it will come right back to the question of liquidity. That's precisely why so many middle income to HNWI's have allocated a decent portion of their portfolios to offshore banks that do not face the same exposure and risk that European and USA based banks do."
Wewege went on to explain common risks that each individual country may face in the immediate future and aftermath of COVID-19: "A reduction in revenue and productivity may affect many countries – it is already doing so with disrupted supply chains and right now more borders are shutting. Then we have crippled public health systems in Europe who will need to consume a lot of public funds/stimulus in order to continue. Then off course there is one word that scares just about every European country and US state: Tourism. It is an important sector that is showing early signs of major strain that will likely continue for many more months. All these risks add up and will cause great strain on the global economy for the duration of 2020 and possibly even into 2021."
On the ongoing appeal for offshore banking, Luigi says "Investors from all over the world gained a lot of respect for jurisdictions, like ours in Belize, where our banks were largely untouched by the 2008 financial recession. And yes – they certainly remember what happened to some large banks in Europe and the USA at the time and thus feel the writing is on the wall, whether it is indeed the case or not. Although we cannot predict accurately what the state of the global banking system will hold especially in Western countries, we can see a clear shift towards diversification and the start of more deposit inflow at offshore financial institutions like ours in Belize."
Sound off:
Some may argue that the Dodd-Frank law that was passed in 2010 rendered the United States a less of a risk today than it was around 2008 and doomsayers who closely watch the Italian, French and Greek economies may have a point that the worst is still to come. Ultimately, these are very challenging times and to some extent, unchartered territory for the global financial system dealing with the Coronavirus pandemic.
This Canadian Entrepreneur Tells Us The Highs and Lows of Running A Successful Hemp Company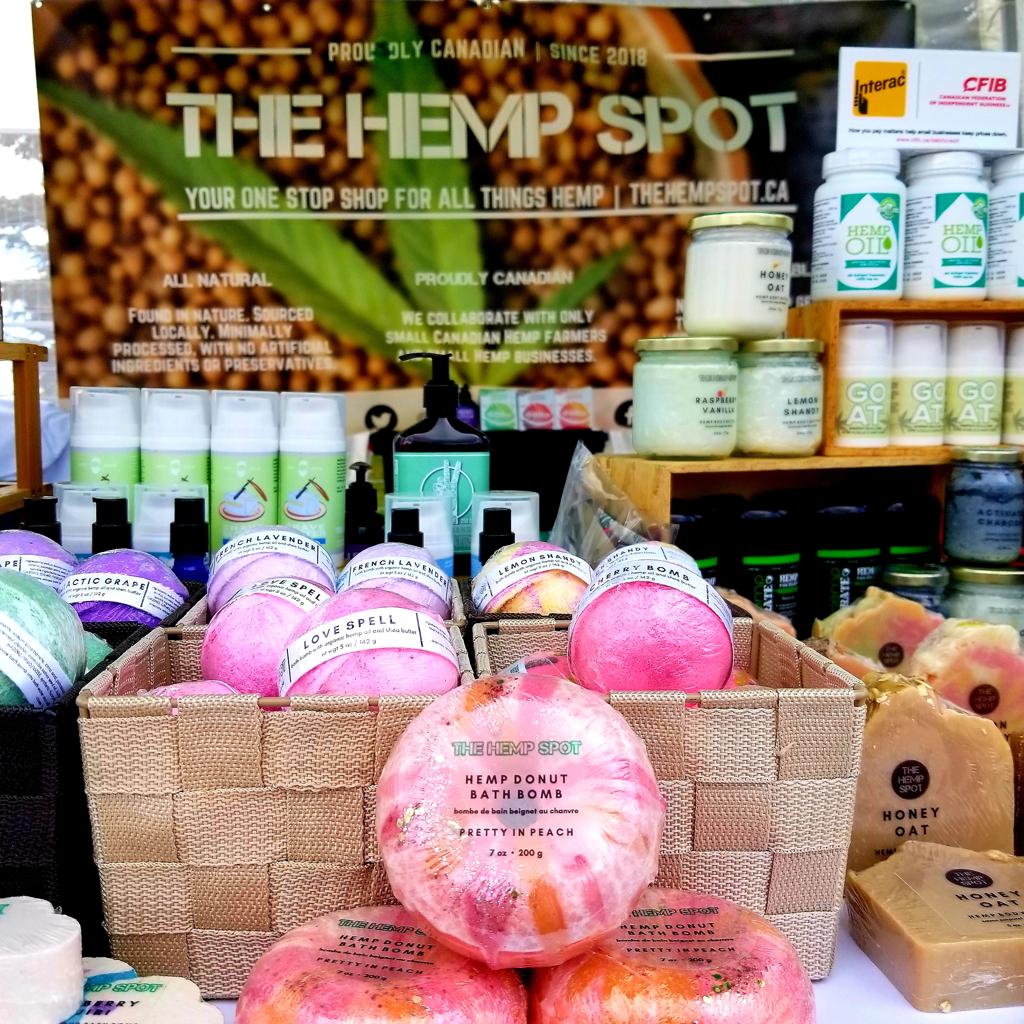 East of Toronto lies a Canadian hemp company called The Hemp Spot which offers over fifty plus products.
CEO and founder, Jacob Moore started the company in 2018. Moore's interest in hemp began when he was looking for a healthier protein product that would help with recovery and pain remedy. Moore has an autoimmune disease called Ankylosing Spondylitis, which can cause some of the small bones in someone's spine (vertebrae) to fuse. This can cause less flexibility and can result in someone having a hunched posture.
His discovery of hemp protein helped with the pain however, he realized there were not a lot of Canadian hemp products readily available. Knowing there might be others who were also suffering from joint pains or who were looking for safer, healthier options to help with recovery, Moore created The Hemp Spot.
"We are your local one-stop-shop for all things Canadian hemp. We have a variety of Canadian hemp products supplied by various Canadian hemp farmers and small Canadian hemp businesses," said Moore.
Even though Moore found a natural product that would help many Canadians, he faced
numerous obstacles to get his business started. Banks gave Moore a hard time because of the misconceptions and stigmas surrounding hemp. Banks deemed hemp as marijuana. Although growing industrial hemp has been legal since 1998.
"When hemp was grouped in with marijuana it was declared an illegal substance. Slowly people began to ignore the benefits for the environment and for themselves. Till this day many people believe hemp is marijuana and has a high amount of THC," said Moore.
To clarify, hemp comes from the same species of plant as cannabis however, it has lower levels of tetrahydrocannabinol (THC) compared to cannabis. The first license to grow industrial hemp for commercial purposes in Canada was issued in May 1998. Unlike its sister plant (cannabis) hemp takes around 90-120 days to grow, compared to four to eight months growth time for cannabis.
Moore continues to have problems advertising his company online because social media platforms such as Facebook bundle hemp with marijuana under their advertising regulations. As of 2019, Facebook has made some adjustments to their advertisement laws, which allows hemp companies in the U.S. to promote their businesses, as long as they're promoting non-ingestible hemp.
"It may say hemp companies can advertise on Facebook/social media but hemp companies (in Canada) like myself are not allowed to promote, even when we try to promote our Hemp Face cloths. I've been flagged for selling illegal substances. I wish we were allowed to advertise however, we're not able to," said Moore.
Similar to advertising companies, Moore had to prove to banks that hemp was not a marijuana product. Nonetheless, Moore's resilient spirit has allowed him to mount a thriving business and also to educate the public.
His company has helped many Canadian hemp farmers. Hemp expels four times more carbon dioxide than trees, and helps reduce greenhouse gases in the air. "We want everyone to experience hemp for all that it is; to utilize it as a food supplement, to clothe ourselves, to help transportation grow, and to help shelter families," said Moore.