COVID-19: Luigi Wewege discusses risks to the Global Banking System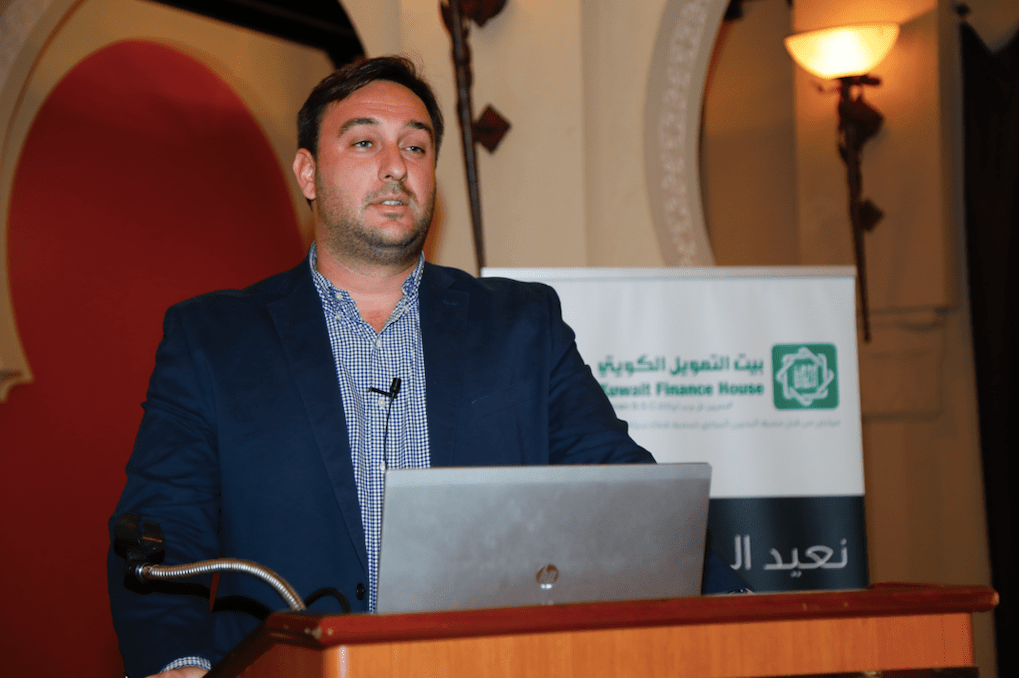 A well-known figure in private offshore banking shares his views with us on the potential impact of COVID-19 on the global banking system as well as current investor sentiment. Luigi Wewege, Senior Vice President and Head of Private Banking at Caye International Bank in Belize discussed the situation with reference to several scenarios that investors could and should anticipate.
Regarding liquidity and stress tests, Wewege says that "Overall, United States and European based banks have showed reasonable improvement since the last financial crisis around 2008 however Europeans in particular do remember what happened with bail-ins and bailouts so you do see a lot of investor concern with what the European Central Bank might do next."
When asked about some of the biggest concerns facing investors, Luigi noted that "There has been huge inflows of capital into the USA during the Trump administration. But now, people are a bit concerned about how far FEMA measures will go. People who have put large portfolios in either the USA or Europe are rethinking whether their safe-haven decision was the correct one. The Fitch Ratings agency already warned that the Italian banking system may struggle to cope with the fallout of the Coronavirus – and yes, it was not in a particularly good shape even prior to this. You also have countries like Greece that risks sliding straight back into a deep recession. So overall, investors do feel uneasy about the EU and US right now." He went on to explain the various indicators that were taken into consideration during February plus March 2020 and said "Bank shares in Europe and the United States saw a very sharp repricing and decline. Government bond yields are falling, with US corporate high yields shooting up. This all shows that investor confidence in the global financial system has been shaken."
Elaborating more on the scenario in Europe, Wewege believes "With such a substantial socio-economic shock unfolding in front of us, the brightest of financial analysts find it hard to see how Banks in the most affected European countries can maintain good assets and earnings. If repayment of loans ceases in the case of many European families – toxic assets becomes a big risk to them very quickly."
About IMF policies during these challenging times, Luigi says "In fairness, the International Monetary Fund acted quickly to help countries during the time of Ebola, but that was a much smaller issue than what we face today. We know that given the huge spike in uncertainty that some in the IMF are proposing that there is a consensus worldwide to have a common monetary policy – and that will hopefully prevent a scenario where some currencies end up being the losers in Black Swan events. Yet all these instruments have their limits and at some point, it will come right back to the question of liquidity. That's precisely why so many middle income to HNWI's have allocated a decent portion of their portfolios to offshore banks that do not face the same exposure and risk that European and USA based banks do."
Wewege went on to explain common risks that each individual country may face in the immediate future and aftermath of COVID-19: "A reduction in revenue and productivity may affect many countries – it is already doing so with disrupted supply chains and right now more borders are shutting. Then we have crippled public health systems in Europe who will need to consume a lot of public funds/stimulus in order to continue. Then off course there is one word that scares just about every European country and US state: Tourism. It is an important sector that is showing early signs of major strain that will likely continue for many more months. All these risks add up and will cause great strain on the global economy for the duration of 2020 and possibly even into 2021."
On the ongoing appeal for offshore banking, Luigi says "Investors from all over the world gained a lot of respect for jurisdictions, like ours in Belize, where our banks were largely untouched by the 2008 financial recession. And yes – they certainly remember what happened to some large banks in Europe and the USA at the time and thus feel the writing is on the wall, whether it is indeed the case or not. Although we cannot predict accurately what the state of the global banking system will hold especially in Western countries, we can see a clear shift towards diversification and the start of more deposit inflow at offshore financial institutions like ours in Belize."
Sound off:
Some may argue that the Dodd-Frank law that was passed in 2010 rendered the United States a less of a risk today than it was around 2008 and doomsayers who closely watch the Italian, French and Greek economies may have a point that the worst is still to come. Ultimately, these are very challenging times and to some extent, unchartered territory for the global financial system dealing with the Coronavirus pandemic.
Hassan Chowdhury, An Innovative and Ambitious Young Entrepreneur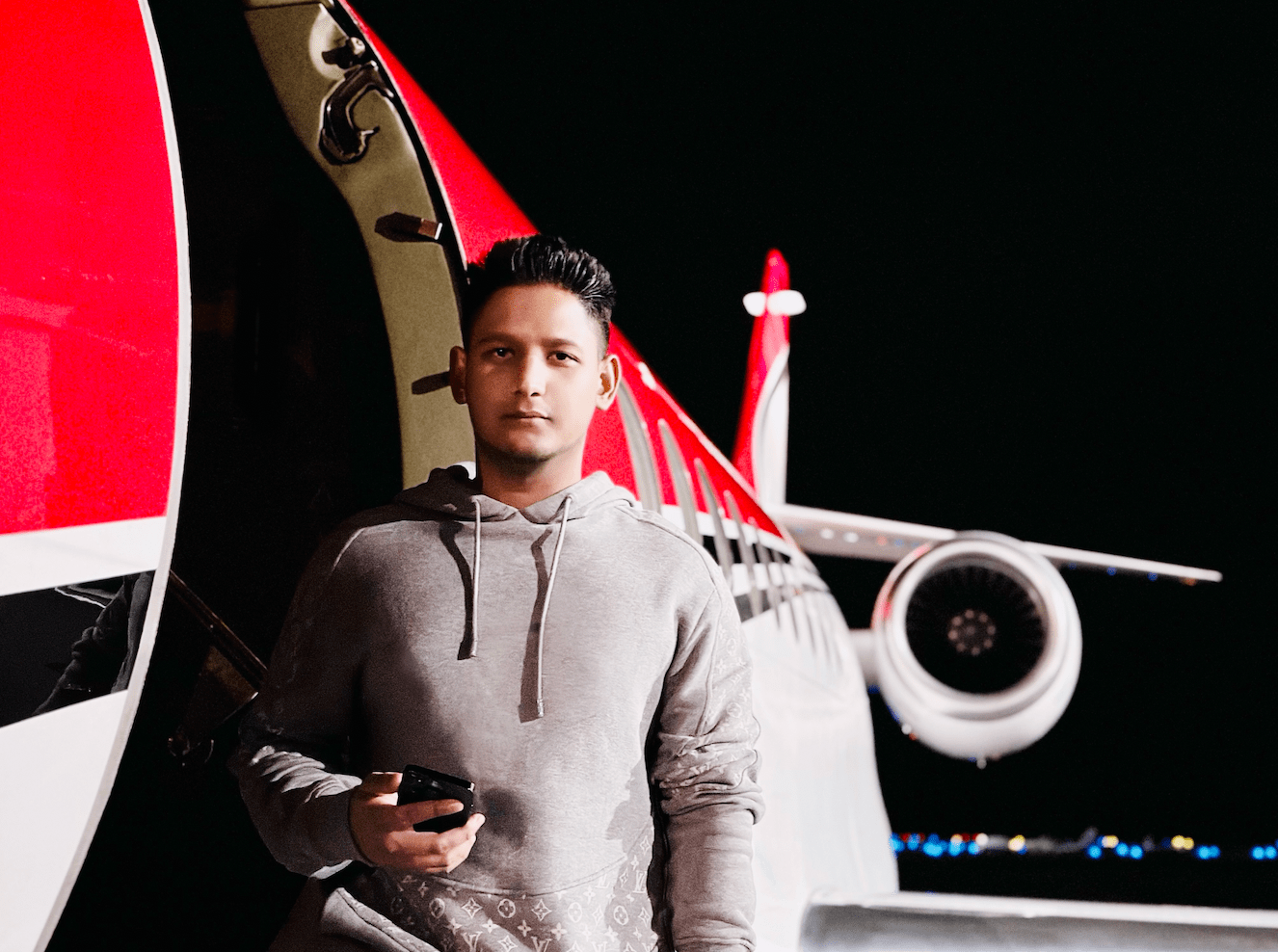 Hassan Chowdhury is already building a name for himself in the luxury hospitality and real estate industries despite being only 26 years old. He has accomplished remarkable success in a relatively short time, and as a result, he has firmly established himself as one of the most successful businesspeople in the United States.
Hassan was born in Houston, Texas, and raised there by parents who are both extremely successful businesspeople in their own right. Hassan was motivated to pursue his business dreams by watching his parents run multiple manufacturing plants for make up and make up brands for the past 45 years. This example of success was the driving force behind Hassan's decision to pursue his entrepreneurial goals. His parents taught him at an early age the values of the necessity of hard work, devotion, and ambition. They took him on travels all around the world as he became older to show him the significance of different cultures and experiences in other parts of the world. Hassan was on one of these travels when he first realized he had a deep interest in hospitality and high-end lifestyles.
He founded his own hospitality company in New York after college. He collaborates with some of the city's most well-known nightclubs to host events, including Lavo Nightclub and Fleur Room Rooftop. However, the chaos caused by the COVID-19 pandemic in the hospitality business was a direct result of this epidemic. Hassan did not throw up the towel but viewed this as an opportunity to extend his business into the luxury real estate industry. Shortly after establishing Bouge Villas, a prestigious real estate firm with headquarters in Miami, Florida, he began purchasing real estate in the area. He gave each home its one-of-a-kind design and then put them up for rent on a short-term basis.
As the constraints on COVID-19 were loosened, he saw his business go from strength to strength. After that, he broadened his real estate holdings to include homes in other cities, such as the Hamptons in New York, Fort Lauderdale Beach in Florida, Tulum in Mexico, and Cartagena in Colombia. Soon, he will also expand to Nashville, Tennessee, and Dubai, United Arab Emirates. However, Hassan didn't stop there and continued. In addition, he established his very own Private Members Club, the MetaFly Club, in collaboration with M2Jets to provide customers with access to luxury private flying and additional hospitality advantages. In the middle of 2023, it will be the first Private Jet Company to provide membership denominated in NFT.
The long hours of labor, unwavering commitment, and lofty goals that Hassan put in allowed him to achieve his goals. He has also demonstrated that it is possible to make the most of even the most challenging circumstances so long as one has the appropriate mentality and attitude. His objective is to achieve worldwide renown for providing the highest level of hospitality that is humanly possible to his customers. Hassan is optimistic about the future. He has big ambitions to continue growing Bouge Villas and MetaFly Club while preserving his status as one of the most successful business owners in the United States. Follow @hassanc.official on Instagram to keep up with Hassan's progress. His story of hard work and determination is sure to serve as inspiration to many aspiring young businesses.