Daryll A. Triplett is Building a Diverse Professional Portfolio – A Pure Reflection of YOLO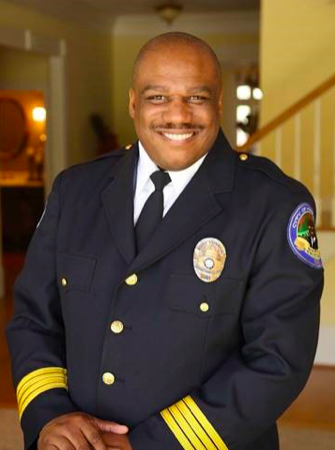 '#YOLO' is turning into a trend among avid users of social media. Be it an adrenaline-rushing adventure or trying something unique and different for the first time, people tend to post it on their social media platforms to acquire likes, comments, and shares. #YOLO is just a way to look cool on the online world and a way to attract views on videos and posts. The people who use this as their caption are not aware of what this term actually means.
While everyone knows that YOLO is an acronym for 'You Only Live Once,' but the meaning that is hidden in these words is known by only a few. Is this phrase just a way to look cool in the digital world? No. YOLO holds a much deeper meaning. 'You Only Live Once' encompasses a message that life is too short, and people need to work hard to fulfill their dreams, and pursue all their passions. It is a way to motivate people who believe that pursuing all passions in a single lifetime is not possible.
For everyone who gives up on their passions, believing that they do not have the time, Daryll A. Triplett is a perfect example. He believes in YOLO and is living his life the right way. Making a wrong career choice is not uncommon; it is due to this; YOLO has turned into a movement. It encourages people to not give up on their passions.
From a serious police officer to being Comedian Daryll Triplett, he gave up on his successful career to pursue his dreams. As soon as he realized that being a serious police officer was not the ideal career choice for him, he changed his direction to do what he loves, making people laugh.
Waiting for the Right – Is There a Right Time?
While many people realize that the field they are working in is not the right fit for them, not all have the courage to switch, especially those who have built a successful career. People need to understand that a successful career does not in any way mean that it is where one's interest lies. What makes one happy from within is the right choice. Even after realization hits them, people wait for the right time, which never comes.
Popularly known as 'Officer Keep it Real,' Daryll Triplett started his professional life as a police officer in Columbus, Ohio. After completing his high school education from Clermont High School, Daryll entered the University of Akron. He was a high achiever and wanted to make it big in the world and have an impact on the masses, and he chose the industry of public safety and graduated in 1992. To proceed further with his career, Daryll got a certification from the Police Academy and Security Training in 1993 along with several others, including No Neighborhood Left Behind Community Policing Certification, and Advanced ATF Training 1, 2, & 3, Asset forfeiture, narcotics identification certification, and the Public Agency Training Council (PATC) Homicide Investigations.
As a certified professional, the man with a passion for changing the world started working on cases. In 2000, he was transferred to Atlanta, Georgia, and promoted to the rank of Senior Deputy Sheriff at the Fulton County Sheriff Office. His efforts to improve the justice system helped him acquire recognition from the Peace Officer Standards and Training in 2001, and in 2005 he was promoted to the rank of Major Deputy Sheriff. In just five years, Daryll had established a prominent identity in the public safety sector.
While he was satisfied with the job he was working on, but it never really made a place in his heart. He was serving the community and making an impact, but it was not making him happy from within. Daryll was the owner of a witty personality; he could make people laugh without even trying. Five years as a sheriff, he realized that making people laugh was what he was good at, and it was what he wanted to do in life. Being a police officer was not the only way he could have an impact on the people.
Daryll started looking for opportunities by generating creative and unique ideas. Things began to go in his favor in 2014, when he laid the foundations of a television station, VH2 Networks, Inc. Through his television network, he started a morning radio show and even created ads. He worked hard on his setup, which can be found at Roku, and expanded it to over 60 million subscribers.
In 2015, he started the Officer Keep It Real Show, through which he told the stories from a cop's perspective, which is uncommon. He used his witty personality to build a massive fanbase. He helped make the lives of people better through his elite comedic skills. In addition to this, he performed the Apache Comedy Club and The Punchline.
He also hosts "Meet The Tripletts," a show about the Tripletts and their ten children. Daryll plays the role of a 25-year police officer. Daryll did not wait for the right time. He started working to turn his passion into a profession without wasting time. There is never a right time, the day one realizes their true passion, is the day one has to take action.
Landing on the Perfect Opportunities
Daryll's show helped him establish a prominent identity in the world of entertainment, and his iconic personality led him to Ride Alone 2, in which he was cast with Kevin Hart and Ice Cube. IT further helped him take his career to the top. A former cop, business owner, comedian, radio host, and an actor, Daryll Triplett is living his life the right way as he did not give up on his passion, despite being a successful professional in the public safety industry. Leaving his stable sheriff position for the sake of his passion works as a form of motivation and encouragement for people who are struggling to find the inner peace and satisfaction from their profession but are skeptical about taking a step!
Outsourcing Front-End Development Services: Insider's Guide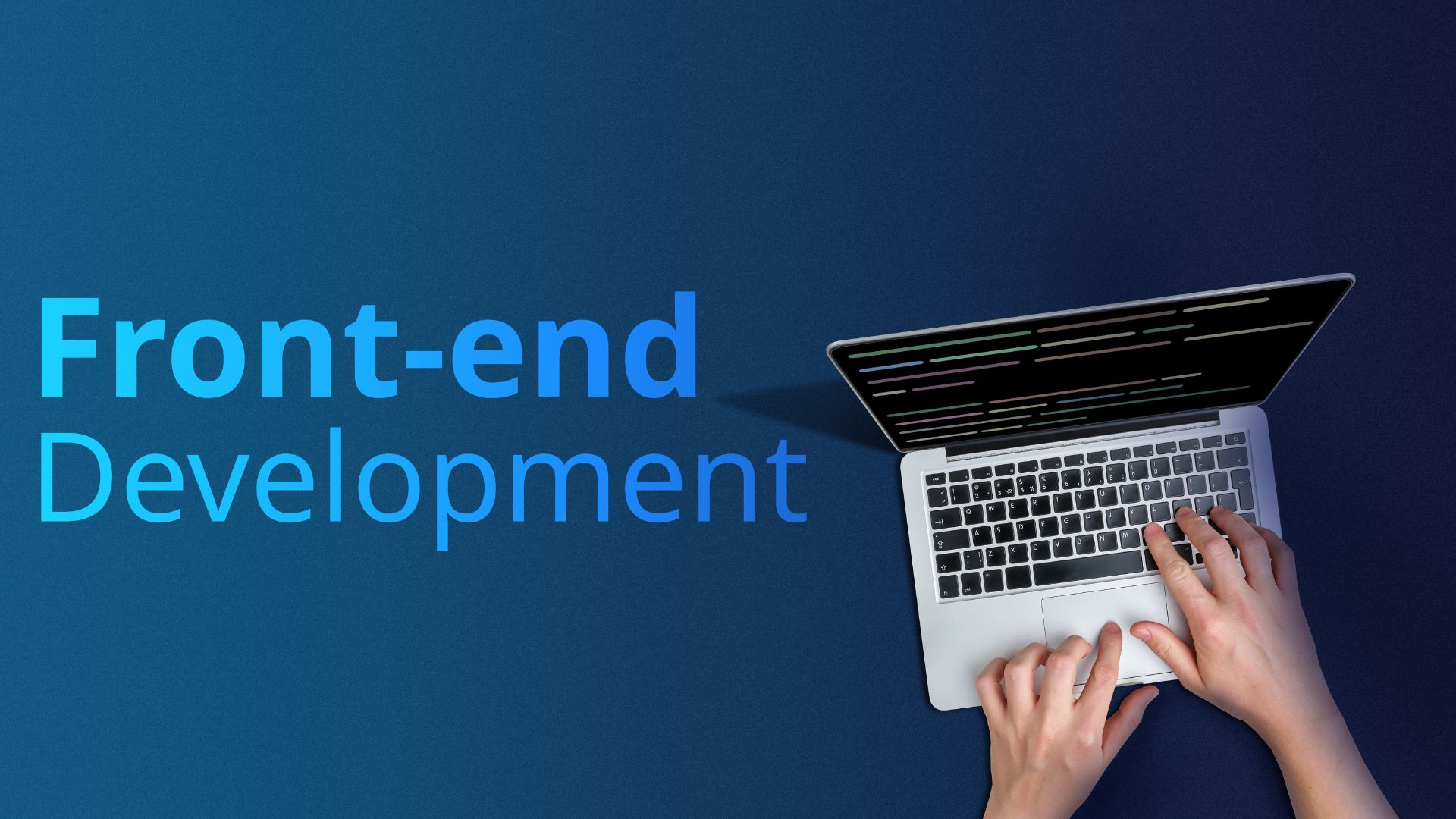 Outsourcing front-end development services has become increasingly popular in recent years as companies look to access specialized skills and expertise, and save on labor costs. According to the Global Outsourcing Survey made by Deloitte, the top reasons for outsourcing front-end development are to access specialized skills (57%), cost savings (50%), and to free up internal resources (49%).
This article will cover some frequently asked questions (FAQs) in a Q&A way to help you make an informed decision when considering outsourcing front-end development services. We'll address concerns such as how to find the right vendor, how to communicate effectively, and how to manage the project to ensure success. By the end of this article, you'll have a better understanding of the considerations and best practices for outsourcing front-end development services.
What is front-end development?
Front-end development, or client-side development, refers to designing and implementing a website's or application's user interface (UI). It involves creating the layout, visual design, and interactive features that users interact with when they visit a website or use an app.
Front-end developers use a variety of programming languages and technologies to build the UI, including HTML, CSS, and JavaScript. They also need to have a strong understanding of user experience (UX) design principles and be able to create visually appealing and intuitive interfaces that meet the needs of the target audience.
Front-end development plays a crucial role in the user experience of a website or application, and it's an essential part of any digital product. The work of a front-end developer often intersects with that of a UX designer and a back-end developer.
Why should I consider outsourcing front-end development services?
As mentioned in the intro, there are several reasons why outsourcing front-end development services may be an excellent option for your company. One of the main reasons is cost savings. Outsourcing is often more cost-effective than hiring in-house developers, especially if you only need front-end development services for a specific project. 
Also, a company can benefit from a vendor's specialized skills and experience and the ability to scale its development resources as needed. This can be especially useful for companies with fluctuating project demands or in need to quickly ramp up or down their development efforts.  
In addition, outsourcing front-end development can allow a company to focus on its core competencies and improve the overall quality of the product, as well as save time by delegating the development work to a vendor. 
How do I find the right front-end development company to work with?
Finding the right front-end development company to work with is crucial for a successful project. Start by defining your project goals, timelines, and budget, and research potential vendors with experience in the technologies and frameworks relevant to your project. 
Review the company's portfolio and case studies to get a sense of their past work and the types of projects they have experience with. Glassdoor, Trustpilot, LinkedIn, GoodFirms or Clutch are some platforms to do this. Consider the company's culture and values. You can also request references and speak with past clients to get an idea of the company's track record and how well they handle challenges like yours. 
What should I consider when choosing a front-end development company?
There are several factors to consider when choosing a front-end development company. Technical skills and experience are crucial, as the company will be responsible for building and implementing the UI of your website or application. Check if the company has experience with the technologies and frameworks you need for your project.
Effective communication and collaboration are also essential. Verify that the vendor has a track record of working well with clients and can effectively communicate and collaborate with your team. Cultural fit is also important, as you will be working closely with the vendor for the duration of the project. It's a good idea to have a face-to-face or video call meeting to get a sense of the company's culture and see if it aligns with your own.
Finally, consider the company's pricing and business model. Make sure the company is transparent about its rates and fees and that they align with your budget. Also, consider whether the company offers flexible pricing options or packages that may be more suitable for your needs.
Once you've narrowed down your options, it's a good idea to request proposals from a few different vendors. This will allow you to compare and contrast their approaches and determine the best fit for your project. 
Bringing it all together
In summary, outsourcing front-end development services can be an easy, cost-effective, and efficient way to access specialized skills and expertise. By carefully considering factors such as technical skills, communication and collaboration abilities, cultural fit, pricing, and business model, you can find the right vendor to meet your needs and achieve success with your project.