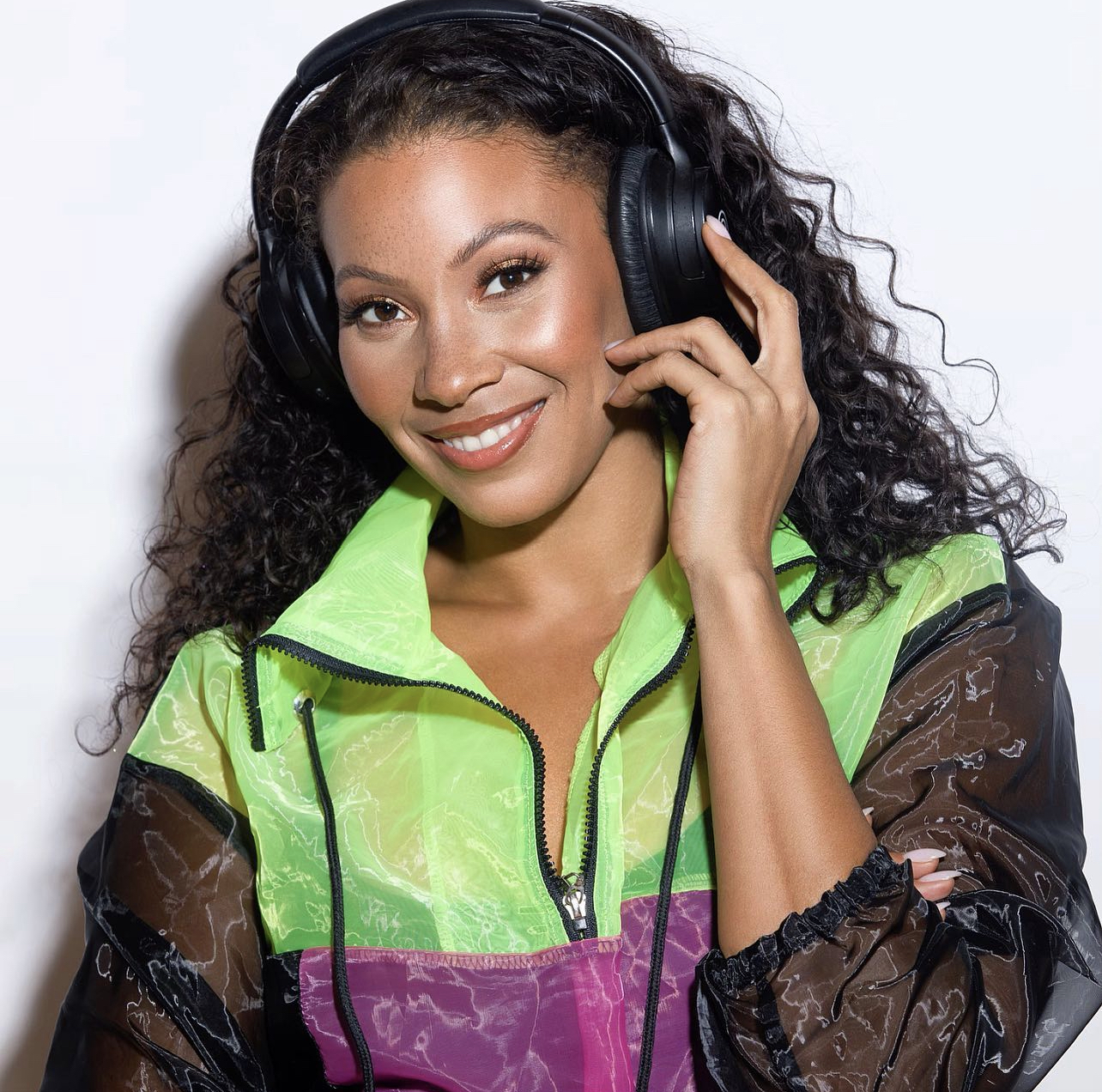 Born and raised in New York City, Maria Clifton– otherwise known as DJ RIA– is truly a force to be reckoned with. After spending several years playing professional basketball overseas in Germany, she took her talents back to the city and established herself in a handful of professions, including modeling, acting, and leading DJ.
Soon after her basketball career, Clifton began working in the entertainment industry at the age of 21. Before her many jobs in the industry, she worked at the front office for the New York Knicks as a coordinator in field marketing and community relations. She also worked for the NY Rangers and the NY Liberty in event presentations. But it didn't take her long to figure out she was meant for much more than just a desk job.
Thanks to her tenacity and her hustle-mentality from playing sports, she decided to pursue acting and modeling full time after signing with the prestigious Wilhelmina agency. Clifton has now worked everything from sports & fitness to commercial and runway. However, she has certainly been adamant about mentioning it was no easy feat. "It took a lot for me to make the decision to chase this somewhat far-fetched dream," she explained. "I had to sacrifice a lot. But I've discovered that the hard work you put in is everything you'll get back."
And the female powerhouse didn't stop there. After modeling for three years, while catching up with her old boss Ryan Halkett from her time in event relations, he suggested she had the ideal look and background to take up DJing. Halkett recalled that Clifton had played the violin and the flute throughout grade school, so he explained that the transition to music wouldn't be a far jump. She, of course, mastered the art of DJing in no time and was hired by a company created solely for female DJs in the current scene. Eventually, she found herself playing exclusive gigs that were hosted in high-end venues such as the W and The Dream Hotel. Within a saturated, male-dominated industry, RIA found herself succeeding beyond comprehension. As per her history in sports, she was ready and willing to conquer whatever stood in her way for achieving greatness.
Once the company she was working for disintegrated, Clifton began to manage herself. Her fame as DJ RIA blew up due to her established networking relationships that played alongside her talent. She began to receive freelance gig invites from MLB and NHL teams who wanted her DJing at the games. She has now DJed for the MLB, NBA, WNBA, NHL, and NFL. She's also worked events for companies such as Nike, Puma, Moët & Chandon, Hennessy, and more. As of 2020, she's gotten signed as a contracted host and DJ for the NY Liberty and the NY Islanders. She's also gotten the opportunity to co-host Scram Jones on Shade 45, a SiriusXM radio station, for the past six years.
Although she's enjoyed the nightlife gigs (and still does), Clifton claims her transition over to the production portion of the industry allowed her to "find her niche" and play her own personal flow of music. Her favorite gigs usually consist of corporate events and weddings, where she gets to "curate a vibe". Her current freedom as an artist, and being able to share her talents with people that enjoy it, are the main reasons she so flawlessly thrives in her career.
So what does a woman who's done it all do next? Well, Clifton tells us that her ultimate long-term goal is to own a company resembling that of an agency that can sign a number of talented female DJs and provide them with top-of-the-line opportunities. In an industry where female DJs are few and far between, this kind of business endeavor could be a game-changer for women who stand where Clifton once stood at the very beginning of her journey. Granted, it seems like quite the task. But a challenging factor has never been one to scare off Maria Clifton.
You can stay updated with DJ Ria on her Instagram www.instagram.com/riaria5
D KIRK pulling in crowds with his sensational rap music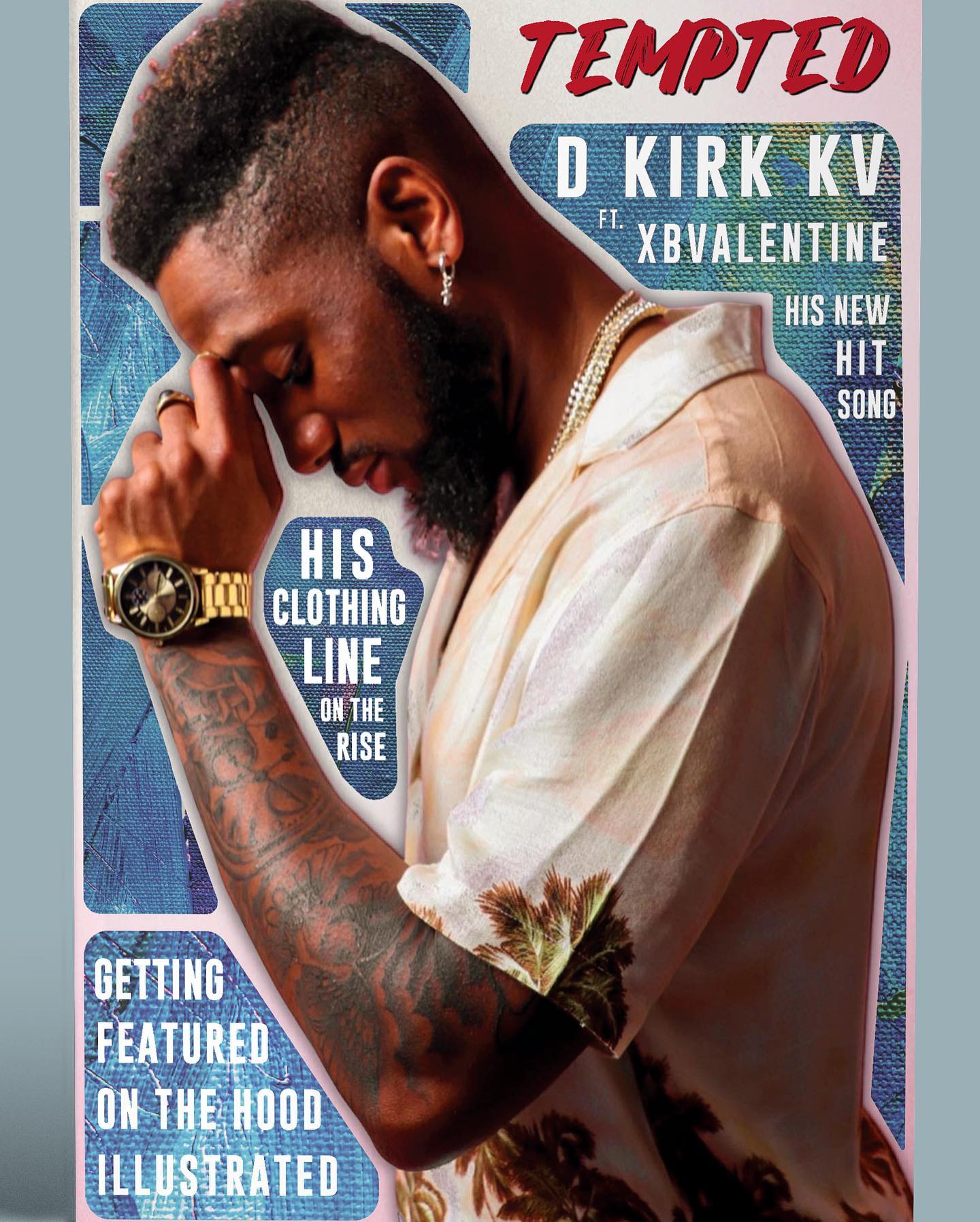 DKIRK KV is a name that doesn't need an introduction among hip-hop music lovers anymore. The rapper has made a mark in the music industry in a very short time thanks to his phenomenal music-producing skills. 
DKIRK KV's exceptional musical talent comes from his childhood. The US rapper's father was a DJ who played all around the world. Hence, the music star had early access to music and its different sounds. The artist says, "My ears were engulfed by the sounds of Nelly, LL Cool, Michael Jackson, and Seal Paul." 
The half Jamaican and half American singer hails from Philadelphia, Pennsylvania. He says that music officially came into his life in 2013. Kirk shares that he developed a love for the flows and rhythms of music, and set out to make his own mark in the music world. He is aware that his music has a great following already amongst youngsters and new rappers who see him as a solid role model. Even his contemporaries look at him with respect and admiration.
The rapping star describes his genre as rap and his style of music as dance hall. DKIRK KV himself has a list of people he wants to collaborate with. He says that those on the top of his list are Chris Brown, Tyga, Kid Ink, Big Sean and Tory Lanez. Even though each one of these artists have different vibes and music styles, D Kirk KV wants to get their guidance and be able to experience their process of creating music from up close. In a sense, all these artists are the rapper's ideal musicians!
However, Kirk's biggest inspiration is the Notorious B.I.G. The hip-hop star says that he can relate to BIGGIE in a lot of ways; he loves how much BIGGIE's music is about culture and never giving up in life. He says that he's learnt that one must constantly keep pushing themselves if they want to grow as an artist and make their name in the music industry.
One thing that he loves about music is that it is so personal and individualistic. One can pour their personality into their music and bring forward different perspectives through their sound. Nobody is restricted to only one sound, which makes the process of producing music and songs much more enjoyable. 
Sharing his goals for 2023, the rapper says that he wants to accomplish all his dreams and become a top choice musician. He says that it would be a dream cum true if he were on the BET Cypher list, which is a great recognition for a hip-hop artist! When asked what would he be doing if he were not a musician today, DKIRK KV says that he probably would have been a professional fitness trainer if he were not giving his all to music.  
At the moment, Kirk is working hard at building his influence on social media by making reels, having photoshoots, and engaging with his followers. However, it's not only music that keeps this musician busy. Outside of music, DKIRK KV has a clothing line called D&J clothing. He is currently working on expanding the clothing line with his business partner. He plans to expand his clothing line to multiple locations. 
D Kirk sees himself having released multiple albums, gone on various music tours; and having dropped collaborations with his favourite artists in the next five to ten years. He believes in "being a smart business man with constant success". When asked how he would adjust to being away from home while touring for an extended period, the musician says that while it might be difficult initially since he loves following a routine, he thinks he would adjust quickly too. He says that he has waited for this success for a long time and worked really hard at it, so he is looking forward to enjoying it.
Talking about his brand new song named Tempted Ft xBvalentine, Kirk says, "This song has a very different type of sound that puts you in the mood to dance all night". The hip-hop and R&B singer is available on all social media channels as D Kirk (KV).