Dr. Yaqoub Aleinzi, a Leading Dental Expert from Kuwait, Serves Passionately to Help People Maintain their Dental Health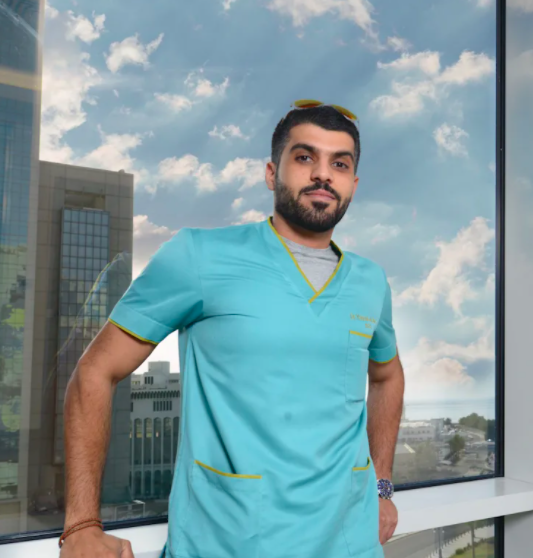 Dr. Yaqoub Aleinzi, a leading dental expert from Kuwait is offering exceptional dental services to its clients to help them smile gently. He is running his private polyclinic 'J Polyclinic' to offer state-of-the-art, multi medical treatment services to his clients. The dental surgeon himself has expertise in offering Invisalign, cosmetic dental services, and pedodontics treatments.
Born in Kuwait, he graduated with a Bachelor's degree in Oral Dental Medicine and Surgery from MUST in Egypt in 2011. After his return to his hometown in Kuwait, Dr. Yaqoub Aleinzi began his career in Dentistry as a General and Pediatric Practitioner at the Ministry of Health in Kuwait.
According to Dr. Yaqoub Aleinzi, his life's motto is 'good dental health begins at a very young age'. And he is offering a helping hand to his patients by helping them build confidence in their smiles and remove any pain. Even his little patients happily enjoy his dental service in a fun and friendly way.
The leading dental surgeon keeps himself updated with the latest advancements in the dental world. For this, he enrolls himself in rigorous training sessions in order to provide effective dental service to his clients. Moreover, he also shares important advice with his patients to help them maintain better dental hygiene in their life.
Apart from serving as a dental surgeon, Dr. Yaqoub Aleinzi spends most of his time in following a strict fitness regime. He has even turned his passion for fitness into a career. He traveled to London, the UK to get qualified and become a certified Fitness, Personal, and Circuit trainer.
Make Meditation Guidance with the Relaxx App Part of Your Self-Care Routine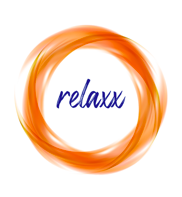 Self-care is not being selfish. The single most important thing we can do is make sure we feel, look, and do our best. According to the article "Why is Self-Care Important? And What Are the Benefits?" a wellness tech company, Shine, conducted a survey and found 72-percent of millennial women make self-care and mental health their priority over physical and financial goals. Dr. Krishna Bhatta – surgeon, author, and entrepreneur –  had these people in mind when he developed the Relaxx app.
Dr. Bhatta's Relaxx app is an advanced meditation app that guides people through the process of practicing meditation. This innovative app encourages people to practice the skills daily, preferably at the same time and in the same location. The goal is to train the brain to enter a peaceful state, so times of worry and chaos become much easier to handle. Dr. Bhatta asserts that with guidance from Relaxx, even beginners can learn to awaken their chakras, an action capable of creating noticeable changes in daily life.
The Relaxx app contains various guided and unguided meditations that only take minutes out of your day. Meditation is a useful, self-care tool because it has the power to guide people away from everyday concerns and stressors that create fatigue and burnout. Learning meditation and other relaxation techniques on the Relaxx app brings noticeable changes in your inner spirit, ultimately affecting your outlook on life. Upgrading your approach to life then filters into every aspect of your world and creates a better overall experience. Dr. Bhatta says after using the Relaxx app for only a little while, you will start to see improvements in your spirit. This change will also become noticeable to the people around you.
After practicing these meditations, Dr. Bhatta explains that you'll experience a powerful rejuvenation of spirit. The app teaches people to master meditation and go on to learn other relaxation techniques, such as the art of intermittent silence. To Dr. Bhatta, the term, "intermittent silence", means taking a break from life and creating an atmosphere that allows you to ignore visual and auditory stimulation. Dr. Bhatta advocates that silencing the mind is the rest the brain needs to rejuvenate and emerge strong.
You can practice intermittent silence at any time, but Dr. Bhatta recommends doing so when you first wake up. Your 10 minutes of silence will leave you refreshed in both spirit and mind and prepare you to tackle your day. Additionally, Dr. Bhatta offers that practicing in times of transition, such as on the bus or waiting in the airport, is also helpful. "Even when life gets busy, we can find pockets of time to focus on our inner journey. In fact, the busy times are the times when we should try to find a moment for ourselves," explains Dr. Bhatta.
With self-care awareness on the rise, many people are looking for a quick fix to ward off stress and bring some peace to their chaotic minds. There may not be a cure-all for the effects of everyday stressors, but there are techniques that can provide relief, like meditation. With modern technology, Dr. Bhatta has designed a way for people to access their own little corner of the world through the Relaxx app. With only 10 minutes of investment a day, this just might be the best and most efficient self-care routine available.
Where can you get your version of the Relaxx app? Visit Relaxx.
"Like" Dr. Bhatta on Facebook.