How a Healthy Diet Can Help You Have Clear Skin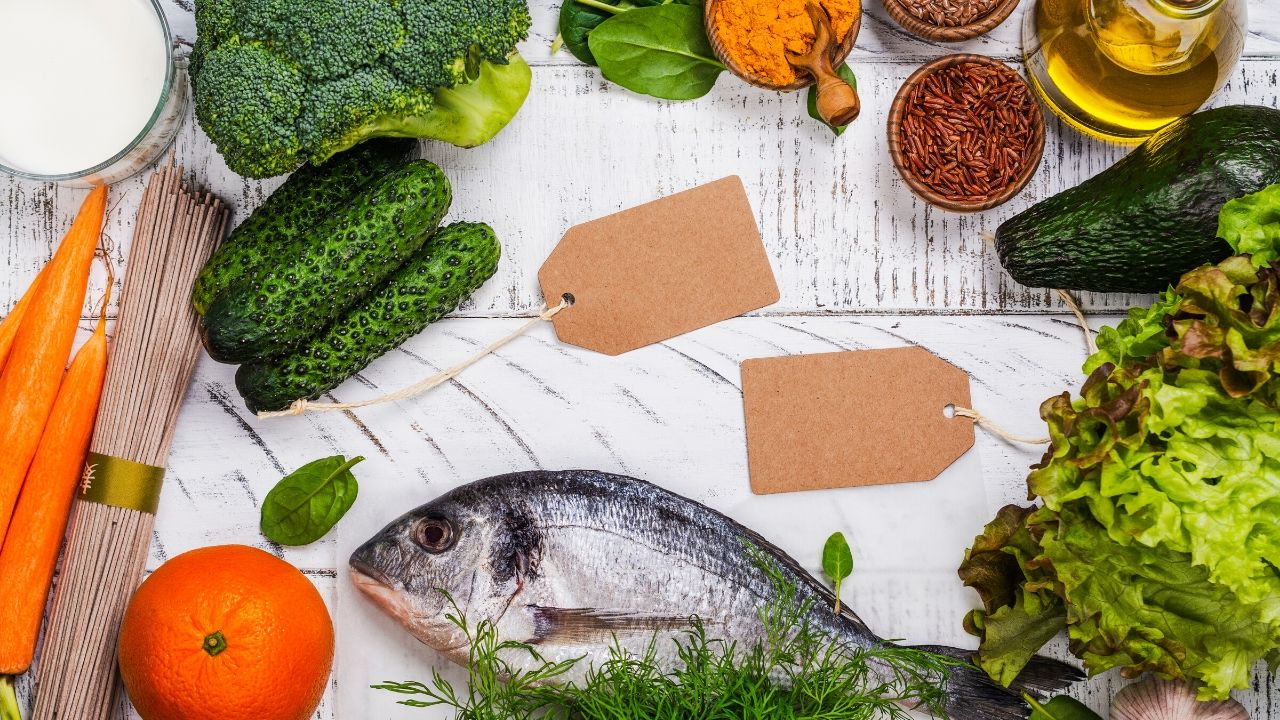 When it comes to having a healthy diet, then everyone knows that it is good for many organs of the body. One organ that most people don't consider, particularly when it comes to diet, is the skin.
Your skin needs to be well looked after and cared for and a healthy diet is just one way that can help with this. We take a look at the best healthy foodstuffs for great-looking skin.
Fatty Fish
Everyone has heard of the benefits of eating plenty of fatty fish as this provides a great source of Omega-3. But what you might not have realised is just how good Omega-3 is for the skin. It is used by the skin to help keep it thick, supple and moisturised.
Omega-3 is a great oil for reducing inflammation and therefore having a healthy supply in your diet can help prevent inflammation caused problems with the skin, such as acne. A spot clearing gel can also help.
Avocados
Avocado fats, in particular, are associated with having healthy supply springy skin. Avocado oil contains vitamin E, potassium, lecithin and many other nutrients, that nourish and moisturize the skin. Evidence also shows that avocados contain several compounds that are associated with providing UV protection. Therefore, eating avocados can help combat the signs of ageing associated with sun damage.
Walnuts
According to dieticians, walnuts are a great source of healthy Omega-3 fats, that strengthen the membranes of the skin cells, locking in the moisture and nutrients that keep it plump and glowing as well as block all the toxins that can damage your skin. Omega-3 greatly reduces inflammation of the skin, which means: fewer breakouts.
A handful of these nuts can boost Vitamin B levels, that are responsible for keeping age related fine line and wrinkles at bay. It is worth to mention that walnuts for their anti-inflammatory properties can help decrease a risk of prostate and breast cancer.
Sweet Potatoes
Sweet Potatoes, along with other root vegetables such as carrots are an important source of Beta-Carotene. Beta-Carotene is used by the body to be converted into Vitamin A. Vitamin A is an important antioxidant that is used by the body to help keep skin healthy and remove pollutants.
Eating sweet potatoes can easily provide a large amount of the RDA of Beta-Carotene.
Red and Yellow Peppers
Speaking of a great source of Beta-Carotene, peppers also provide a decent amount of Vitamin C. Vitamin C is used by the skin to create the protein collagen. As any beautician will tell you collagen is important to keep skin firm, plump and strong.
It has been shown that eating plenty of vitamin C helps to reduce the risk of wrinkles and other skin signs of ageing.
Bottom Line
The skin is a complex organ that is exposed to all sorts of hazards on a day to day basis. However, eating a healthy diet which is high in the right vitamins and minerals that skin needs is important to help ensure that you have the best and clearest skin that you could have.
Eight Reasons to Add CBD Edibles in Your Diet Plan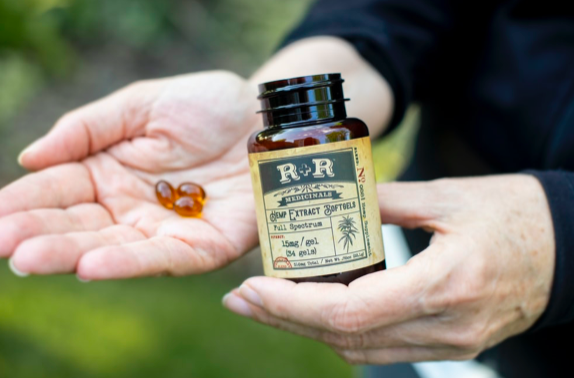 Still a controversial substance, CBD is slowly gaining popularity all around the world. From the time it was entirely illegal to becoming available for medical and now even recreational purposes in many countries and states, its users have seen many laws and regulations. Today, even doctors and scientists accept the magic of this natural wonder called CBD.
It is extracted from the hemp plant and separated from THC, which causes that euphoric state in its consumer. CBD has many benefits, and its use is continuously increasing. Today, you will even find many products like CBD capsules that offer all the same and more benefits. You can also get its oil and use it in home-cooked food. Many people even use it as a part of their regular diet for better health. Here I have shared why you also need to do the same.
It Actually Relieves Pain
It is scientifically proven that CBD has the qualities required to help relieve pain. That's why it's prescribed to many patients, especially the ones suffering from chronic pain. Other pain killers take a heavy toll on the health of the patient. CBD has no such side effects, and it offers just as much relief. As the THC is removed from CBD, there is also no problem of getting addicted.
In case you wondering how this plant can do something like this, here is some scientific explanation. Our body has an endocannabinoid system that is responsible for functions like pain, sleep, and appetite. CBD impacts endocannabinoid receptor activity and interacts with neurotransmitters and sciatic nerve pain.
Get Peace in Anxiety and Depression
Anxiety and depression have become very common as civilization is advancing. People are more hooked on material and expectations, and competition makes this life even more difficult. One can't help but suffer mental disorders in such a busy life and pressure. Over 6.8 million people is the USA are suffering from generalized anxiety disorder today. They should get therapy, but most people instead prefer getting medicines that offer them instant but temporary relief.
You might be able to say a permanent goodbye to these mental issues by using CBD edibles. If you have a serious issue, you should first visit a therapist and complete your sessions until he says you are well. CBD edible will give you the stability to make the right decision and fight anxiety and depression, but it's not a fully dependable solution.
Helps Fight Cancer
The use of CBD edibles can help you live a safe and cancer-free life. It is known to fight some forms of cancer inside your body. Its oil was given to patients going through chemotherapy to test the results. The first result they discovered was that it reduced nauseated feeling and vomiting caused by chemotherapy. Furthermore, some other tests were conducted in which they concluded that CBD has anticancer properties and it kills breast cancer cells in humans.
Cancer kills millions of people every year, and it is one of the most expensive treatments that most people can't even afford. The research is still underway on the anticancer properties of CBD and how it can be helpful in the future. This is the reason why many people believe that governments are not legalizing marijuana because it would shut the billion-dollar cancer treatment business.
Less Acne and Better Skin
One of the things that made CBD most popular among women were its properties to help reduce acne. More than nine percent of the world population is affected by Acne. For many people, it's temporary. It stays a few days and then it disappears like it never existed. However, it sometimes lasts longer, and it's also a chronic issue in many people.
It is also believed to improve the health of the skin. There is already no doubt that CBD has anti-inflammatory properties. Some tests indicated that these properties also have a positive impact on people with skin diseases as it can reduce sebum production. The use of its products like ZenBears CBD Gummies in everyday diet could help you benefit from its anti-inflammatory properties.
Improves Heart Health
High blood pressure is a common reason for heart issues. If you can control your blood pressure, it will ensure your heart also remains healthy and cure one of the reasons that could have caused an attack. CBD has the power to keep it low, and it also has many other benefits for the heart. As it is also very helpful in anxiety and depression, it ensures in more than the way that your heart doesn't get any unnecessary pressure that it can't handle. Its properties that reduce anxiety is also the one that controls your blood pressure.
Improves Brain Health to Fight Seizures
Alzheimer's is not a disease to be taken lightly, and its patients are continuously increasing. Our brain is responsible for running our entire bodies. If something is to happen to it, every part of your body will feel its effect. Although you might not have heard it before, it's necessary to take measures that improve mental as well as brain health. It was discussed in a research that CBD can help protect our brain from diseases like dementia and Alzheimer's. It is believed to reduce inflammation, prevent serious damage, protect cells, and generate new cells in the brain.
Reduces Muscle Spasm
Here is one reason why many sportsmen and fitness enthusiasts use CBD in their diet. It is known to help deal with muscle spasm. Many face this issue after doing hard work or putting too much pressure on a body part. These are temporary but excruciating. In a test of 276 people, it reduced spasm in 75% of participants who weren't feeling any relief even after using medications.
Helps Fight Addiction
CBD also improves circuits in the brain that are related to drug addiction. It can help people become less dependable on drugs like morphine. Many patients who get addicted to medicines are recommended the use of CBD to slowly get rid of that addiction.