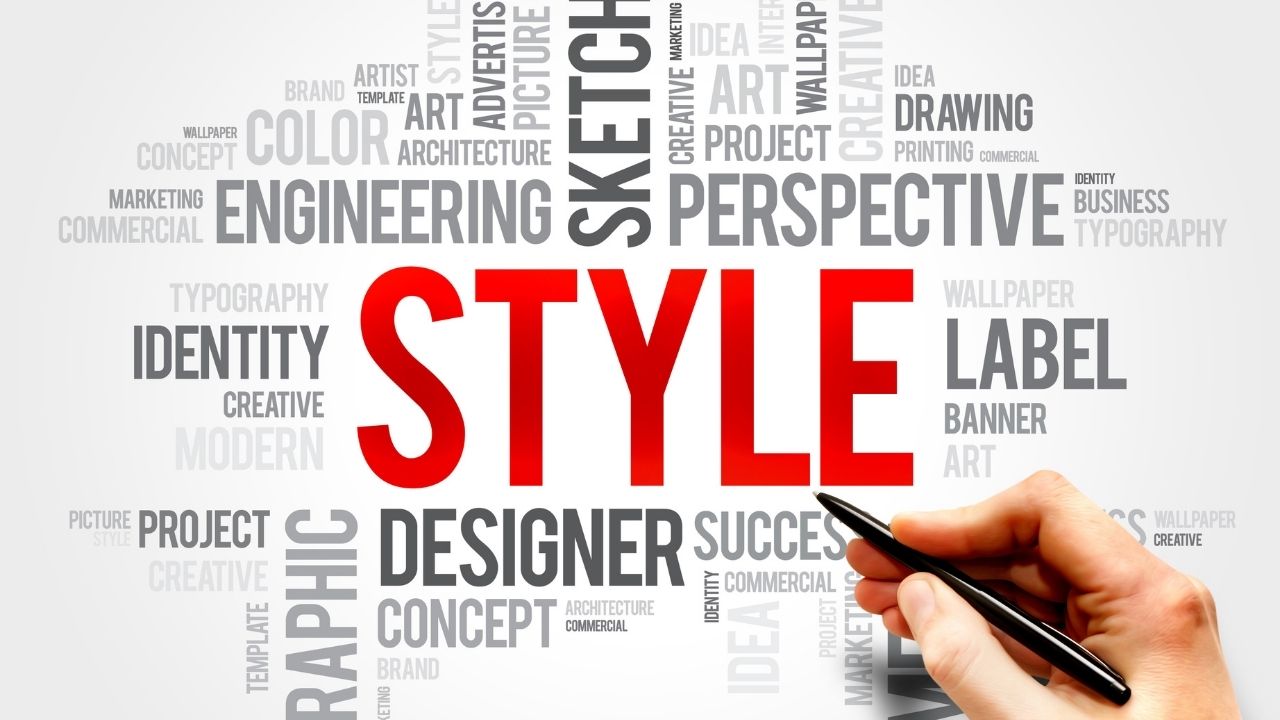 No matter the age, style, or season, most ladies can agree that shoes are always vital for completing their look. Whether it be a tighter budget or wanting to have functional footwear, women are also investing more wisely. Different shoes call for different occasions, so things like outfits, events, and even the amount of predicted standing time are worth considering your options when selecting the perfect footwear. 
Wedge To The Rescue
All women adore heels, but not all women can handle heels easily. Those who have foot, back or other health issues that can't go near slim heels can easily reap the equal benefits from a wedge. Switch up your look with some flair and style to boost your craving. Wedges are raised, chunky-style shoes that stand tall at the front and are even more elevated at the back. Wedges offer height and are more comfortable to walk in than skinny heels.
Breaking Down Their Popularity
On many high-heeled shoes, the heel of the shoe is under the heel of the foot. With wedges, the heel runs under the entire foot to the middle or front. The design helps reduce foot and ankle problems, as well as encourage better posture. Height ranges vary depending on the type of wedge you're going for, whether sandals, heels, or boots, and the style from a slight raise to several inches. Depending on the occasion, you can select anywhere from one inch to five inches in height.
Make wedge heels your go-to's for events that call for comfort. If you plan to be standing for a long time at a concert or party, these are an excellent choice for showing off your radiant style without killing your feet. When you keep in mind that balance is vital, wedges are super versatile and work with nearly any outfit imaginable.
Best of all, the heels cover the entire bottom of the shoe for total ease of movement even after a cocktail or two. If you're looking for a shoe that is leg-lengthening and stabilizing, you can't go wrong with wedge sandals. Whether enjoying an outdoor function or wanting something that can be worn for longer days, wedge sandals provide the comfort you'll need. With thousands of options from open-toe, peep toe, espadrilles to closed-toed, you can dress for each season with confidence. You can wear wedge heels for pretty much every occasion, from office wear to a wedding, there's a wedge out there for you. 
Always On Trend
Did you know wedges have been around since the 1930s? Italian designer Salvatore Ferragamo created the wedge heel in 1936. Wedges grew in popularity during World War II because of the lack of leather and rubber available in the United States. The fashion of the time called for height. In the 1970s, wedges were popular as designs became more colorful and loud. Even the 1990s had their version of the wedge in a sneaker. The bottom line, the wedge never goes out of style.
Wedge sandals have always been a popular choice, even among Hollywood and A-list consumers. Elle confirms this, noting, "Thanks to Castañer and people like Kate Middleton and Pandora Sykes, the wedge heel is definitely back on top." The options are endless, including everything from a classic neutral, to a wild animal print that makes a statement. Wedge sandals can make life easier. Since they are very versatile and team well with all kinds of outfits, they are a must footwear staple which all women should own. You can shop from a colossal variety of wedge sandals, ranging in colors, designs, and price ranges.
Like fashion blogger Candie Anderson, most women are enormous fans because "Wedge sandals have long been a staple for women of all ages. As someone who is petite, I love that they're not only trendy, but they add a bit of height. They're classy, chic, and fun." They'll look great with shorts, skirts, skinny jeans, cropped jeans, flares, dresses, and that's just the beginning. You can wear wedges to a casual event, a backyard barbecue, an evening out with friends, brunch, or a summer wedding. They will dress up any look. Wedge boots are another great option for winter climates.
Wedge footwear has so many positives, including adding height, being more comfortable to walk in, complementing any outfit, being fashionable, helping you look thinner, and always classy. Take comfort in knowing you're making a wise purchase that will provide arch support, but in a way that makes a statement. Walk proudly and elegantly, from week to weekend wear, with wedges. It will be your little secret that you're comfortable every step of the way. 
SPOTLIGHT: Sweet vinyl by DREAMOUR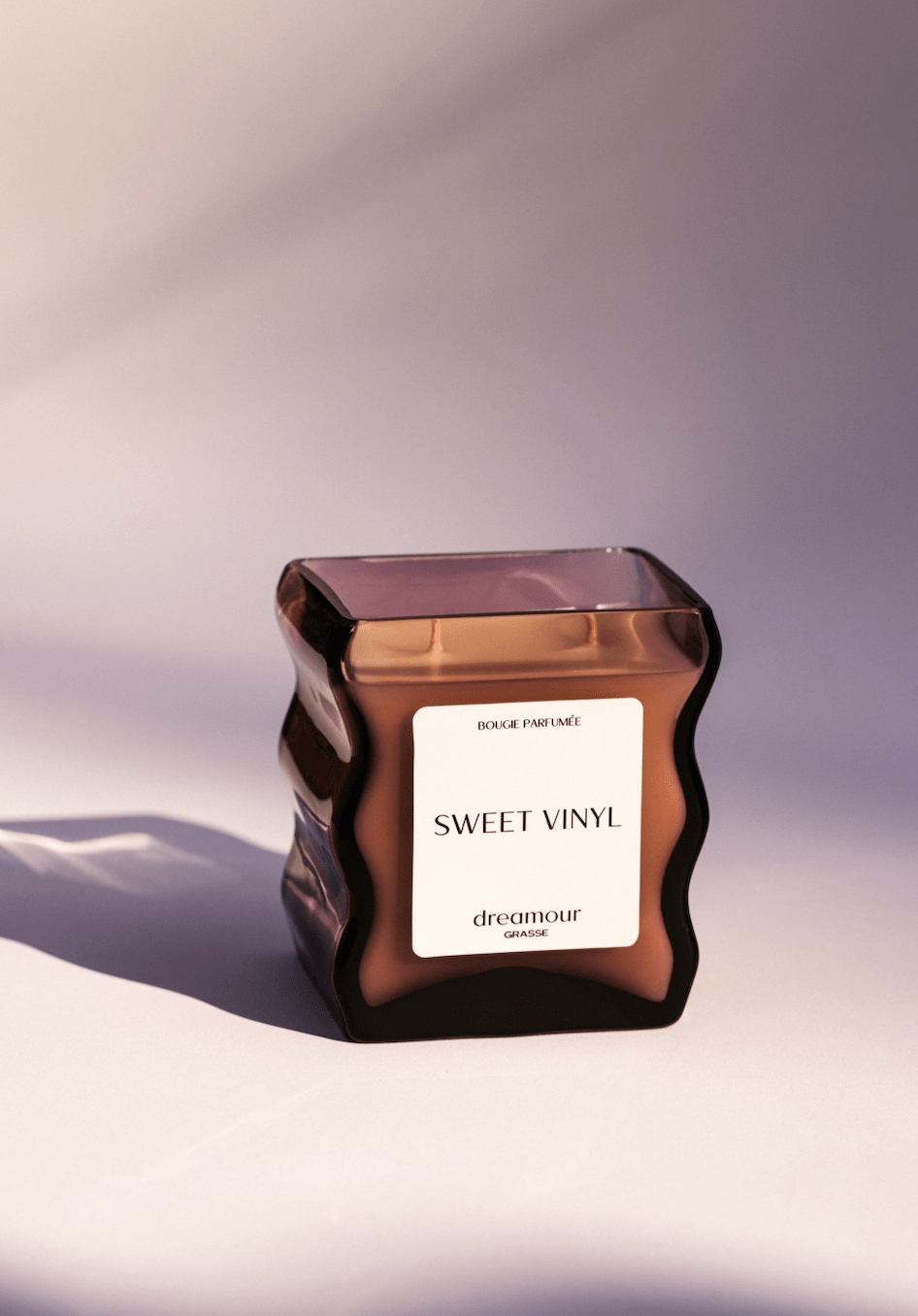 What happens when two immensely talented visionaries come together to create elegance and ingenuity in a sculptural glass fragranced candle? Dreamour. That is the long and short version of how Dreamour was created. Founded by Karissa Rowe and Neal Klotsman in late September 2022, Dreamour was founded with the goal of creating a luxury fragrance brand that operates at the intersection of functional art in the candle market space.
Rowe, a Parsons School of Design graduate, set out to fill the niche of integrating design in the candle marketplace. Unlike most candle vessels that are mass-produced, Dreamour's founders desired to prioritize the artisanal craftsmanship of glass in their production processes of the sculptural glass designs. This resulted in a long timeline of sourcing the globe for talented glass artisans who could transform a sketch into a functional and sophisticated candle vessel. Each and every candle vessel is hand-blown, inherently resulting in a one-of-a-kind product and unique experience for the consumer. These functional fragrant candles also act as a piece of décor due to its sculptural and alluring appearance.
Sweet Vinyl, Dreamour's first candle scent, fills the room with musky & leathery notes combined with earthy notes of vetiver and cypriol, topped with a citrus touch of bergamot and mandarin. The founders worked with master perfumers in Grasse, France, to create a scent that invoked notes of memorable moments, emphasizing high quality ingredients in the fragrances in a soy wax blend. This resulted in candles that consist of clean ingredients, a vegan formula, and is entirely cruelty-free.
It is the personification of the glass blowers' spirit, the heart of Grasse imprisoned in a bottle, and the narrative of two visionaries that sets Dreamour at the top of the candle market pedestal. Dreamour embodies the sophistication and savior-faire French perfumery as a luxury brand, while being a NYC based brand. Dreamour is currently stocked at Patron of the New in New York, along with other major designer luxury known brands. Rowe and Klotsman are currently expanding their production lines and will drop new fragrances and designs in early 2023. Don't expect anything ordinary with Dreamour, as they will continue to bring a unique perspective to the marketplace of home fragrances.
To find out more about Dreamour and their newest releases, you may visit the business's website dreamour.com or follow the company via its Instagram handle @dreamourshop.