Engel & Völkers 30A Beaches Announces the Sale of 106 Camp Creek Point and Why the Florida Market is Expanding More Than Ever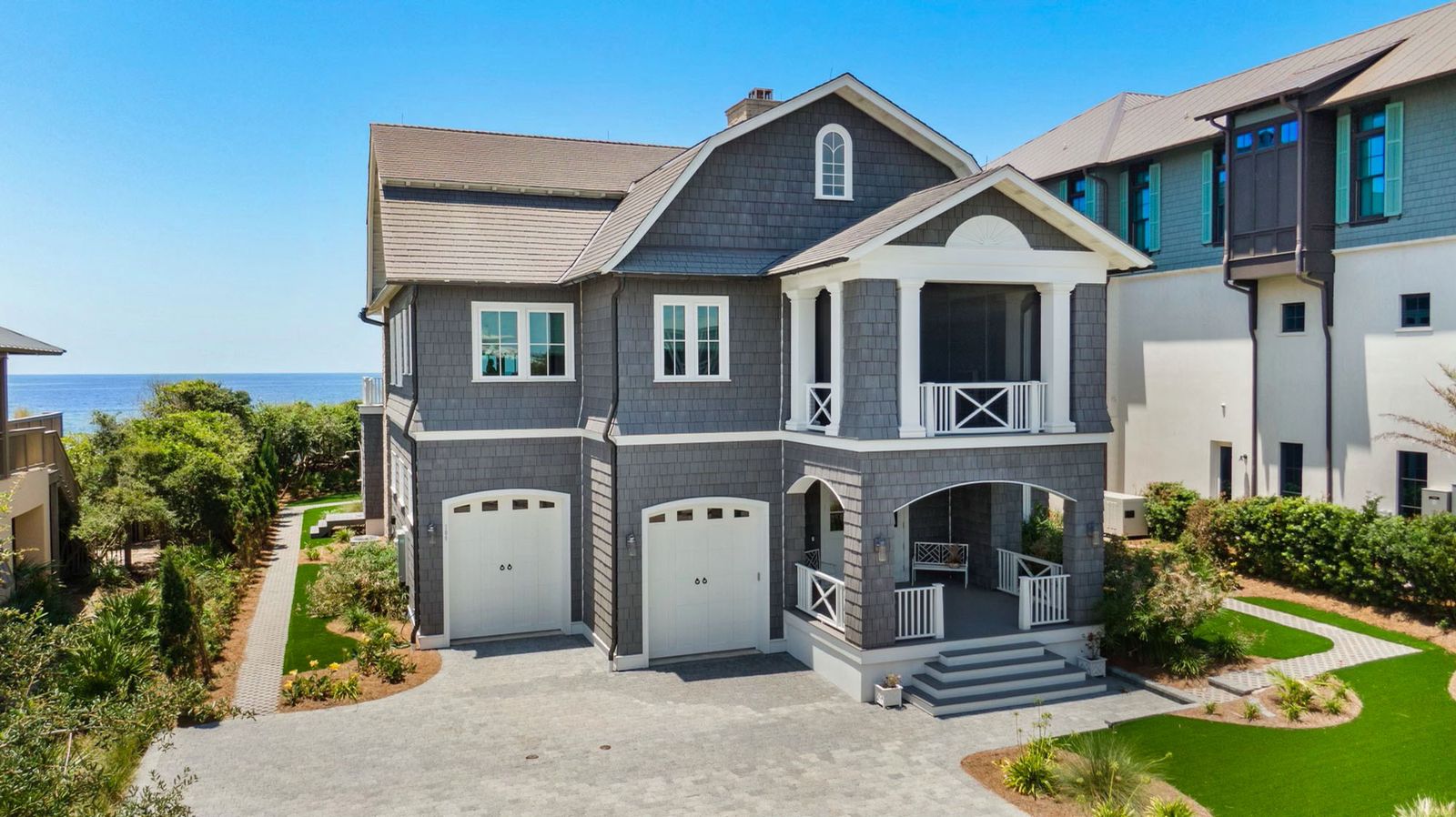 The Emerald Coast has seen an influx of buyers, leading to the rapid sale of this high-dollar gulf front listing.
 With the COVID-19 pandemic still prohibiting many offices from returning to normal, more and more employees continue to work remotely. The ability to work remotely from anywhere in the US has buyers choosing the Emerald Coast for a more laid-back lifestyle with impeccable scenery.
This surge in out of state buyers has caused the Florida market to become extremely competitive and properties are selling for record prices in record timing. The smaller town feel of Santa Rosa Beach combined with the incredible luxury property available, is refreshing for buyers coming from larger metropolitan areas.
While it's normal in this climate for properties to leave the market in a swift manner, it's not typical for listings such as 106 Camp Creek Point, given the price range.
About 106 Camp Creek Point
The fully furnished Nantucket Cape-style home of 106 Camp Creek Point sits on the white sands of Florida's rarest dune lake ecosystems, Camp Creek Lake. The beachfront dream home has four bedrooms and four and a half baths and is constructed from the finest materials. A combination of sophistication, practicality and comfort, this home will provide its owners a dreamy and restful escape on the coast.
As you enter, you'll find high-end finishes, including impeccable oak floors by Seashore Flooring and pine stained ceilings. There is direct access to the garage/storage and an ever-coveted elevator. The first floor boasts 3 spacious ensuite bedrooms. The second floor has a private media room with theater seating, 85″ Samsung TV and custom cabinets, half bath, living area with a stunning stone fireplace. The living and dining area flow seamlessly to a massive and impressively thought-out chef kitchen. Adjacent to the kitchen, you will find the laundry room with an expansive butler's pantry.
The exterior spaces include a two car garage with massive storage behind it that leads out to the rear porches and the beach.
"This listing was such a treat for us. Flawless design and impeccable construction. From the flooring to the roof and siding material, 106 made our life easy. We wish every seller and listing was this smooth. The seller at 106 came prepared and had her home ready to sell from the moment we stepped in.  This was simply a textbook listing that we were very proud to represent," says Bobby Johnson, Real Estate Advisor with Engel & Völkers 30A Beaches.
About Engel & Völkers
Founded in 1977 in Hamburg, Germany, Engel & Völkers is one of the world's leading service companies specialized in the brokerage of premium residential property, commercial real estate, yachts and aircraft. Based in over 800 locations in total, Engel & Völkers offers both private and institutional clients a professionally tailored range of services.
The company is currently operating in over 30 countries on five continents. With 961 shops worldwide, and 239 shops operating in the United States, Engel & Völkers has a global reach that other firms do not.
If you are also looking to move to the Emerald Coast, don't wait to buy your dream property. Learn more about Engel & Völkers 30A Beaches and the sale of this listing here.
Outsourcing Front-End Development Services: Insider's Guide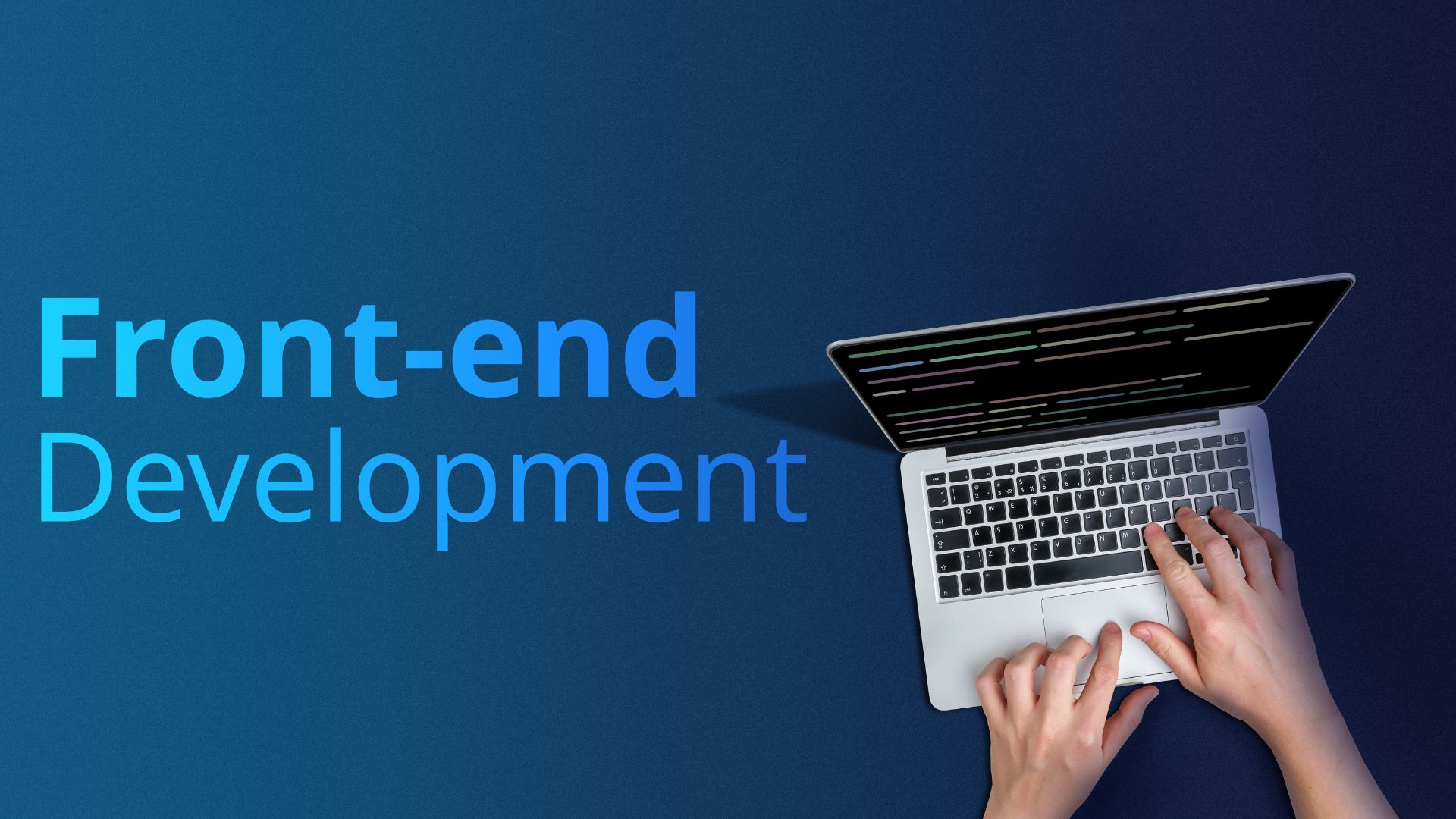 Outsourcing front-end development services has become increasingly popular in recent years as companies look to access specialized skills and expertise, and save on labor costs. According to the Global Outsourcing Survey made by Deloitte, the top reasons for outsourcing front-end development are to access specialized skills (57%), cost savings (50%), and to free up internal resources (49%).
This article will cover some frequently asked questions (FAQs) in a Q&A way to help you make an informed decision when considering outsourcing front-end development services. We'll address concerns such as how to find the right vendor, how to communicate effectively, and how to manage the project to ensure success. By the end of this article, you'll have a better understanding of the considerations and best practices for outsourcing front-end development services.
What is front-end development?
Front-end development, or client-side development, refers to designing and implementing a website's or application's user interface (UI). It involves creating the layout, visual design, and interactive features that users interact with when they visit a website or use an app.
Front-end developers use a variety of programming languages and technologies to build the UI, including HTML, CSS, and JavaScript. They also need to have a strong understanding of user experience (UX) design principles and be able to create visually appealing and intuitive interfaces that meet the needs of the target audience.
Front-end development plays a crucial role in the user experience of a website or application, and it's an essential part of any digital product. The work of a front-end developer often intersects with that of a UX designer and a back-end developer.
Why should I consider outsourcing front-end development services?
As mentioned in the intro, there are several reasons why outsourcing front-end development services may be an excellent option for your company. One of the main reasons is cost savings. Outsourcing is often more cost-effective than hiring in-house developers, especially if you only need front-end development services for a specific project. 
Also, a company can benefit from a vendor's specialized skills and experience and the ability to scale its development resources as needed. This can be especially useful for companies with fluctuating project demands or in need to quickly ramp up or down their development efforts.  
In addition, outsourcing front-end development can allow a company to focus on its core competencies and improve the overall quality of the product, as well as save time by delegating the development work to a vendor. 
How do I find the right front-end development company to work with?
Finding the right front-end development company to work with is crucial for a successful project. Start by defining your project goals, timelines, and budget, and research potential vendors with experience in the technologies and frameworks relevant to your project. 
Review the company's portfolio and case studies to get a sense of their past work and the types of projects they have experience with. Glassdoor, Trustpilot, LinkedIn, GoodFirms or Clutch are some platforms to do this. Consider the company's culture and values. You can also request references and speak with past clients to get an idea of the company's track record and how well they handle challenges like yours. 
What should I consider when choosing a front-end development company?
There are several factors to consider when choosing a front-end development company. Technical skills and experience are crucial, as the company will be responsible for building and implementing the UI of your website or application. Check if the company has experience with the technologies and frameworks you need for your project.
Effective communication and collaboration are also essential. Verify that the vendor has a track record of working well with clients and can effectively communicate and collaborate with your team. Cultural fit is also important, as you will be working closely with the vendor for the duration of the project. It's a good idea to have a face-to-face or video call meeting to get a sense of the company's culture and see if it aligns with your own.
Finally, consider the company's pricing and business model. Make sure the company is transparent about its rates and fees and that they align with your budget. Also, consider whether the company offers flexible pricing options or packages that may be more suitable for your needs.
Once you've narrowed down your options, it's a good idea to request proposals from a few different vendors. This will allow you to compare and contrast their approaches and determine the best fit for your project. 
Bringing it all together
In summary, outsourcing front-end development services can be an easy, cost-effective, and efficient way to access specialized skills and expertise. By carefully considering factors such as technical skills, communication and collaboration abilities, cultural fit, pricing, and business model, you can find the right vendor to meet your needs and achieve success with your project.