Engel & Völkers 30A Beaches Announces the Sale of 106 Camp Creek Point and Why the Florida Market is Expanding More Than Ever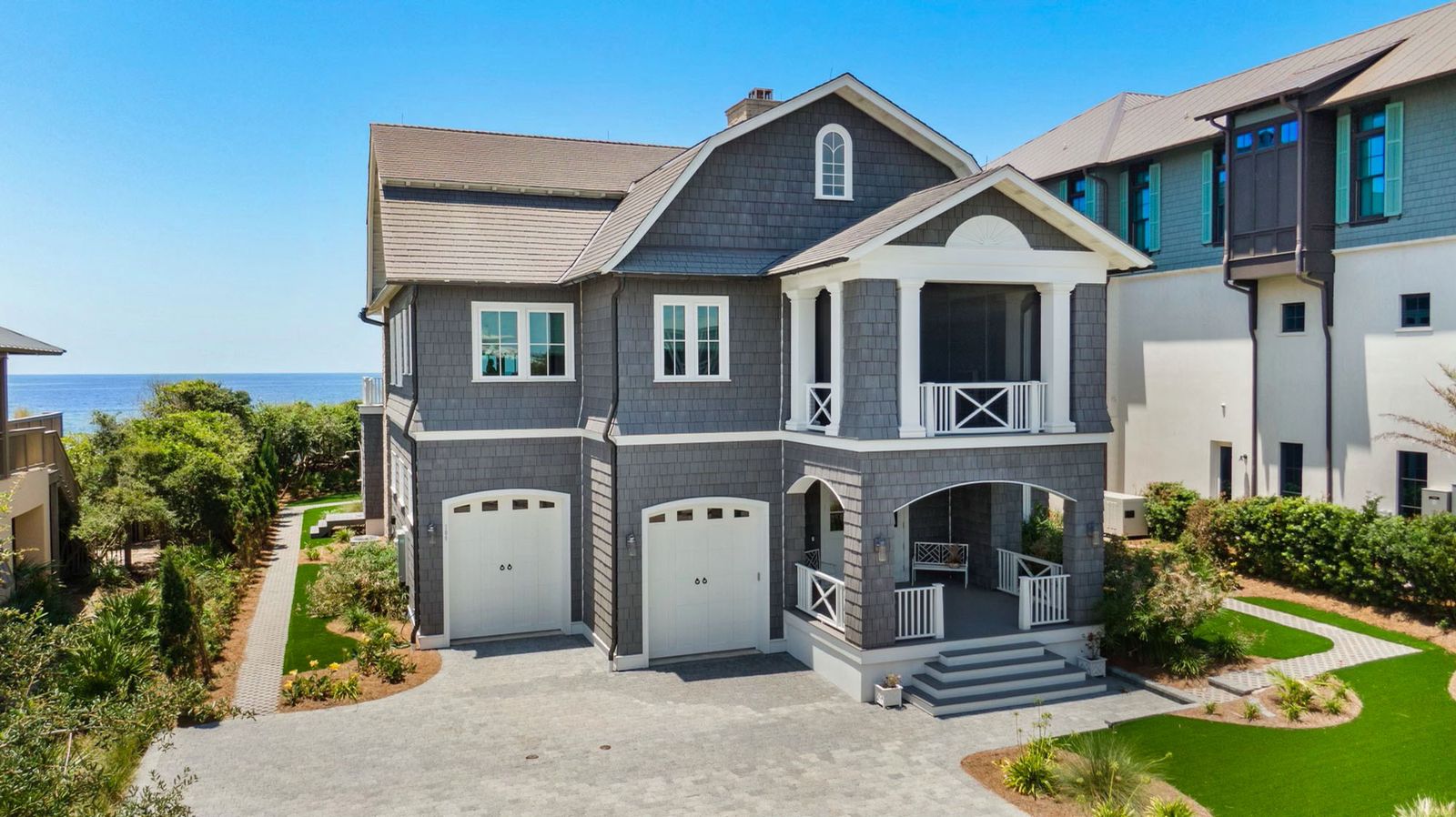 The Emerald Coast has seen an influx of buyers, leading to the rapid sale of this high-dollar gulf front listing.
 With the COVID-19 pandemic still prohibiting many offices from returning to normal, more and more employees continue to work remotely. The ability to work remotely from anywhere in the US has buyers choosing the Emerald Coast for a more laid-back lifestyle with impeccable scenery.
This surge in out of state buyers has caused the Florida market to become extremely competitive and properties are selling for record prices in record timing. The smaller town feel of Santa Rosa Beach combined with the incredible luxury property available, is refreshing for buyers coming from larger metropolitan areas.
While it's normal in this climate for properties to leave the market in a swift manner, it's not typical for listings such as 106 Camp Creek Point, given the price range.
About 106 Camp Creek Point
The fully furnished Nantucket Cape-style home of 106 Camp Creek Point sits on the white sands of Florida's rarest dune lake ecosystems, Camp Creek Lake. The beachfront dream home has four bedrooms and four and a half baths and is constructed from the finest materials. A combination of sophistication, practicality and comfort, this home will provide its owners a dreamy and restful escape on the coast.
As you enter, you'll find high-end finishes, including impeccable oak floors by Seashore Flooring and pine stained ceilings. There is direct access to the garage/storage and an ever-coveted elevator. The first floor boasts 3 spacious ensuite bedrooms. The second floor has a private media room with theater seating, 85″ Samsung TV and custom cabinets, half bath, living area with a stunning stone fireplace. The living and dining area flow seamlessly to a massive and impressively thought-out chef kitchen. Adjacent to the kitchen, you will find the laundry room with an expansive butler's pantry.
The exterior spaces include a two car garage with massive storage behind it that leads out to the rear porches and the beach.
"This listing was such a treat for us. Flawless design and impeccable construction. From the flooring to the roof and siding material, 106 made our life easy. We wish every seller and listing was this smooth. The seller at 106 came prepared and had her home ready to sell from the moment we stepped in.  This was simply a textbook listing that we were very proud to represent," says Bobby Johnson, Real Estate Advisor with Engel & Völkers 30A Beaches.
About Engel & Völkers
Founded in 1977 in Hamburg, Germany, Engel & Völkers is one of the world's leading service companies specialized in the brokerage of premium residential property, commercial real estate, yachts and aircraft. Based in over 800 locations in total, Engel & Völkers offers both private and institutional clients a professionally tailored range of services.
The company is currently operating in over 30 countries on five continents. With 961 shops worldwide, and 239 shops operating in the United States, Engel & Völkers has a global reach that other firms do not.
If you are also looking to move to the Emerald Coast, don't wait to buy your dream property. Learn more about Engel & Völkers 30A Beaches and the sale of this listing here.
This Canadian Entrepreneur Tells Us The Highs and Lows of Running A Successful Hemp Company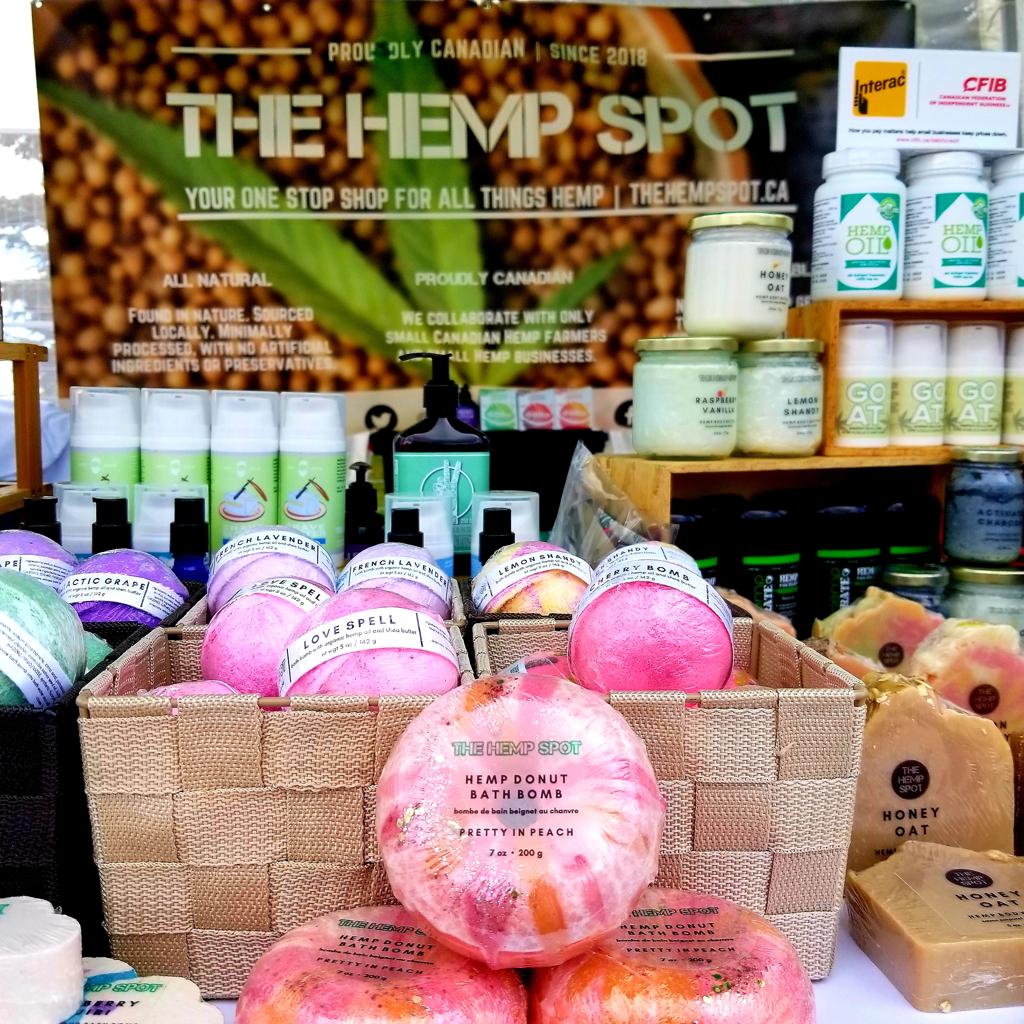 East of Toronto lies a Canadian hemp company called The Hemp Spot which offers over fifty plus products.
CEO and founder, Jacob Moore started the company in 2018. Moore's interest in hemp began when he was looking for a healthier protein product that would help with recovery and pain remedy. Moore has an autoimmune disease called Ankylosing Spondylitis, which can cause some of the small bones in someone's spine (vertebrae) to fuse. This can cause less flexibility and can result in someone having a hunched posture.
His discovery of hemp protein helped with the pain however, he realized there were not a lot of Canadian hemp products readily available. Knowing there might be others who were also suffering from joint pains or who were looking for safer, healthier options to help with recovery, Moore created The Hemp Spot.
"We are your local one-stop-shop for all things Canadian hemp. We have a variety of Canadian hemp products supplied by various Canadian hemp farmers and small Canadian hemp businesses," said Moore.
Even though Moore found a natural product that would help many Canadians, he faced
numerous obstacles to get his business started. Banks gave Moore a hard time because of the misconceptions and stigmas surrounding hemp. Banks deemed hemp as marijuana. Although growing industrial hemp has been legal since 1998.
"When hemp was grouped in with marijuana it was declared an illegal substance. Slowly people began to ignore the benefits for the environment and for themselves. Till this day many people believe hemp is marijuana and has a high amount of THC," said Moore.
To clarify, hemp comes from the same species of plant as cannabis however, it has lower levels of tetrahydrocannabinol (THC) compared to cannabis. The first license to grow industrial hemp for commercial purposes in Canada was issued in May 1998. Unlike its sister plant (cannabis) hemp takes around 90-120 days to grow, compared to four to eight months growth time for cannabis.
Moore continues to have problems advertising his company online because social media platforms such as Facebook bundle hemp with marijuana under their advertising regulations. As of 2019, Facebook has made some adjustments to their advertisement laws, which allows hemp companies in the U.S. to promote their businesses, as long as they're promoting non-ingestible hemp.
"It may say hemp companies can advertise on Facebook/social media but hemp companies (in Canada) like myself are not allowed to promote, even when we try to promote our Hemp Face cloths. I've been flagged for selling illegal substances. I wish we were allowed to advertise however, we're not able to," said Moore.
Similar to advertising companies, Moore had to prove to banks that hemp was not a marijuana product. Nonetheless, Moore's resilient spirit has allowed him to mount a thriving business and also to educate the public.
His company has helped many Canadian hemp farmers. Hemp expels four times more carbon dioxide than trees, and helps reduce greenhouse gases in the air. "We want everyone to experience hemp for all that it is; to utilize it as a food supplement, to clothe ourselves, to help transportation grow, and to help shelter families," said Moore.