Everything You Need to Know Before Renting a Dumpster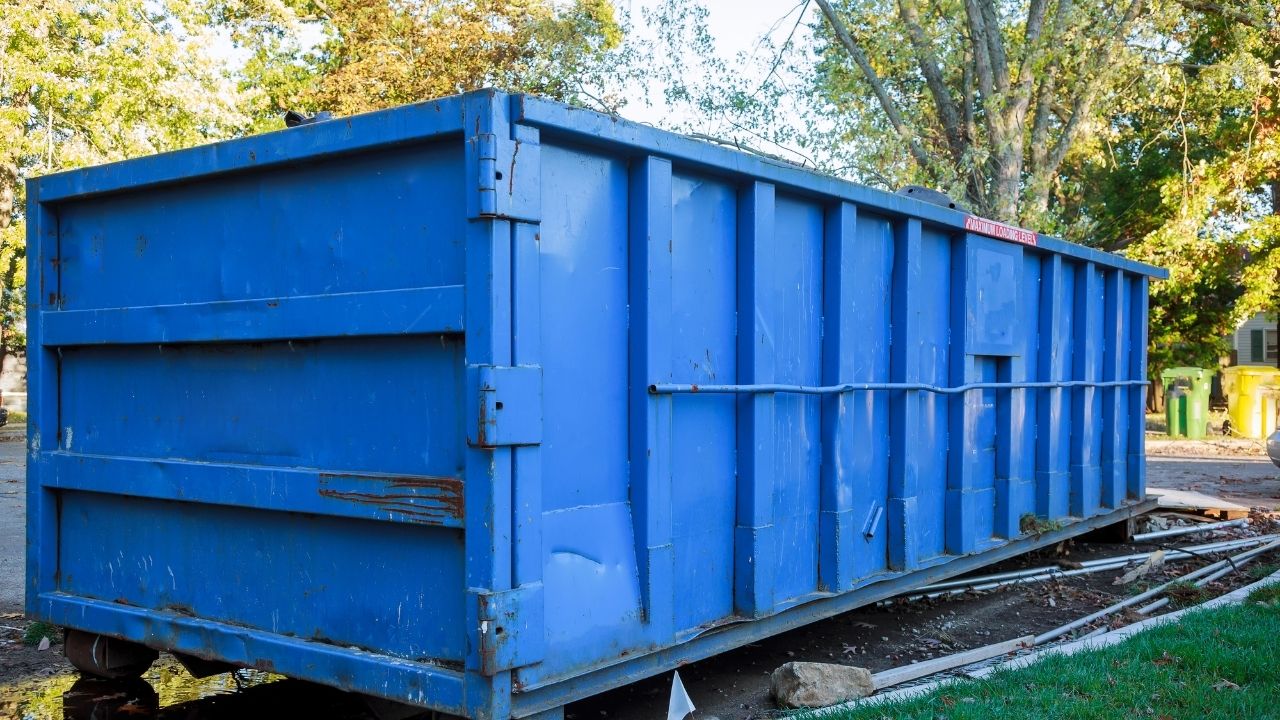 Renting a dumpster can help you with a multitude of tasks, from renovation to decluttering in anticipation of a move. While it's not hard to find a reliable dumpster rental company, there are some things you'll need to know before renting a dumpster; for example, you'll need to know the size of the dumpster you need and become familiar with regulations dictating what you can and can't discard in them.
Fortunately, you can learn everything you need to know to rent a dumpster in a relatively short period of time.
Why Rent a Dumpster?
There are several good reasons to rent a dumpster, including:
Renovation.

Renovating a kitchen, bathroom, or other area of your house will likely leave you with old appliances and waste material.

Landscaping.

Landscaping work can churn up bushes, trees, and other plants that won't go away on their own.

Disaster cleanup.

Fires, earthquakes, floods, and other natural disasters tend to leave a path of destruction, along with piles of debris, in their wake; dumpsters are perfect for cleanup.

Moving.

Dumpsters are ideal for clearing out old junk before moving.

Decluttering.

Even if you're not moving, decluttering the house can help you feel better and take better advantage of your living space – and a dumpster can help you do it.
Size and Spec Considerations
One of the most important decisions you'll make when renting a dumpster is determining what size to get (and what type of dumpster to get in general).
Volume.

Different types of dumpsters offer

different sizes and loading capacities

. For example, a standard 10 cubic yard dumpster is about 17×7.5×3.5 feet and it can hold about 4,000 to 6,000 pounds. At the other end of the spectrum, a 40 cubic yard dumpster is roughly 22×7.5×8 feet and it can hold upwards of 12,000 pounds. The bigger your project, the bigger the dumpster you're going to need – and you shouldn't risk overloading it.

Materials.

Some types of materials need a specific type of dumpster. For example, some dumpsters are designed for landscaping or for certain types of materials that don't belong in a standard dumpster.

Placement.

Where are you going to place the dumpster? Dumpsters are often bigger than renters imagine; you'll need to have a spot in mind before renting.
Appropriate and Responsible Disposal
Next, you'll need to familiarize yourself with what you can and can't throw into a dumpster. Generally speaking, you shouldn't dispose of things in a dumpster that you wouldn't throw in with regular trash. For example, you should never throw away old electronics, recycling them instead. You also shouldn't throw away paint, gasoline, or other hazardous materials. Read a full guide on the subject before planning your dumpster rental.
Other Tips
Here are some other miscellaneous tips that can help you with your dumpster rental:
Shop around.

There are likely many different competing dumpster rental companies in your area. They may offer different prices, different sizes of dumpster, or different perks and additional services with rentals. Shop around before committing to your choice.

Measure twice.

Size is one of the most important considerations when renting a dumpster, so it's something you need to be sure about. Measure all the big items you plan to get rid of (if you can) so you can come up with an accurate forecast of your volume needs. You'll also want to measure an outline of the dumpster you're considering so you can see if it will conveniently fit in the space you intend for it. You don't want to be stuck with a dumpster that's too big or too small.

Do your prep work.

It pays to do some prep work in advance. Prepare the area for the dumpster so you're not scrambling at the last minute and try to go through some of your items before the dumpster arrives. The better you understand your project, the more efficiently it's going to flow.

Lift responsibly.

It's easy to hurt yourself when lifting heavy objects, especially if you don't have much experience. Make sure you lift with your knees (rather than your back), use proper equipment, and don't take on more than you can handle. While you're at it, take frequent breaks.

Get help.

Finally, consider getting help. Whatever your project is, it's going to be much easier and more manageable if you have more people participating in the process. Consider calling on roommates, friends, family members, and neighbors for some assistance – or hire a pro to do the job for you.
A dumpster can make your life considerably easier, and the rental process is a breeze if you know what you're doing. After a bit of research and a bit of planning, you'll be in a position to take full advantage of this additional asset. 
Why use custom web development? Why is it better to use ready-made CMS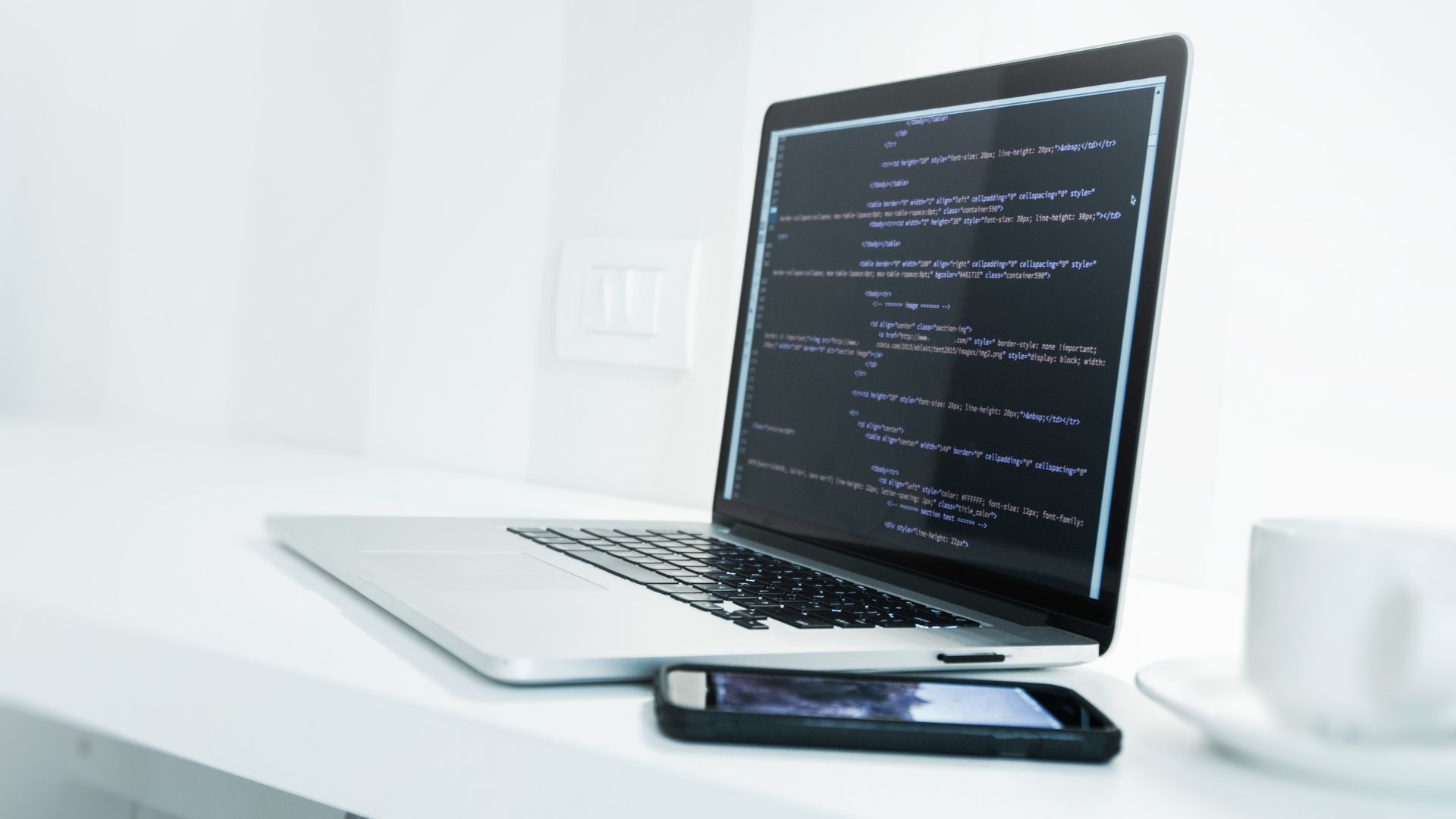 Custom web application development is not only good branding. It is also a great tool for communication between company and customer and much more enjoyable for both. Apps extend an expanse to portable and mobile gadgets' ability to provide seamless expansion of the scope with which companies can serve to consumers online. Interface of the application should be attractive and comfortable in use. Moreover, it should have a unique identity, which reflects the company's branding message and helps to establish emotional connection with customers. Custom-made design and development increase user engagement and distinguish a company from the competition.
But using off-the-shelf solutions might be the best choice for the companies, which are just starting their web journey due to its cost efficiency. In this article we will define pros and cons of custom web development compared to SaaS products. 
Digital innovation is a critical component of modern business development. Business leaders usually face a choice between using off-the-shelf solutions (SaaS) and designing custom ones. The former offer a high degree of reliability at a lower price tag. However, SaaS products may lack critical features that are necessary for meeting the company's requirements.
Custom web development company services VS SaaS CMS: pros and cons
It is common for small businesses to rely on SaaS as a lower-budget alternative. But as a business grows, so do its demands for software. For example, companies might need to manage more resources, and SaaS is unable to meet the increasing needs.
Custom development allows the implementation of solutions that match the very particular company's needs. The decision to go with it can stem from the rising number of employees, new locations, or new markets. With SaaS, companies have to deal with the one-size-fits-all approach, facing limitations in different access levels, feature customization, etc.
When choosing custom web development services, it's important to find the right provider who will understand the company's structure and goals.
Pros and cons of SaaS products
The nature of SaaS reveals its strengths and weaknesses. A cheaper solution also means weaker control over it. Take a look at the table below to learn about the pros and cons of SaaS products:
Pros:
Cost efficiency.

Reliability and maintenance.
Automated updates.
Data protection.
Cons:
Limited customization.

Limited control.
Limited scalability.
Security concerns.
Pros and cons of custom web development services
Having a customized app addresses specific company needs. It allows businesses to create unique features based on their requirements and add all the integrations they need. Plus, such solutions can be more secure. For instance, a company may have an offline copy of data, protected from external attacks.
Pros:
Customization capabilities.

High flexibility.
High security level.
Unique features as competitive advantages.
Cons:
Large investments.

Resource-intensive.
Not automated.
Security risks.
Who needs custom development?
When a business has specific needs, it's best to choose custom software app development. It also makes sense in the following cases:
A company is planning to use this software for various projects and demands functionality variation from one project to another.

A business is scaling.
A company has its own development team with sufficient expertise to implement a required solution.
A business has already used a SaaS product that doesn't match the needs.
Being a custom web development firm, TRIARE builds scalable and secure apps for businesses of different industries, be it edtech, healthcare, or ecommerce. Our mobile app development team has created dozens of native and cross-platform solutions used all over the world. In services our company offers we take aim at custom-made approach. It enables a business to build a site focused on delivering real business results via an optimal structure and user experience. 
Starting from planning, implementing, monitoring, communicating and finally delivering the completed project before the deadline, we ensure quality at each step. We take care of post-release maintenance and support, so you shouldn't worry about security risks.