Experienced Truckers Share Valuable Driving Tips You Need to Know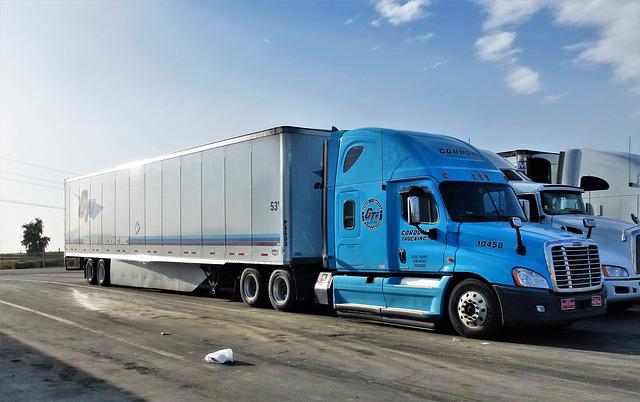 America is currently facing a logistics crisis partly due to disruption by the COVID-19 pandemic and an acute shortage of truck drivers. If you have ever wanted to be a trucker, there is never a better time than now. 
But the conditions and the pressures of work can easily have a toll on truck drivers, making it one of the riskiest professions. But some truckers have been in it for a lifetime and have managed to drive incident-free. 
Keep reading as we share some valuable tips from experienced truckers that you may want to know early in your newfound career. 
American Trucking Industry Statistics
The trucking industry employs approximately 3.5 million Americans representing 5% of all full-time employees. This industry is male-dominated, with only 10% of all truckers being women. 
Other statistics indicate that the industry is 80,000 truckers short, a figure expected to rise as older truckers approach retirement. As a result, the existing truckers are often pushed to the limit to ensure that trucking companies meet the deadline, a significant contributor to truck accidents in recent years. 
In 2020, over 4,865 people died in truck-related injuries in the U.S., representing a 1% decrease from 2019 but a 31% increase since 2011. If you want to get an in-depth look at the trucking accident rates, this list of truck accident statistics can be a good read for you.
Safety Tips from Experienced Truckers
Drive Defensively
Defensive driving means driving with an awareness that you could be the only driver on the road with safety in mind. According to most experienced truckers, many drivers do not know how to drive safely around big rigs. A study conducted by a Michigan university showed that over 80 percent of all crashes involving a trailer are caused by other vehicles rather than the truck. 
Some defensive driving tips for truckers include being cautious about your blind spots, which can be relatively broad, and maintaining a wider following distance than an average car. With up to 80,000 pounds in tow, you will require a longer distance to come to a stop than an average car.
Ensure Your Truck's Maintenance Is Up to Date
The responsibility of ensuring that the truck's maintenance is up to date lies with the trucking company. Your life is at risk when driving a truck, so you may want to ensure that the company does what it is supposed to do. 
You do not have to wait for the maintenance schedule to look for mechanical issues. Regular inspection of your truck before getting on the road is vital to ensure everything is in its right working order. 
For example, you may want to physically examine the wheels to ensure they have the right pressure and that there are no loose screws. You may also want to ensure that all your brakes, brake lights, and turn signals are functional before getting on the road.
Get Adequate Rest and Sleep
Adequate sleep and rest are essential when operating big rigs. If you do not get enough of any, you risk sleeping while on the road creating a significantly high risk of getting into an accident. Federal laws stipulate a maximum of 60 to 70 driving hours per week and regular breaks that vary depending on the driving regime.
Most trucks come with automatic logs that indicate the number of hours they have been on the road. However, logging out doesn't always mean the driver will get adequate rest. 
Some truckers use the brakes to engage in other activities such as drinking, which could mean they don't get enough rest to drive the following day safely. According to experienced truck drivers, if you feel drowsy during your drive, it is best to pull over into a rest area and take a break before proceeding. 
What You Should Keep in Mind When Renting an Apartment?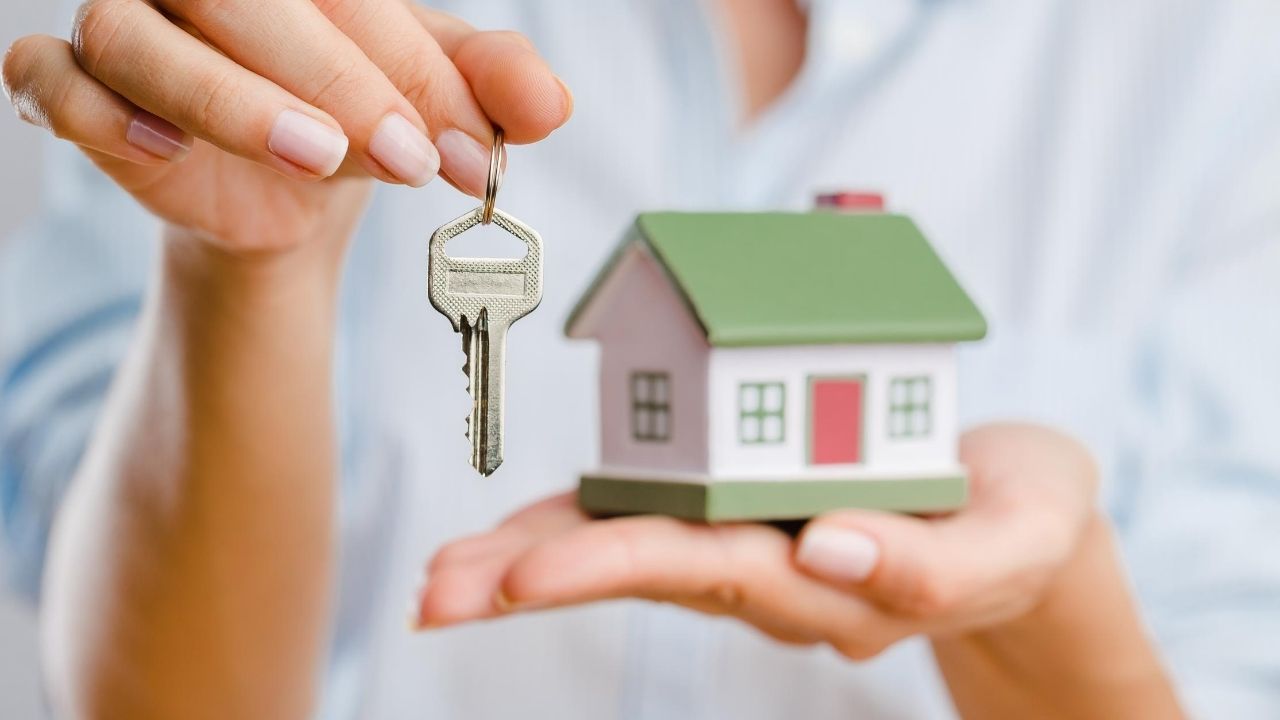 One of the first things you should keep in mind when renting an apartment is what the application process will entail. Many landlords and property management will require specific information from potential tenants, such as proof of income, rental history, and personal references. Some may even request your social security number to run a credit check. Be prepared for a fee, which may surprise you if it's your first time renting an apartment. Therefore, you should apply for only those apartments you're interested in living in.
Do I have to pay for utilities?
Some leases require tenants to pay for utilities, while others do not. Utility bills can vary depending on the type of property, age, and individual metering for each unit. Before renting an apartment, make sure the landlord transfers utilities to your name. If you do not transfer them on time, the landlord may end up with the utility bill and need to recoup the costs. Make sure you have a backup plan in case the landlord cancels your service.
To set up your utilities, contact your utility provider directly. Most utilities accept payments online, but some require a phone call or a physical address. You can find their contact information in your lease. Ideally, you contact these companies several weeks before moving in to get your utilities set up. If you find that you have to pay the bills before moving in, contact the utility provider ahead of time and request a plan for the period of your stay.
Utilities vary depending on whether your landlord will cover the costs. Some landlords choose to cover all utilities, while others charge only a portion of them. In such cases, utilities must be included in the rental payment, and the landlord will estimate the costs. If you are renting a single-family home, your landlord may be willing to cover utilities. If you have a small property with a backyard cottage, you will likely need to pay for the electricity and gas, and this is not something you should worry about, because your landlord won't be able to charge you more.
Do I need renters insurance?
If you're thinking of pet-friendly apartments for rent in Sacramento, the question may be: Do I need renters insurance? In many cases, you don't. Your landlord's insurance covers damages to their property, but not yours. Renters insurance protects your possessions from damages and liability claims. Plus, you won't have to pay the landlord's insurance if you get into an accident. And it's cheaper than you might think – some renters end up paying virtually nothing at all.
The answer to the question "Do I need renters insurance when renting an apartment?" will depend on a few factors, such as your home's value and location. A policy with a high deductible will be more expensive, so you should calculate the total value of your personal belongings beforehand. A low deductible will save you money if you need to claim. Moreover, having a policy protects you financially even if someone breaks into your apartment. Getting renters insurance gives you peace of mind if anything should happen.
Renters insurance protects you financially as well as your physical possessions. In case of a fire or burglary, it will pay to replace your belongings. And if your belongings get stolen, your insurance will reimburse you for them, which is a great benefit. You can even get renters insurance when traveling, and use the coverage to cover any additional living expenses. It's cheap, and it protects your finances as well as your personal belongings.
Do I need a rental reference letter?
When renting an apartment, you may be asked to provide a rental reference letter. A landlord may request that you provide one to verify your reliability. The letter is not intended to be a character study, but rather a statement of your reliability as a tenant. If you do not have a landlord reference letter, you can request a letter from a landlord in your area who can provide one.
Choosing personal references is a personal choice, but it is important to choose the right people to provide them. Avoid family members or close friends because they may have skewed views of your character. Use people from your work experience to give unbiased references. A good personal reference shows the landlord your character, and a bad one could cost you the apartment. Make sure to get a reference letter from a landlord who knows you well and trusts you.
You must ensure that your rental reference letter is a positive one. If a previous landlord has a bad record, you should decline to write a rental reference letter. In this case, you should include any red flags in a positive tone, and conclude the letter with a positive recommendation for your former tenant. This will make you stand out in the rental market. Ensure that your landlord is honest and professional in the letter. It will help you if you write a positive reference letter for a former tenant.