Explosive new Documentary Uncovers Controversial Subject of Toxic Air on Flights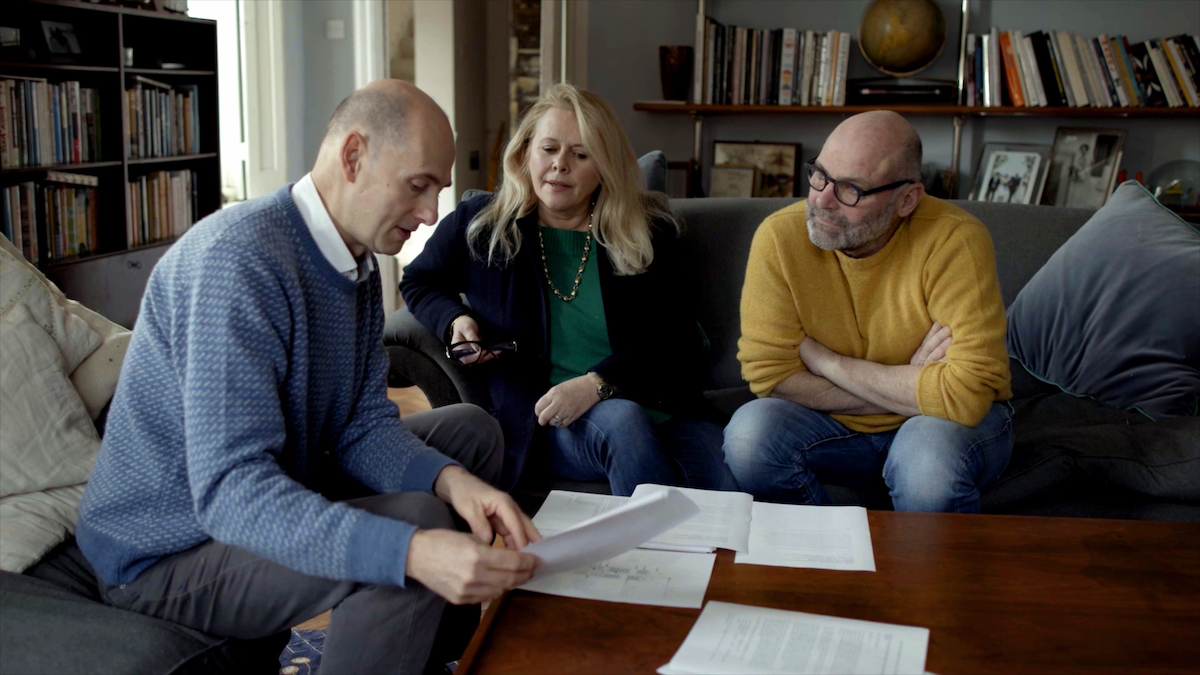 A new documentary is making international headlines after it revealed a damning picture of the airline industry and the issue of air toxicity affecting travellers around the world.
"Everybody Flies" takes a deep look at air travel, and highlights a problem that has plagued the aviation industry for more than 50 years where toxic air and fumes end up getting circulated in cabins.
The revealing findings show that people are being regularly exposed to toxic air, and the problem is most notable for pilots and air crew that are having to inhale the fumes for much longer. In fact, just this month, there were more than 19 reported cases of air toxicity, with chemicals leaking into aircraft cabins, where passengers had to evacuate via emergency slides, or were even forced to breathe in thick smoke before disembarking.
The problem is wide-spread and one of the worst-kept secrets in the airline business. The documentary shows research and findings from a former airline captain, Tristan Loraine, who also produced and directed the film along with co-director Beth Moran.
The documentary recently premiered in London at the Raindance Film Festival, and was well received by critics. Airlines have been under pressure due to a myriad of safety issues surrounding toxic air, and there are a number of legal cases pending from cabin crew that have been exposed to chemicals during flights throughout the course of their careers.
"Everybody Flies" is a crowdfunded project, and the film's producers are raising awareness about the problem so that the airline industry will take responsibility to adjust engine designs to ensure that chemicals don't end up being mixed into the normal air supply passengers breathe during a flight.
Air toxicity is common and it is often the case that passengers are unaware that the air they are breathing has a mixture of chemical components used to lubricate a plane's engines. These chemicals often have no smell, and therefore people don't know that they are in fact being exposed to toxins that are harmful to health.
Should the airline industry take more action to resolve this problem?
More and More People are Choosing Exercises to Take Care of Their Mental Health
Exercise encourages weight loss, keeps the body strong and improves overall well- being. Research says exercise is a powerful tool to treat and even prevent common mental health issues. Anxiety affects 40 million 18 years aged American people, states the Anxiety and Depression Association of America. The individuals have a high risk of ending up in hospital for a psychiatric disorder. But anxiety is treatable and exercise is one of the top methods to do so. According to sahlhealth.com, many people are now understanding that exercise not only benefits their looks, but also their mental state and sleeping patterns.
Exercise makes parts of body move encouraging blood flow to important organs in the whole body including the brain. More blood in the brain means clearer thinking which becomes vital in stressful situations. Exercise helps reduce production and levels of the stress hormones, cortisol and adrenaline in the body. Cortisol and adrenaline are stress hormones. And instead the production of endorphins, a mood elevator, is elevated.
Post-traumatic stress disorder develops after life-threatening or life-altering events which can lead to the development of a number of chronic diseases such as diabetes and cardiovascular health. Exercise in such cases serves as an effective distraction. It helps a person calm down, improves their mood and gives them a sense of control in situations out of their hands.
Depression is affecting people worldwide leading them to commit suicide. Exercise helps treat mild and moderate depression. It stimulates the brain to release hormones known as dopamine and endorphins. Plus exercise encourages the reduction of inflammation and stimulates neural growth. It helps people better their mood and stay fit leading to an overall improved physical appearance and a calm mind.