Fake Memphis Associates Checks Arrive Just In Time for Election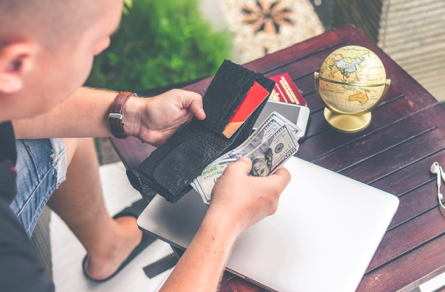 Memphis Associates personal finance and debt consolidation offers are bait and switch. Memphis Associates has begun flooding the market with debt consolidation and credit card relief offers in the mail with the website mymemphisassociates.com. The problem is that the terms and conditions are at the very least confusing, and possibly even suspect.
The interest rates are so low that you would have to have near-perfect credit to be approved for one of their offers. Best 2020 Reviews, the personal finance review site, has been following Memphis Associates, Tate Advisors, Plymouth Associates, Credit 9, Americor Funding, Safe Path Advisors, Silvertail Associates, etc.).
Best 2020 Reviews closely monitors personal loan offers, debt reduction, and credit card consolidation offers sent through direct mail to consumers.
For the 2020 US Election, finances in America will be a chief topic of discussion. Today, America and the rest of the world is in debt and sinking lower and lower due to the pandemic. More and more money is required for relief packages and people on welfare are bearing the brunt of it. However, will your vote impact your finances in the future? The short answer would be, yes. The person who wins will obviously impact how successful America is in getting back on its feet.
How Will the Result of the Election Impact Your Finances?
This US Election finances have been the topic of a lot of policy decisions for both candidates. If Donald Trump is re-elected, then there's not likely to be any changes to the tax code. In 2017, the new tax cuts were introduced and they will probably stay. If Joe Biden wins then the Trump Tax Cuts of 2017 may be rolled back slightly or removed altogether. According to the Biden campaign website, anyone making less than $400,000 a year will not face any changes.
Also, Joe Biden has said that he would return the country's top individual tax bracket back to 39.6%. On the corporate tax side, Biden would raise corporate tax from 21% to 28%. The rate was previously 35% before 2017.
This US Election finances are going to be a huge issue since most people are just scraping to get by and many are in need of some sort of credit card relief. Putting food on the table will actually be a huge issue this time around; more than it's been for years. Not since the 2008 financial crash have things been this dire in recent memory.
However, consider this; the country is on an unsustainable fiscal path no matter who wins. The fact is that there are far more impactful things than the tax code on your future.  So listen closely to these facts.
The government takes in money every year in the form of taxes. If the amount taken in is less than which the government spends, then there will be a deficit. For 2020, the Congressional Budget Office has projected a federal budget deficit of $3.3 trillion. Hence, it means that the US government has spent $6.6 trillion while the budget was only half that. That's triple the deficit that was recorded in 2019. That's why this US Election finances have been such a hot topic.
Spending This Holiday Season
There are several things you should keep in mind while spending this holiday season. The COVID-19 pandemic has affected more than just businesses. Millions of people are on welfare and have lost their jobs. The average American carries thousands of dollars' worth of debt already, hence spending this holiday season is most likely not an option.
Even if you have a considerable amount of money saved up, you should save it. There is no knowing how long the pandemic will last and how the stocks will go down. This US Election finances should be the only thing on your mind and holiday shopping should be postponed. If you don't spend this holiday season, you'll at least have a lot of money left over for food, medical bills, and education. If you do, then you'll probably waste money on something that has very little utility besides the first month.
That doesn't mean you should spend $0 of course. It just means you shouldn't splurge. Morning Consult did a survey that showed that this US Election finances are extremely tight for Americans. 39% of those surveyed said that they planned to cut back on gift spending. This was due to the financial squeeze, of course, but also because in person gatherings have been shut down.
Even if somehow you do manage to see your relatives or friends during this time, there won't be very many. You will likely be spending the holidays with your immediate family members or roommates. If you want to get them a gift or two, go ahead. However, think of a cheaper way to tell them you love them rather than getting that expensive watch or necklace.
Since this US Election finances will be extremely meager for most Americans, it's important to remember this fact. Gifts that have experiences attached to them are often the most effective. Gifts that are related to your experiences with loved ones create the longest lasting happiness. During COVID-19, those experiences have been few and far between. Hence, getting your loved ones something sappy and sentimental may actually be the best thing for them.
You don't even have to spend any money for this. You could design a small presentation on your computer or make a video that reminds them of the good times. Or you could spend a little money on a beautiful frame for a sentimental photograph.
Since this US Election finances are tight for everyone, you could just consider helping out as a gift. This doesn't mean just help out grocery shopping, of course. However, you could help out your neighbors with a handyman job like fixing a pipe. Other odd jobs can including beefing up their computer or installing software or setting up a router. You could even help them put up a shelf or hang their television. Things like these will really speak to your loved ones and show them that you care.
At a time when money is scarce and people are really struggling, you don't need to shower them with gifts. Just giving them support and showing them you care with small gestures can go a long way. This US Election finances will be one of the most pressing topics for any family. If you can make someone in your own or another family happy for a little while, that'll be the best gift for them. It won't cost much, but it'll mean the world to them.
So remember to save, and spend only on what matters. This US Election finances will be ruling our every thought. That's why we have to prepare for the worst.
[QUICK GUIDE] How Much Does Home Warranty Coverage Cost? | Total Home Protection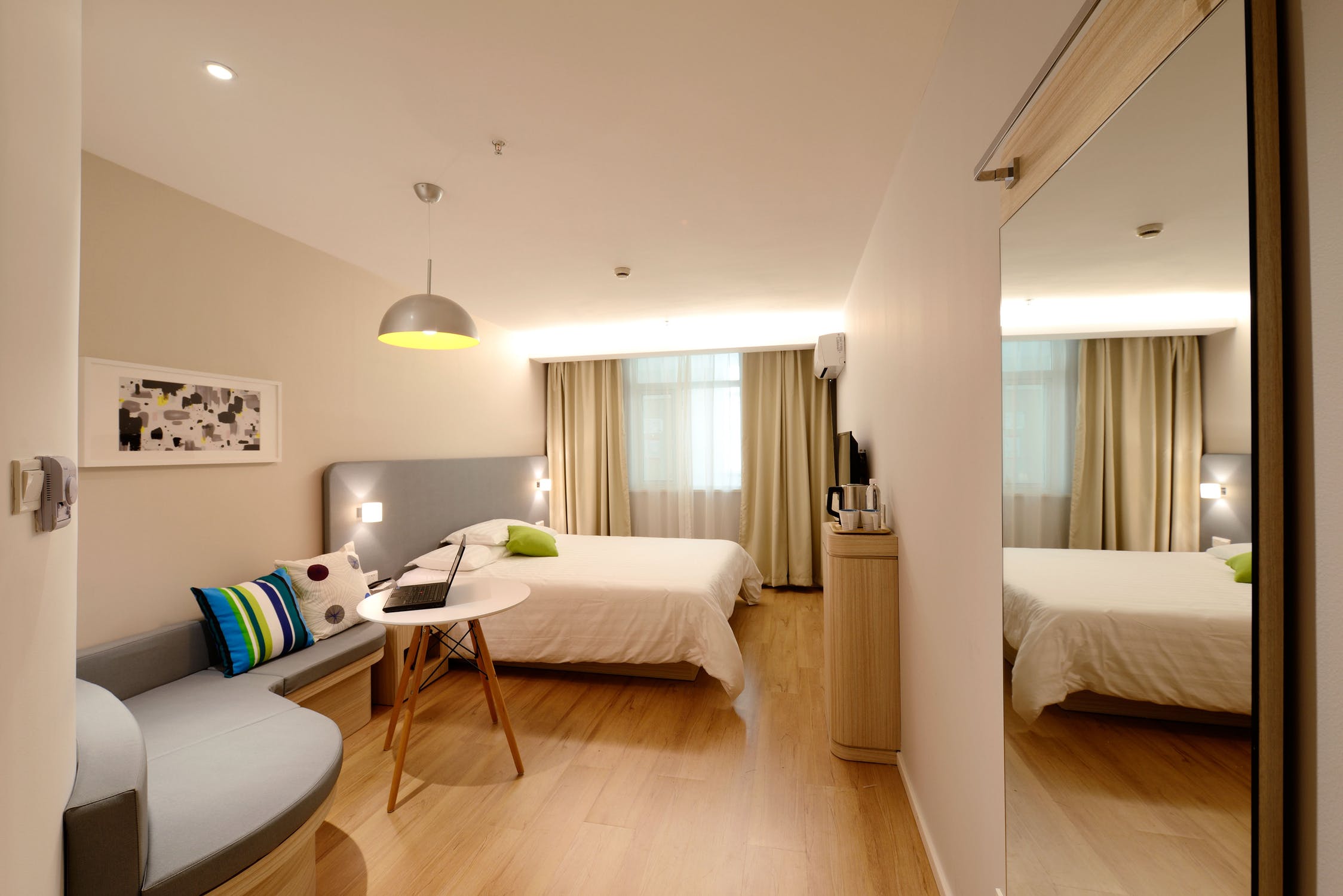 The average cost of home warranty coverage is between $300 to $600 per year, or $25 to $50 per month (Total Home Protection sits neatly inside this average with plans that range from $500-$599 annually.) Although, you are also required to pay an average of $75 per service call visit. Note, costs may vary based on where you live and the level of coverage you want to place on your home.
As a quick review, the standard fees are as follows:
Annual Payment:

$300 to $600 per year

Monthly Payment:

$25 to $50 per month

Service Call Fee:

$75 per service call visit
Depending on your annual coverage limits, you may also have to pay for repairs that exceed your maximum coverage for a select number of items in your contract. The cost of this will depend on your home warranty coverage company. More on this below:
What is Covered by a Home Warranty Policy?
Home warranty coverage comes in many forms. And home warranty companies offer multiple plans in order to provide their policyholders as much value as possible.
In the case of Total Home Protection (THP), for example, CEO David Seruya describes their coverage plans as follows: "We offer two home warranty plans: Gold Plan and Platinum Plan. Both cover essential home systems and appliances; although the Platinum Plan supplies more extensive services." THP's coverage also extends its warranty to cover items despite the item's age, make, or model, which means that they cover the cost of repair and replacements of all covered items, as long as the damages incurred are a result of natural wear and tear.
Is Home Warranty Coverage Worth the Cost?
To answer this question, let's discuss the cost of repairs and replacements without home warranty coverage, which we've broken down below:
Cost of Repairs:

The cost of repairing damaged items in your home without a home warranty will vary based on the item damaged. As an example, however, the average repair cost of a dishwasher is around $100 to $200. Not so terrible, as a whole. But then, let's look at the average repair cost of an air conditioner, which can cost up to $160 to $530!

Or, the cost of repairing a water heater, which averages at around $200 to $900

!
Handling one or two repairs per year for these appliances and home systems might not seem so bad for the short term. However, when you consider the average lifespan of these items—which is around 10-15 years each—you can start to see that there is definite value in having home warranty coverage. Especially for those with older homes or with more items to protect.
Cost of Replacements:

Borrowing from our previous examples: the average replacement cost of a Dishwasher is $300 to $600, replacing a water heater will take another $2,000 to $4,000, and

a replacement heating system will cost a whopping $3,000 to $5,000.
Replacements aren't required as often, of course. And, as mentioned, there are coverage limits that limit the amount of coverage you get per item, per year anyway. However, even when you consider these two factors, the value getting covered is clear when you compare the average cost of a home warranty ($500-$599 if you choose Total Home Protection) and the amount you'll have to pay to replace one of the bigger ticket items in your home.
Review: Should You Purchase Home Warranty Coverage?
In the end, we're left with one question: should you purchase home warranty coverage? Unfortunately, only you will be able to truly answer this. The average cost of a home warranty is $300-$600 per year, and that comes with more than $20,000 worth of coverage for your home per year.
Remember that, and then estimate the average cost of repairing or replacing the items in your home based on their average lifespan, and then compare that cost to the annual cost of home warranty coverage.
And, once you've got that all figured out, we recommend that you reach out to a home warranty provider like Total Home Protection, who can give you a personal quote on the best plan and the best coverage for you based on your budget and your home. They should be able to address any questions or concerns that you might have as well. And would be more than happy to help you through the process of understanding what exactly you're signing up for.