Fake Memphis Associates Checks Arrive Just In Time for Election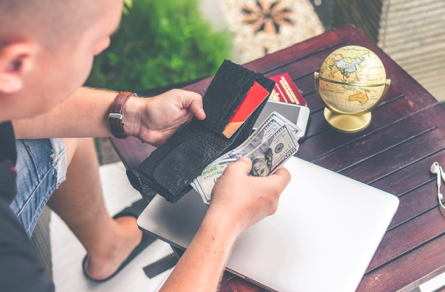 Memphis Associates personal finance and debt consolidation offers are bait and switch. Memphis Associates has begun flooding the market with debt consolidation and credit card relief offers in the mail with the website mymemphisassociates.com. The problem is that the terms and conditions are at the very least confusing, and possibly even suspect.
The interest rates are so low that you would have to have near-perfect credit to be approved for one of their offers. Best 2020 Reviews, the personal finance review site, has been following Memphis Associates, Tate Advisors, Plymouth Associates, Credit 9, Americor Funding, Safe Path Advisors, Silvertail Associates, etc.).
Best 2020 Reviews closely monitors personal loan offers, debt reduction, and credit card consolidation offers sent through direct mail to consumers.
For the 2020 US Election, finances in America will be a chief topic of discussion. Today, America and the rest of the world is in debt and sinking lower and lower due to the pandemic. More and more money is required for relief packages and people on welfare are bearing the brunt of it. However, will your vote impact your finances in the future? The short answer would be, yes. The person who wins will obviously impact how successful America is in getting back on its feet.
How Will the Result of the Election Impact Your Finances?
This US Election finances have been the topic of a lot of policy decisions for both candidates. If Donald Trump is re-elected, then there's not likely to be any changes to the tax code. In 2017, the new tax cuts were introduced and they will probably stay. If Joe Biden wins then the Trump Tax Cuts of 2017 may be rolled back slightly or removed altogether. According to the Biden campaign website, anyone making less than $400,000 a year will not face any changes.
Also, Joe Biden has said that he would return the country's top individual tax bracket back to 39.6%. On the corporate tax side, Biden would raise corporate tax from 21% to 28%. The rate was previously 35% before 2017.
This US Election finances are going to be a huge issue since most people are just scraping to get by and many are in need of some sort of credit card relief. Putting food on the table will actually be a huge issue this time around; more than it's been for years. Not since the 2008 financial crash have things been this dire in recent memory.
However, consider this; the country is on an unsustainable fiscal path no matter who wins. The fact is that there are far more impactful things than the tax code on your future.  So listen closely to these facts.
The government takes in money every year in the form of taxes. If the amount taken in is less than which the government spends, then there will be a deficit. For 2020, the Congressional Budget Office has projected a federal budget deficit of $3.3 trillion. Hence, it means that the US government has spent $6.6 trillion while the budget was only half that. That's triple the deficit that was recorded in 2019. That's why this US Election finances have been such a hot topic.
Spending This Holiday Season
There are several things you should keep in mind while spending this holiday season. The COVID-19 pandemic has affected more than just businesses. Millions of people are on welfare and have lost their jobs. The average American carries thousands of dollars' worth of debt already, hence spending this holiday season is most likely not an option.
Even if you have a considerable amount of money saved up, you should save it. There is no knowing how long the pandemic will last and how the stocks will go down. This US Election finances should be the only thing on your mind and holiday shopping should be postponed. If you don't spend this holiday season, you'll at least have a lot of money left over for food, medical bills, and education. If you do, then you'll probably waste money on something that has very little utility besides the first month.
That doesn't mean you should spend $0 of course. It just means you shouldn't splurge. Morning Consult did a survey that showed that this US Election finances are extremely tight for Americans. 39% of those surveyed said that they planned to cut back on gift spending. This was due to the financial squeeze, of course, but also because in person gatherings have been shut down.
Even if somehow you do manage to see your relatives or friends during this time, there won't be very many. You will likely be spending the holidays with your immediate family members or roommates. If you want to get them a gift or two, go ahead. However, think of a cheaper way to tell them you love them rather than getting that expensive watch or necklace.
Since this US Election finances will be extremely meager for most Americans, it's important to remember this fact. Gifts that have experiences attached to them are often the most effective. Gifts that are related to your experiences with loved ones create the longest lasting happiness. During COVID-19, those experiences have been few and far between. Hence, getting your loved ones something sappy and sentimental may actually be the best thing for them.
You don't even have to spend any money for this. You could design a small presentation on your computer or make a video that reminds them of the good times. Or you could spend a little money on a beautiful frame for a sentimental photograph.
Since this US Election finances are tight for everyone, you could just consider helping out as a gift. This doesn't mean just help out grocery shopping, of course. However, you could help out your neighbors with a handyman job like fixing a pipe. Other odd jobs can including beefing up their computer or installing software or setting up a router. You could even help them put up a shelf or hang their television. Things like these will really speak to your loved ones and show them that you care.
At a time when money is scarce and people are really struggling, you don't need to shower them with gifts. Just giving them support and showing them you care with small gestures can go a long way. This US Election finances will be one of the most pressing topics for any family. If you can make someone in your own or another family happy for a little while, that'll be the best gift for them. It won't cost much, but it'll mean the world to them.
So remember to save, and spend only on what matters. This US Election finances will be ruling our every thought. That's why we have to prepare for the worst.
The Perfect Investment: RAD Diversified and Income-Producing Farms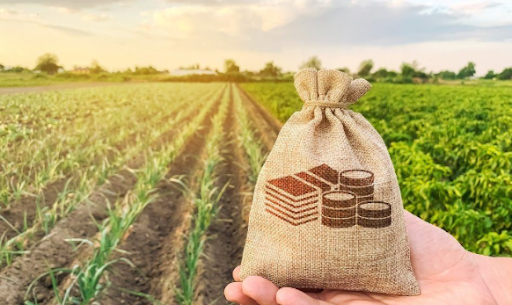 Amidst the global lockdown of 2020, Dutch Mendenhall, founder of RADD America, began looking for an alternative to standard residential real-estate investments. So, he turned his analysis to farms and was blown away by the immense potential he saw. After going public in late 2019, RADD America purchased US farmland and made slices of the real estate available at minimum investments of $10,000.
Income-producing farms vs. other real estate asset classes
According to Mendenhall, an apartment complex in today's US real estate market commands approximately a 4% or 5% cap rate. Farms offer somewhere around a 15% to 20% cap rate.
"When I first began looking at investing in farms, I compared each acre to an apartment or housing unit," Mendenhall recalls. "The variety that income-producing farms provide is what I really love about them as an opportunity. With one season producing wheat and corn the next, you can double tap — you can raise livestock on top of agriculture. Putting money into the farm only pays off in time. Everything from improving soil to increasing irrigation makes a major impact on potential income, and so much of America's farmland has fallen into disrepair during the last 20 years."
When Mendenhall began investing during the early days of the pandemic, sustainable acres of producing farmland sold anywhere from $3,500 to $5,000. Today, he finds that income-producing acres of farmland easily sell for $9,500 to $10,000.
"I've seen farmland values almost double during the last couple of years," Mendenhall says. "Currently, we're in Tennessee, Arkansas, and Idaho, but we are analyzing land all over America. What reports don't show is the difference between a properly maintained acre of farmland and an acre that is in disarray. There's only so much workable farmland on the market today. We've hit the tipping point, and now, there's a scarcity of land for people to buy. If you have the opportunity to purchase amazing agricultural land, you have to pull the trigger quickly."
Income-producing farms as an asset class
Mendenhall is no stranger to investors. Since 2006, he's connected them to deals in short sales, wholesaling, residential properties, and storage units, though he admits that every asset class has caused the same excitement as farmland. "At this point, we can't find enough bargains for our investors," he says. "They take real pride in their investments and keep asking us for more."
RADD America takes a true grassroots approach when connecting its investors to farmland. "The farming world is different from any other in real estate," explains Mendenhall. "We start by having our acquisitions and agricultural teams meet with farmers. When we get ready to brand cattle or plant, all the local farmers come and help. In the same spirit, our teams go out and help the local farmers when it's their turn to brand and plant. To do it right, you have to build a relationship and a connection that's quite different than other types of investing."
RADD America is composed of expert investors and expert farmers. The company offers its investments through fractionalized ownership. In other words, the company purchases one farm and then allows a joint pool of investors to own it together. 
"If you don't have a team that knows how to farm and maximize income, you're not going to get the best possible return for investors," warns Mendenhall. "Thankfully, our team isn't so big for this type of investing that we forget who we are, and we have the economy to scale at a great pace."
The impact of global competition on income-producing farm investments
RADD America closely monitors global trends. In Mendenhall's experience, investors win when they move before the market. However, when they move after the market, they lose.
"When Russian first invaded and sparked its war with Ukraine, for example, we kept a close eye on its global impact," he says. "As one of the largest producers of wheat in the world, we knew that Ukraine — now in the midst of a war — wasn't going to be able to produce wheat at the same scale, so someone else needs to step in and fill the gap. We're constantly monitoring what's happening in the world to stay on top of evolving trends."
In terms of global competition, Mendenhall is frustrated by foreign entities staking ownership of American farmland and agriculture. In this area, China has positioned itself as the number one threat to the sovereignty of the United States.
"When foreign powers have ownership of agricultural land in the US, it puts us all at risk as Americans," remarks Mendenhall. "Over the past few years, we've seen soil quality erode, closures of meatpacking plants, and numerous fires. The likelihood of nuclear war in this age is very small. The quiet war of buying American agriculture and unsettling the American dollar is the threat we face today."
Clearly, RADD America has a lot to pay attention to at home and abroad. "We're monitoring weather patterns and making one-year, three-year, and five-year predictions," Mendenhall explains. "We're also paying close attention to interest rates to see where this shifting economy is headed. The up-and-down cycles are faster than they've ever been. Monitoring the industry is critical. With expert investors and agricultural specialists from RADD America on your team, farmland can be one of your most promising and rewarding investment opportunities."