Fitness Experts Give Tips on How to Do a Juice Cleanse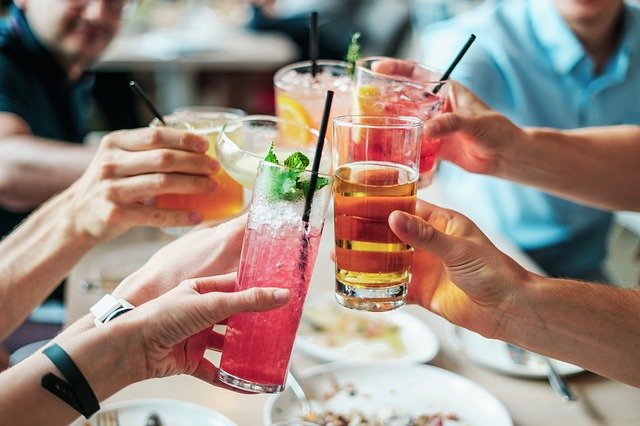 Everyone loves to feel refreshed and healthy. A juice cleanse is the best way to feel so. However, not everyone knows how to do a juice cleanse. If not done correctly, a juice cleanse may do more harm than good. It is always better to be informed and equipped with knowledge about what you are doing.
The first tip that fitness experts suggest is to do a pre-cleanse before a juice cleanse. A pre-cleanse will make your body ready for the juice only diet. If you are a clean eater, 1-2 days of pre-cleansing is suitable. But if you indulge a bit on weekends, then 3-4 days of pre-cleansing is better.
People who are junk food junkies and are emotional eaters need to have a more extended period of pre-cleanse. It may be 5-7 days of pre-cleanse for them.
While on the pre cleanse, it is important to drink the much-needed water. The body needs hydration, and most of the time, dehydration is mistaken for hunger. That's why one must drink sufficient water.
Caffeine is an acidic intake, and it does not help with the cleansing. So, while on a pre-cleansing diet, one must avoid caffeine or opt for a low-acidic caffeine drink.
Fruits and veggies are always our friends. One must incorporate more fruits and veggies into the diet because they elevate the enzyme intake. In the pre-cleanse period, one must take more servings of vegetables and fruits.
Moreover, one must avoid all the animal products, a couple of days before the cleanse. Do not include meat, eggs, or dairy products in the diet in the pre-cleanse period. Animal products place a higher demand on your digestive system, so before and during cleanse, one must avoid consuming animal products.
Make Meditation Guidance with the Relaxx App Part of Your Self-Care Routine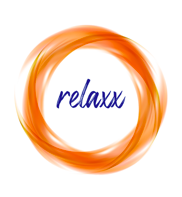 Self-care is not being selfish. The single most important thing we can do is make sure we feel, look, and do our best. According to the article "Why is Self-Care Important? And What Are the Benefits?" a wellness tech company, Shine, conducted a survey and found 72-percent of millennial women make self-care and mental health their priority over physical and financial goals. Dr. Krishna Bhatta – surgeon, author, and entrepreneur –  had these people in mind when he developed the Relaxx app.
Dr. Bhatta's Relaxx app is an advanced meditation app that guides people through the process of practicing meditation. This innovative app encourages people to practice the skills daily, preferably at the same time and in the same location. The goal is to train the brain to enter a peaceful state, so times of worry and chaos become much easier to handle. Dr. Bhatta asserts that with guidance from Relaxx, even beginners can learn to awaken their chakras, an action capable of creating noticeable changes in daily life.
The Relaxx app contains various guided and unguided meditations that only take minutes out of your day. Meditation is a useful, self-care tool because it has the power to guide people away from everyday concerns and stressors that create fatigue and burnout. Learning meditation and other relaxation techniques on the Relaxx app brings noticeable changes in your inner spirit, ultimately affecting your outlook on life. Upgrading your approach to life then filters into every aspect of your world and creates a better overall experience. Dr. Bhatta says after using the Relaxx app for only a little while, you will start to see improvements in your spirit. This change will also become noticeable to the people around you.
After practicing these meditations, Dr. Bhatta explains that you'll experience a powerful rejuvenation of spirit. The app teaches people to master meditation and go on to learn other relaxation techniques, such as the art of intermittent silence. To Dr. Bhatta, the term, "intermittent silence", means taking a break from life and creating an atmosphere that allows you to ignore visual and auditory stimulation. Dr. Bhatta advocates that silencing the mind is the rest the brain needs to rejuvenate and emerge strong.
You can practice intermittent silence at any time, but Dr. Bhatta recommends doing so when you first wake up. Your 10 minutes of silence will leave you refreshed in both spirit and mind and prepare you to tackle your day. Additionally, Dr. Bhatta offers that practicing in times of transition, such as on the bus or waiting in the airport, is also helpful. "Even when life gets busy, we can find pockets of time to focus on our inner journey. In fact, the busy times are the times when we should try to find a moment for ourselves," explains Dr. Bhatta.
With self-care awareness on the rise, many people are looking for a quick fix to ward off stress and bring some peace to their chaotic minds. There may not be a cure-all for the effects of everyday stressors, but there are techniques that can provide relief, like meditation. With modern technology, Dr. Bhatta has designed a way for people to access their own little corner of the world through the Relaxx app. With only 10 minutes of investment a day, this just might be the best and most efficient self-care routine available.
Where can you get your version of the Relaxx app? Visit Relaxx.
"Like" Dr. Bhatta on Facebook.