For the Beauty of Music – MLife Music Group
Music is one of the most powerful forms of expression.
"I've got sunshine on a cloudy day," (the opening line to "My Girl" by The Temptations) is all it takes to feel different.
Music is a deeply emotive and transcendent form of art; a Harry Potter cloak of invincibility providing comfort and security. Music is creativity without ceiling, a canvas with no edges. A world without color would be dismal, a world without music would be unbearable.
Music is also a business. It's a product, made and sold. And as with any commodity, economics will always win. It's a business with many players; record labels, publishers, managers, agencies, etc. The more companies involved the more potential for the artistry to be lost, for reasons of economy. It's simply the way of the world.
In deference but not submissive to this fact, a newly formed company out of New York, MLife Music Group, seeks to preserve the beauty of music, and defend its creators. The musician is the vibranium of music, powering it. Without whom, we would be colorless in a world of no songs. Musicians are maestros and magicians, a sect with a divine talent of expression and connection.
"Music's greatest gift is its highest honor – a salve for souls," says CEO of MLife, Mike Jean. "It is strength in time of sorrow. I founded MLife in recognition of that." Comprised of an elite and select team of professionals engineered to provide a panoramic approach to an artist's career, MLife Music Group is stirring buzz for being different.
"I wanted to put together a group of people, varied in profession and titans of their trade, to best shape an artist in his/her career," says Mike Jean. "We have world-renown professionals in cinematography, editorial, public relations, production, styling and nightlife. At MLife Music Group our mission is to find and develop talent to the fullest degree."
With Mike Jean at its helm, MLife includes three-time Grammy award winner Randy Merrill as mastering engineer, phenom Brian Sheil as music producer, Joseph "Zeus" Theus as vice president of operations and Leonardo Desailly Buissereth as vice president of A&R. Also, Vogue and Weinstein Co.'s Jennifer Heyde as director of public relations, marketing and promotions led by Cendy Pierre, preeminent celebrity designer Henry Picado as stylist and famed photographer Marc Baptiste as art director. And Anna Atkinson as MLife coordinator.
MLife works closely with icons of the industry, including 17-time Grammy Award winner Humberto Gatica and Grammy Award winner, illustrious producer Jerry 'Wonda' Duplessis, to name two among many.
In a business that has become about chasing the highest following, the most streams, the greatest amount of likes and views, MLife Music Group stands in difference. Says Mike Jean, "We value world-class music. And great music is followed by great numbers."
Los Angeles Rapper King Musa Releases New Project "A Superstar"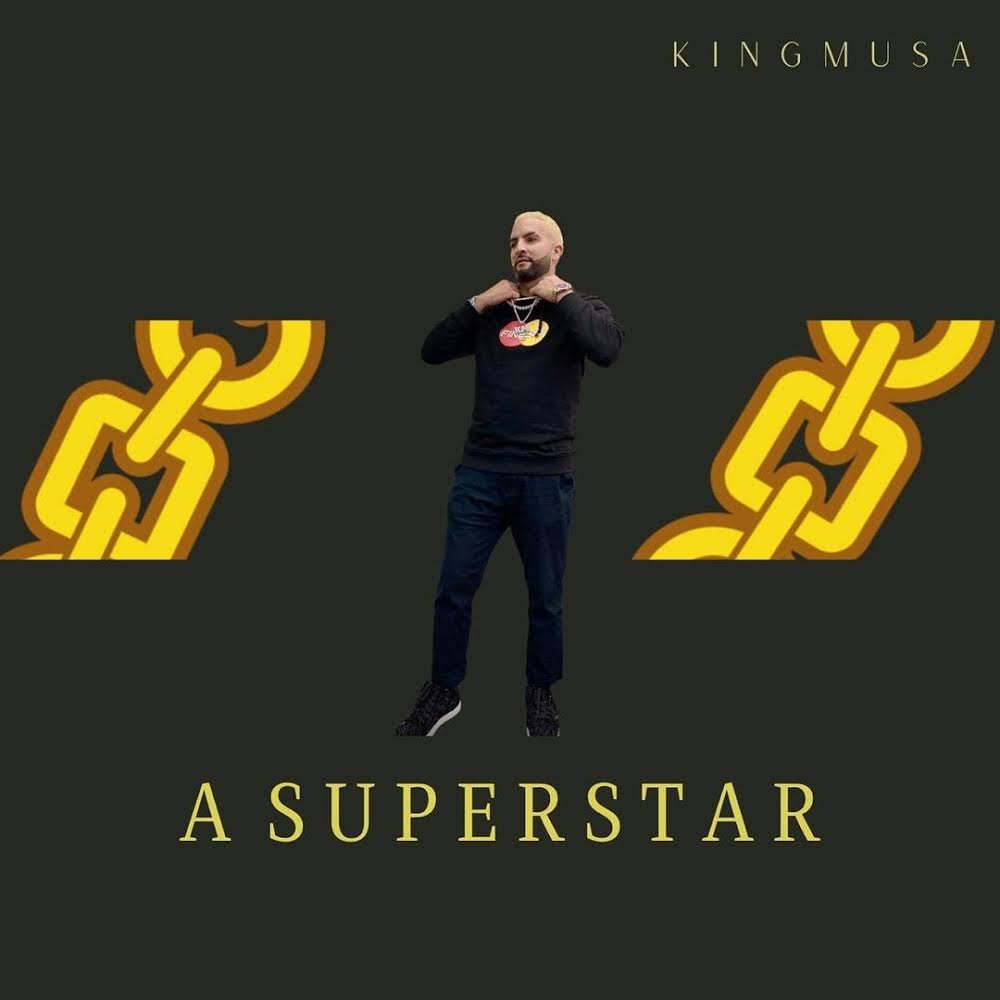 "It ain't where I've been, but where I'm bout to go!" – King Musa
Born to Egyptian migrants, King Musa was raised in the rough Mar Vista Gardens Projects in Los Angeles. His parents, seeking a better life, escaped poverty in Egypt and moved to LA to provide opportunities for their loved ones.  Seeking a distraction  from the challenges of his neighborhood, Musa fell in love with the game of basketball and became skilled, eventually playing high school at Venice High, college at Cal State Northridge from year and semi-professional for the San Diego Surf Basketball Club of the American Basketball Association (ABA) from year 2013-2014 season. After finishing his career, Musa transitioned into the corporate world. While working in the business world, he began to elevate but quickly realized he was working full-time as a professional yet seeking something greater. That "something greater" turned out to be music, and Musa has dived in full force by recording and dropping his first project called No Nights Off in 2015.  He went on tour performing at icon venues such as the House of Blues in LA. He quickly manifested a unique sound, infusing the culture of his Egyptian heritage and Los Angeles upbringing into a modern sound perfectly constructed for turning up and having a good time.    
While Los Angeles, CA rapper King Musa dedicates late nights and early mornings on his future, his unique career path differentiates him from a large sector of the hip-hop scene. The former basketball player turned successful entrepreneur made a sharp turn in his career trajectory and shifted focus from the corporate industry to the music industry. With a special blend of LA swag and international flavor, Musa's style reaches wide, and he looks to share that sound in his 2020 single, You & Me. Most recently he has cracked over 15 thousand streams on his hit single called 'Want it All.' Now he doubles back with a 6 track LP titled "A Superstar" which features MB Salone, and RogWill to name a few.
Combine his energetic sound with his unbridled passion and unique journey to becoming a recording artist, and King Musa has the foundation to become an international star and an icon in the music game.  He is immensely inspired; he won't stop or give up until he creates music that inspires, influences, and has a positive creative impact on the world, respectively. That is his biggest focus, and as he often quotes, "… where the focus is, the results will flow".
For more on King Musa, follow his instagram at https://www.instagram.com/kingmusaofficial/
Listen to 'A Superstar' here: https://g.co/kgs/UEzY1U