For the Beauty of Music – MLife Music Group
Music is one of the most powerful forms of expression.
"I've got sunshine on a cloudy day," (the opening line to "My Girl" by The Temptations) is all it takes to feel different.
Music is a deeply emotive and transcendent form of art; a Harry Potter cloak of invincibility providing comfort and security. Music is creativity without ceiling, a canvas with no edges. A world without color would be dismal, a world without music would be unbearable.
Music is also a business. It's a product, made and sold. And as with any commodity, economics will always win. It's a business with many players; record labels, publishers, managers, agencies, etc. The more companies involved the more potential for the artistry to be lost, for reasons of economy. It's simply the way of the world.
In deference but not submissive to this fact, a newly formed company out of New York, MLife Music Group, seeks to preserve the beauty of music, and defend its creators. The musician is the vibranium of music, powering it. Without whom, we would be colorless in a world of no songs. Musicians are maestros and magicians, a sect with a divine talent of expression and connection.
"Music's greatest gift is its highest honor – a salve for souls," says CEO of MLife, Mike Jean. "It is strength in time of sorrow. I founded MLife in recognition of that." Comprised of an elite and select team of professionals engineered to provide a panoramic approach to an artist's career, MLife Music Group is stirring buzz for being different.
"I wanted to put together a group of people, varied in profession and titans of their trade, to best shape an artist in his/her career," says Mike Jean. "We have world-renown professionals in cinematography, editorial, public relations, production, styling and nightlife. At MLife Music Group our mission is to find and develop talent to the fullest degree."
With Mike Jean at its helm, MLife includes three-time Grammy award winner Randy Merrill as mastering engineer, phenom Brian Sheil as music producer, Joseph "Zeus" Theus as vice president of operations and Leonardo Desailly Buissereth as vice president of A&R. Also, Vogue and Weinstein Co.'s Jennifer Heyde as director of public relations, marketing and promotions led by Cendy Pierre, preeminent celebrity designer Henry Picado as stylist and famed photographer Marc Baptiste as art director. And Anna Atkinson as MLife coordinator.
MLife works closely with icons of the industry, including 17-time Grammy Award winner Humberto Gatica and Grammy Award winner, illustrious producer Jerry 'Wonda' Duplessis, to name two among many.
In a business that has become about chasing the highest following, the most streams, the greatest amount of likes and views, MLife Music Group stands in difference. Says Mike Jean, "We value world-class music. And great music is followed by great numbers."
Brxuch's Journey And Future Plans In The Music Industry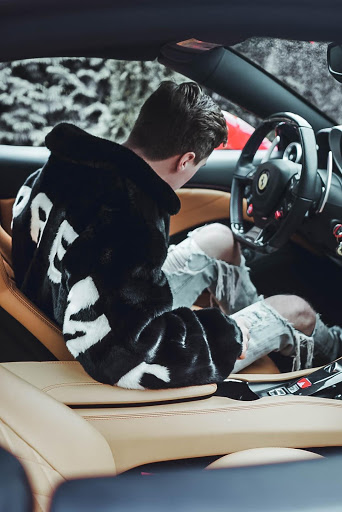 Anyone who appreciates good music will soon get to know an up-and-coming artist who hopes to secure a place amongst the top producers and DJs in the music industry. 19-year-old Brauch Owens, also known as Brxuch, might have started on the administrative side of music; however, he is now making his way for his own solo music career.
Working as a businessman and social media strategist, Brxuch worked his way up and built bridges with musicians and top names in the music industry. His big break, however, came when he collaborated with American rapper Future, whom he considers as his inspiration to take on a career in music. Using this inspiration, Brxuch has managed to release three successful singles under his name.
Now with his new album set to be launched in October, Brxuch is determined to inspire people through his music. He said, "My next album is going to be insane. I have been working day and night for the past six months to make sure it is perfect. This album is going to have a bit different sound than my latest singles, but I know my fans will love it." With these future plans, Brxuch is well on his way to success.
Follow Brxuch on Instagram here