Moony Rich Stealing the Spotlight with his First Studio Single, 'Nou Tou Lè 2'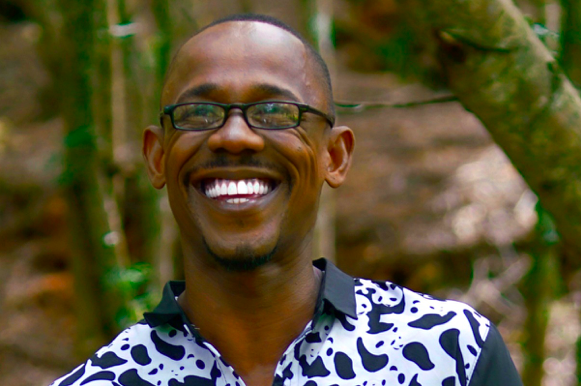 Music is a magnificent form of storytelling; it is a concoction of emotions and experiences. Combining beautiful melodies, powerful lyrics, and a voice that reaches directly to the soul, Moony Rich is making a mark with his first studio single, "Nou Tou Lè 2."
The song, released on Hilands Music through LRMG Management, hit the music industry on February 16, 2019. Since then, it is making people realize that love, one of the most powerful emotions, can sometimes be a weakness, especially for those who love unconditionally, giving their all.
The new sound from Port-Au-Prince is an amalgamation of emotions of wonder, fantasy, expectations, and anger, strung together in a soul-reggae mixed creole sensation. What makes the Haitian singer and songwriter stand out is the transitional lyrics sitting beneath the blanket of tropical sounds. The charm within its grip, along with the acoustic guitar, creates a flamboyant graph that narrates a high school kid's first kiss.
Haiti music and melodies are heavily influenced by Jazz music and the Blues. A Haitian to his music is like mysticism to gods and earth to humanity. It is part of them that helps them express their emotions in front of the world.
Moony Rich, birthname John Richard Pierre-Louis, was born in a family where music was an essential part of life. His father was an admirer of traditional music, "Hearing my father's extinguishing singing voice gave me the drive to interpret every cooked meal into lyrics of a song and go around my neighborhood to perform my dopest songs. I decided to make this music style because I want to bring the world to a new trend and Haiti's many sounds."
The rising star who has convinced the world the kind of potential he holds combines reggae, soul, blues, and jazz with perfection to create musical masterpieces. His music is full of pain, yet they turn out into beautiful melodies, combining raw emotion and passion. His single, 'Nou Tou Le 2,' is a true reflection of the artist who wants to impress his loyal fans or draw attention to a broader audience by any means.
He composes songs for everyone and every mood. Moony Rich is the virtuous singer who creates melodies and lyrics that are perfect for listening in homes with loved ones and even on a getaway to new adventures. His song features the perfect pitch to start an adventurous trip or anchor experiences to create pleasant memories.
The artist and his work can be a tangled net of emotions. This songwriter uses simple melodies and powerful words to capture a lion's heart. Moony Rich is a Haitian born singer-songwriter and performer from Haiti. His unique singing voice outfits genres in turn-up hearing fatigues, like a king with an illicit thrill, slung over the queen's crown.
Moony Rich has blessed the reggae, soul, jazz, and soul music lovers with a unique Haitian sound that can keep them hooked to their music players. His first studio single is a sneak peek into what this artist can bring to the music industry. 
Crafting Excellence: Vidyut Xavier's Journey from Assistant Choreographer to Dynamic Actor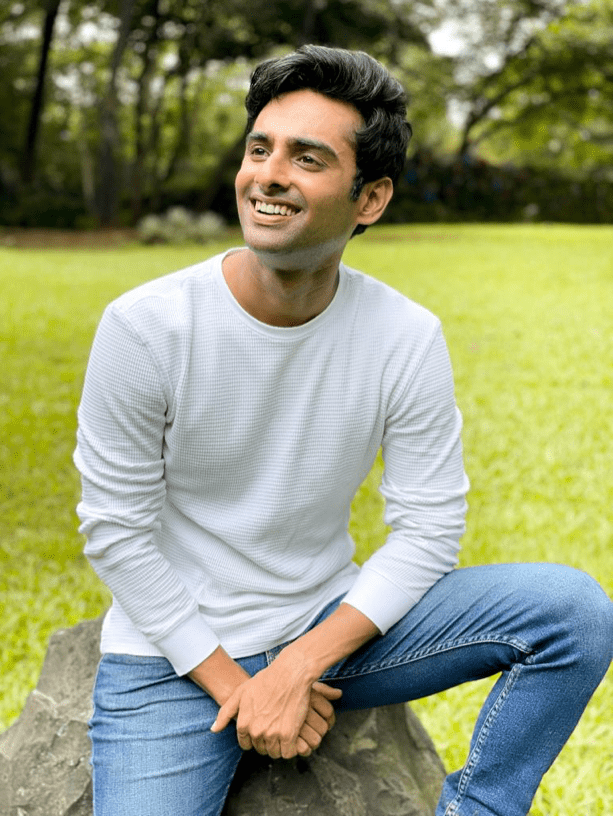 A fresh new face has arisen in Hindi cinema, where extravagant performances frequently take center stage, mesmerizing viewers with his genuineness and adaptability. The definition of brilliance in the acting industry has been redefined by rising star Vidyut Xavier, who has had a remarkable career. From his humble beginnings as a choreographer's assistant to his acting work, Xavier's journey is inspiring.
The journey of Xavier began at the center of the Hindi film industry. He was already a part of the film industry because he was the son of renowned cameraman Thomas A. Xavier and had a mother named Swati Xavier, a well-known costume designer. He strongly connected to the filmmaking tradition, which fueled his desire to leave a lasting impression.
His ascent began with a role many wouldn't consider glamorous: background dancer and assistant choreographer. Under the guidance of Rekha Prakash, Xavier has learned the art of movement and rhythm, setting the stage for his future success as an actor. This early exposure to performance nuances laid a strong foundation for the authenticity that would later become his hallmark.
His commitment to constant growth was a defining characteristic of Xavier's development. He pursued a mass media degree to add intellectual rigor to his creative endeavors. His combination of intellect and creativity gave him a distinctive viewpoint that he would later apply to his acting roles.
Xavier's entry into the television industry was made possible by the show "Dhadkan Zindaggi Kii." He received praise for his natural acting technique in a field that is sometimes noted for its theatricality because his portrayal of Dr. Abhay Sathe struck a deep chord with the audience. The program allowed Xavier to emerge as an aspiring actor by displaying his aptitude for giving characters nuance and authenticity.
Xavier served as an assistant director in "Dabbang," a seamless transition from television to movies from which he learned different aspects of what goes behind the screen. His ability to approach his profession in various ways demonstrated his commitment to participating in all facets of his endeavors.
With parts in shows like "Mahabharat" (TV) and "Pavitra Bhagya," where he continually demonstrated his range as an actor, Xavier's career continued to flourish. Notably, his music video "Jeene De" gave his artistic resume a new depth and demonstrated his adaptability outside the boundaries of conventional acting.
Vidyut Xavier stands out as a welcome example of an emerging talent who can change the way in a field dominated by well-known actors. His transformation from a dynamic performer to a choreographer's assistant inspires struggling or upcoming artists by highlighting the value of sincerity, hard effort, and humility. He solidifies his reputation as a young actor who is skilled in acting, dancing, and performing his own stunts and brings a genuine charm to every job.
Xavier's journey has begun, and he is gradually rising towards being extremely successful. He carries all the skills and talents it takes to be a star. He is ready to leave a lasting legacy based on excellence, authenticity, and the unrelenting pursuit of his dreams, thanks to his perseverance, passion, and dedication to his trade.