From a Kid Growing Up Among DJs to a NY Club Sensation – Story of DJ Beyond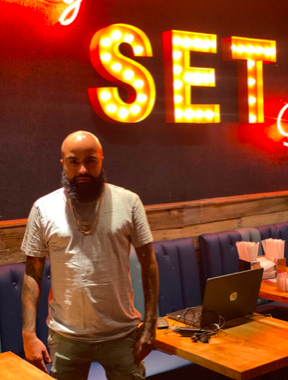 The profession one chooses, has its roots down in their childhood and is mostly influenced by the people one grows up with. Some people get inspired by people who surround them, which helps them set their life goals. However, not many people can fulfill their childhood dreams or accomplish the goals they set in the early years of life. Sometimes it is due to lack of determination, sometimes it is due to loss of focus, while in some cases, people change their priorities.
It takes a great deal of passion and determination to succeed in a profession or a career that one aimed for since the beginning. While there are thousands of successful people in the world, not all have pursued their passion as a profession. There are just a few people who are courageous enough to take their dreams forward, turn their passion into professions, and make a name for themselves in the world.
One such example is that of DJ Beyond, who is a rising sensation in the New York clubbing scene. In addition to this, he is the co-founder of BeyondRest Entertainment, an entertainment company. A man who is known for stirring hype in the clubbing world and is a party starter in New York City grew up with a dream to excel in the world of DJing. DJ Beyond spent a major part of his life in clubs around DJs, which made him fall in deep admiration for the profession.
He was so eager to start a career in DJing that he stepped into the industry just after high school. It was a major step in his life, and it led him to success in the world of DJing in a city, which is known to be the hub of club life in the world.
Falling in Love with the DJing World
Damian Perez Jr., who the NY DJing world knows as DJ Beyond, was born and raised in the Lower East Side of Manhattan on May 26, 1983. He grew up in a loving and caring family, in an environment, where believing in each other was part of their family values.
His father, Adolfo Perez, was a member of several Spanish bands. As a musician, he had to spend a lot of time away from home, in clubs with his band. As he admired his son a lot, he used to take the young Damian Perez Jr. with him to all his performances.
Sometimes his father used to leave him with the DJ when he was performing on the stage. Damian Perez Jr. was highly impressed by his father, and it instilled a love for music in him. Not only did the young boy observed the DJs perform their gig, but he also assisted the band in carrying equipment, loading trucks, and wrapping wires.
After spending an extensive amount of time with DJs, he began to fall in love with this profession. Damian Perez Jr. fell under the spell of this profession, and he wanted nothing more in life then to become a successful DJ in New York.
DJ Beyond recalls this time in the following words, "I still remember the time I spent with my father's band. It was truly magical. I was highly impressed by DJs at that time, looking at how seamlessly they controlled the music, making the world dance on the choice of their beats. I wanted that, and I was sure." Music was a part of his family, and spending time with the musicians made music a part of his personality.
A Christmas Gift that Changed Everything
During high school, when Damian Perez Jr. was 15 years old, he asked his mother, Venus Ortiz, if she could buy him turntables. He states, "I was desperate. I wanted to become a DJ, and I knew if I don't work on my craft at a young age, I won't be able to establish a firm ground in the industry. This was my chance, and I could not miss it."
He told his mother that if she buys him turntables, he would never ask for anything else in his life. The offer made was strong, and it worked. Damian Perez Jr. got turntables when he was in high school, after which, the young and passionate boy spent all his allowance and lunch money on purchasing records. He states, "I still remember my first vinyl was KRS ONE "Step Into a world" brand new single 1997."
Stepping into the World of DJing
Damian Perez Jr. did not wait for college graduation to step into professional life; instead, he entered into the world of DJing just after high school with his family's support. He had huge dreams, strong ambitions, and he was determined to make it big in the industry.
Soon after stepping into the DJing industry, Damian's performance, craft, and skills began receiving an overwhelmingly positive response, his skills were appreciated across local bars and lounges. His elite skills helped him land on multiple gigs. He performed at private parties and also became a resident at several clubs, local bars, and lounges, Webster Hall being the first major club where he performed. At the time he was invited to play at Webster Hall, Damian was so young that security had to be assigned to him.
He started making his way up by creating tracks in genres including Hip Hop, R&B, and  Reggae. To strengthen his identity in the industry, he took up the stage name, DJ Beyond. He began appearing in National Puerto Rican Day and The Dominican Day parades around the world, in addition to West Indian-American Day Carnivals, and New York City Pride parades.
DJ Beyond then co-founded BeyondRest Entertainment with his high school friend, DJ Rest. It was an entertainment company, through which he worked with several notable artists. These included Nas, Sean Paul, Elephant Man, Trina, Ashanti, Ne-Yo, Donell Jones, Tamar Braxton, Shannell, Lizzo, Dawn Richard, Cardi B, Ariana Grande, and many others.
While making the audience groove on the rhythm of his captivating tracks and mixes, he performed for multiple clothing Stores, including Diesel, BeBe, Puma Sneakers, Jimmy Jazz, Pull-in. In addition to this, he also has contracts with Hospital For Special Surgery, United Nations, Marriott Hotels, Playboy, Pepsi, Presidente Beer, Cuba Libre. DJ Beyond has produced mixes for Tommy Boy Records.
DJ Beyond is the recipient of Best Blend DJ by the Urban Mixx Awards and was also nominated for Best Duo & Blend Dj by Justo's Mixtape Awards. DJ Beyond is on his way to the top due to his full-of-energy tracks that can kick-start parties and stir hype among an audience. His skills led to an agreement with the Lo Maximo Productions, that signed him to the label in 2013.
Being featured on Wild n Out on MTV, Bridezilla on WE TV, Rap City on BET, Love & Hip Hop at VH1, and becoming a part of the Barbados Tour with Bad Girls Club Natalie Nunn, has helped him become a top name in the clubbing world of New York. He was one of those individuals who did not let their passion die and worked tirelessly to achieve their dreams. DJ Beyond serves as an inspiration for all aspiring DJs and musicians, as he made a strong identity for himself in an industry he admired and among people who influenced him, from ground zero.
The fundamental features of community festivals' social implications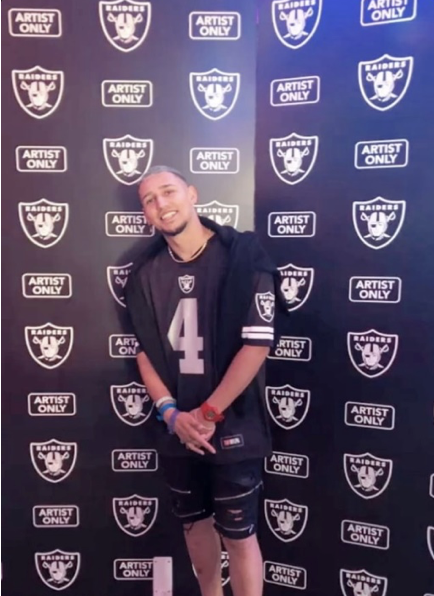 Music's power is an extraordinarily vital and unique instrument that improves the human experience. When combined with a social gathering of individuals from all walks of life who have come to appreciate this art, it creates a force unlike any other. Music allows people to imagine their lives and evoke powerful memories. Music is integral to cultural gatherings, festivals, and belief systems. Sound and rhythm patterns provide a unique insight into an individual's thoughts on current culture, subcultures, and societal concerns. Community festivals allow people of a community to engage in socialization, entertainment, and the formation of social networks, all of which can contribute to the promotion of community cohesiveness and the development of social capital within a community. 
In addition to bringing people of all colors, races, and ethnicities together, these festivals also play a pivotal role in promoting upcoming artists in the music industry. Festivals have long been one of the most prolific venues for promoting new music and exposing listeners to contemporary artists. The absence of festivals and venues has significantly hampered fresh content and talent exposure. Music is vital during festivals because it creates an instant link among those who attend. Festival music speaks to our human yearning to connect, and music is a means of self-expression that transcends all language borders. Picking up performances at smaller or local music festivals is a terrific method for new performers to get into the live music scene. 
Cultura Fest Las Vegas is organized by Alexis Lopez, CEO of artist-only entertainment in Las Vegas. The first large Latino Music Festival in the heart of Las Vegas, bringing together some of the top Latin artists from across the world to play on one stage, which includes some of the most prominent Latino Artists performing various types of music genres such as Regional Mexicana, Banda, Mariachi, and Reggaeton to create a first-time Latino music festival in the heart of Las Vegas. By reshaping live entertainment into an economic engine for growth and commerce and challenging humanity to live by its highest ideals, festivals have revolutionized the live music industry and become a crucial source of income for the music business. They also celebrate both the power of the individual and the collective masses. 
The upcoming festival to send shockwaves
The festival is scheduled to take place in 2023. With over 20 artists and ten of the biggest Latin DJs and music producers on the stage, bringing Latin Culture together, various Latin food from different cultures, games, contests, and giveaways for all guests to eat and dance the night away.
Cultura Fest will feature Latin music genres such as Reggaeton, Dembow, Mariachi, Corridos, and Banda Regional Mexicana.
Becky G, Dalex, Jowell & Randy, Blessed, Ryan Castro, Luis R Conriquez, Fuerza Reguida, Enigma Norteno, Junior H, Rickstarr, Mr. Fernandez, Christian Nava, Eslabón Armado, Eladio Carrión, Lunay, Sech, Lyanno, Mora, and many more will be confirmed as headliners in 2023.
Through his music promotion venture, Alexis intends to introduce Cultura Fest to other big cities such as Los Angeles, Texas, Chicago, and Miami. 
Introducing new artists to the audience
Alexis works as an A/R in the Latino business with numerous artists and frequently forges new ties amongst artists of various genres. Introducing numerous artists merging both cultures to be able to develop the new sounds of Latin Music, such as Grupo Firme from the Mexican Group and Jay Wheeler from reggaetón.
 About Alexis Lopez
 After suffering three ACL knee injuries, Alexis Lopez decided to hang up his boots and see what the future held for him. Alexis transitioned into music management, working with artists and DJs, and has worked for famous names in the music industry, such as Christian Nava, Rickstarr Baby, and Payso. Lopez has succeeded in every element of his life, and the new chapter of his life was no exception. Alexis Lopez knocked on many doors in his early days and was successful throughout his life. He has completed several missions. Lopez is now taking multiple Artists to South America, Central America, and Canada, such as Grupo Firme, Dos Carnales, Wisin & Yandel, Steve Aoki, Jay Wheeler, Oscar Maydon, Becky G, Luis R Conriquez, and many more Latino artists.