From Event Planning to Managing Celebrities, Ambiance Entertainment Group CEO Shady Ayach Looks Ahead to the Digital Future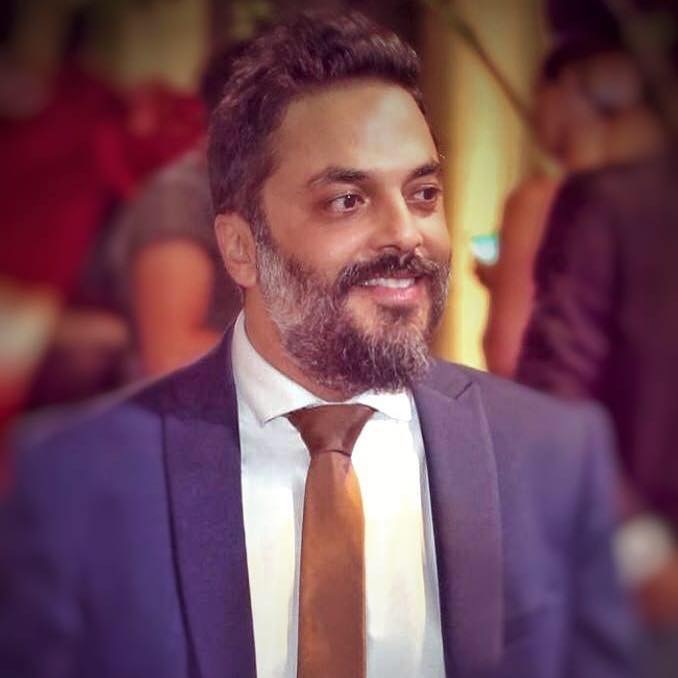 You started out studying computer science. How and why did you make the jump to the entertainment industry?
I have been playing the piano since I was a child, and loved music, especially live performances. I shifted fields when my brother, the Lebanese pop star Ramy Ayach, asked me to manage his career when he started as a professional singer. So I had to quit the IT industry – I had my own business – to start to manage his career. All the while, I have been continuously learning about artists, events and the entertainment industry by taking intensive courses, during travels, and of course by reading a lot.
Please tell us the story of Ambiance Entertainment Group. When was it founded and what is the vision of the company?
Ambiance Entertainment Group was founded in 2010. The company's main vision is to offer the best consultation services to our clients according to their needs. This can include coming up with themes, presentations, guidelines, designs, scheduling, planning, preparation and production. 
From wedding planning, to corporate events, to concerts, to occasion-specific designs covering entire buildings, AEG Events' line of work is very diverse. As a CEO, how do you manage to juggle between these different types of events?
It is a hard but joyful job, and it is very rewarding. I am an entrepreneur, event planner and an artistic person, passionate about design, esthetics and beauty, and my intention is to deliver perfect solutions to our clients: this is what makes AEG a unique company. I am lucky to be working with a professional team of experts that deliver great results right on the spot.
AEG also specializes in talent management and booking public figures. Which personalities are you proudest of having worked with?
Honestly, each and every public figure, celebrity, or artist, has his or her own personality and idiosyncrasies. I have worked with so many different famous people, and each one of them has a unique character. To be honest, I have to say I'm proud to have worked with all of them. 
How were you affected by the COVID-19 pandemic, which slowed down the event-planning industry because of lockdowns, social distancing and increased health and safety measures?
This is the big shift. We are now living in a new era, as if each science fiction movie we have seen were happening live, right now, or could happen in the very near future. Society and the economy at large were affected by COVID, and the events sector especially so. We are trying our best to create unique virtual concepts with our own special signature. 
To what extent do you think that the event-planning industry will move to the digital world in the future, and how do you envisage your company pivoting to the virtual realm?
Well this is something that's real, and we can't escape the fact that this happening; we have to adapt. I think the event-planning industry is going to turn to the virtual whether we like it or not. The big question is: How should we do it, and what will distinguish us in the industry? At AEG, we are hard at work trying to come up with original answers to these questions. 
A complete guide to the best chatbots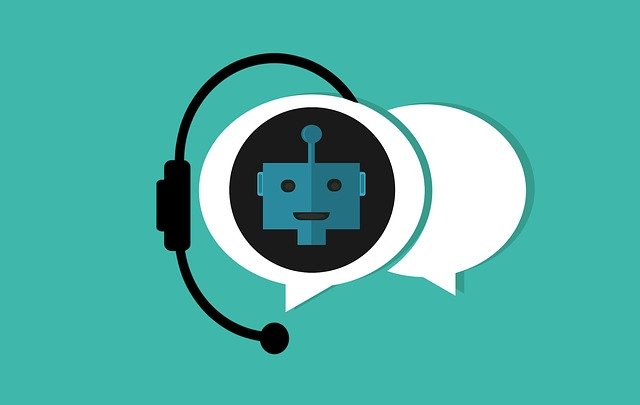 Chatbots are quickly becoming a best practice for customer service. They provide businesses with the opportunity to improve their customer experience and to be more accessible in an era when phone calls and emails may not always be possible or appropriate. Finding the best chatbot is all you need to make your customers happy!
The chatbot revolution is upon us. Chatbots have been on the rise for a few years now, and they are showing no signs of slowing down. Technology continues to advance, and there will be better solutions coming up every day. Therefore, it will be important to stay informed of the latest technologies and trends to get the most effective chatbots for use. To get the best results, you must understand the different types and the best practices for chatbots.
Understanding the Different Types of Chatbots
Chatbots are programs that use artificial intelligence to simulate conversations with human beings over instant messaging services like Facebook Messenger and WhatsApp. They can provide information about products or help customers solve problems in a natural-sounding conversational tone.
There are different types of chatbots you can create depending on the type of business. They range from customer service bots to news bots. Chatbots might be the answer if you are looking for an effective way to communicate with your customers. However, experts design chatbots differently to serve different purposes. Here are different types of chatbots and their definitions:
Conversational bots. These mimic human conversation by using machine learning algorithms to generate responses for users. They ultimately help customers to make decisions.
FAQ bots. These offer pre-generated answers to commonly asked questions. They will recommend options and knowledge base information to the users for more help in their search for answers to what they need.
Personal assistant bots. These types of chatbots perform tasks like scheduling appointments or helping people find items on websites. There are task-specific bots to help users with specialized needs.
Generic chatbots. Typical examples here are Siri and Alexa. These are open-ended bots that can typically answer any question. They are too general, and businesses would not prefer using them to address their specific needs.
The Best Practices for Chatbots
In today's world, everyone ones to stay connected. With the use of social media, instant messaging, and other types of digital communication, it is easy to stay in touch with friends and family all over the globe. However, there is sometimes a downside to this type of connection: we're always on! This habit can lead to habitually checking your phone for messages or updates even if you don't have anything pressing going on, a bad technology habit that can turn into an addiction as time goes by. Fortunately, there is a way out: chatbots.
Chatbots allow users to connect using artificial intelligence (AI) without being constantly logged onto their devices. So, what are the best practices for chatbots? There are important things to put into consideration. Here is a list of some things that can help make your chatbot successful. They include:
Making sure the bot is intuitive and easy to use. The chatbot should serve its intended purpose and help your business realize its goals and objectives for growth.
Being transparent about the type of data collected from users. Your contacts should feel safe when issuing out their data via the chatbot and get to know the help they will be getting by doing so. 
Providing options for how often people receive messages from the bot. Your chatbot shouldn't be a bother to your users. Therefore, the chatbot design should factor in options for users to pick at their pleasure.
Offering an option for scheduling automated messages in advance. This feature is a great option to help your customers get what they want in good time without wasting time.
Final Thoughts
Chatbots are a new frontier in the world of customer service. With chatbots, businesses can provide 24/7 support while at the same time scaling up their customer service without hiring more people. Chatbots have many benefits for business owners, but they often don't know the best practices that will help them get the most out of their bots. Use the ideas highlighted here to get the best chatbot for your business.