Health and wellness brand 'Vegan Gummies' aims to reach a wider audience in the coming years!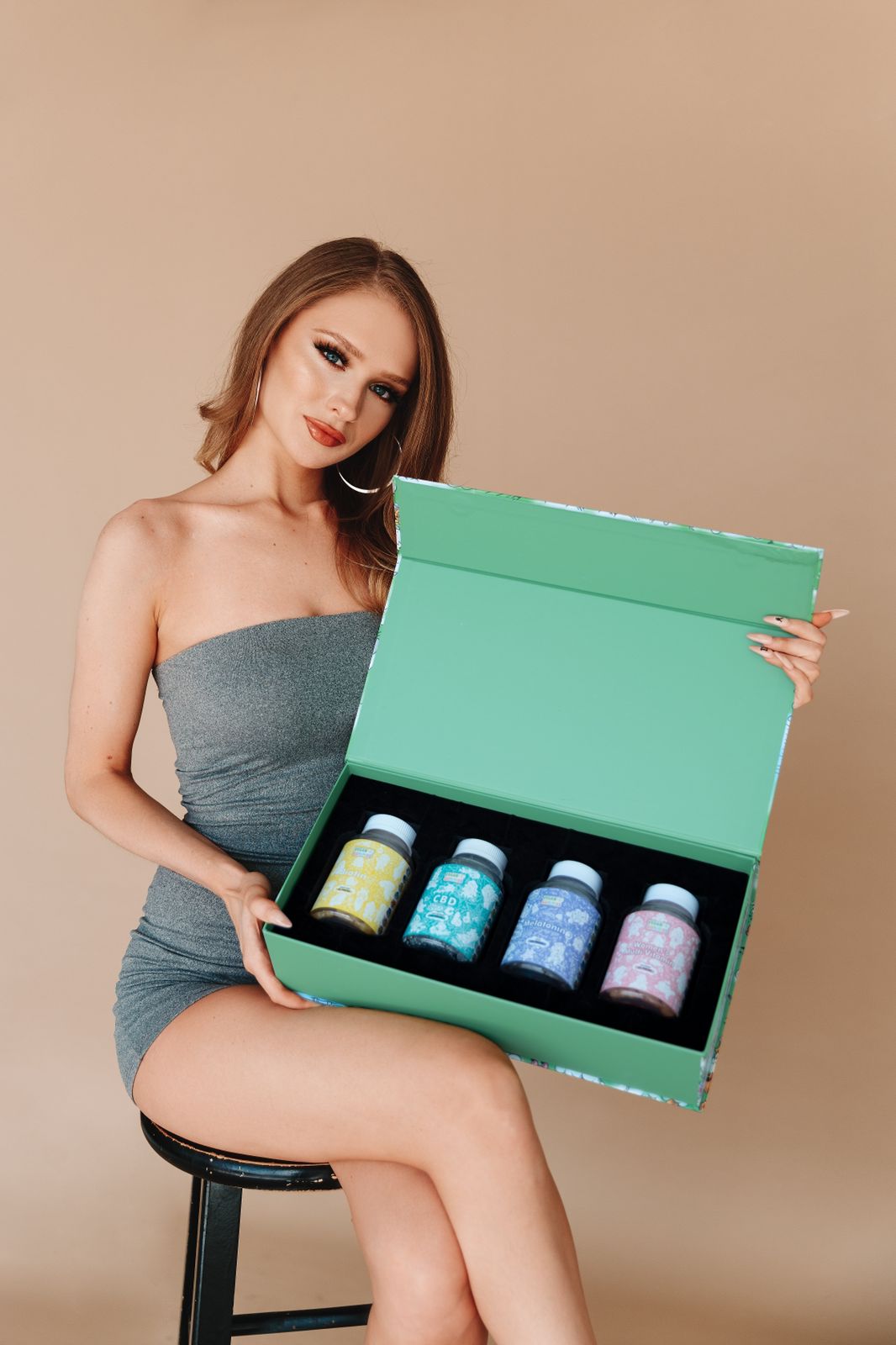 Vitamin gummies have become a favourite among everyone including children and adults. After all, who does not love the flavoured taste of gummies? Welcoming this alternative to chewable tablets or hard-to-swallow capsules, the gummies are easy to take and are convenient enough. Offering a variety of fruity flavours, entrepreneurs Megan Shears and Anthony Agyeman established a health and wellness brand named 'Vegan Gummies'.
Going by the brand name, it is easy to identify that the gummies are all vegan and follow an organic approach. If you are looking for a family-friendly, female-oriented or single nutrient vitamin, there's nothing better than the products of 'Vegan Gummies'. The gummies of the brand provide essential nutrients including vitamins and minerals. Some gummies of the brand also comprise multivitamins that can be consumed daily without any hassle.
Mixed with a gelly agent, 'Vegan Gummies' are made from high-quality ingredients and are GMO-free, gelatin-free and gluten-free. Unlike other vitamin tablets and capsules that are derived from animals, 'Vegan Gummies' are cruelty-free and follow veganism while they are manufactured. The founders strongly believe that veganism is the answer to living a healthy, holistic and prospering life in the long run.
'Vegan Gummies' has got its best selling products in the form of CBD, Biotin, Melatonin and Women's Multi-Vitamin. Besides this, the brand has brilliantly segregated different combinations of gummies that comprises essential vitamins and minerals that are included in a nutritional vegan diet. To ensure safety and have a quality check of its products, all the gummies are made in the FDA approved lab before they are out for sale in the market.
Making its mark as the most trusted brand in the market, 'Vegan Gummies' is getting recognition from one and all. While 'Vegan Gummies' has got many other products in the pipeline, the brand's larger picture remains to make its presence felt everywhere. The founders while throwing light on the brand's future stated that they aim to maximise their reach across major shopping malls, departmental stores, pharmaceutical outlets and all the e-commerce platforms.
Adding to it, Anthony Agyeman said, "We want to create a brand value that will go synonymous with vitamins. I foresee this brand becoming an essential part of every person's diet." On the other hand, Megan revealed that the brand is looking forward to partnering with well-known athletes, gymnasts and food bloggers of the world. To know more about the wellness brand, head to its official website www.vegangummies.com.
The Ultimate Guide to the Essential Social Skills in Business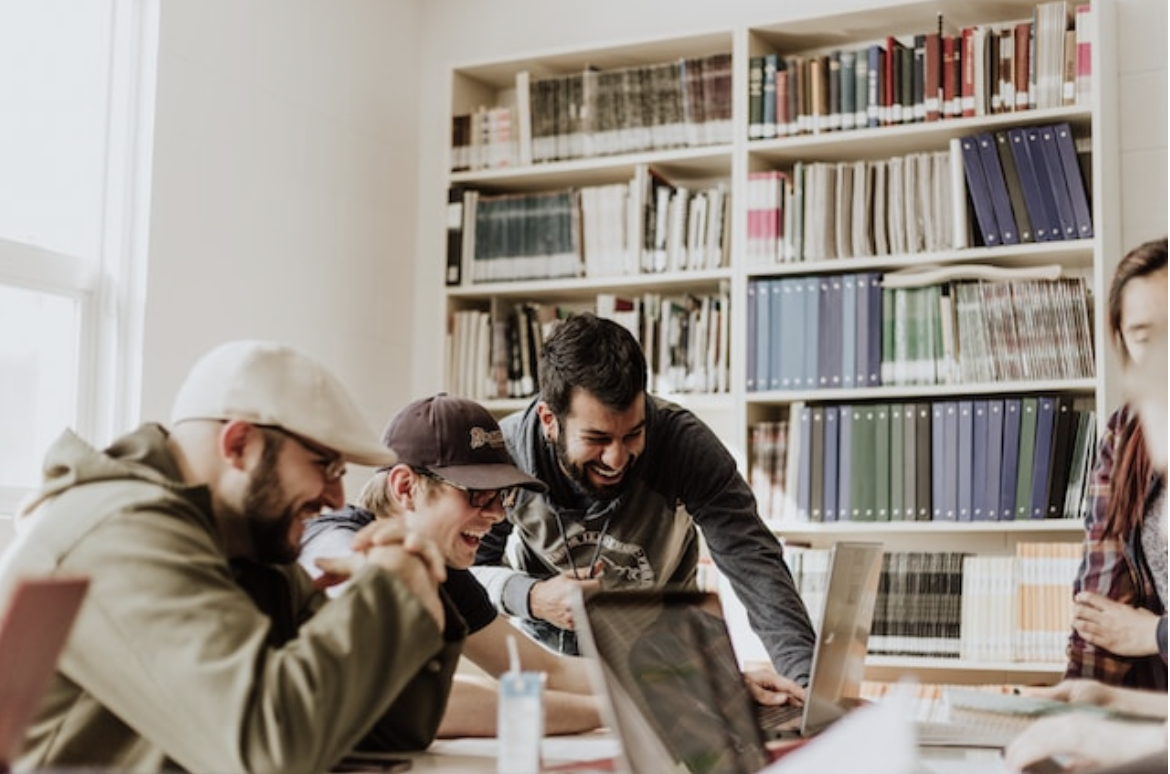 Effective communication and strong relationships are essential for success in the workplace. One factor that can greatly influence these qualities is emotional intelligence, often abbreviated as EQ. EQ refers to the ability to identify, understand, and manage one's own emotions, as well as the emotions of others. Research has shown that individuals with high levels of EQ are better equipped to handle stress, communicate effectively, and work collaboratively with others (Chamorro-Premuzic & Sanger, 2016).
Research has consistently shown that emotional intelligence (EQ) is an important predictor of job performance and success in the workplace. EQ is comprised of a set of skills that allow individuals to recognize, understand, and regulate their own emotions, as well as the emotions of others. In addition, individuals with high EQ are better able to communicate effectively, build relationships, and navigate complex social situations. As a result, they are often viewed as effective leaders and collaborators, and are more likely to achieve their personal and professional goals.
In fact, a number of studies have demonstrated the significant impact that EQ has on job performance and success. For example, one study of 85 upper-level managers found that those with higher EQ scores were rated as more effective leaders by their subordinates (Law, Wong, & Song, 2004). Another study of 151 employees found that those with higher EQ were more likely to be promoted within their organization over a five-year period (Carmeli, Brueller, & Dutton, 2009). These findings highlight the importance of EQ in the workplace and suggest that developing these skills can lead to significant benefits for both individuals and organizations.
According to a study conducted by TalentSmart, a leading provider of EQ assessments, EQ is responsible for 58% of success in all job types (Bradberry & Greaves, 2009). In contrast, IQ only accounts for about 4% of success in the workplace. This suggests that EQ is a crucial skill set for individuals in any professional field. Fortunately, EQ is a skill that can be developed and honed over time with practice and awareness.
There are several key components of EQ that are particularly important for success in the workplace. These include: 
Self-Regulation: This refers to your capacity to recognize and control your emotions. Sometimes treating them when they arise may be necessary. Understanding how to manage your anger is essential. However, it can also cover how to control the feelings you'll experience.
Self-Awareness: This implies recognizing and understanding your own feelings. Do noisy places make you nervous? Do other people talking over you make you angry? Knowing these truths about yourself shows that you are working on your self-awareness. Being conscious of yourself is necessary for this phase, which can be more complex than it sounds.
Socialization: This category focuses on your capacity to manage social interactions and direct relationships. It doesn't entail dominating others but knowing how to work with others to achieve your goals. This could entail presenting your ideas to coworkers, leading a team, or resolving a personal disagreement.
Motivation: Strong motivators include external forces like money, status, or suffering. Internal motivation, however, plays a significant role in Goleman's concept. By doing so, you demonstrate your ability to control your cause and initiate or continue initiatives of your own volition rather than in response to external demands.
Empathy: It's equally critical to be sensitive to others' feelings. This may entail learning to identify different emotional states in individuals — for example, can you tell the difference between someone at ease and someone anxious? — but it also requires comprehension of how other people may react to their current situation. Empathy is one of the essential traits in business and business leadership.
A thought leader in this space, Michael Ventura has built a career advising organizations on the importance of emotional intelligence in the workplace. In his book, Applied Empathy, Ventura highlights the value of empathy in business and provides strategies for developing and applying this skill set. With two decades of experience as a leader, facilitator, and educator, Ventura's work has made impact in with prestigious institutions such as Princeton University and the United Nations as well as corporate clients such as Google and Nike.
Through his work, Ventura advises leaders to focus on the development of EQ in order to help individuals improve their communication, collaboration, and leadership skills, ultimately leading to greater success in the workplace. Experts like Ventura continue to support the growing body of research on the value of EQ in business, and the evidence that organizations who invest in the EQ of their teams help to create a more empathetic and successful professional environment.
And it's worth noting that EQ isn't just important for individual success in the workplace, but also for overall organizational success. A study by the Center for Creative Leadership found that EQ was a better predictor of success than IQ or technical skills in the workplace, and that teams with higher levels of EQ tend to be more effective and productive (Boyatzis, Goleman, & Rhee, 1999). By cultivating a culture of empathy and emotional intelligence, organizations can improve their overall performance and create a more positive work environment for their employees.
In conclusion, emotional intelligence is a crucial component of success in the workplace, and individuals and organizations alike should prioritize the development of these skills. The ones that do not only develop a leading edge in their category, but also become a meaningful place to work for their teams. And in today's rapidly changing talent landscape, the retention of highly capable, emotionally intelligent leaders is one of the greatest keys to unlocking success.
References:
Boyatzis, R. E., Goleman, D., & Rhee, K. S. (1999). Clustering competence in emotional intelligence: Insights from the emotional competence inventory (ECI). In R. Bar-On & J. D. A. Parker (Eds.), Handbook of emotional intelligence (pp. 343-362). Jossey-Bass.
Bradberry, T., & Greaves, J. (2009). Emotional intelligence 2.0. TalentSmart.
Chamorro-Premuzic, T., & Sanger, M. N. (2016). Does employee happiness matter? Journal of Organizational Effectiveness: People and Performance, 3(2), 168-191.