Health and wellness brand 'Vegan Gummies' aims to reach a wider audience in the coming years!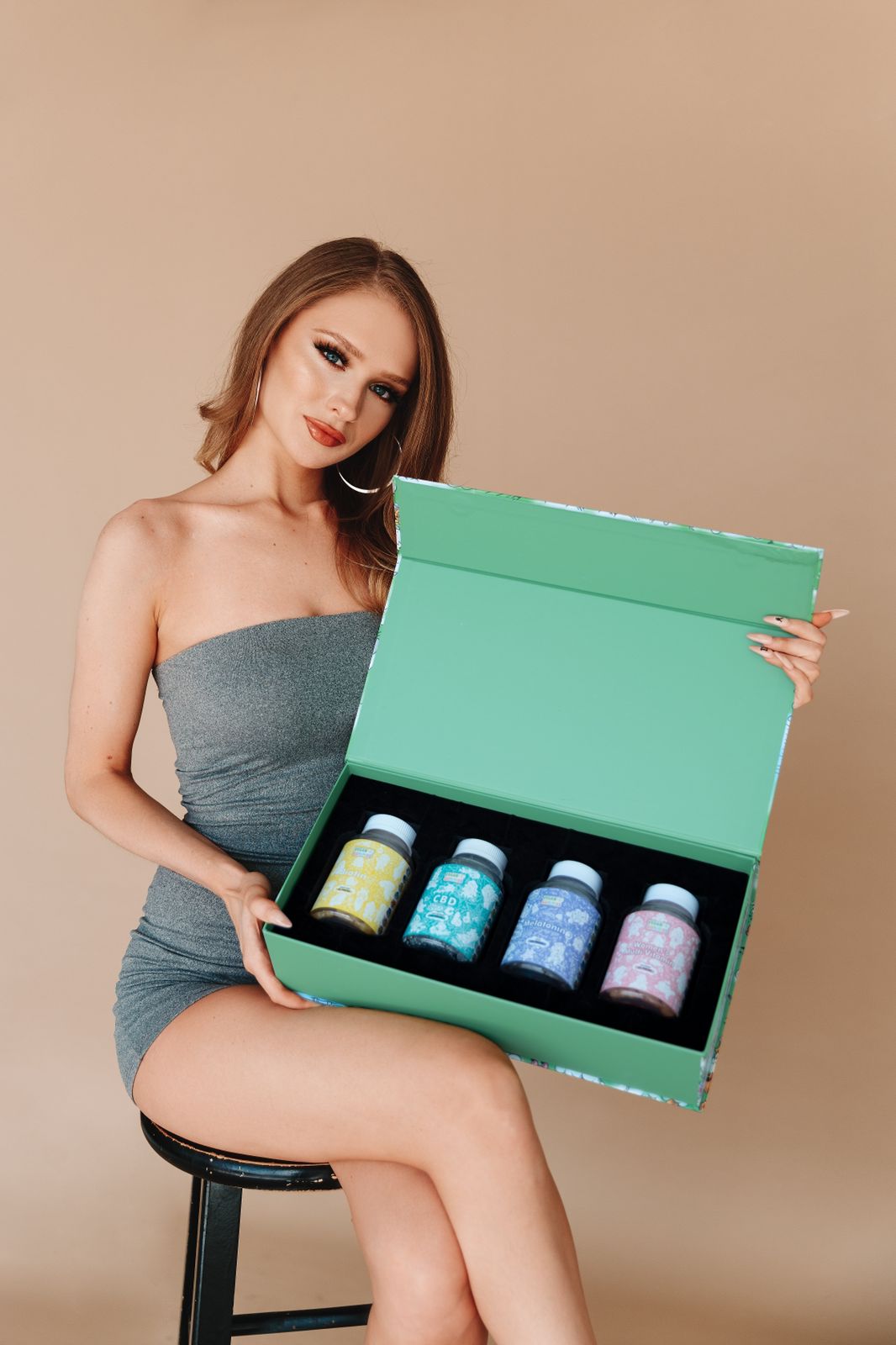 Vitamin gummies have become a favourite among everyone including children and adults. After all, who does not love the flavoured taste of gummies? Welcoming this alternative to chewable tablets or hard-to-swallow capsules, the gummies are easy to take and are convenient enough. Offering a variety of fruity flavours, entrepreneurs Megan Shears and Anthony Agyeman established a health and wellness brand named 'Vegan Gummies'.
Going by the brand name, it is easy to identify that the gummies are all vegan and follow an organic approach. If you are looking for a family-friendly, female-oriented or single nutrient vitamin, there's nothing better than the products of 'Vegan Gummies'. The gummies of the brand provide essential nutrients including vitamins and minerals. Some gummies of the brand also comprise multivitamins that can be consumed daily without any hassle.
Mixed with a gelly agent, 'Vegan Gummies' are made from high-quality ingredients and are GMO-free, gelatin-free and gluten-free. Unlike other vitamin tablets and capsules that are derived from animals, 'Vegan Gummies' are cruelty-free and follow veganism while they are manufactured. The founders strongly believe that veganism is the answer to living a healthy, holistic and prospering life in the long run.
'Vegan Gummies' has got its best selling products in the form of CBD, Biotin, Melatonin and Women's Multi-Vitamin. Besides this, the brand has brilliantly segregated different combinations of gummies that comprises essential vitamins and minerals that are included in a nutritional vegan diet. To ensure safety and have a quality check of its products, all the gummies are made in the FDA approved lab before they are out for sale in the market.
Making its mark as the most trusted brand in the market, 'Vegan Gummies' is getting recognition from one and all. While 'Vegan Gummies' has got many other products in the pipeline, the brand's larger picture remains to make its presence felt everywhere. The founders while throwing light on the brand's future stated that they aim to maximise their reach across major shopping malls, departmental stores, pharmaceutical outlets and all the e-commerce platforms.
Adding to it, Anthony Agyeman said, "We want to create a brand value that will go synonymous with vitamins. I foresee this brand becoming an essential part of every person's diet." On the other hand, Megan revealed that the brand is looking forward to partnering with well-known athletes, gymnasts and food bloggers of the world. To know more about the wellness brand, head to its official website www.vegangummies.com.
Outsourcing Front-End Development Services: Insider's Guide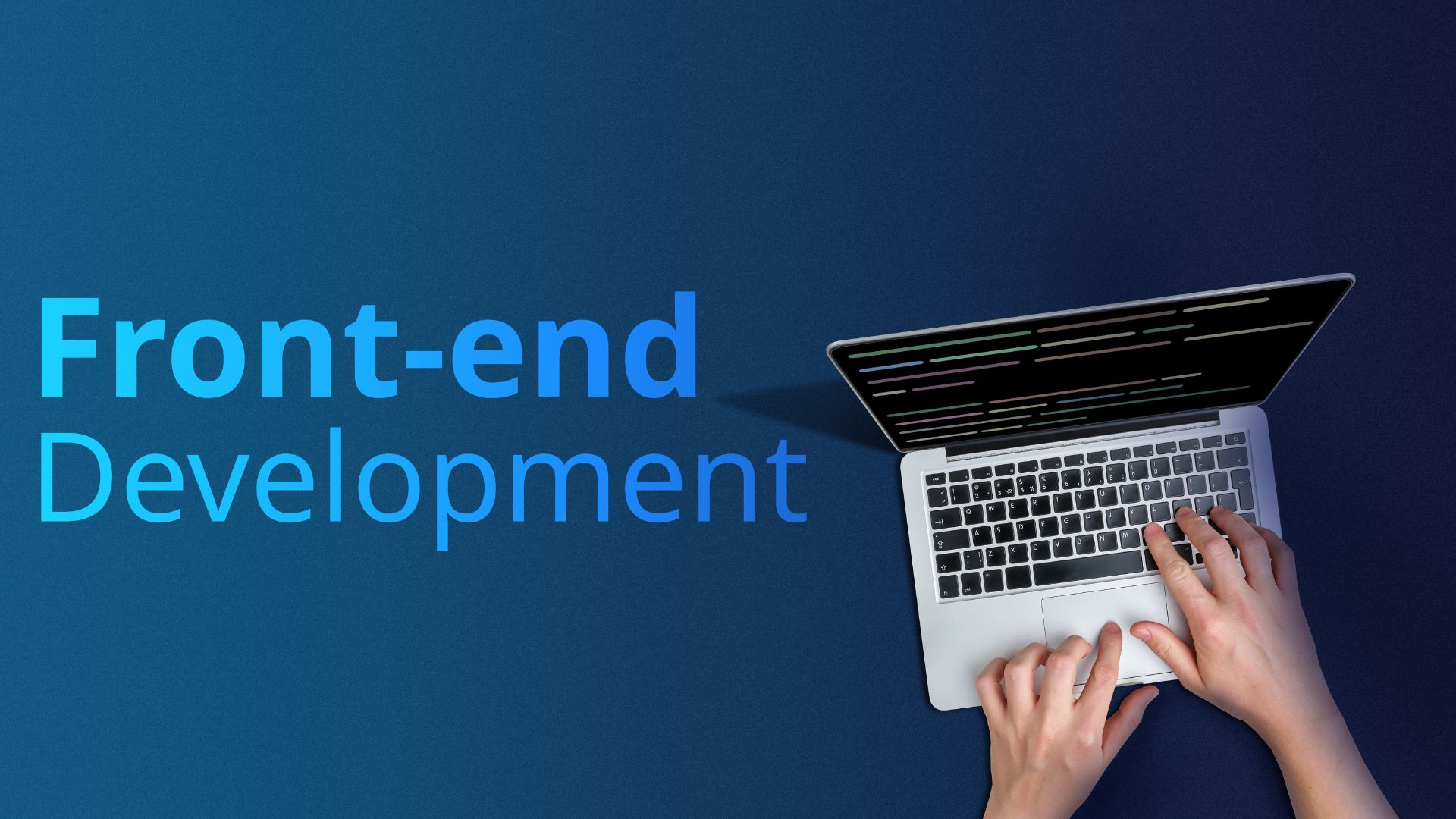 Outsourcing front-end development services has become increasingly popular in recent years as companies look to access specialized skills and expertise, and save on labor costs. According to the Global Outsourcing Survey made by Deloitte, the top reasons for outsourcing front-end development are to access specialized skills (57%), cost savings (50%), and to free up internal resources (49%).
This article will cover some frequently asked questions (FAQs) in a Q&A way to help you make an informed decision when considering outsourcing front-end development services. We'll address concerns such as how to find the right vendor, how to communicate effectively, and how to manage the project to ensure success. By the end of this article, you'll have a better understanding of the considerations and best practices for outsourcing front-end development services.
What is front-end development?
Front-end development, or client-side development, refers to designing and implementing a website's or application's user interface (UI). It involves creating the layout, visual design, and interactive features that users interact with when they visit a website or use an app.
Front-end developers use a variety of programming languages and technologies to build the UI, including HTML, CSS, and JavaScript. They also need to have a strong understanding of user experience (UX) design principles and be able to create visually appealing and intuitive interfaces that meet the needs of the target audience.
Front-end development plays a crucial role in the user experience of a website or application, and it's an essential part of any digital product. The work of a front-end developer often intersects with that of a UX designer and a back-end developer.
Why should I consider outsourcing front-end development services?
As mentioned in the intro, there are several reasons why outsourcing front-end development services may be an excellent option for your company. One of the main reasons is cost savings. Outsourcing is often more cost-effective than hiring in-house developers, especially if you only need front-end development services for a specific project. 
Also, a company can benefit from a vendor's specialized skills and experience and the ability to scale its development resources as needed. This can be especially useful for companies with fluctuating project demands or in need to quickly ramp up or down their development efforts.  
In addition, outsourcing front-end development can allow a company to focus on its core competencies and improve the overall quality of the product, as well as save time by delegating the development work to a vendor. 
How do I find the right front-end development company to work with?
Finding the right front-end development company to work with is crucial for a successful project. Start by defining your project goals, timelines, and budget, and research potential vendors with experience in the technologies and frameworks relevant to your project. 
Review the company's portfolio and case studies to get a sense of their past work and the types of projects they have experience with. Glassdoor, Trustpilot, LinkedIn, GoodFirms or Clutch are some platforms to do this. Consider the company's culture and values. You can also request references and speak with past clients to get an idea of the company's track record and how well they handle challenges like yours. 
What should I consider when choosing a front-end development company?
There are several factors to consider when choosing a front-end development company. Technical skills and experience are crucial, as the company will be responsible for building and implementing the UI of your website or application. Check if the company has experience with the technologies and frameworks you need for your project.
Effective communication and collaboration are also essential. Verify that the vendor has a track record of working well with clients and can effectively communicate and collaborate with your team. Cultural fit is also important, as you will be working closely with the vendor for the duration of the project. It's a good idea to have a face-to-face or video call meeting to get a sense of the company's culture and see if it aligns with your own.
Finally, consider the company's pricing and business model. Make sure the company is transparent about its rates and fees and that they align with your budget. Also, consider whether the company offers flexible pricing options or packages that may be more suitable for your needs.
Once you've narrowed down your options, it's a good idea to request proposals from a few different vendors. This will allow you to compare and contrast their approaches and determine the best fit for your project. 
Bringing it all together
In summary, outsourcing front-end development services can be an easy, cost-effective, and efficient way to access specialized skills and expertise. By carefully considering factors such as technical skills, communication and collaboration abilities, cultural fit, pricing, and business model, you can find the right vendor to meet your needs and achieve success with your project.