Heather Hadden Shares Her Tips for Home Buyers and Sellers to Get Ready for the Coming Fall & Winter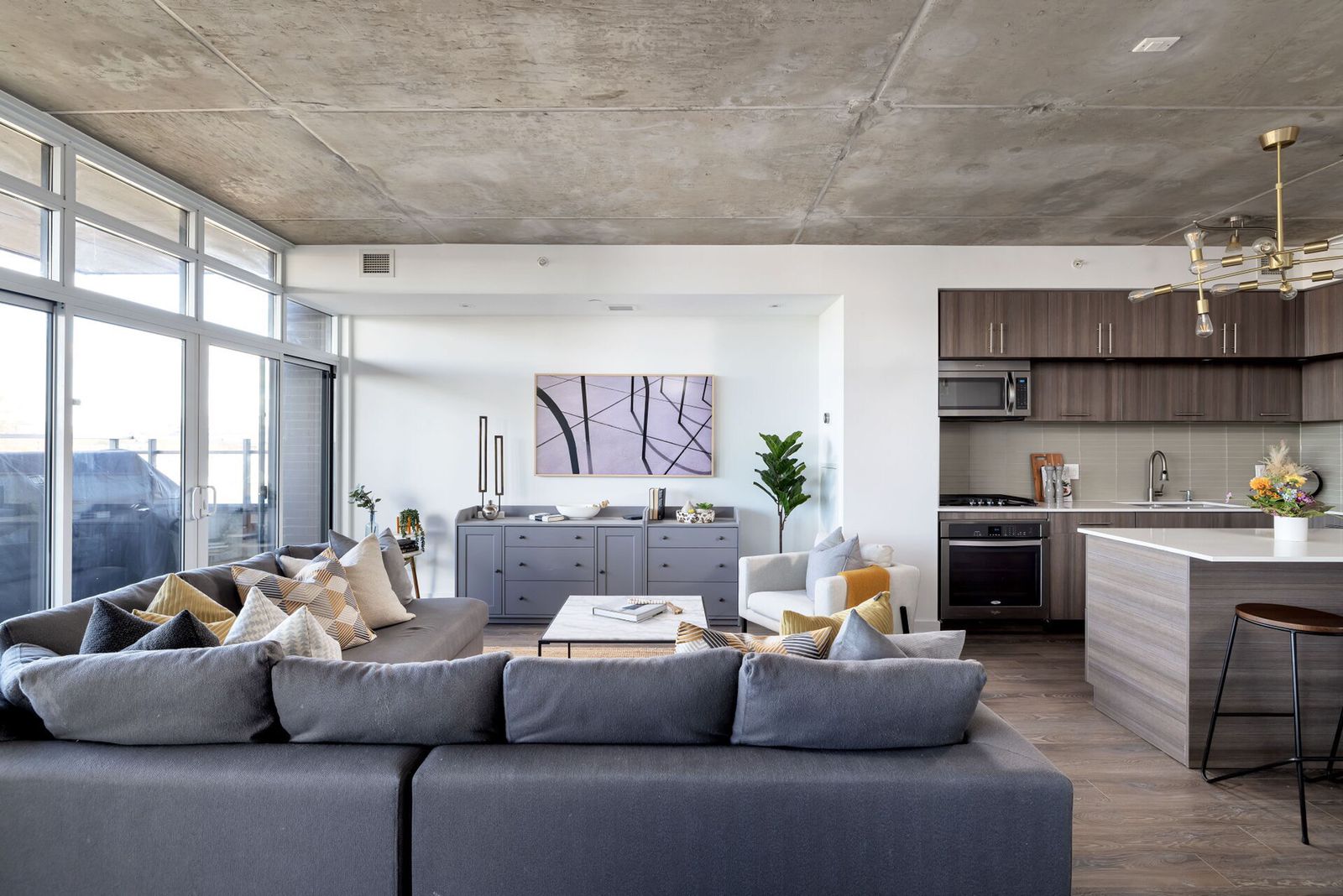 Heather Hadden of Hadden Homes helps buyers and sellers in Toronto get what they're looking for year-round. Different seasons call for different approaches on both fronts, and Hadden has some valuable insights to share with anyone buying or selling this fall and winter.
How Buyers Can Get Ahead in the Upcoming Seller's Market
Traditionally, home buyers find the greatest selection of available homes around May or June. From that point on, the number of homes on the market gradually declines, creating more competition and putting home buyers at more of a disadvantage.
This happens every year, and it's being compounded by current market trends. List prices are up compared to this time last year, and the numbers of both new and active listings are down. This year, fall and winter may present a challenge for anyone looking to buy a new home. However, Hadden has some key tips to help those in the market find what they're looking for and get the best deal they can.
1. Expect Multiple Offers on Freehold Homes
With so little inventory available, there's going to be fierce competition. Homes are going to have multiple offers coming in, often pushing the price above asking.
2. Be Prepared Before Viewing Any Homes
Sellers will be able to pick and choose buyers, so you need to have everything in order. Hadden recommends having both a preapproval ready and having 5% of the purchase price available as soon as you make an offer to secure the sale.
3. The Early Bird Gets the Worm
If you're interested in a listing, you should reach out as soon as possible. Hadden says that many sellers could be interested in pre-emptive offers, hopefully letting you avoid any potential bidding wars.
4. Get All the Information You Need
You should always ensure that you get all the information from your agent ahead of time, including what the current market trends say about price expectations.
5. What Sellers Can Do to Maximize Their Offers Ahead of the Holiday Season
Sellers, on the other hand, are going to have no problem finding buyers this season. Hadden says that a very strong seller's market can be expected leading up to the holiday season and that there are a few key things sellers can do to maximize their offers.
6. Clean Up Your Home's Exterior Now
If you're going to be showing your home throughout the winter, it's best to get everything squared away outside before the snow comes. Your home's exterior is going to make a lasting first impression on buyers, so make sure your yard and gardens are in order.
7. Be Ready for a Longer Closing
While the winter market puts sellers at an advantage, it is slower overall. You might have to wait a bit longer than expected to get the best offer you can. Hadden says sellers should plan for a longer closing to avoid rushing into taking less than they can eventually get.
The Hadden Homes Method
Hadden Homes provides a full suite of real estate agent services to help both buyers and sellers get what they're looking for this fall and winter season. With an extensive network, Hadden Homes can help buyers find the best upcoming listings and get their offers in earlier.
For sellers, Hadden Homes takes a comprehensive approach to presenting and marketing every listing they handle. Professional staging and photography, the latest online marketing methods, and more go into getting the best offers for their clients.
This Canadian Entrepreneur Tells Us The Highs and Lows of Running A Successful Hemp Company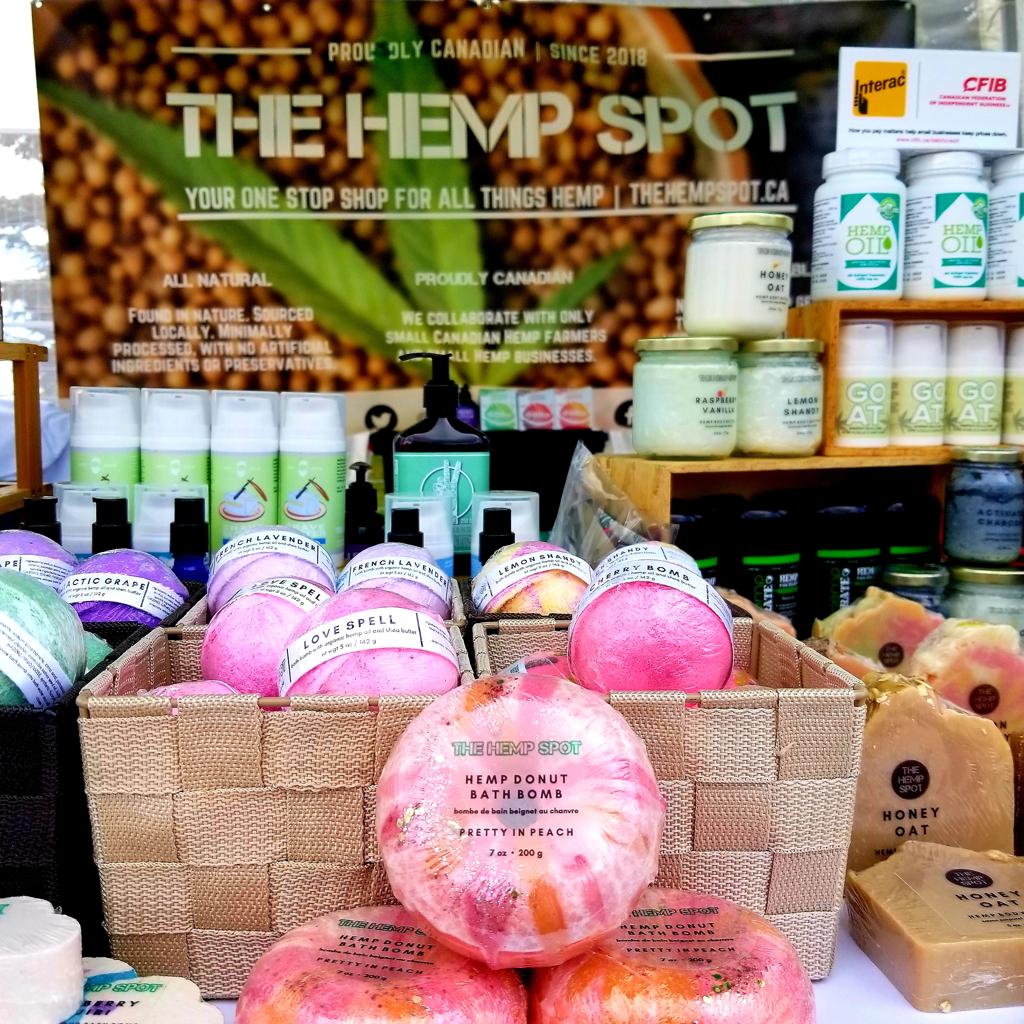 East of Toronto lies a Canadian hemp company called The Hemp Spot which offers over fifty plus products.
CEO and founder, Jacob Moore started the company in 2018. Moore's interest in hemp began when he was looking for a healthier protein product that would help with recovery and pain remedy. Moore has an autoimmune disease called Ankylosing Spondylitis, which can cause some of the small bones in someone's spine (vertebrae) to fuse. This can cause less flexibility and can result in someone having a hunched posture.
His discovery of hemp protein helped with the pain however, he realized there were not a lot of Canadian hemp products readily available. Knowing there might be others who were also suffering from joint pains or who were looking for safer, healthier options to help with recovery, Moore created The Hemp Spot.
"We are your local one-stop-shop for all things Canadian hemp. We have a variety of Canadian hemp products supplied by various Canadian hemp farmers and small Canadian hemp businesses," said Moore.
Even though Moore found a natural product that would help many Canadians, he faced
numerous obstacles to get his business started. Banks gave Moore a hard time because of the misconceptions and stigmas surrounding hemp. Banks deemed hemp as marijuana. Although growing industrial hemp has been legal since 1998.
"When hemp was grouped in with marijuana it was declared an illegal substance. Slowly people began to ignore the benefits for the environment and for themselves. Till this day many people believe hemp is marijuana and has a high amount of THC," said Moore.
To clarify, hemp comes from the same species of plant as cannabis however, it has lower levels of tetrahydrocannabinol (THC) compared to cannabis. The first license to grow industrial hemp for commercial purposes in Canada was issued in May 1998. Unlike its sister plant (cannabis) hemp takes around 90-120 days to grow, compared to four to eight months growth time for cannabis.
Moore continues to have problems advertising his company online because social media platforms such as Facebook bundle hemp with marijuana under their advertising regulations. As of 2019, Facebook has made some adjustments to their advertisement laws, which allows hemp companies in the U.S. to promote their businesses, as long as they're promoting non-ingestible hemp.
"It may say hemp companies can advertise on Facebook/social media but hemp companies (in Canada) like myself are not allowed to promote, even when we try to promote our Hemp Face cloths. I've been flagged for selling illegal substances. I wish we were allowed to advertise however, we're not able to," said Moore.
Similar to advertising companies, Moore had to prove to banks that hemp was not a marijuana product. Nonetheless, Moore's resilient spirit has allowed him to mount a thriving business and also to educate the public.
His company has helped many Canadian hemp farmers. Hemp expels four times more carbon dioxide than trees, and helps reduce greenhouse gases in the air. "We want everyone to experience hemp for all that it is; to utilize it as a food supplement, to clothe ourselves, to help transportation grow, and to help shelter families," said Moore.