Health Information Technology is the digitalized face of Healthcare Industry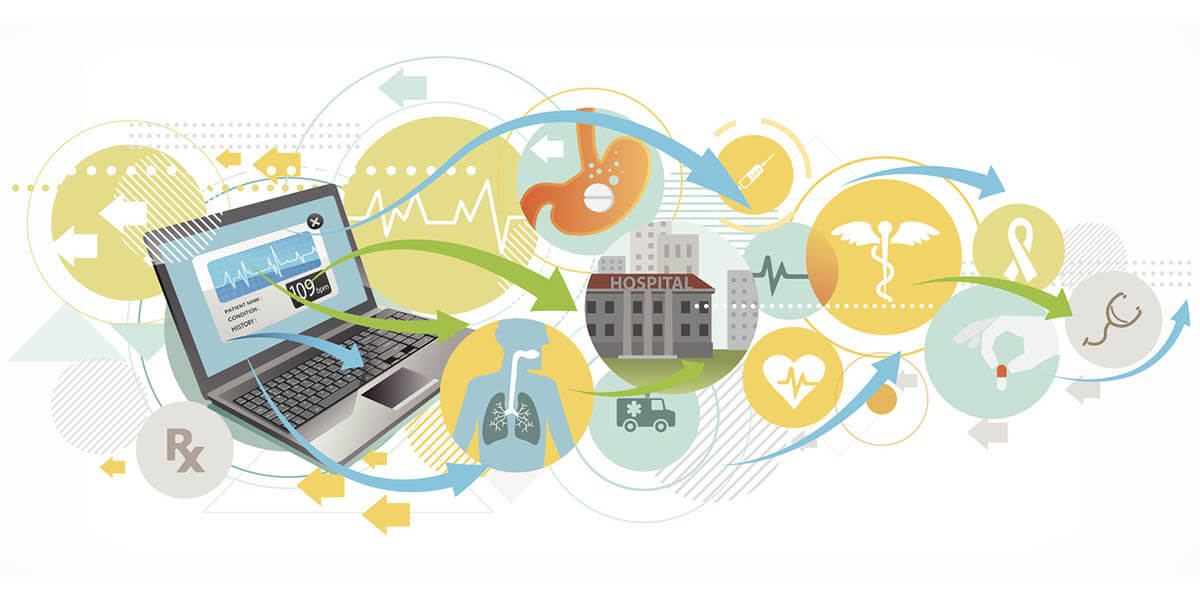 Health Information Technology is a relatively new field in the healthcare. It is not entirely exclusive of the healthcare field. But they both exist in a beneficial symbiosis. Health IT is basically the area involving design, development, creation and use of Information systems for Healthcare Industry.
These systems may be interoperable or automated but they improve the medical care and public health. And they also help to lower costs and increase efficiency in the system by reducing errors. The IT sector does a remarkable job in the interplaying of Modern Health technology and Government policies regarding it. And companies like Global Data Systems are the faces behind managing the healthcare IT efficiently.
There are many forms of Health Information technologies. One of them is an EMR- Electronic medical record. It is a digital health record of a person which can be shared between multiple healthcare providers and agencies.
Like the EMR there is PHR and HIE, which are also digital records. PHR, is a personal health record of a patient an HIE is an exchange of records between various organisations. In HIE they can share various data through the systems.
PACS and VNAs are other picture archiving and communication systems. These interfaces help the healthcare professionals to store and manage patient's medical images. And it is mostly the radiology department that uses this interface.
Patient Portals are also an efficient way of patients to handle their communication with the healthcare industry. Earlier Patients Portal was a clunky site. But the upgraded version helps patients communicate with their physician, pay the bills and check the reports too. And portals also have telemedicine systems that facilitate video conversations between patients and providers.
Government funds tons of money for the EHR system. Since the inception of Health Information Technology for Economic and Clinical health(HITECH) Act in 2009, government funds hospitals for this program. The MACRA passed back in 2015( Medicare Access) and CHIP (Children's health insurance program), all of this laws ensure government invests in the Health IT sector.
Even though the government funds the healthcare organisations it still faces challenges. There are some vendors who refuse to share the data, and some who stymie it. That is a concern for the federal officialS. But other than that there are many benefits of Health IT.
Oshenwatch is a perfect replacement of Apple Watch at an affordable price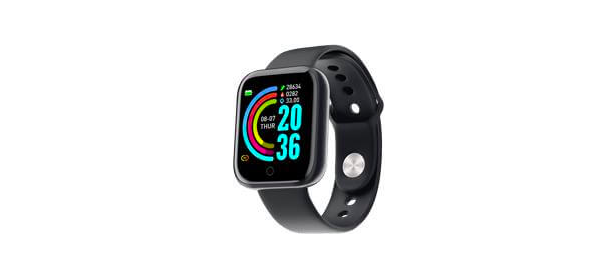 Nowadays more and more people are into fitness. Everyone wants to keep track of their health. Smartwatches are the new trend. People who aren't even into fitness have these watches because it links to their smartphones. However, smartwatches cost a fortune.
An Apple watch is going to be very expensive, that's why not many people can afford it. Oshenwatch is an excellent replacement for Apple Watch. It is a fitness tracker that costs only a fraction of an Apple Watch. Moreover, it performs all the functions of an Apple watch at a seemingly low price.
Oshenwatch has many features that make it worth having. It has an advanced 4.1 Bluetooth technology and hands-free access. Oshenwatch can also answer phone calls and messages. Meaning it can be easily connected to your smartphone without any fuss.
What sets it apart from other cheap Smartwatches is the Biometric sensors that are integrated into it. It is a great fitness tracker as well, and it monitors heart rate. Other than that, it monitors sleep quality l, calorie intake, and blood pressure. If you are an athlete, then it also tracks your running route and how much you cover every day.
Oshenwatch is one of the best fitness trackers out there. And it is one which people can really afford. It is easy to set up and connects with smartphones seamlessly.
Moreover, it has a long battery life. You can wear it for a long time. Not only is the battery of oshenwatch durable, but its material and design are as well. That's the reason it is the best alternative of an Apple watch in the market.