How Cancer Affects a Person's Mental Well-Being?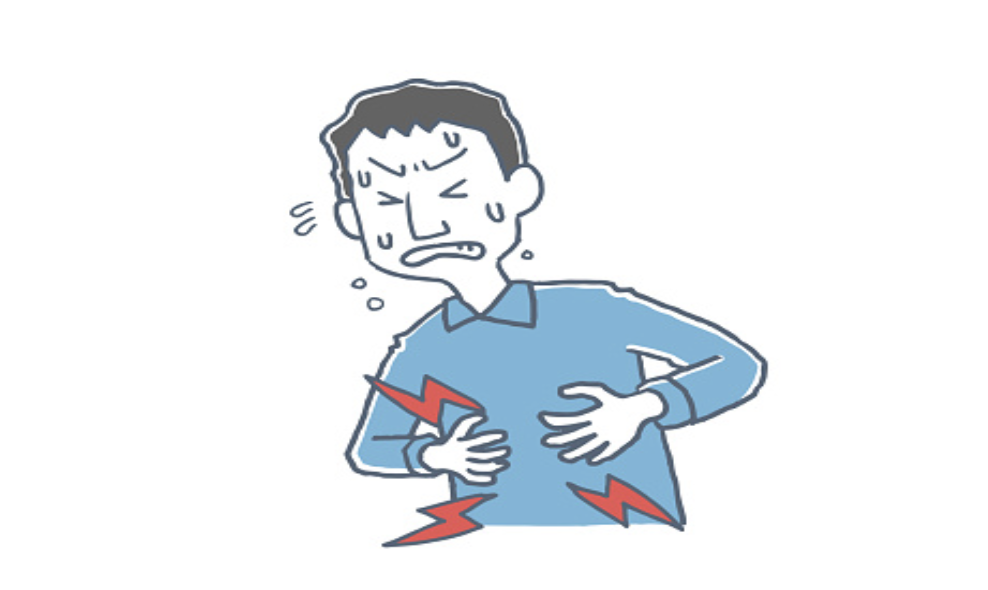 Do you know over 8.4 million American adults act as caregivers and advisors for individuals with mental conditions? 
Life can be an uncertain balancing act, with the balance rendered imbalanced in many ways— losing a job, getting divorced, losing a close family member, or getting diagnosed with cancer. All these can significantly lead to mental health problems. According to psychologists, cognitive disruption can be more painful than physical health. If you talk about cancer, it is a slow and gradual cessation that leads to severe side effects and different types of damage to your body. But apart from the physical disruption, it impacts your mental well-being too. Something most people never talk about out of fear. It can lead to various mood disorders like depression, anxiety, impairment in cognitive functioning, and low self-esteem.
A cancer diagnosis affects not only the individual but also their families, friends, and caregivers, psychologically and physiologically. 
Mental health and depression
Feelings of fear, anxiety, and restlessness are signs of a possible mental health concern. Distress is another uncertain emotion that makes you feel unpleasant. It can affect how you act and think, making it a hurdle for patients to cope with cancer. Well, depression is a significant mood disorder common among people, especially those dealing with cancer. According to doctors, psychological care is more critical than physical care for cancer patients. Without it, patients become frustrated and impulsive, consequently making their treatment difficult. 
According to a study, cancer patients with depression are twice as likely to pass away earlier than those who are not. When stress levels increase, your body induces a specific response known as "Fight or Flight." Either you fight with what you are feeling and try to cope with it, or you ignore it. Sometimes the situation can get uncontrollable. The side effects of cancer and depression can feed each other, aggravating the problem further because both are correlated.
Suicide and Cancer
Patients diagnosed with cancer have a four times higher rate of suicides than the general population. The feelings of uncertainty, hopelessness, anger, impulsivity, loneliness, stress, and lack of social support can agitate an individual negatively, leading to an increased risk of suicide.
Daily Chores
Imagine a life of a regular person who is well and fit. One day he wakes up and vomits blood, and the doctor diagnoses him with cancer. Do you think his life will be the same again? He won't be able to sleep properly, wake up with stress only to feel a relentless wave of anxiety all over his head, and speculate all day long over his hopelessness. What will happen to his family? Who will provide for them? The mind will keep ruminating with distressing thoughts imagining the worst-case scenarios with no sign of respite. Indeed, dealing with cancer can wreck your mental health and take away all peace and happiness from your life. This affects your daily work, chores, and relationships with friends, family, and colleagues. 
Take Care of Yourself
The first thing you need to do is take an active part in cancer treatment. This requires thoroughly following your treatment plans and working on improving outcomes, eventually leading to self-satisfaction. 
Seeking professional help through therapy and counseling is also essential. You can either go to a psychologist, a mental health professional, or a social worker who specializes in supporting cancer patients. You can speak about how you feel and try to overcome your fears by learning scientifically-proven ways of coping with such an issue and implementing them. For medications, you can consult a psychiatrist. 
Despite the ensuing stress making it difficult for a cancer patient to think rationally, mind-body therapies play a crucial role in overall health. Meditation, yoga, jogging, walking, and exercising can help increase the levels of a hormone known as endorphin in your body that boosts your happiness levels, benefiting your body and soul. Such activities will keep mood swings at bay, making it easier to cope with insomnia. It will also help reduce anxiety and stress, allowing you to relax. 
Conclusion
Being diagnosed with cancer isn't news that people would enjoy hearing. However, it is still important to accept the distressing and life-threatening disease as a reality once diagnosed and work towards improving your life, psychologically and physiologically. Taking care of yourself should be the top priority, requiring quality sleep, exercise, and a well-balanced diet. Doctors must prioritize the mental health of the survivors as well rather than just focusing on the physical one. The mind and body have a strong bond and need to be balanced. 
If you have cancer or look after a loved one diagnosed with this dreadful disease, then Never Let Go is an excellent narrative full of suspense and entertainment with a story about a cancer survivor. The plot reveals how cancer impacts the cancer survivor's mental well-being and that of his friends and family. The book offers fantastic insights and coping techniques to deal with such a situation. Grab your copy today and experience a true story full of inspiration. 
Frontier Dental Lab's Direct-to-Consumer Marketing Connects Dentists and Patients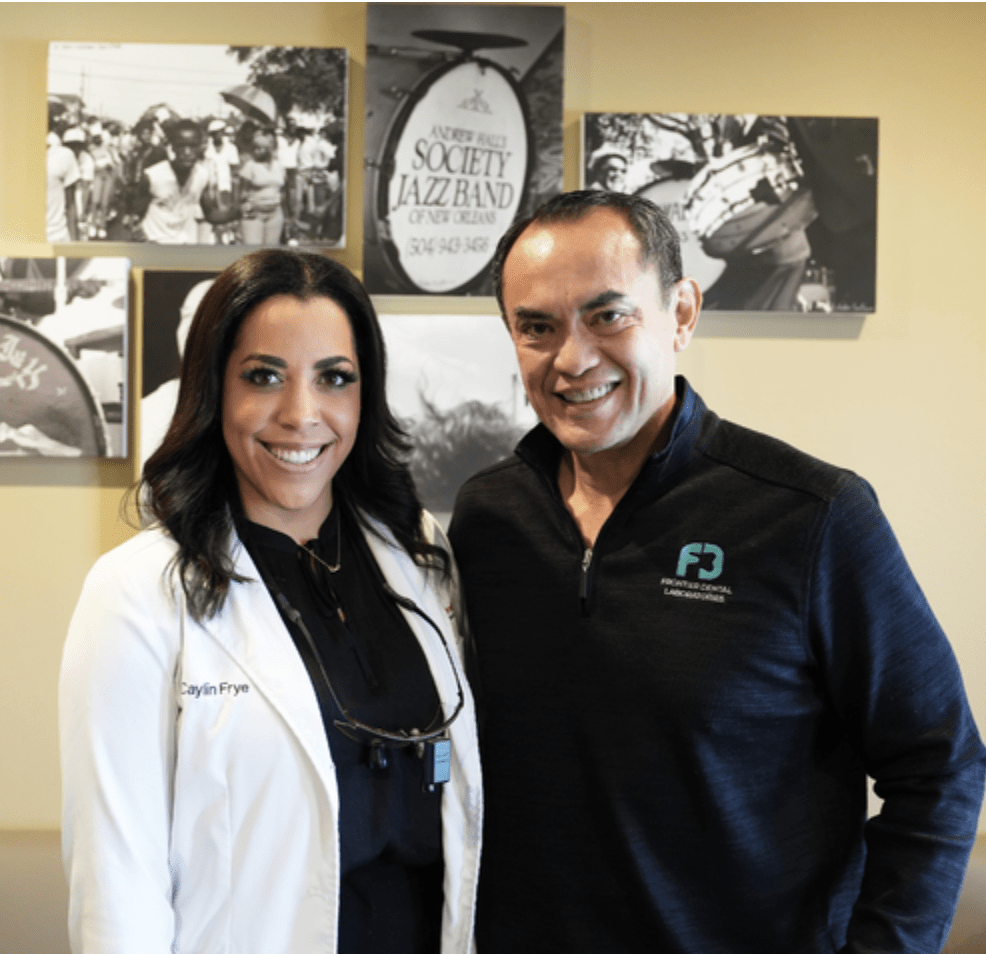 Dr. Caylin Frye, a cosmetic dentist at Mid-City Smiles in New Orleans, has worked in the dental industry for over two decades. In all that time, she has never had a dental lab bring a patient to her office door. However, that's exactly what happened when Frontier Dental Lab Group connected her with Ignacia Soto-Aguilar.
The inspiration behind Frontier Dental Lab's direct-to-consumer campaign
Gil Villavecer, Chief Marketing Officer at Frontier Dental Lab Group, was well aware of two key factors influencing Frontier's marketing strategy. First, he knew his clients were dentists who tended to stick to traditional marketing methods as simple as word of mouth. Second, he knew that most people didn't realize dental labs even existed. For these reasons, labs like Frontier have historically been absent from the direct-to-consumer marketing space. 
"I like to be a trailblazer," says Villavecer. "My lightbulb moment came when I realized that we have far more horsepower than the average dentist. After all, what dental office has a full-time marketing department? To better serve our dentists, I shifted our approach to a direct-to-consumer campaign."
Villavecer's first hurdle was introducing Frontier Dental Lab Group to a public that, up until that point, had been unaware of its existence. In general, dental labs have avoided digital marketing, but Villavecer knew the internet was the only way forward. So, Frontier uploaded educational clips to YouTube and fired up an Instagram account with a new mission to "Educate, Entertain, and Connect."
Frontier Dental Lab's DTC marketing in action
Frontier Dental Lab's most innovative initiative is its Smile Simulations. Through this program, potential patients upload selfies to Frontier's website and receive before and after pictures showing the possibilities of a smile makeover.
Soto-Aguilar first encountered Frontier Dental Lab through the Smile Simulation initiative and was blown away by her digital makeover. "The assessment was so quick and personal," she remembers. "I received my before-and-after shots in an hour, and I couldn't believe the amount of detail that Frontier put into it. That was my first insight into how much Frontier cares about its patients. They enabled me to visualize exactly how I would look with a new smile."
Along with the Smile Simulation, Frontier Dental Lab sent a list of seven Trusted Frontier Dentists in Soto-Aguilar's area who could make her simulation a reality. "We try to make research easy for people," says Gil. "We believe that educated consumers are the best consumers."
Frontier Dental Lab builds trust between dentists and patients
For convenience, Frontier linked each cosmetic dentist's Instagram profile. When Soto-Aguilar clicked on Dr. Frye's Instagram account, she felt an instant connection. 
"Dr. Frye and I are both artists," she explains. "I saw the care she put into her online presence and knew I would be in good hands. In this digital world, we put our work out there to show our clients what they can expect before we ever meet them. It's visual and very intimate."
Soto-Aguilar's trust in Dr. Frye grew with every new piece of information she learned. She scanned through before and after shots of smiling patients and read a feature article about Dr. Frye dancing with her clients. Above all, she was struck by Dr. Frye's honesty in describing her practice. 
"I felt like I already knew her," recalls Soto-Aguilar. "She wasn't trying to sell anything to me. She was just talking about her passion for beautiful smiles."
Within two days of uploading her selfie to Frontier Dental Lab's Smile Simulation Center, Soto-Aguilar was talking with Dr. Frye in her office as if they had known each other for years. At that consultation, she scheduled an appointment for 20 veneers.
Dr. Frye says this is the most straightforward case she has closed in 21 years because of the foundation of trust established before the consultation. "Ignacia contacted me through the email from Frontier Dental Lab and was so excited that she even brought the smile simulation to our consultation. By the time we met, she trusted my work as a cosmetic dentist and Frontier's work as a dental lab."
In fact, Dr. Frye was so thrilled about the direct-to-consumer marketing that connected her to Soto-Aguilar that she shot a text to Villavecer that day: "Hey, Gil! Super cool story! A patient went through the smile simulation on your site, you sent her my info, and she's coming in tomorrow. That's the power of your marketing in the flesh!"
Villavecer counts that among the most exciting messages he has ever received. The only one he might enjoy more came days later from Soto-Aguilar. Along with pictures of her new smile, she texted: "Hi, Gil! You'll love to see this! My smile is just how you imagined it!" 
Currently, Frontier is focusing on harnessing the power of digital marketing to reach consumers. Its ground-breaking efforts to Educate, Entertain, and Connect potential patients prove that this marketing campaign is about much more than sales — it's about building relationships and helping potential patients imagine the possibilities.