How CEO Barion McQueen Uses Social Media to Inspire Younger Entrepreneurs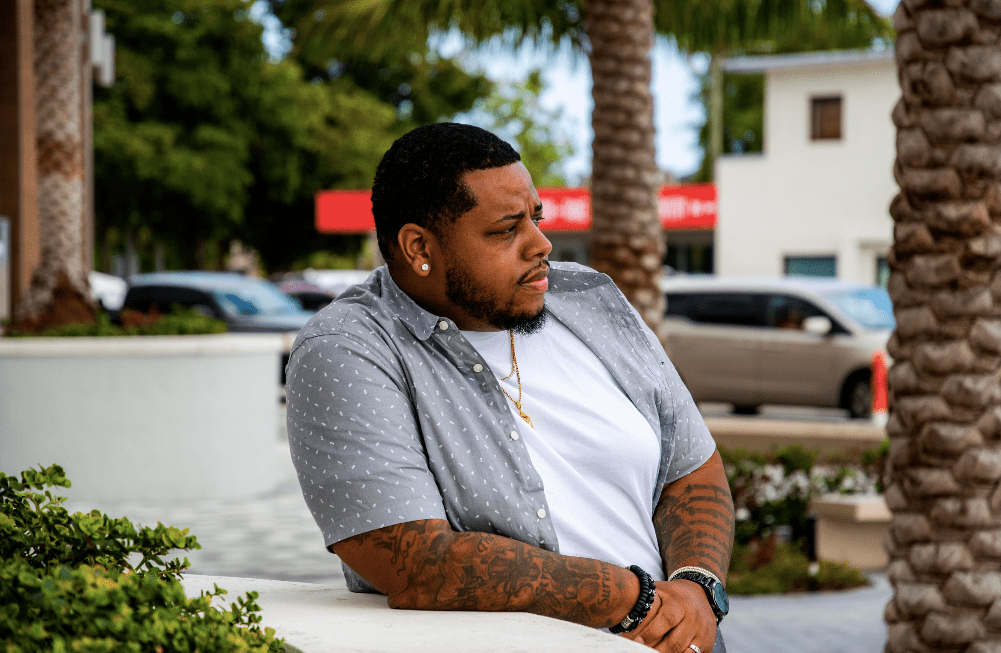 Everyone who still thinks that social media isn't a crucial aspect of the business game is just doing it wrong, okay? While there are still a few old school businesses that refuse to accept this, social media platforms have grown to have an immense conversion power for pretty much any business. And as a CEO, it's vital that you understand and embrace this power, otherwise you risk losing valuable customers.
Barion McQueen, CEO of The Brand Castle, has learned to use his social media presence to his advantage. Building an online persona in keeping with his real self, kindly but confident, Barion has managed to attract both a healthy stream of new customers to his branding and marketing agency, as well as a following of young entrepreneurs.
Looking for inspiration from someone who gets it, more and more young men and women at the start of their creative journey credit Barion, either directly or indirectly, with giving them much-needed advice and offering words of encouragement.
"Everyday is an opportunity to be better than you were yesterday. Do not ever put limits on your potential. I would have never thought I'd be a best selling author, but with some hard work & faith it was possible. Keep going and keep pushing to do all the things you've dreamed of." 
This is the message that greets you as soon as you access Barion McQueen's Facebook page. What immediately strikes you, scrolling through his social media posts is the upbeat and daring tone. He immediately comes across as an optimist and a dreamer, a man who believes in being creative and dreaming with your eyes open, but also believes in going the distance.
Bringing together a rare mix of creativity and ambition, Barion McQueen manages various businesses – from a hip-hop magazine, the "Hip Hop Dose", to a profitable real estate business, "Real Estate Captured". On his social media, he talks openly about his varied interests, plans of the future, as well as some personal musings about past failures and successes. And thus, combining advice with tales of his own experience, off the wall ideas with success examples, Barion serves as a constant source of inspiration.
By being honest. By never concealing the failures, but rather embracing them as a natural part of the road to success and learning from each. By offering his advice, not in a condescending tone, but rather in a humbling manner. 
If asked, Barion would tell you he is trying to be the voice of inspiration that he would have liked to have at his side, when he first started on this road.
An encouraging pat on the shoulder that says "You'll be alright", that's what Barion McQueen strives to be. And ultimately, that's what Barion McQueen is. 
Fitness Dating Brand, FITFCK, Expand Into Influencer Management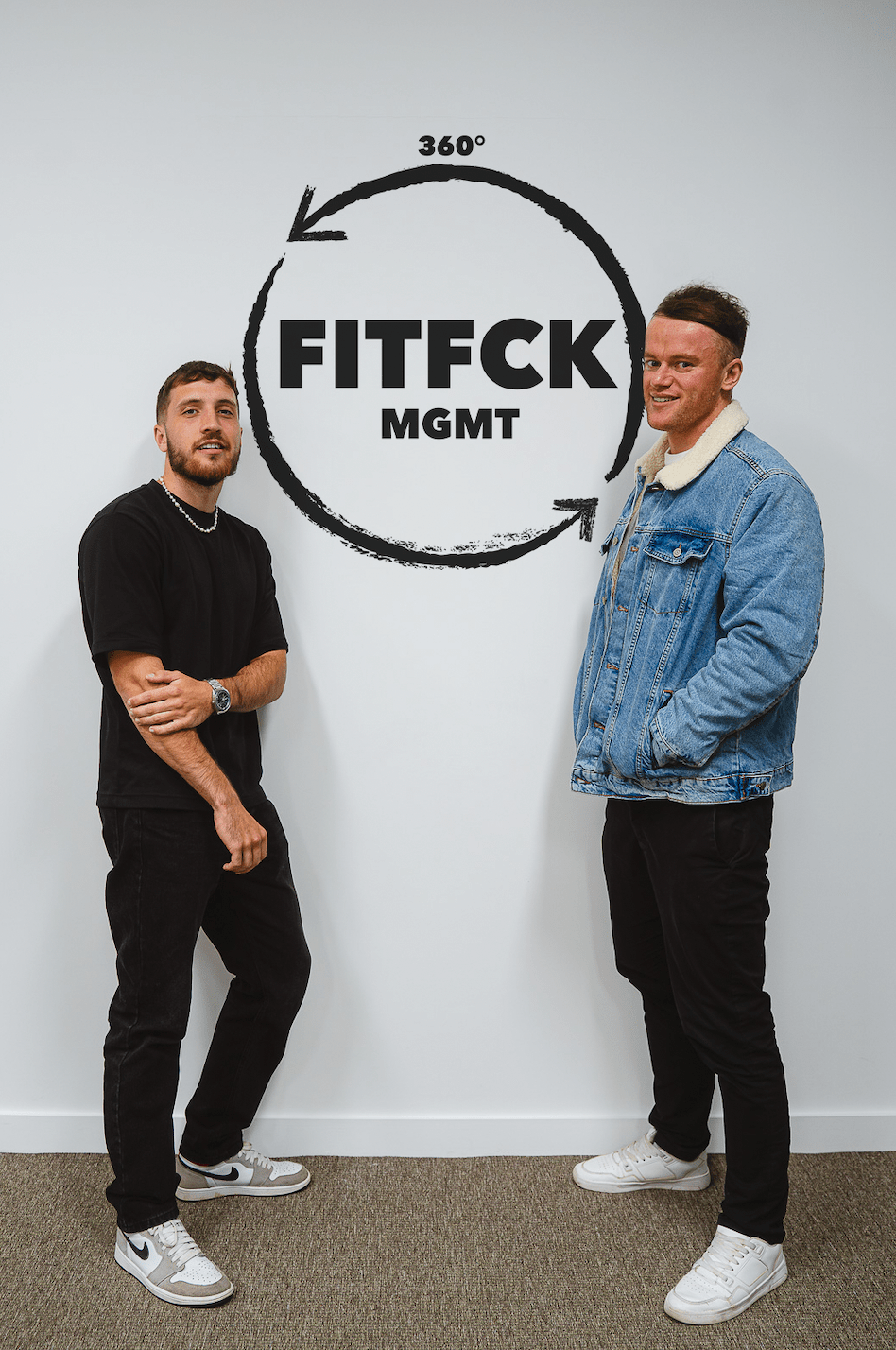 Fitness dating brand, FITFCK, recently announced the launch of their management company "FITFCK MGMT". The company, which recently announced the launch of its £5m A Round investment raise is looking to expand on their brand growth by offering content creators of all niches and brands a full 360 lifestyle management service.
Rebranded in March 2022, the recently featured BBC News company has emerged as the leading brand for gym goers that are looking to make new connections – whether through IRL fitness dating events or online dating experiences. To accompany its strong digital product suite, FITFCK is now developing a series of consumer products to further enhance their brand power, with the most recent being a holistic management company for content creators and brands.
FITFCK Founder and UK Government Enterprise Advisor, Jamie says: "Having worked closely with content creators for the last eighteen months since our relaunch, this addition made nothing but complete sense to me. As a management service, you should be looking at improving all angles of your clients life – not just quick brand deals for a few quid. We are looking to offer a 360 lifestyle approach where we assist our clients with everything from their income, branding, business advisory, PR, legalities and more – all under the FITFCK brand umbrella."
To continue its ruthless chase of becoming the largest omni-channel community for dating, relationships, casual meets and friendships, FITFCK will be looking to embed the management service into members of their ever growing community which already includes a number of high profile content creators.
The first creator to be signed under the label is Santino Valentino, a fitness content creator boasting over 70,000 followers across platforms. Valentino states; "I have known Jamie for a few months now and have felt nothing but constant support from himself and the rest of the FITFCK team. Having seen where they have taken the brand in such a short space of time, I am hoping they can do the same for me. I am really looking forward to seeing where we can take this whilst learning under Jamie and Callum simultaneously"
FITFCK MGMT athlete manager Callum Roberts added: "At the core of every FITFCK movement is the care we have for our community. This ethos is something that we will be looking to reflect in the management company. Hyper-focused care for our clients where they know they feel valued and at ease with us. We are not looking to just improve our client's income, we are looking to improve their lifestyle"
If you are looking to work with FITFCK MGMT, you can contact the team at support@fitfck.co.uk for more information.