How COVID-19 is Affecting Domestic Violence

In addition to the many direct impacts on the lives of millions of Americans, the coronavirus pandemic has created a landscape that could increase domestic violence rates across the nation. With unemployment rates challenging the high rates of the Great Depression, as well as financial anxieties from stock market fluctuations and isolation from support groups can further worsen a survivors risk of domestic abuse.
The removal of every day escapes like jobs, schooling, or access to public spaces can make it difficult for a person experiencing domestic violence to distance themselves from an abuser. Coupled with the possibility that a survivor is on lockdown in a home or other shared space with a potential abuser, COVID-19 is forcing survivors to spend increased amounts of time in unsafe situations.
While the novel coronavirus has upended life for many across the country, the consequences can be even harder felt by those in inopportune situations like domestic abuse. Despite the lack of data providing explicate detail as to how covid-19 is impacting those in situations of domestic abuse, many experts are beginning to prepare for the serious negative effects that may come once lockdowns are lifted and states return to more normal proceedings.
Impact of Crises on Rates of Domestic Violence
Experts who study domestic violence have long explained the relationship between times of crises and increase in destructive behaviors like domestic abuse. Additional stressors may come from instances of natural disasters, economic downturns, or health crises and can find their way into the relationships a person may have with friends, family, and partners.
The COVID-19 pandemic has caused normal outlets for energy or behavior to disappear. The ability to go to sporting events, bars, restaurants, gyms, or leisure businesses has been limited due to risk of transmission of the infectious disease. This can lead to people taking up the behaviors at home and aggravating the risk of domestic violence.
The special circumstances of the global pandemic have also created new components to strain an existing relationship a person may have with an abuser. The fearful messaging and quarantine tactics implemented across the country can cause some people who are living in abusive situations to see increased control on their lives and rights.
"With federal and state guidelines prohibiting certain normal activities, we are seeing an influx in violence in the home across the country. " explained Attorney Mark Sherman of The Law Offices of Mark Sherman, LLC.
Partners or family members may attempt to regulate the already limited pandemic-approved freedoms of a person to prevent the spread of the virus into the shared space. This can be anywhere from restriction of rights to travel, like access to a car or bike, to the extreme of a partner pulling a weapon on a person to prevent them from leaving the house.
These factors and others, can make it difficult for a person who is trying to survive the complicated time of a pandemic to do so in a situation where a partner or family member has displayed violent tendencies.
Locum Tenens – Why Doctors Choose To Work As Locums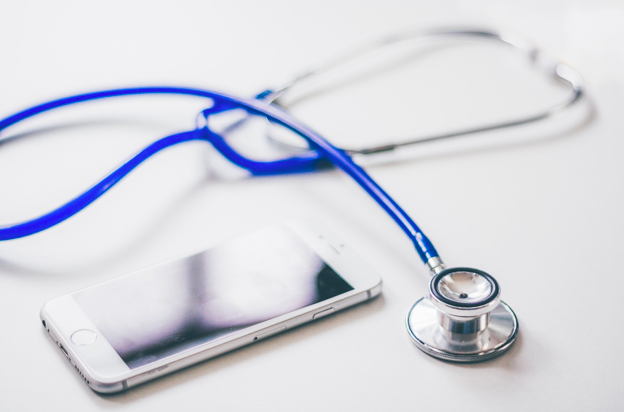 While some doctors work as locum tenants instead of full-time jobs, the majority of doctors work in addition to full-time jobs, according to a new study. Last year, 40,000 doctors worked in senior positions in the US, and physician recruiters and locum tenens companies are an important part of this fast-growing industry.
Data from the Center for Disease Control and Prevention (CDC) and the Department of Health indicate that locum doctors will help address the challenges facing hospitals and millions of patients across the country in the coming decades.
Reasons Why Doctors Choose Locum Work
Locum doctors fill many posts and ensure that more people go to doctors and receive medical care, which compensates for the shortage of doctors, especially in underserved areas.
Many locum doctors use temporary work to focus their careers solely on clinical care. Hospital doctors can also use it to determine what they want to do with their careers.
Hospital administrators also find using temporary staffing solutions appealing to save on training and career development costs, and the cost of treatment errors is covered in most contracts.
High demand also means that doctors can afford to be flexible about where they want to use their skills and when they want to work.
Given the large number of patients currently being seen, GPs can feel safer to find work at any time and be more flexible in their working hours.
Salaries for general practitioners have increased in recent years, but doctors often have no leeway to negotiate with health care providers. Working as a locum gives a doctor the opportunity to increase their earnings.
Some locum doctors choose this type of employment because they can explore different hospital situations and locations to determine where they want to settle.
Newly trained doctors may opt for a locum-based position because it can be a more stable and affordable option than starting their own practice.
Many doctors do this type of work to earn extra income and gain more experience, but there are doctors who want to end their careers or work less in retirement.
Some temporary doctors are willing to take a second or third job to supplement their income and pay off student loans, according to the American College of Physicians.
With locum tenens, doctors can work in any medical function, and there is a wide range of jobs available in different medical specialties.
Many doctors say they can be more present at home because they don't worry about paperwork, personnel decisions, or departmental meetings.
Hospitals and facilities across the country regularly use locums when full-time staff is on leave or they are waiting to hire a new doctor. So there are ample opportunities locum doctors can choose from.
The Popularity of Locum Work Will Continue
Not long ago, working in locum tenens was seen as a way for older doctors to retire or new doctors to try different jobs before committing permanently. While there are still a small number of doctors in the US with full-time jobs, a growing number of doctors are taking a new view of locum tenens work and defining it as part of their career path.