How does CBD affect your Cosmetic Procedure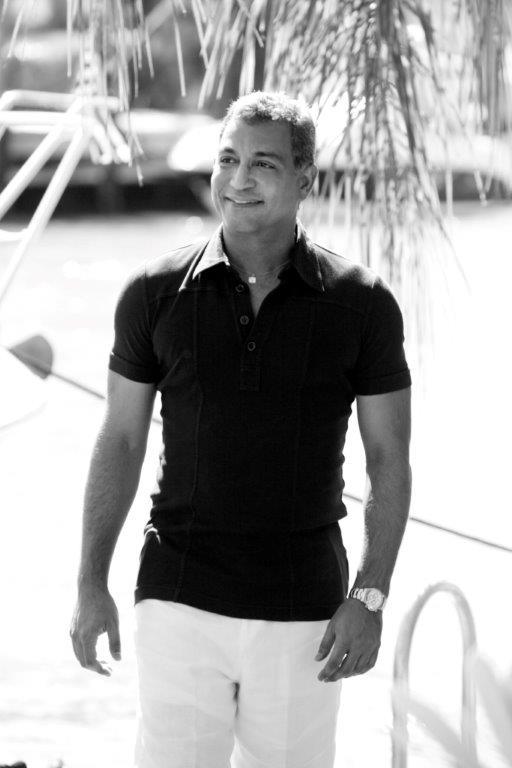 While some countries are opting for lenient ways for the recreational use of marijuana, consuming CBD before or after your cosmetic surgery can result in slowing down your healing time and deteriorate your surgical outcome. As a double board-certified surgeon in Plastic and Reconstructive Surgery, Dr. Jhonny Salomon takes us through the risks involved in vaping CBD to ensure his patients have safe and secure surgery.
What is CBD?
Cannabidiol (CBD) is the main extract of the marijuana plant, the second being tetrahydrocannabinol (THC, the psychoactive component of marijuana). Though it has gained popularity in recent times, this hemp plant derivative had records of therapeutic use that dates back to 2737 BC. CBD can cure problems like epilepsy, insomnia, and mental health disorders. As a physician, Dr. Salomon weighs the popularity vs research on health products, to eliminate the possible risks and follow a safe surgical procedure.
Consuming CBD before Surgery 
Consumed mostly in self-management of pain and anxiety, many patients consult if they can vape CBD before their surgical procedures or during it. CBD products should not be ingested by patients for a few days before and after surgery because of the anticoagulant effect that can put a patient's life at risk with excess bleeding during and after surgery. Excess bleeding may then extend the surgery procedure to an unanticipated one to correct abundant bleeding, asymmetry, and tissue death post-surgery.
Dr. Salomon suggests patients drop taking herbal supplements, vitamin or nicotine to ensure that the patient does not face problems with anesthesia. Consuming CBD may also result in potent reactions with the enzymes in the liver that prevents the medication's job. As the perfect dosing for CBD is undefined, proper precautions must be taken for a safe surgical procedure.
Be it cigarettes or weed, smoking any kind of drug before surgery can lead to respiratory distress, pneumonia risks and interference with anesthesia, leading to airway emergencies post-surgery. Marijuana also leads to poor scarring of your surgical sites. The best choice for consuming CBD is through edibles. Edibles can eliminate respiratory problems and lead the healing process smoothly. However, one is suggested not to ingest it past the allowed time before surgery.
Marijuana effects during Surgery
The usage of Marijuana during the surgical procedure can cause dramatic effects. While some patients tend to consume CBD in an attempt to relax, this idea can cause serious problems. Consuming CBD relaxes the blood vessels through a process called Vasodilation. Relaxing the body's blood vessels can cause a failure in blood pressure and an increased heart rate. Additionally, the presence of carbon monoxide in Cannabis slows down the moment of oxygen flow in the body thereby, diminishing the healing process. Consuming CBD after surgery increases the time that's taken to remove a patient from the ventilator.
Safest ways to consume CBD after surgery
The medical industry and CBD policy have a long way to go before any patient gets a weed prescription during his pre or post-surgical procedure. For those who are looking for weed to treat pain, it is recommended that you consider healthier ways of getting high. Choosing something like vaping can hamper the healing process. The healthier alternative for vaping can be edibles, oils, or tinctures.
Edibles come in various varieties and strengths. Concerning the pain you're feeling, Dr. Salomon can recommend you the variations of strength that's offered in a versatile palate.
Edibles can sometimes be pretty strong and the effects can be unpredictable. Instead of edibles, consumers can ingest tinctures in the form of food and drinks.
As Dr. Salomon suggests, it is always important to consult your surgeon before consuming Cannabis prior to and after surgery. This will help them to make necessary adjustments that will suit your body conditions. Dr. Jhonny Salomon is a renowned plastic surgeon in Florida who has taken a step towards safer surgical procedures.
Does CBD Oil Work for Chronic Pain Management?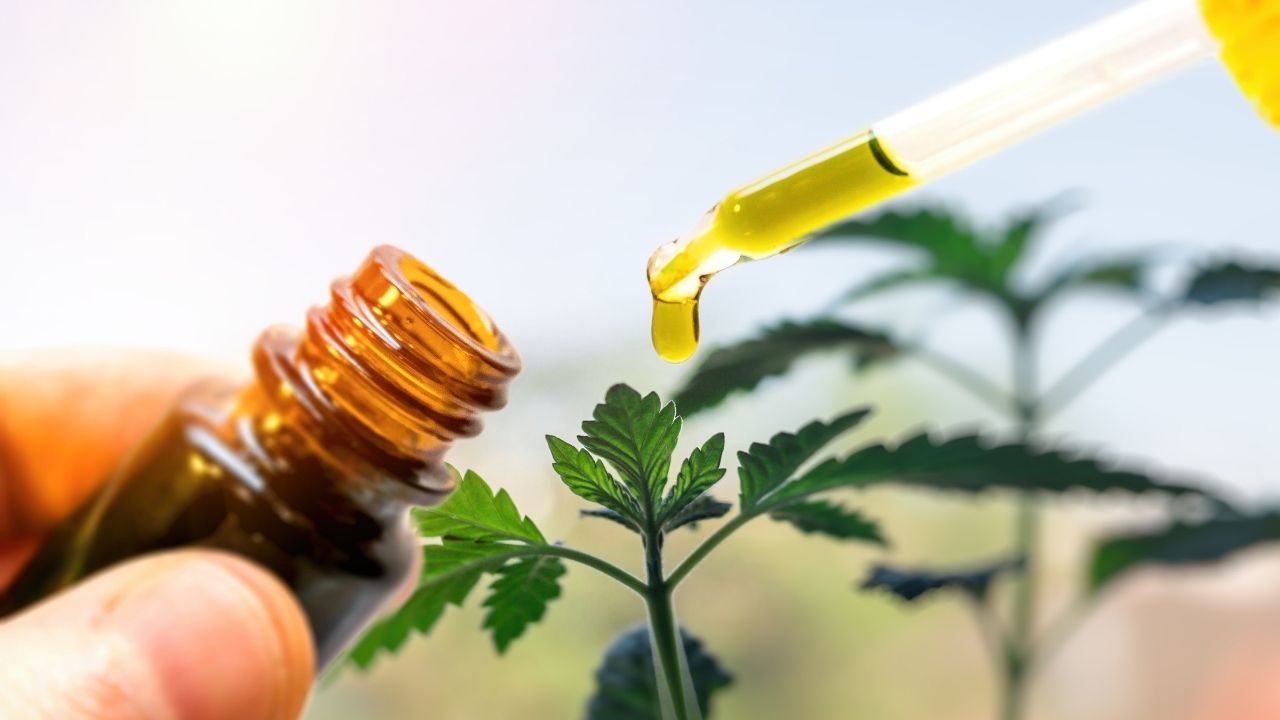 Many people use CBD oil to relieve pain and to improve other conditions like sore muscles and feelings of anxiety or depression. Recent research has shown the potential that CBD oil has the potential to help patients get relief from many of those conditions.
In this article, we will look at how CBD oil works and how it can benefit people suffering from numerous conditions including anxiety, depression, acne, eczema, multiple sclerosis, rashes and people presently undergoing debilitating treatments like chemotherapy.
Effects
According to CBDStudy, CBD is one of many naturally occurring compounds in marijuana and hemp plants known as cannabinoids.Many plants contain cannabinoids but hemp and marijuana plants a very high concentration of them.
Tetrahydrocannabinol (THC) is the cannabinoids that causes users to get that "high" feeling that results from using marijuana. But CBD oil does not cause users to get high. This is because CBD does not connect with the same receptors inside the brain as THC does.
Cannabinoids have a direct effect on the endocannabinoid system (ECS) inside our brains. That is why these compounds affect the way we feel pain, our sleep cycles and how our immune system functions.
Can CBD Make You Feel High?
CBD does not make users feel high although it does have many other positive reactions. It can also encourage the body to naturally produce more of its own naturally occurring endocannabinoids.
For example,CBD oil stops the body from absorbing anandamide, a compound associated with the way the body experiences pain.
The cannabinoid compound contained in hemp and marijuana plants that creates that "high" feeling is called THC. Two years ago, Congress passed the 2018 Farm Bill which allowed for the sale of CBD oil products over the counter as long as they contained a maximum of 0.3 percent THC. That is simply not enough to get you high.
You may ask, why is a small trace amount of THC still in these products? That is because of the way the different cannabinoids or compounds present in hemp plants interact with each other.
When all of the naturally occurring compounds are present in one CBD oil product, they actually help to maximize the effects of all of the other compounds in the product. This is called "the entourage effect." It basically means that when all of the cannabinoids are working together, they work better than they would if they were working alone.
What is CBD oil?
Some type of cannabis plants — often called hemp or marijuana,contain different levels of various chemical compounds.
Most CBD oil comes from industrial hemp, which usually has a higher CBD content than marijuana. It also contains less THC.
CBD oil comes in many different strengths and people can use it in various ways and for several different conditions. Its recommended that you discuss CBD oil with your doctor before using it to make sure there are no potential negative interactions between any CBD oil products and any prescription medications you are presently taking.
Benefits
CBD oil is actually one of the oldest natural remedies used by human beings. For thousands of years people have used CBD to treat different types of pain and other conditions. It's only in recent years that the scientific and medical communities have begun to study it more closely and how it can benefit patients with many conditions.
Here are some of the possible benefits of CBD oil:
Arthritis pain
Some researchers note a significant drop in inflammation and signs of pain, without additional side effects by using CBD.People using CBD oil for arthritis may find relief from their pain and they may see less swelling in their joints as well.
Multiple sclerosis
Multiple sclerosis is a condition that affects the entire body because it impedes signals sent to the muscles by the brain via the spinal cord.
Nerve pain, tingling in the hands and feet and a reduction in strength and mobility are among the most common symptoms of multiple sclerosis. If untreated, it could eventually prevent a person from being able to walk or get around on their own.
Recent studies show CBD oil could reduce the levels of spasticity that MS patients often feel. Many people also reported a reduction in symptoms. Additional studies are needed to verify these results.
Chronic pain
Researchers say the results of multiple systematic reviews covering dozens of trials and studies. Some recentstudies indicate there is substantial evidence that CBD oil is an effective treatment for chronic pain in adults.
This has the potential to benefit patients suffering from conditions like osteoporosis or arthritis and those undergoing painful treatments like chemotherapy where the side effects from the treatment is often nearly as debilitating as the disease.
They noted that cannabinoids, such as CBD, could offer helpful new treatments for people with chronic pain.
Marijuana derived CBD products are not presently at the federal level but are legal under the laws of some states. However, CBD oil products made from hemp and that contain a maximum of 0.3 percent THC are legal and available for sale as supplements in all 50 states since Congress passed the Farm Act of 2018.
There are many potential uses for CBD oil and studies are ongoing as to exactly how it can be used to help people suffering from numerous conditions. What we do know for sure is that CBD oil products can help people relax and create an overall feeling of well-being that can help improve the symptoms of conditions like anxiety and depression.
It also has anti-inflammatory properties which can benefit people suffering from several conditions from chronic pain to acne and eczema. Best of all, CBD oil is a natural substance that has few if any side effects which differentiates it from many other prescriptionand over the counter medications out there.
CBD oil can offer help for many people if they use it regularly and properly.