How Polyteck Ensures That London's New Buildings Are Desirable (and Stay That Way)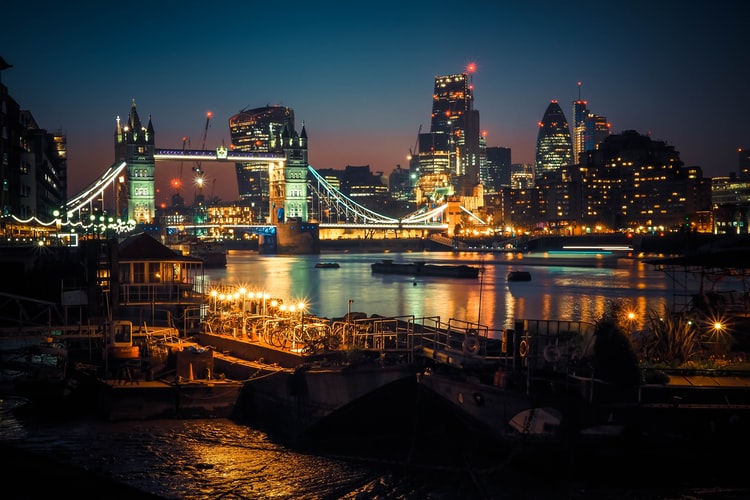 Estimated to be roughly 2,000 years old, London is one of the oldest major cities in the world — and as one of the world's largest financial centers, it continues to grow.
Of course, population growth means that new buildings become a necessity, both for the people who will call London home and the businesses that will employ them. As the home to four World Heritage sites, it is naturally important that new structures reflect the city's rich heritage and are equally desirable in and of themselves.
To that end, Costas Polycarpou, founder of Polyteck is among those leading the charge to ensure that the city's future growth continues to build upon its legacy.
Regenerative Development
A primary area of emphasis for Polycarpou is regenerative development — the idea of redeveloping existing spaces and putting in new buildings that better meet the needs of the community.
"There isn't much undeveloped space left in London," Polycarpou notes, "and at the same time, there are many structures that are no longer suitable for their intended use. With regenerative development, we can work with local stakeholders to determine the right mix of housing and commercial spaces. A transparent approach with the community and holding ourselves accountable is vital for getting results that will ultimately benefit everyone involved."
The lack of new space for development has led to dramatic changes in London in recent years — such as a proliferation of skyscrapers better suited to handle growing business needs. Of course, not every old building can be turned into a skyscraper. Careful community involvement becomes a necessity to ensure that the right structures are going into the right areas.
By taking the needs of the local community into account, such development efforts have a true regenerative effect that benefits all stakeholders.
Refurbishing Existing Properties
Creating desirable spaces doesn't merely happen by replacing older structures. "We have many buildings in London that are absolutely amazing and full of history — but they don't fully meet the needs of our modern world," Polycarpou explains.
"Fortunately, it's not an either/or proposition. We don't have to tear down these gorgeous structures. Instead, we can restore their most defining features and refurbish them to account for updated electrical support, access control, HVAC, plumbing and more."
Polycarpou notes that many buildings that fit these needs are still actively being used — an issue that isn't all that surprising, considering London's history. Many of the city's homeowners don't even know when their house was originally built, sometimes requiring a fair amount of research to find the answer.
Such structures — whether used for business or a personal residence — have likely already had their fair share of upgrades made in the past to account for then-new conveniences. Polyteck's approach seeks to refurbish these spaces to make room for current tech improvements, while keeping intact the unique historical features that make them so desirable in the first place.
"Refurbishing and restoring a space offers a unique opportunity in the world of construction," Polycarpou says. "The combination of modern amenities with historic ambiance is something you cannot achieve in many other places outside of London."
Ongoing Maintenance and Monitoring
Of course, Polycarpou and Polyteck understand that it isn't enough to construct new buildings. London has stood for generations, and the new buildings that aim to make the city more desirable today must be built to stand the test of time.
While ongoing maintenance is an obvious need for any structure, Polycarpou sees the biggest opportunity in remote monitoring. "With traditional facilities maintenance, you often wouldn't discover a problem until things got out of hand. Remote monitoring solutions use smart sensors to carefully track any system — HVAC, plumbing and so on. This technology allows us to monitor everything from temperatures and refrigerant pressure to water leaks and energy consumption. Immediate alerts mean a faster response, and more efficient results."
This is especially important when dealing with older structures, which are more likely to have energy efficiency problems and other maintenance issues.
Active monitoring through internet of things (IoT) devices allows maintenance teams to take on a more proactive role in replacing worn components before they fail completely. Refurbishments and routine maintenance alike can be scheduled based on the insights gained from monitoring to keep everything running smoothly.
Rather than needing to shut down a facility for days or even weeks at a time, this proactive approach ensures more consistent maintenance that decreases building down time while also keeping the structure in pristine condition.
A Bright Future for London
Overall, Polycarpou is optimistic about London's future.
"The city continues to grow for good reason. We just need to make sure that the buildings that will be welcoming these people to London — regardless of whether they are commercial or residential — are sending the right message. Desirable and durable buildings are ultimately the foundation for a strong city that will continue to grow and flourish."
While the city certainly poses its fair share of development challenges, it is clear that strong community input and innovative providers that embrace the latest technology will help new structures — and refurbished existing spaces — stand tall for many years to come.
This Canadian Entrepreneur Tells Us The Highs and Lows of Running A Successful Hemp Company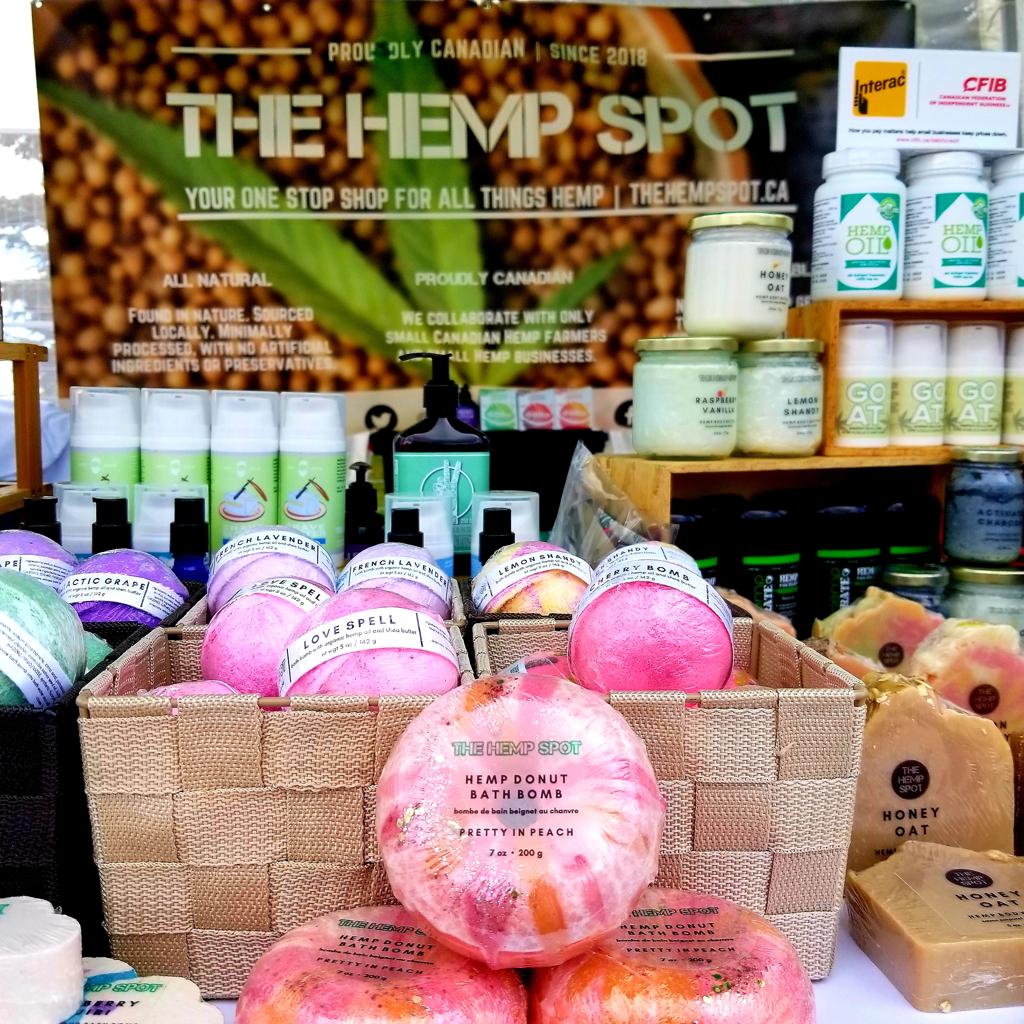 East of Toronto lies a Canadian hemp company called The Hemp Spot which offers over fifty plus products.
CEO and founder, Jacob Moore started the company in 2018. Moore's interest in hemp began when he was looking for a healthier protein product that would help with recovery and pain remedy. Moore has an autoimmune disease called Ankylosing Spondylitis, which can cause some of the small bones in someone's spine (vertebrae) to fuse. This can cause less flexibility and can result in someone having a hunched posture.
His discovery of hemp protein helped with the pain however, he realized there were not a lot of Canadian hemp products readily available. Knowing there might be others who were also suffering from joint pains or who were looking for safer, healthier options to help with recovery, Moore created The Hemp Spot.
"We are your local one-stop-shop for all things Canadian hemp. We have a variety of Canadian hemp products supplied by various Canadian hemp farmers and small Canadian hemp businesses," said Moore.
Even though Moore found a natural product that would help many Canadians, he faced
numerous obstacles to get his business started. Banks gave Moore a hard time because of the misconceptions and stigmas surrounding hemp. Banks deemed hemp as marijuana. Although growing industrial hemp has been legal since 1998.
"When hemp was grouped in with marijuana it was declared an illegal substance. Slowly people began to ignore the benefits for the environment and for themselves. Till this day many people believe hemp is marijuana and has a high amount of THC," said Moore.
To clarify, hemp comes from the same species of plant as cannabis however, it has lower levels of tetrahydrocannabinol (THC) compared to cannabis. The first license to grow industrial hemp for commercial purposes in Canada was issued in May 1998. Unlike its sister plant (cannabis) hemp takes around 90-120 days to grow, compared to four to eight months growth time for cannabis.
Moore continues to have problems advertising his company online because social media platforms such as Facebook bundle hemp with marijuana under their advertising regulations. As of 2019, Facebook has made some adjustments to their advertisement laws, which allows hemp companies in the U.S. to promote their businesses, as long as they're promoting non-ingestible hemp.
"It may say hemp companies can advertise on Facebook/social media but hemp companies (in Canada) like myself are not allowed to promote, even when we try to promote our Hemp Face cloths. I've been flagged for selling illegal substances. I wish we were allowed to advertise however, we're not able to," said Moore.
Similar to advertising companies, Moore had to prove to banks that hemp was not a marijuana product. Nonetheless, Moore's resilient spirit has allowed him to mount a thriving business and also to educate the public.
His company has helped many Canadian hemp farmers. Hemp expels four times more carbon dioxide than trees, and helps reduce greenhouse gases in the air. "We want everyone to experience hemp for all that it is; to utilize it as a food supplement, to clothe ourselves, to help transportation grow, and to help shelter families," said Moore.