How Polyteck Ensures That London's New Buildings Are Desirable (and Stay That Way)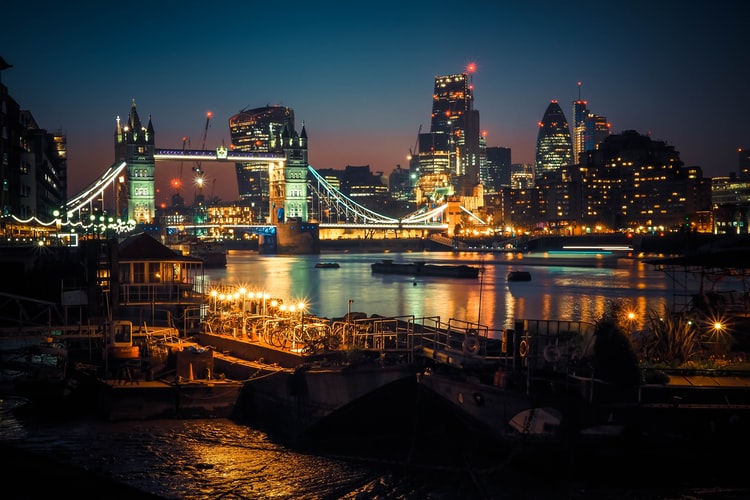 Estimated to be roughly 2,000 years old, London is one of the oldest major cities in the world — and as one of the world's largest financial centers, it continues to grow.
Of course, population growth means that new buildings become a necessity, both for the people who will call London home and the businesses that will employ them. As the home to four World Heritage sites, it is naturally important that new structures reflect the city's rich heritage and are equally desirable in and of themselves.
To that end, Costas Polycarpou, founder of Polyteck is among those leading the charge to ensure that the city's future growth continues to build upon its legacy.
Regenerative Development
A primary area of emphasis for Polycarpou is regenerative development — the idea of redeveloping existing spaces and putting in new buildings that better meet the needs of the community.
"There isn't much undeveloped space left in London," Polycarpou notes, "and at the same time, there are many structures that are no longer suitable for their intended use. With regenerative development, we can work with local stakeholders to determine the right mix of housing and commercial spaces. A transparent approach with the community and holding ourselves accountable is vital for getting results that will ultimately benefit everyone involved."
The lack of new space for development has led to dramatic changes in London in recent years — such as a proliferation of skyscrapers better suited to handle growing business needs. Of course, not every old building can be turned into a skyscraper. Careful community involvement becomes a necessity to ensure that the right structures are going into the right areas.
By taking the needs of the local community into account, such development efforts have a true regenerative effect that benefits all stakeholders.
Refurbishing Existing Properties
Creating desirable spaces doesn't merely happen by replacing older structures. "We have many buildings in London that are absolutely amazing and full of history — but they don't fully meet the needs of our modern world," Polycarpou explains.
"Fortunately, it's not an either/or proposition. We don't have to tear down these gorgeous structures. Instead, we can restore their most defining features and refurbish them to account for updated electrical support, access control, HVAC, plumbing and more."
Polycarpou notes that many buildings that fit these needs are still actively being used — an issue that isn't all that surprising, considering London's history. Many of the city's homeowners don't even know when their house was originally built, sometimes requiring a fair amount of research to find the answer.
Such structures — whether used for business or a personal residence — have likely already had their fair share of upgrades made in the past to account for then-new conveniences. Polyteck's approach seeks to refurbish these spaces to make room for current tech improvements, while keeping intact the unique historical features that make them so desirable in the first place.
"Refurbishing and restoring a space offers a unique opportunity in the world of construction," Polycarpou says. "The combination of modern amenities with historic ambiance is something you cannot achieve in many other places outside of London."
Ongoing Maintenance and Monitoring
Of course, Polycarpou and Polyteck understand that it isn't enough to construct new buildings. London has stood for generations, and the new buildings that aim to make the city more desirable today must be built to stand the test of time.
While ongoing maintenance is an obvious need for any structure, Polycarpou sees the biggest opportunity in remote monitoring. "With traditional facilities maintenance, you often wouldn't discover a problem until things got out of hand. Remote monitoring solutions use smart sensors to carefully track any system — HVAC, plumbing and so on. This technology allows us to monitor everything from temperatures and refrigerant pressure to water leaks and energy consumption. Immediate alerts mean a faster response, and more efficient results."
This is especially important when dealing with older structures, which are more likely to have energy efficiency problems and other maintenance issues.
Active monitoring through internet of things (IoT) devices allows maintenance teams to take on a more proactive role in replacing worn components before they fail completely. Refurbishments and routine maintenance alike can be scheduled based on the insights gained from monitoring to keep everything running smoothly.
Rather than needing to shut down a facility for days or even weeks at a time, this proactive approach ensures more consistent maintenance that decreases building down time while also keeping the structure in pristine condition.
A Bright Future for London
Overall, Polycarpou is optimistic about London's future.
"The city continues to grow for good reason. We just need to make sure that the buildings that will be welcoming these people to London — regardless of whether they are commercial or residential — are sending the right message. Desirable and durable buildings are ultimately the foundation for a strong city that will continue to grow and flourish."
While the city certainly poses its fair share of development challenges, it is clear that strong community input and innovative providers that embrace the latest technology will help new structures — and refurbished existing spaces — stand tall for many years to come.
Vanex Group's Superior Exchange Rates Surpass Traditional Banks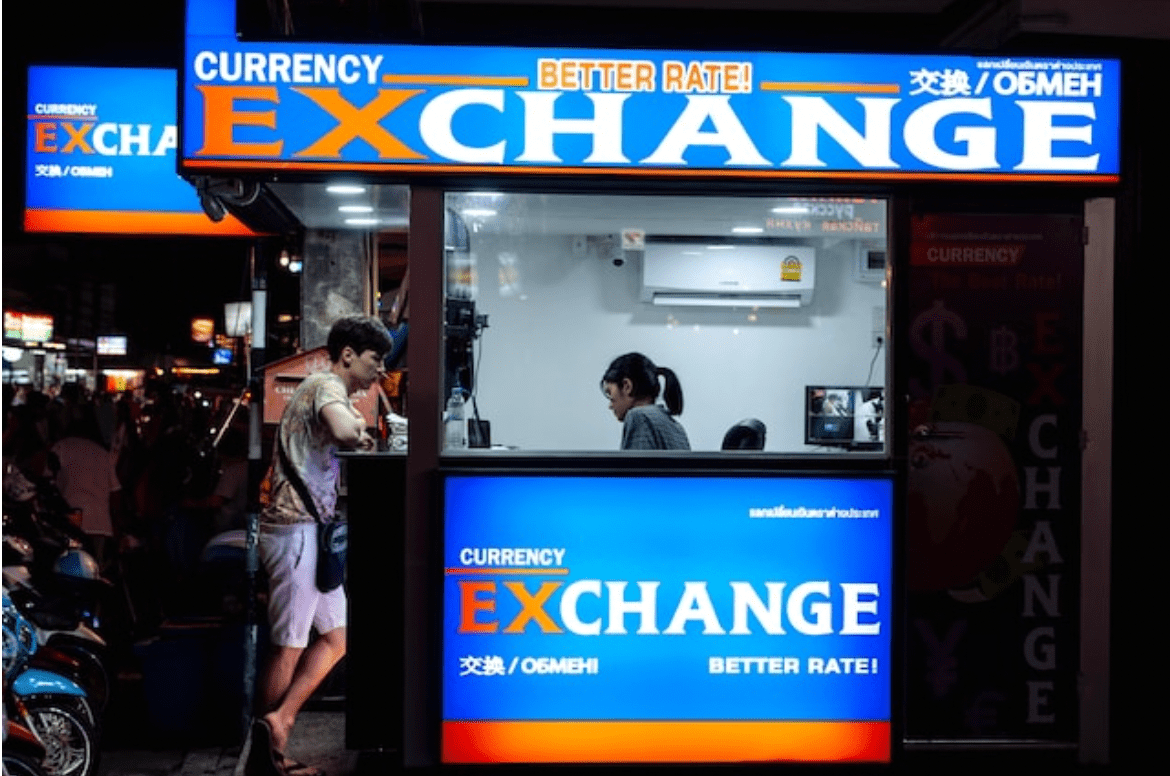 Acquiring the highest possible rates for foreign exchange is a top priority for both people and organizations. Traditional banks are no longer the only choice for currency conversion as the financial landscape changes. Enter Vanex Group, a pioneer in the money service sector that offers exchange rates that surpass traditional banks and many services that have revolutionized the industry.
Vanex Group has quickly become the go-to option for individuals looking for the best exchange rates thanks to its track record and dedication to customer satisfaction. Vanex Group, Western Canada's top private foreign exchange firm, has challenged the status quo by providing better ways to exchange currencies than the conventional banking route.
Traditional banks sometimes burden customers with unfavorable rates and hidden fees, but Vanex Group stands out for its dedication to openness. Every financial transaction is a step toward maximizing value thanks to the company's favorable and competitive exchange rates, well-known for saving clients thousands of dollars annually. Individuals and companies may feel secure knowing their hard-earned money is being exchanged at rates that put their financial well-being first by choosing Vanex Group.
The proficiency of Vanex Group in the foreign exchange market is the foundation for its commitment to offering better rates. The organization navigates the complexities of conversion rates to give customers a clear advantage. It is supported by a team of financial specialists with an in-depth understanding of international currencies. By ensuring that currency swaps are carried out at the most advantageous times, this economic prowess translates into real advantages for clients, further increasing the value of their transactions.
The variety of services offered by Vanex Group offers unmatched ease and competitive exchange rates. The organization makes it easy for people and businesses to conduct worldwide commerce by emphasizing rapid, secure, and safe money transfers. Vanex Group's customer-centric strategy guarantees that the procedure is quick, dependable, and stress-free, whether shipping money across continents or enabling currency transactions related to travel.
Vanex Group's dedication to innovation is another noteworthy aspect of its products and services. The company's user-friendly mobile application and internet platform give customers the power to track real-time pricing and start transactions whenever convenient. The way currency exchange is done has been revolutionized by this technological integration, which saves time and encourages a more knowledgeable and empowered clientele.
The commitment of Vanex Group to offering lower prices extends beyond specific customers. The organization advances its competitive advantages to corporate partners looking to maximize their international trade initiatives with wholesale currency solutions designed for businesses. Vanex Group helps to improve profit margins and facilitate strategic expansion by enabling firms to buy or sell significant volumes of foreign currency at wholesale prices.
In conclusion, Vanex Group's innovative strategy for offering exchange rates surpassing conventional banks is a game-changer for both consumers and companies. The business provides a more beneficial route for currency exchange by adhering to transparency standards, having a thorough understanding of finance, and using cutting-edge technology, ensuring each transaction is a step toward financial empowerment and success. Vanex Group is a leader in the field of foreign exchange for individuals looking to get the most out of their currency exchanges and optimize value.