Nakshrajsinh Sisodiya, a fashion designer with multiple shades of talent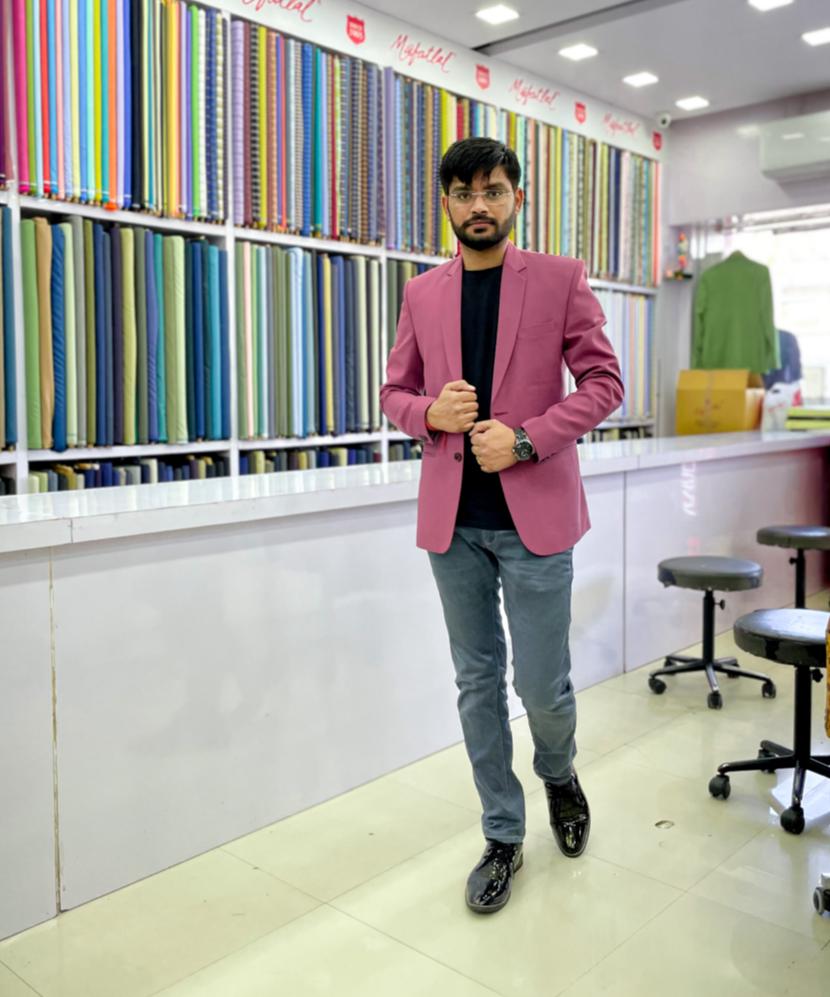 For the past few years, the fashion industry is growing and evolving in a very different way. If we talk about the major fashion industries, clothing is one of them. Although fashion trends are changing every year if we notice them carefully, they are repeated over time. There was a time when people used to wear tree leaves to cover their bodies. The invention of cotton and silk and later its manufacturing changed the whole scenario.
Well, today many people have joined the fashion industry and became successful in the world as some of them are well known. Here, we must introduce Nakshrajsinh Sisodiya who is passionate about his career and industry. Today, we are going to discuss his lifestyle and work history.
Introduction
He is a Gujarat based entrepreneur. He has four different fashion outlets in different places like Mehsana, Patan, and Palanpur. He is so devoted to the work that he gives a personal touch to every outfit that a tailor-made for the customers according to their requirements. He has been in this industry for the past few years. His business is related to fashion and has a big share in fashion clothing for different couture. His business is growing rapidly and giving him huge success. He has been one of the top entrepreneurial personalities In Gujarat. One of the reasons behind this is that the Gujratis are famous for their sense of business and they can deal with any type of business issues.
Work ethics
He's a man of a classy personality, and he always makes sure that his creativity always reflects in his collection. He has developed an imposing character that helped him a lot in making his career in the fashion industry. He worked very hard to reach the level of success. He also helps and motivates the young struggling entrepreneurs. He worked hard to make his work notable for the general public and worked hard till the point that he is now recognized by everyone as a noticeable top businessman in India. Indeed, in his collection, there is a lot of textile designing as well as ready to wear clothes. He also makes traditional wear, and some of them are classy wear for the people and they love them.
Recently, he is also going to start a new brand specifically for men's wear. He is hoping for better feedback from the customers.
Social life
He worked hard in the field of the fashion industry. The fashion industry from the outside seems like it's a world of glamour and all fashion, but when you come close or join it, you would know how difficult it is to maintain and establish the name or brand. Nakshrajsinh Sisodiya worked hard to achieve this level of success. He is also quite active on social media, and he posts cool and fashion rated stuff on his Instagram. People love his work and he has a huge fan following on Instagram. You can also follow him. And check his account for further future updates.
https://www.instagram.com/nakshrajsinh.sisodiya/
Vanex Group's Superior Exchange Rates Surpass Traditional Banks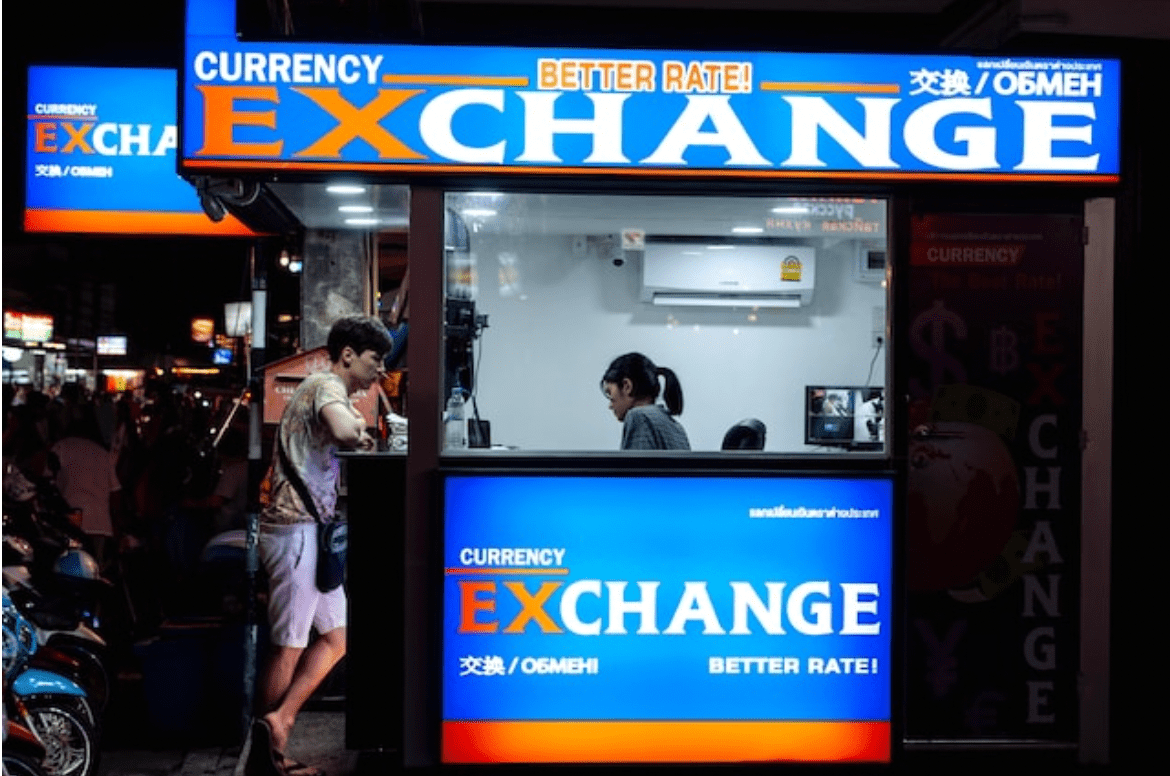 Acquiring the highest possible rates for foreign exchange is a top priority for both people and organizations. Traditional banks are no longer the only choice for currency conversion as the financial landscape changes. Enter Vanex Group, a pioneer in the money service sector that offers exchange rates that surpass traditional banks and many services that have revolutionized the industry.
Vanex Group has quickly become the go-to option for individuals looking for the best exchange rates thanks to its track record and dedication to customer satisfaction. Vanex Group, Western Canada's top private foreign exchange firm, has challenged the status quo by providing better ways to exchange currencies than the conventional banking route.
Traditional banks sometimes burden customers with unfavorable rates and hidden fees, but Vanex Group stands out for its dedication to openness. Every financial transaction is a step toward maximizing value thanks to the company's favorable and competitive exchange rates, well-known for saving clients thousands of dollars annually. Individuals and companies may feel secure knowing their hard-earned money is being exchanged at rates that put their financial well-being first by choosing Vanex Group.
The proficiency of Vanex Group in the foreign exchange market is the foundation for its commitment to offering better rates. The organization navigates the complexities of conversion rates to give customers a clear advantage. It is supported by a team of financial specialists with an in-depth understanding of international currencies. By ensuring that currency swaps are carried out at the most advantageous times, this economic prowess translates into real advantages for clients, further increasing the value of their transactions.
The variety of services offered by Vanex Group offers unmatched ease and competitive exchange rates. The organization makes it easy for people and businesses to conduct worldwide commerce by emphasizing rapid, secure, and safe money transfers. Vanex Group's customer-centric strategy guarantees that the procedure is quick, dependable, and stress-free, whether shipping money across continents or enabling currency transactions related to travel.
Vanex Group's dedication to innovation is another noteworthy aspect of its products and services. The company's user-friendly mobile application and internet platform give customers the power to track real-time pricing and start transactions whenever convenient. The way currency exchange is done has been revolutionized by this technological integration, which saves time and encourages a more knowledgeable and empowered clientele.
The commitment of Vanex Group to offering lower prices extends beyond specific customers. The organization advances its competitive advantages to corporate partners looking to maximize their international trade initiatives with wholesale currency solutions designed for businesses. Vanex Group helps to improve profit margins and facilitate strategic expansion by enabling firms to buy or sell significant volumes of foreign currency at wholesale prices.
In conclusion, Vanex Group's innovative strategy for offering exchange rates surpassing conventional banks is a game-changer for both consumers and companies. The business provides a more beneficial route for currency exchange by adhering to transparency standards, having a thorough understanding of finance, and using cutting-edge technology, ensuring each transaction is a step toward financial empowerment and success. Vanex Group is a leader in the field of foreign exchange for individuals looking to get the most out of their currency exchanges and optimize value.