Nakshrajsinh Sisodiya, a fashion designer with multiple shades of talent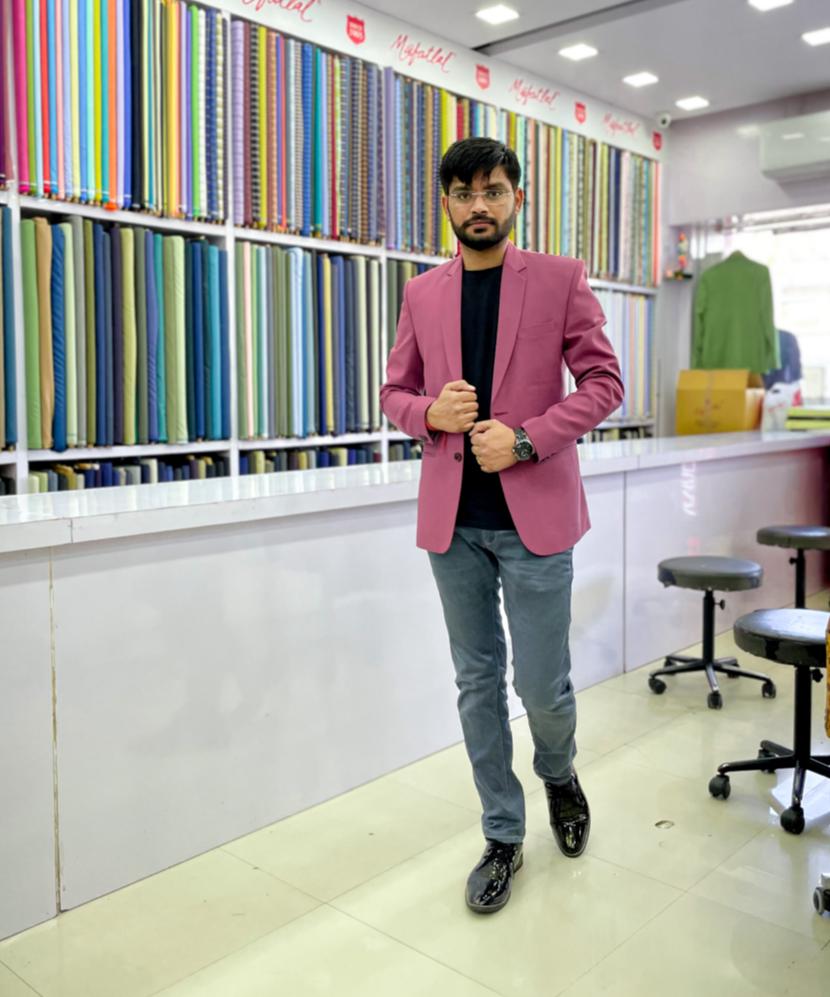 For the past few years, the fashion industry is growing and evolving in a very different way. If we talk about the major fashion industries, clothing is one of them. Although fashion trends are changing every year if we notice them carefully, they are repeated over time. There was a time when people used to wear tree leaves to cover their bodies. The invention of cotton and silk and later its manufacturing changed the whole scenario.
Well, today many people have joined the fashion industry and became successful in the world as some of them are well known. Here, we must introduce Nakshrajsinh Sisodiya who is passionate about his career and industry. Today, we are going to discuss his lifestyle and work history.
Introduction
He is a Gujarat based entrepreneur. He has four different fashion outlets in different places like Mehsana, Patan, and Palanpur. He is so devoted to the work that he gives a personal touch to every outfit that a tailor-made for the customers according to their requirements. He has been in this industry for the past few years. His business is related to fashion and has a big share in fashion clothing for different couture. His business is growing rapidly and giving him huge success. He has been one of the top entrepreneurial personalities In Gujarat. One of the reasons behind this is that the Gujratis are famous for their sense of business and they can deal with any type of business issues.
Work ethics
He's a man of a classy personality, and he always makes sure that his creativity always reflects in his collection. He has developed an imposing character that helped him a lot in making his career in the fashion industry. He worked very hard to reach the level of success. He also helps and motivates the young struggling entrepreneurs. He worked hard to make his work notable for the general public and worked hard till the point that he is now recognized by everyone as a noticeable top businessman in India. Indeed, in his collection, there is a lot of textile designing as well as ready to wear clothes. He also makes traditional wear, and some of them are classy wear for the people and they love them.
Recently, he is also going to start a new brand specifically for men's wear. He is hoping for better feedback from the customers.
Social life
He worked hard in the field of the fashion industry. The fashion industry from the outside seems like it's a world of glamour and all fashion, but when you come close or join it, you would know how difficult it is to maintain and establish the name or brand. Nakshrajsinh Sisodiya worked hard to achieve this level of success. He is also quite active on social media, and he posts cool and fashion rated stuff on his Instagram. People love his work and he has a huge fan following on Instagram. You can also follow him. And check his account for further future updates.
https://www.instagram.com/nakshrajsinh.sisodiya/
Interview with Omar Choudhury: The 22-Year-Old Million Dollar Business Growth Expert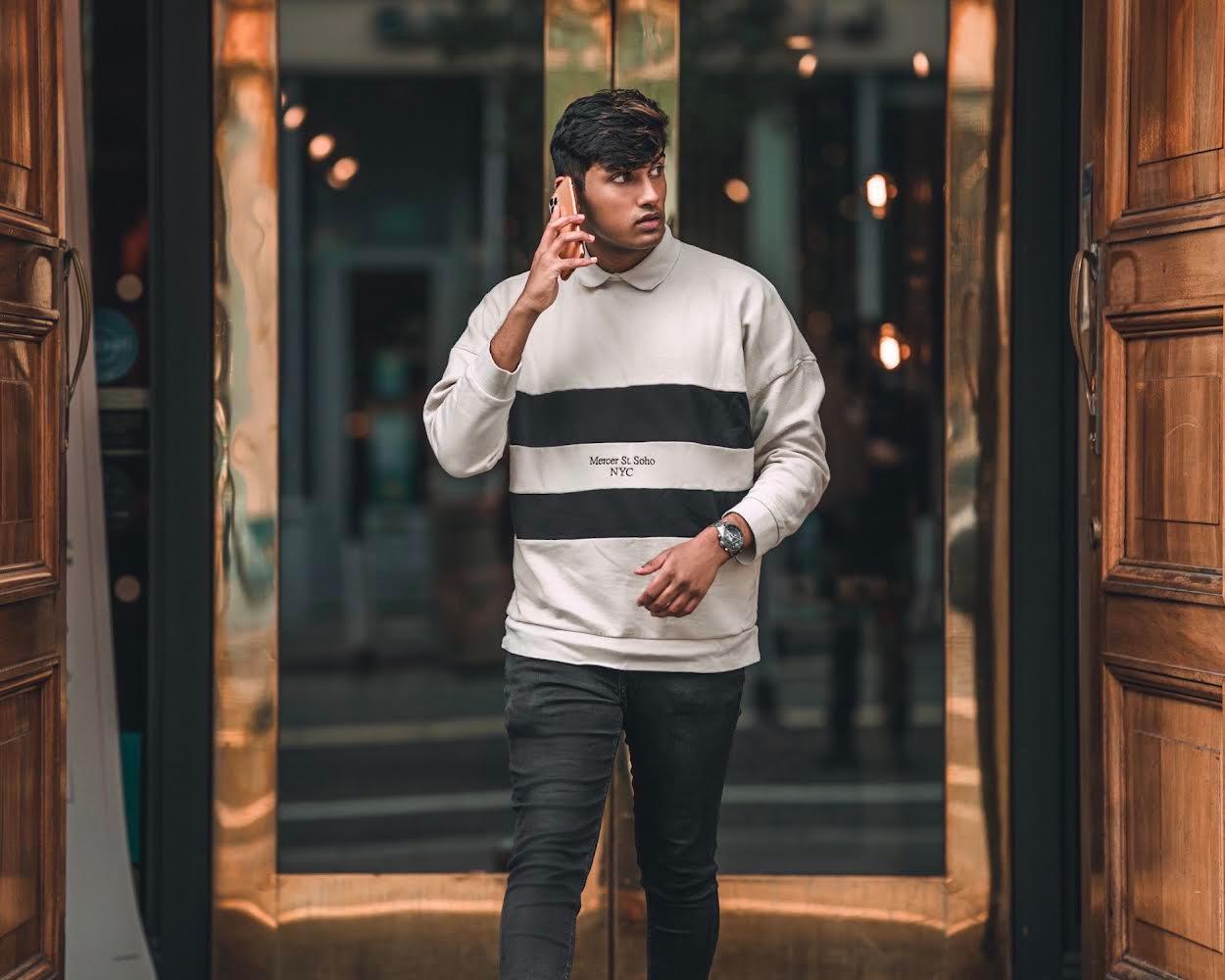 Many people dream to build a million-dollar company, but only a few achieve it. Omar Choudhury aka "Omar Connects," built his first million-dollar agency seven months from starting. Now a business growth and marketing pro, Choudhury has gone on to build multiple million-dollar companies and has been a go-to advisor for many well-known entrepreneurs, businesses, and investors.
How Did You Do It?
Having generated millions of dollars for his first agency, Omar began to consult other 7-9+ figure entrepreneurs on their social media branding and growth strategies. From talking with these high-net-worth individuals, Omar realized that their mindset was completely different from the clients who were scared to even invest $1K into his service.
 So he sought after the highest ticket service he could sell and formed Connects Clout – The top media and PR consulting agency for the world's elite entrepreneurs, businesses, and influencers. With their inside information and connections, Connects is able to help these individuals create the top 1% of social media pages. 
What Keeps are You Going?
Despite being known for his work ethic, Omar's internal values and morals are what often made him stand out in the marketplace. A man of God, and with his main goal in life to ensure his Mother is taken care of in his early twenties, Omar has inspired many others to look outside of just making money for themselves and start to do things for their soul. 

Omar plans to build a charity in the future, and plans to speak on more live stages inspiring others to live their life to the fullest.
If you are looking to scale your brand or invest in highly profitable online companies, message Omar on Facebook or Instagram @OmarConnects.