How To Create Your Own Reality And Bring It Into Life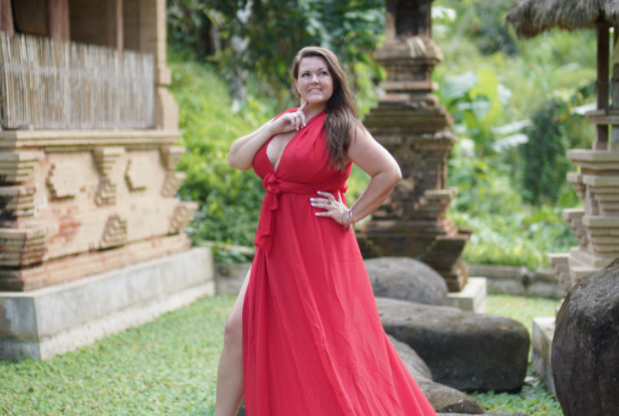 Tapping into our feelings is a challenge for all of us as we've learned to make life choices based on logic and analysis. Veteran software engineer Amy Bingham built her career on those foundations until she listened to her feelings and discovered that deep down she wanted a very different life and to create her own reality. 
Six years ago Amy's life looked significantly different. She was following a predictable path, worked hard to build her career, and was married with two children and a third on the way. 
Then she lost her teenage son to suicide. A few months later her daughter was born and her marriage collapsed. All her strength and focus were devoted to keeping the household together.  Everything she thought was right in her life suddenly felt very wrong and impossible to put back together. Despite the heartache and pain she experienced, she had no choice but to put one foot in front of the other and carry on. It took 3 years of struggling with therapy, support groups, PTSD treatments, and every ounce of her to find a new way of living, despite her effort to heal. Then she experienced energy healing for the first time and finally found a way to let go of some of the pain she had buried deep within on a cellular level. 
When the Covid-19 pandemic started Amy had already made some major shifts in her life. Amy explains; "I was already putting into motion how I wanted my day to feel. I claimed that my full-time 40 hours a week developer job would feel like an easy 20 hours. After manifesting that I could hustle and complete my work in much less time. So I had extra time to be loving to my children. I started removing myself from the limiting belief that I had to work extremely hard to earn my income."
She decided to decline a raise but wasn't sure where it would lead. She followed her intuition. "At the start of the pandemic, I pushed ego and logic aside and just allowed things to flow. I decided a 9-5 job was not what I wanted.  I chased my dream of living by the ocean. I quit my 20-year career, I sold my house and all my life's belongings, and I moved to a third world country, all during a pandemic," she says. Slowly a new vision for her life emerged, a new reality came into focus and she bought a ticket to Bali, a place she'd never had visited before. All she knew was that her intuition was guiding her to this place. 
Leaning Into Your Glow.
"People have this idea that healing implies something is wrong with you and that you are broken. Real healing on an energetic level means to let go, to release everything that no longer is serving you. It's in the releasing that you return to your highest vibrational way of living that your soul was meant to experience. Release the pain you've buried inside, and only then can you begin to live in the present again," she explains.
Amy's experience with her own healing gave her the tools she needed to make peace with her life, with her losses, and with her shattered dreams. So she could create a very different future for herself and her children. This process brought her closer to her son. "Once I was able to stop clinging to the past, the guilt I felt and trying to hold on to him through my memories and his possessions, there was a huge shift and I began to feel him closer again, but this time on a whole new consciousness level. I began to make some sense out of how grief no longer serves me and it gave me my freedom back, and it gave me a whole new perspective of how I want my life to be driven by my soul " she continues. 
Allowing your intuition to lead and what Amy calls, 'Leaning Into Your Glow' has given her a vision of a life she never imagined. Amy's transformation attracted others and potential clients started to contact her on how to make this same transformation for themselves. She didn't advertise her services, nor had she contemplated a career as a healer but as she began to move in that direction, she tapped into a knowing that she had skills that would help others. "I knew that I wanted to explore my healing work and help others but I really didn't know what that would look like. I learned that changing your life starts with a feeling, not a list," she says from her new home in Bali.
"That is why I called my company 'Lean Into Your Glow'," she explains. "That is what I did. Once I was able to come out of my grief I found I could tap into how others were feeling and help them to make an energetic shift. I began to work one-on-one with clients, teaching them how to use a set of highly effective tools that allow them to heal themselves," she explains.
Take the time to listen.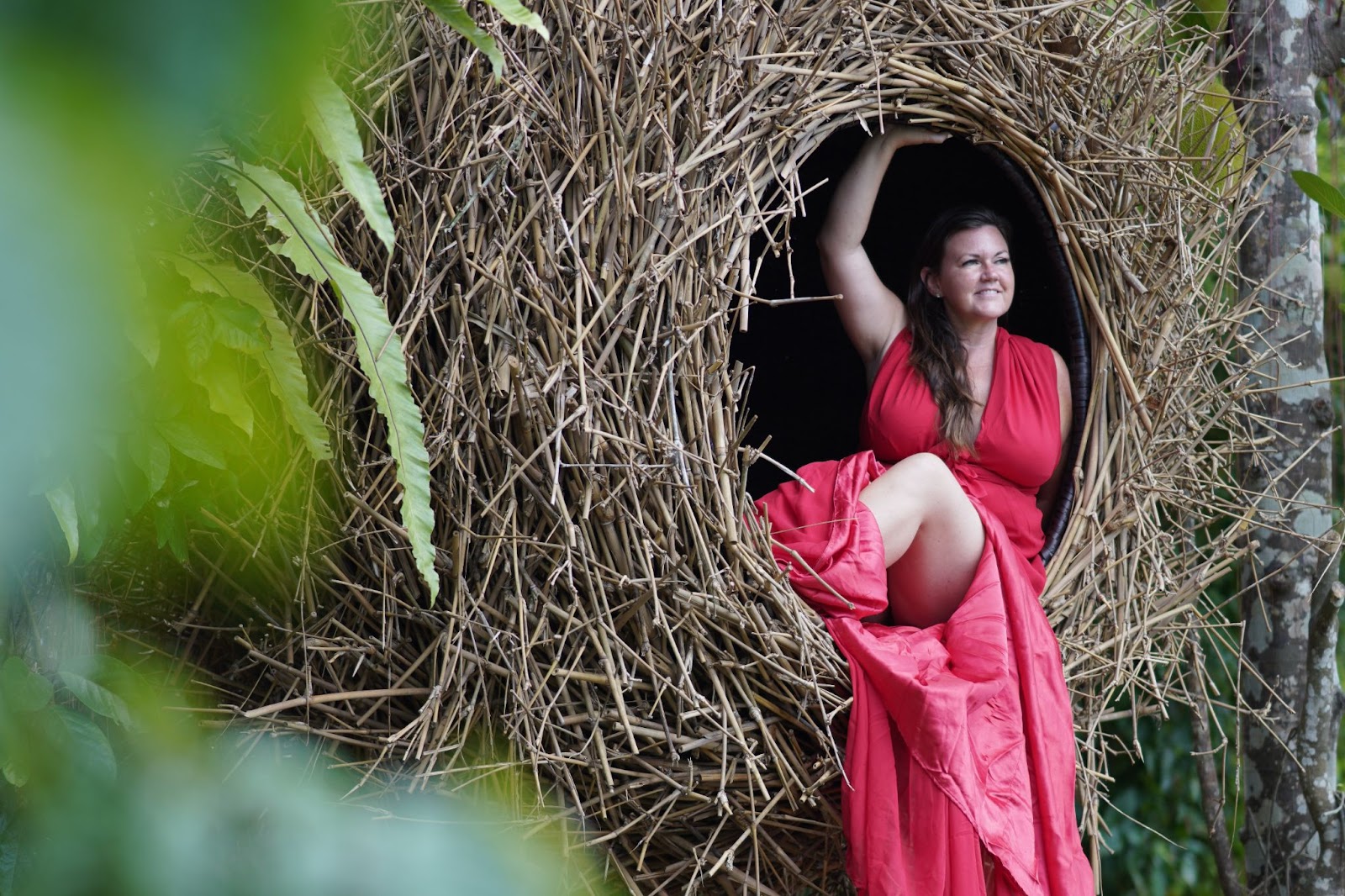 Amy had planned for her two children to join her in Bali once she had found a house and set herself up in a new home but due to delays getting their visas, she returned to Bali alone. "Even though my heart ached deeply as a mom for her children, I knew I was faced with a sacrifice I needed to trust, I knew I was supposed to return alone.  I found myself in a new country, with no demands on my time. Without my children to take care of I found myself and was allowed to go within my soul and let it guide me. It told me what to do next. So I just sat for a while and I heard my deceased son guiding me, telling me so clearly that this is what he wanted for me, to have time for myself, to sit and love every part of who I am" she explains. 
She instinctively felt she wanted to explore Bali's temples and discover more about her new island home. "I visited a temple every day, it was never a plan, it just felt like the next thing I was meant to do. I had no idea how much they would affect me as I went through the rituals and felt the energy', she tells us. Amy has now created online programs that take her clients on a journey to experience healing all through Bali's temples. 
Raising your own vibration.
"All my work is about bringing people back into full alignment with their soul, it's not what you need to add, it's what you need to release to discover what is within. I've created a 30-day program that centers around the healing energy I have tapped into here on the Island of the Gods – Bali, and invite groups of women from anywhere in the world to join me as I take them through a journey so they can start returning to themselves through a divine rebirth," she says. 
"I know that I am in the right place for what needs to happen next. When I hit an obstacle, I don't allow myself to think about it as an obstacle, instead, I see it as a message to slow down and trust that the universe has my back. I lean into my glow and use all the lessons I have learned to live divinely, guide divinely, and support divinely at all times."
Unlocking the Vault: Finding the Best Bonuses from the Most Trusted Casino Providers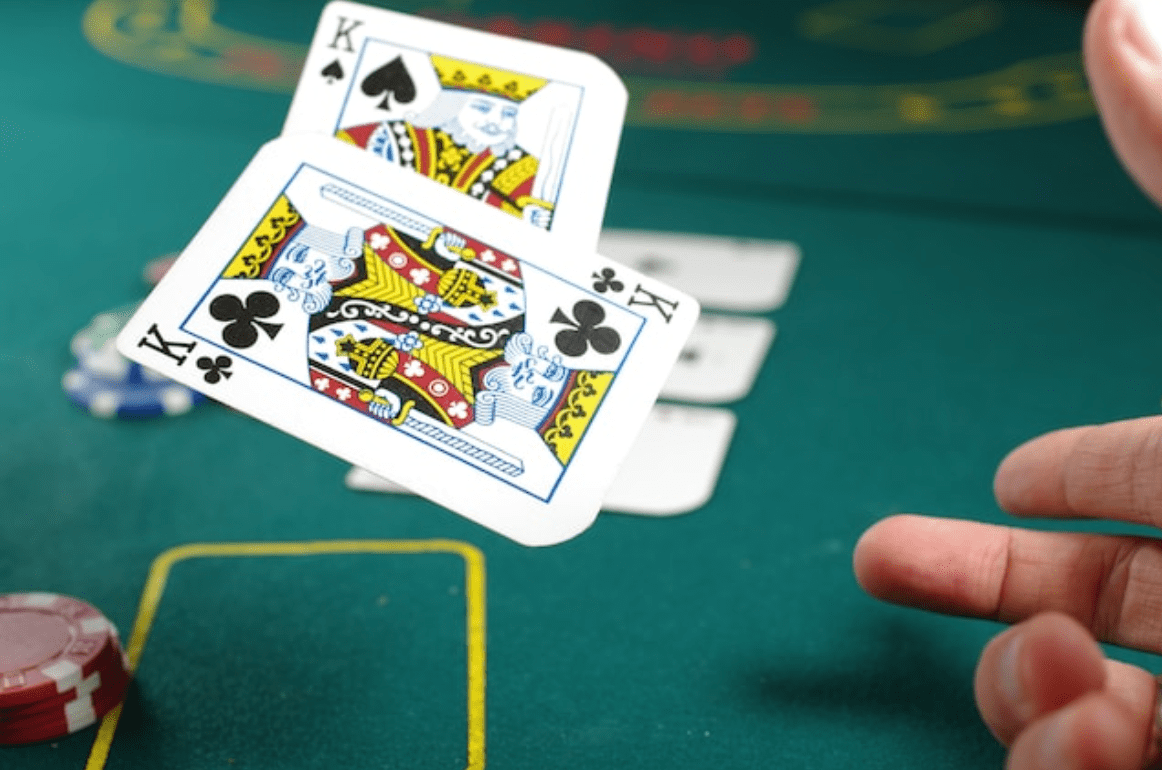 The online gambling world is like a treasure trove, full of riches waiting to be unlocked by savvy players. But with so many casino providers offering enticing bonuses, it can be overwhelming to sift through them all to find the gems. That's where BonusFinder comes in – a swashbuckling crew of experts on a quest to help players unlock the vault of the best bonuses from the most trusted casino providers.
Led by the fearless Riku Vihreäsaari, a professional poker player and gambling expert, BonusFinder sets sail to discover the most reputable casino providers worldwide. With their extensive knowledge of the online gambling industry and years of experience, they know how to separate real treasure from fool's gold.
But finding the best bonuses is only half the battle – BonusFinder is dedicated to helping players make the most of their newfound riches. With their in-depth reviews of each provider, players can learn everything from payment methods to payout times and beyond. And with their expert analysis of each bonus offer, players can be sure they're getting the most bang for their buck.
So, whether you're a seasoned player or a newcomer to online gambling, BonusFinder is the crew you want as you navigate the choppy waters of casino bonuses. With their unwavering commitment to legitimacy and trust, you can be sure that the treasures they help you discover will be worth their weight in gold. Set sail with BonusFinder today and unlock the vault to the best bonuses from the most trusted casino providers.
So, feel free to venture out and try new online casinos with the best bonuses. With BonusFinder, you can feel confident that you are playing with the most trusted providers in the industry. Take advantage of these bonuses and unlock the vault of online gaming possibilities.
Michael Jordan once said, "I can accept failure; everyone fails at something. But I can't accept not trying." Why not give it a try and unlock the vault of online gaming possibilities? With BonusFinder by your side, you can rest assured that you are playing with the best bonuses from the most trusted casino providers. So take a chance, and see what big winnings await you.
Here are four key takeaways from this article that readers can keep in mind:
Take advantage of the bonuses: Online casinos offer various bonuses to attract new players and retain existing ones. By carefully researching and comparing these bonuses, players can maximize their value and get the most out of their online gambling experience.
Look for reputable providers: With so many online casinos out there, it's important to do your due diligence and choose a trustworthy and reliable provider. Look for casinos licensed and regulated by reputable authorities and with a solid reputation for fair play and timely payouts.
Understand the terms and conditions: Before you sign up for a bonus or start playing at an online casino, ensure you understand the applicable terms and conditions. This includes things like wagering requirements, minimum deposits, and maximum payouts. By reading the fine print, you can avoid any unpleasant surprises.
Keep it fun and responsible: Finally, it's important to remember that online gambling should always be a fun pastime, not a way to make money or solve financial problems. Set a budget for yourself and stick to it, and only chase losses or bet what you can afford. With the right mindset and a little luck, online gambling can be a thrilling and rewarding experience.
As the famous gambling proverb goes, "The best bet you can make is on yourself." By following these tips and taking a responsible approach to online gambling, players can unlock the vault of exciting bonuses and trusted providers and enjoy all the thrills and excitement that the world of online casinos has to offer.