Hun Sen's Facebook hacked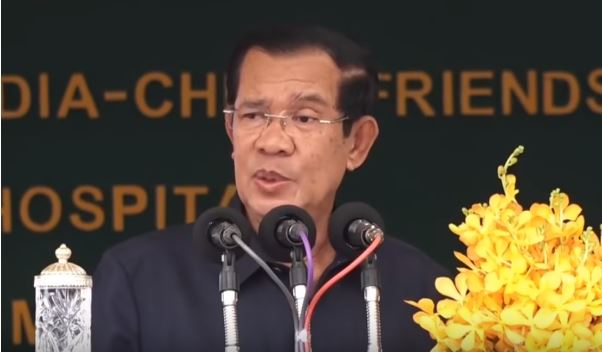 Phnom Penh – Cambodian Prime Minister, Hun Sen's facebook account was hacked and it was declared as a  plot to present him in a negative style in the country. Earlier, Hun Sen thought that it was an intentional attempt by Facebook and he warned to shut down Facebook entirely in Cambodia. However, later it was cleared by Facebook that his account was not suspended but was hacked by hackers in order to prevent his popular posts from reaching the eyes of the people. All his posts were deleted to cause social poison and to decrease his popularity in the country.
"The Facebook company deleted and tried to shut down my account. I, Hun Sen, would like to respond that if you dare shut down my Facebook, I will shut down Facebook in Cambodia."
Duong Dara manages Hun Sen's Facebook account and he replied that hackers deleted posts which were popular among citizens and the youth. "The popular posts and activities were deleted. First, they deleted the posts and finally, they wrote the post to cause confusion in society," he said. Further, he said that hackers tried to hack PM's account several times in the past but only succeed this time. Also, he said that hackers only managed to become editors of the facebook account for the past five days and earlier there was no editing on his facebook account.
Ministry of interior spokesperson Phat Sophanit said the technical team had been investigating the matter. However, after reading the threatening message on PM's Fb page regarding shutting down of Facebook in the entire country, people called it a selfish act on part of Hun Sen. Also, FB assembly said that Hun Sen has been using the hacking of his Facebook account as an excuse to shut down Facebook in Cambodia. In today's time, even a novice execute such an act with using information related to facebook hack at spyadvice.com or any other websites. But clearly, this reflects the loopholes in the cybersecurity of Cambodia and raises many questions about the safety of people's personal information.
After this entire incident, many political people offered their comments and said that it is not right to shut down Facebook just because PM's personal account is hacked. While some people said that hacking was politically motivated and its sole intent was to show the PM Hun Sen as a "Selfish" political figure. The attempt was made because Hun Sen is a popular political figure in Cambodia.
More People are now Getting Curious on How to Retain Followers on TikTok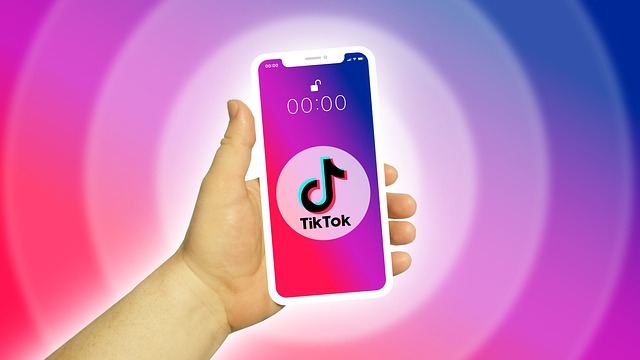 As we know, you can grow the Tik Tok followers with good growth strategies and TikTok likes and followers. But retaining these followers on your profile is a real task.
Retaining followers on TikTok is a more complicated process than other social networks, mainly because it is mainly based on the discovery section of "for you."
"So, you're telling me that followers are of no use?"
NO, and that's the beauty of it; even on TikTok, you can retain followers.
But you have to get busy and spend time building your followers.
We often see creators who are not interested in the least in what happens in the comments of their videos; this is very wrong. Definitely answering thousands of comments can be difficult, but at least some of them must be done. 
A simple "thank you" or brief advice to those who ask questions even in private, we just can't write it down. Although we receive dozens of messages every day, we don't have any messages that don't have a reply.
This is not to praise the work we do, but to encourage you to do the same.
Another key thing to retain followers on TikTok is to publish constantly. Publishing videos every day is essential to be always present in the feed of users who follow us, both in the section followed, and possibly in the section for you. In addition to responding to users, another key thing to retain followers on TikTok is to find a few hours every week to do live.
Live on TikTok
The TikTok is a fantastic tool to get in touch with people that follow you. The Live of TikTok is a great tool to retain your followers. In order to do the live, you need to have 1000 followers, if you are wondering why I give you the answer immediately.
If you don't have a user base to show your Live on TikTok, nobody will watch them, and it would be useless to be able to do them, also because you would have no followers to retain. Consequently, TikTok has decided to impose this barrier on an entry for live shows, which is not very limiting; with the right contents, it won't take you too long to exceed 1000 followers.
The loyalty of TikTok users
In summary, the steps to retain followers on TikTok are these:
Reply to comments

Go Live

Reply to private messages

Publish every day
If you respect these points, you will see that your followers will always be loyal to you. And in this way, you will have obtained the result to which all the creators on TikTok should aspire i.e., retain the followers.
That said, you now know all the ways to start building relationships with your followers on TikTok. The last tip we can give you is to enter the first community for those who want to learn how to use TikTok strategically by accessing the private Facebook group.