Illegal Rave In Bevercotes Resolved Peacefully By Police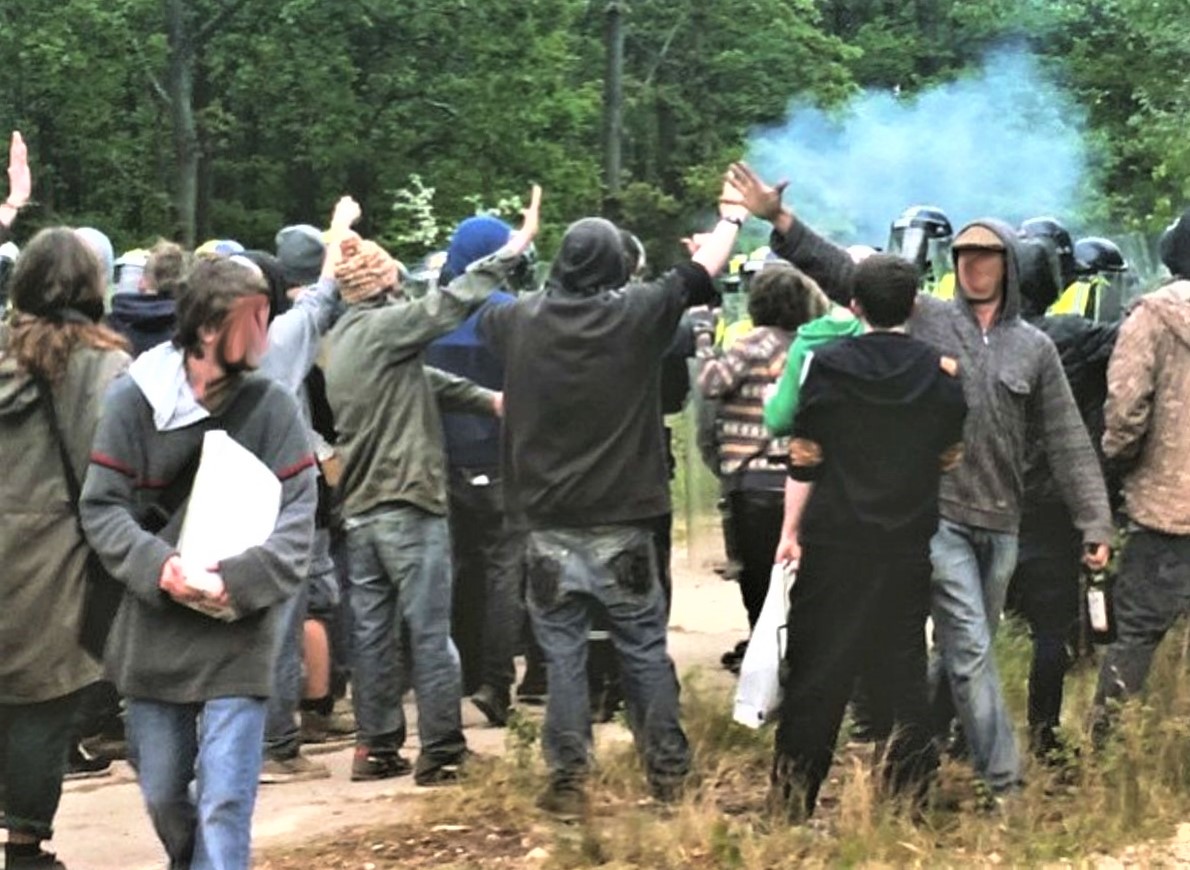 This past Sunday, September 15th, police were called to respond to an illegal rave in Bevercotes. The rave was allegedly going on at a former colliery, which made for an ideal location to rave in. This is part of a larger trend of illegal raves that have been taking place in the UK, with hundreds having been reported within the last year. 
This rave luckily remained nonviolent, with no arrests being made. Apparently, the police did their best to remain peaceful during confrontations with ravers. This is in stark contrast to typical police response to raves, which can often turn quite ugly. In late August, police arrested nearly one hundred rave-goers at an illegal event in Ibiza, Spain. That occasion did turn violent, with angered partygoers attacking officers with rocks and even metal pipes, allegedly. 
The rave was called in by concerned locals who were concerned over reports of loud music coming from a quite unexpected place. The colliery in question has been unused for quite some time, and residents haven't heard any sort of activity coming from there in quite some time, so it was obviously quite a surprise when in the early hours of Sunday bass thumpings and high treble whines were heard coming from the cavernous party space. 
While the rave was obviously loud enough to awaken slumbering locals, the number of people apprehended at the event was quite small. There were only a reported 80-100 revellers being asked to leave. While it is unknown whether or not there were more partygoers at one point, by the time police arrived most of them might've scurried off. 
Of those there, most were definitely hardcore ravegoers, and were dressed to the nines in typical fashions]. Rave Clothing men wore to the event was brightly colored and athletic in nature. As of yet, there have been no mentions of any gang or criminal activity among the rave-goers, and none of the outfits worn by the partiers suggested any obvious gang affiliation. Although drug use was reported by concerned locals, police found no evidence of any illegal drugs. However, there is the possibility that most of them might've been consumed by the time police officers were able to arrive on the scene. 
On the whole, this rave event ended just about as well as one could hope, with zero casualties, overdoses, or any other unfortunate happenings taking place. Except, of course, the party being broken up to begin with. This isn't the first time that a rave has been broken up at this colliery, with another taking place in early July of this year. As is, it's likely that even more raving events will take place at the scene, as it makes for an ideal location that is relatively far from locals and currently vacant by any professional company or local resident. Police seem to feel the same way, as evidenced by the strategy of peaceful resolution through verbal communication with the rave organizers. As is, this might be a pretty efficient solution to the problem of illegal raves in the UK. 
Enjoy a rave music mix below on our blog.
Top Road Trip Destinations in Canada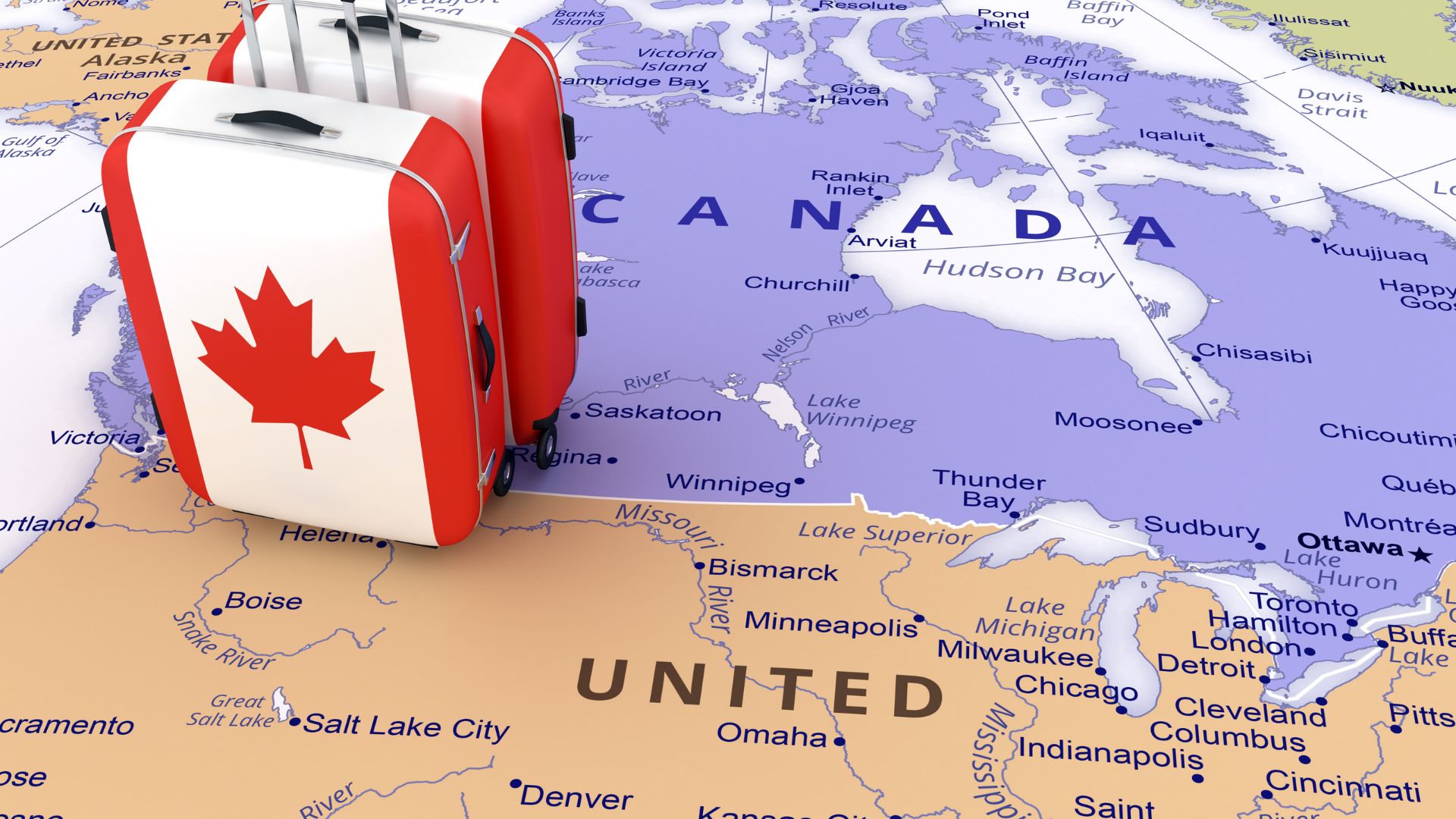 Did you know that 1.93 million Americans traveled to Canada in 2020? That number was down year-over-year due to COVID-related travel restrictions. 
While some Americans visit the Great White North via plane, others prefer road trips. It can be fun to plan an itinerary, book a hotel, pack the luggage, load your family into the car, and head to the border. But if a road trip to Canada is in the plans for you and yours this summer, what Canadian destinations are worth the potentially thousands of miles of driving? Keep reading to learn about the top road trip destinations in Canada.
Grasslands National Park in Saskatchewan
Grasslands National Park is one of Canada's 44 national parks and park reserves. Whether you're an earlier bird or a night owl, the national park in Southern Saskatchewan provides an ideal prairie landscape. It's the perfect place to unwind, immerse yourself in nature, and recalibrate your life.
Enjoy the great outdoors on a campsite, or take part in hiking adventures by exploring trails. The solitude and breathtaking beauty of this national park will leave you in awe. Make time for the Ecotour Scenic Drive. It's about 20 km (around 12.5 miles) long and will take one to three hours to complete depending on your pace. 
Toronto to Stratford, Ontario
If there's one Canadian city most Americans have heard of, it's Toronto. Toronto, the capital of Ontario, is the fourth largest city on the continent. It's also home to the only authentic castle in North America. Casa Loma, located in midtown Toronto, is worth the visit. So, too, is the CN Tower, which is the biggest free-standing structure in the Western Hemisphere. The city also has citizens representing 200+ ethnic groups. 
While there's plenty to see and do in Toronto, why stop there? It's a good idea to include a Toronto-to-Stratford excursion while on your road trip to Canada. You must travel 150 km (about 93 miles ) west to get to Stratford. You'll see Victorian architecture and get to take in the live theater. Most Americans probably haven't heard of Stratford before. But when you come for a visit, there's a good possibility you won't ever forget it.
North Cape Coastal Drive, Prince Edward Island
If you haven't ever taken a road trip to Prince Edward Island, you don't know what you're missing. It's Canada's smallest province, but it sure offers a boatload of fun. Are you a foodie or do you like to indulge in the local cuisine when traveling? Check out the western peninsula. You can delight your tastebuds with the range of food available. 
Make time to visit the Canadian Potato Museum in the province. After taking in the sites and attractions at the museum, enjoy a meal at the onsite PEI Potato Country Kitchen. The menu has items like the chili topped baked potato, which features a baked potato, homemade chili, and cheese. Meanwhile, the pulled pork potato features a baked potato topped with pulled pork, cheese, and sour cream on the side. That's just a sampling, and all baked potato dishes are served with fresh-cut, homemade chips.
If you're intersted in a U.S. to Canada road trip this year, the options above will give you some ideas. The sky's the limit since there's so much to see and do. 
You'll want to ensure your vehicle is in good working order to avoid breakdowns. You'll also want to stay alert on the road since you'll be traveling a lot of miles and spending hours behind the wheel of your car. 
If you get into an accident, you must know what to do. In addition to reporting the accident, calling your insurer, and possibly even booking a rental car to complete your road trip, you'll want to contact a personal injury lawyer if anyone is injured. 
No one wants to consider accidents or injuries when on a road trip. But it's best to hope for the best while being prepared for the worst. You'll enjoy the journey and the destination a lot more when you've done everything possible to prepare for any possible issues.