It Girl Corrie Yee's Road To Creating Her Legacy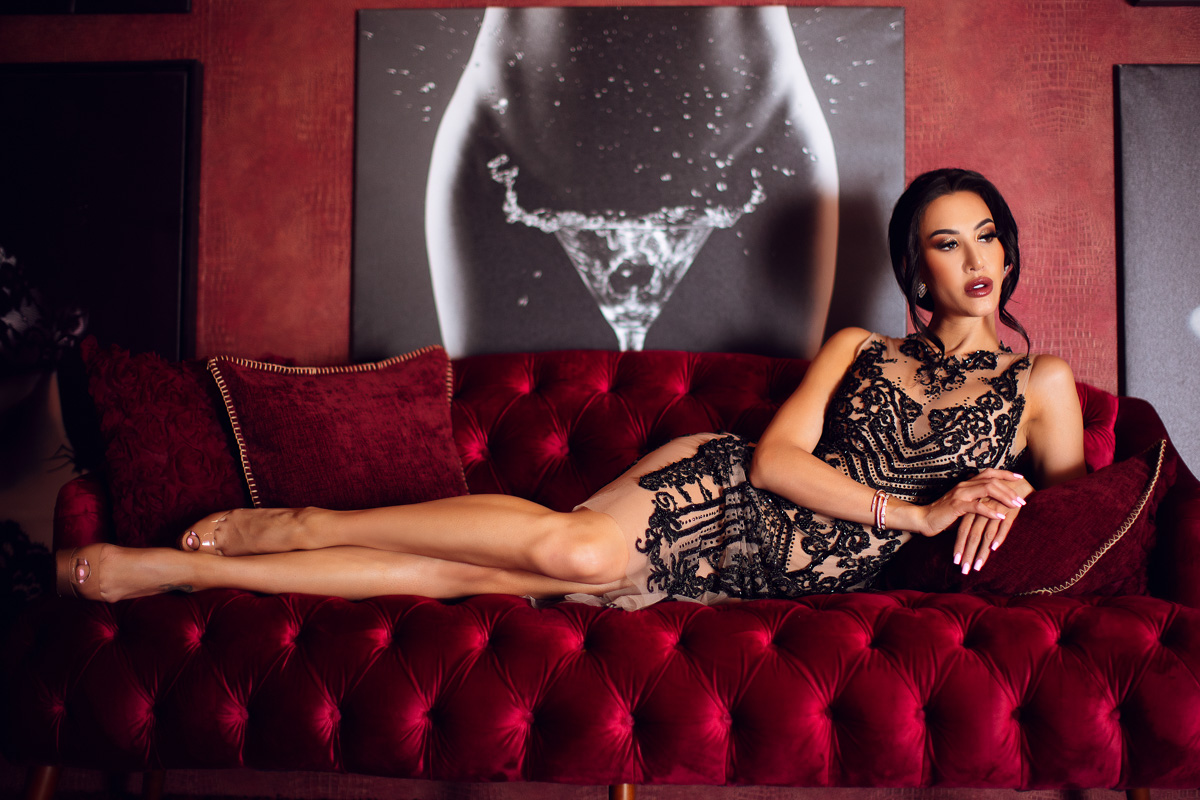 Corrie Yee talks about mentoring the next generation and teaching young girls about women's empowerment through her agency Fierce.
Behind all the glitz and glamor, the modeling industry can be a tough world to be a part of. Corrie Yee's journey to becoming a model was not easy and came with countless lessons to be learned. As a teenager, Corrie found inspiration from the models in her favorite magazines. She grew up in a small town but always dreamt of being on the cover of a magazine and making a name for herself. At 17, Corrie moved out of her hometown in hopes of making her dreams a reality.
Breaking into the industry seemed almost impossible to Corrie. As a young girl from a small town, Corrie feared that she wouldn't be taken seriously. Corrie struggled with people telling her she was going to fail and would never make it big. She quickly learned to deal with denial and used rejection as fuel to keep pushing towards her goals. Now, Corrie prides herself on being a carefree spirit, and through practicing ignoring the haters, Corrie has become unstoppable. She constantly pushes boundaries, immerses herself in new experiences, and sets goals for herself.
"I truly found happiness when I learned to not care what other people think," said Corrie. "Once you learn to master that, life's just amazing. Freeing yourself from that mental prison is something that's really life-changing."
Now weaning out of the modeling world, Corrie is shifting her focus towards mentoring aspiring models through her agency Fierce. Through Fierce, Corrie wants to teach girls the importance of safety and self-respect in the industry. After learning from her own experiences, Corrie is passionate about helping girls kick start their careers and work towards their goals. She highlights the importance of doing research before working with new photographers, stylists, or agencies so that you never put yourself in a dangerous or uncomfortable situation. Corrie aims to inspire her girls to stay true to their morals and never let themselves get sucked into the wrong crowds. By creating a safe space for aspiring models to express themselves and feel comfortable, she's building a community of strong and confident women.
"I want to leave a mark in this industry, I want to be known for helping and mentoring people," said Corrie.
Corrie's love for traveling pushes her to expand her successes internationally and teach women across the globe about women empowerment. As an extrovert, Corrie loves having the freedom to work with people who inspire her. Her carefree nature paired with her heart of gold makes her
the ultimate boss. As Corrie continues to build her empire and leave her mark, there's no doubt that she's becoming an inspiration to women across the nation
Vanex Group's Superior Exchange Rates Surpass Traditional Banks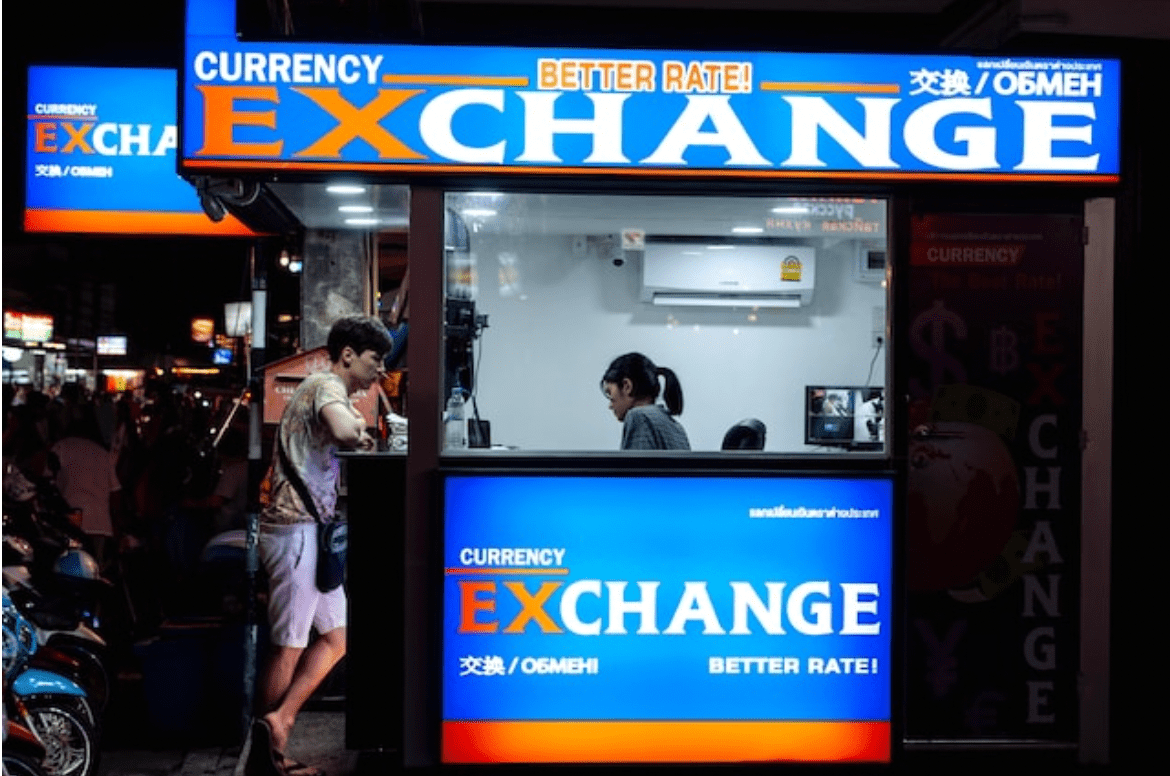 Acquiring the highest possible rates for foreign exchange is a top priority for both people and organizations. Traditional banks are no longer the only choice for currency conversion as the financial landscape changes. Enter Vanex Group, a pioneer in the money service sector that offers exchange rates that surpass traditional banks and many services that have revolutionized the industry.
Vanex Group has quickly become the go-to option for individuals looking for the best exchange rates thanks to its track record and dedication to customer satisfaction. Vanex Group, Western Canada's top private foreign exchange firm, has challenged the status quo by providing better ways to exchange currencies than the conventional banking route.
Traditional banks sometimes burden customers with unfavorable rates and hidden fees, but Vanex Group stands out for its dedication to openness. Every financial transaction is a step toward maximizing value thanks to the company's favorable and competitive exchange rates, well-known for saving clients thousands of dollars annually. Individuals and companies may feel secure knowing their hard-earned money is being exchanged at rates that put their financial well-being first by choosing Vanex Group.
The proficiency of Vanex Group in the foreign exchange market is the foundation for its commitment to offering better rates. The organization navigates the complexities of conversion rates to give customers a clear advantage. It is supported by a team of financial specialists with an in-depth understanding of international currencies. By ensuring that currency swaps are carried out at the most advantageous times, this economic prowess translates into real advantages for clients, further increasing the value of their transactions.
The variety of services offered by Vanex Group offers unmatched ease and competitive exchange rates. The organization makes it easy for people and businesses to conduct worldwide commerce by emphasizing rapid, secure, and safe money transfers. Vanex Group's customer-centric strategy guarantees that the procedure is quick, dependable, and stress-free, whether shipping money across continents or enabling currency transactions related to travel.
Vanex Group's dedication to innovation is another noteworthy aspect of its products and services. The company's user-friendly mobile application and internet platform give customers the power to track real-time pricing and start transactions whenever convenient. The way currency exchange is done has been revolutionized by this technological integration, which saves time and encourages a more knowledgeable and empowered clientele.
The commitment of Vanex Group to offering lower prices extends beyond specific customers. The organization advances its competitive advantages to corporate partners looking to maximize their international trade initiatives with wholesale currency solutions designed for businesses. Vanex Group helps to improve profit margins and facilitate strategic expansion by enabling firms to buy or sell significant volumes of foreign currency at wholesale prices.
In conclusion, Vanex Group's innovative strategy for offering exchange rates surpassing conventional banks is a game-changer for both consumers and companies. The business provides a more beneficial route for currency exchange by adhering to transparency standards, having a thorough understanding of finance, and using cutting-edge technology, ensuring each transaction is a step toward financial empowerment and success. Vanex Group is a leader in the field of foreign exchange for individuals looking to get the most out of their currency exchanges and optimize value.