The Landz' Estates is the most ambitious real estate NFT project to date.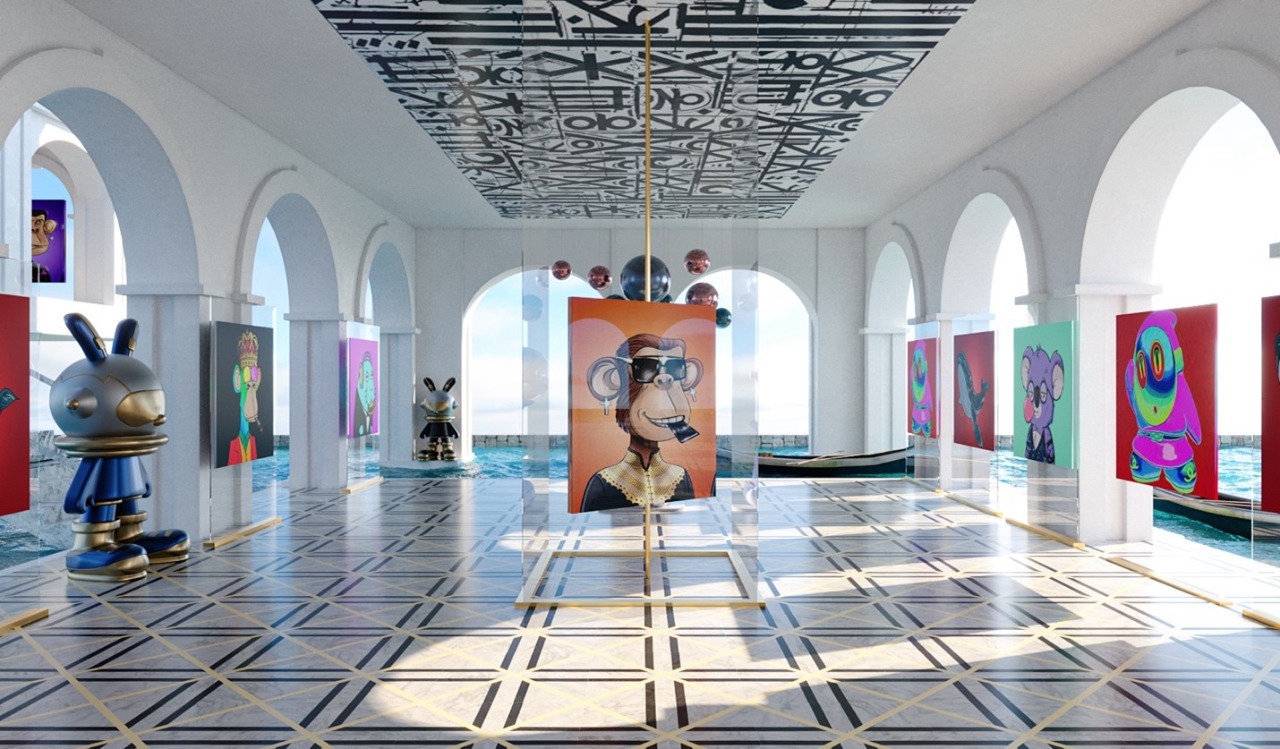 As an NFT Collection composed of 5,000 unique Mansions, 1,500 unique Museums, and 500 unique Headquarters, it is one of a kind. The NFTs were designed by the Metaverses' top Architects in collaboration with thought leaders in the NFT space, with insights from real life architects and space designers to give it a luxury touch and a feeling of reality. Each property is a work of art that comes with unique features and amenities. The estates can be deployed over Decentraland and The Sandbox, with more partner Metaverses to be announced in the future.
Landz consists of two distinctive aspects: the Estates NFT Collection, and the Landz software. The Estates Collection allows users to mint Mansions, Museums, or Headquarters. Each Estate has its own unique set of features and utility. The software, however, is the crux of the project. Each NFT holder will receive a key after the mint. This key will grant access to the Landz software, allowing users to personalize and deploy their NFT in the Metaverse of their choosing, with Decentraland and The Sandbox being supported immediately after launch.
"As the icing on the cake, Landz will allow users to personalize and configure their estates." – Benjamin Jarmonn Co-Founder @ Landz.io
Landz has stated that solving the interoperable piece of the puzzle is only the first step on their utility journey. Landz will also allow users to personalize and configure their estates. Although key aspects of the Estates project are generative, Landz will give users the freedom to make each experience their own, giving them the possibility of uploading their NFTs in dedicated displays. As the icing on the cake, users will be able to sign the asset with their name, brand, or any wording of their choosing. As this article is being written, Landz is finalizing a partnership with Spatial.io. The Landz-Spatial partnership will grant each Estates NFT holder complete use of Spatial's video conferencing technology using their own Landz Estates NFT as a virtual background. For example, if you own a Landz Mansion or Museum and plan to host a virtual gathering, your users could communicate with each other in real-time via Spatial's communication technology. It doesn't end there; Headquarters owners can also host meetings, share their screens, and collaborate in real-time.
"On top of its intrinsic artistic value, scarcity, and interoperable features, the Estate NFTs also come with a membership in the Landz' Club." – Nathan Cohen, Co-Founder @ Landz.io
On top of its intrinsic artistic value, scarcity, and interoperable features, the Estate NFTs also come with a complimentary membership in the Landz' Club. Like any club, it allows access to community events with DJs, speakers, a community chat, with a promise for more metaverse-related experiences. Where Landz' Club differs, is with its hosting program: Club members can use Club-owned prime land in several partner Metaverses to deploy their assets and host events. Event coordination and related services are offered by exclusive partners in Landz's platform. A scheduling tool allows NFT owners to book land weeks in advance, rent land from other members monthly, or even use the Landz' Country Club for major events. But that's not all; Club members are entitled to airdrops catered to the virtual real estate community from various partners and, automatically get whitelisted for future real Estate NFT releases. As a member of the Landz Club, you can further opt-in for several gaming experiences to host on your Estate and participate in ways to monetize your asset.
Landz is your way to express your multiverse identity, host parties, or partake in a growing virtual real estate community. All for a fraction of the price it would cost to develop such a structure while using syndicated land and resources to enjoy it better.
"Landz is your way to express your multiverse identity, host parties, or partake in a growing virtual real estate community." – Nick Leger (Ligero), Strategic Adviser @ Landz.io
As a brand, this is your way to exhibit your digital products in a museum-like Gallery. As a company, it is a way to convey your corporate messages and culture to the world and gather your employees in your Metaverse HQs.
"You don't even need to own land to enjoy your asset: with the Landz Club, you can fully experience the 'carry & deploy' benefits of owning a virtual asset in the Metaverse."- Jonathan Bouchard (Homerun), Marketing Adviser @ Landz.io
Hassan Chowdhury, An Innovative and Ambitious Young Entrepreneur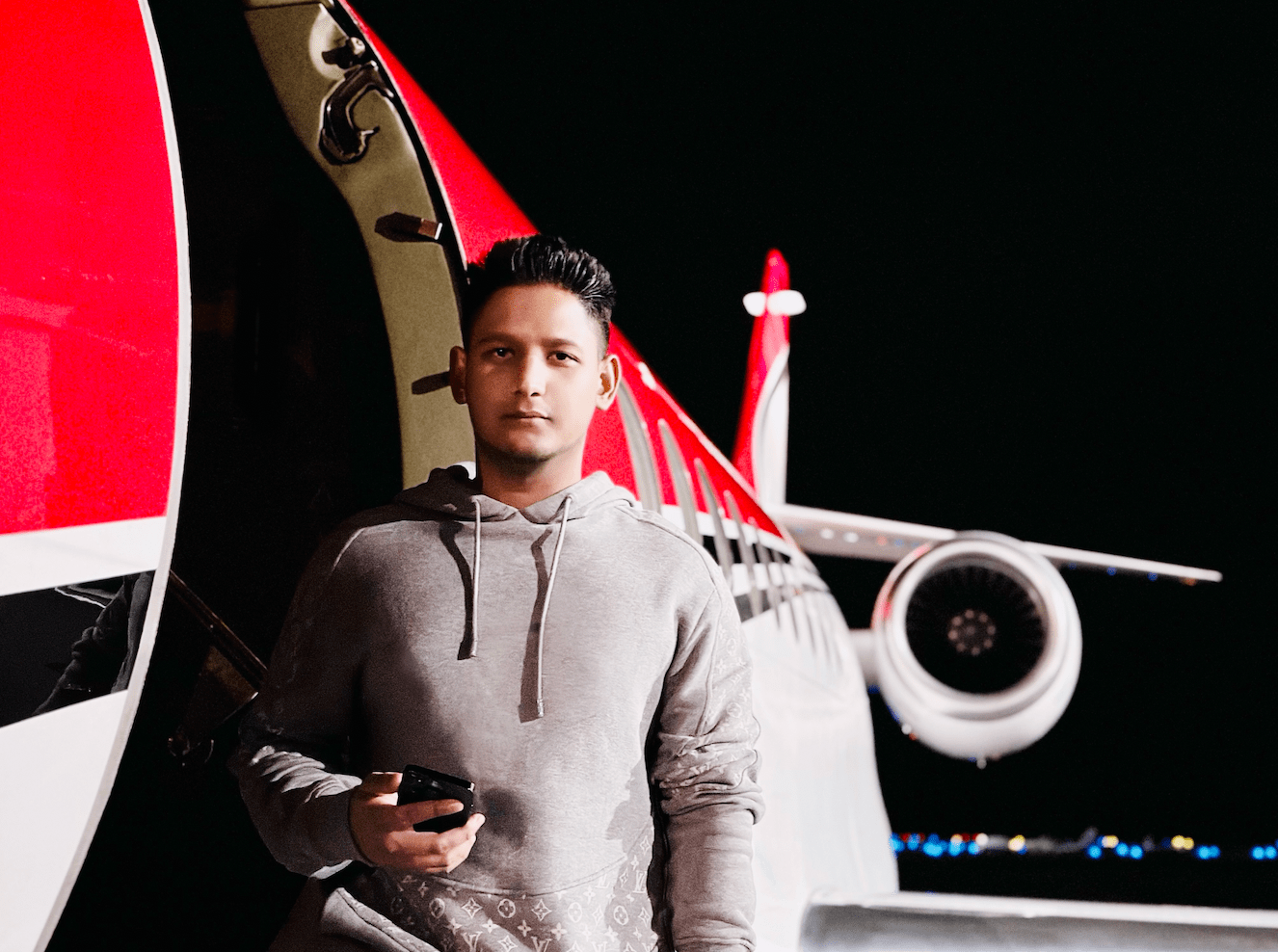 Hassan Chowdhury is already building a name for himself in the luxury hospitality and real estate industries despite being only 26 years old. He has accomplished remarkable success in a relatively short time, and as a result, he has firmly established himself as one of the most successful businesspeople in the United States.
Hassan was born in Houston, Texas, and raised there by parents who are both extremely successful businesspeople in their own right. Hassan was motivated to pursue his business dreams by watching his parents run multiple manufacturing plants for make up and make up brands for the past 45 years. This example of success was the driving force behind Hassan's decision to pursue his entrepreneurial goals. His parents taught him at an early age the values of the necessity of hard work, devotion, and ambition. They took him on travels all around the world as he became older to show him the significance of different cultures and experiences in other parts of the world. Hassan was on one of these travels when he first realized he had a deep interest in hospitality and high-end lifestyles.
He founded his own hospitality company in New York after college. He collaborates with some of the city's most well-known nightclubs to host events, including Lavo Nightclub and Fleur Room Rooftop. However, the chaos caused by the COVID-19 pandemic in the hospitality business was a direct result of this epidemic. Hassan did not throw up the towel but viewed this as an opportunity to extend his business into the luxury real estate industry. Shortly after establishing Bouge Villas, a prestigious real estate firm with headquarters in Miami, Florida, he began purchasing real estate in the area. He gave each home its one-of-a-kind design and then put them up for rent on a short-term basis.
As the constraints on COVID-19 were loosened, he saw his business go from strength to strength. After that, he broadened his real estate holdings to include homes in other cities, such as the Hamptons in New York, Fort Lauderdale Beach in Florida, Tulum in Mexico, and Cartagena in Colombia. Soon, he will also expand to Nashville, Tennessee, and Dubai, United Arab Emirates. However, Hassan didn't stop there and continued. In addition, he established his very own Private Members Club, the MetaFly Club, in collaboration with M2Jets to provide customers with access to luxury private flying and additional hospitality advantages. In the middle of 2023, it will be the first Private Jet Company to provide membership denominated in NFT.
The long hours of labor, unwavering commitment, and lofty goals that Hassan put in allowed him to achieve his goals. He has also demonstrated that it is possible to make the most of even the most challenging circumstances so long as one has the appropriate mentality and attitude. His objective is to achieve worldwide renown for providing the highest level of hospitality that is humanly possible to his customers. Hassan is optimistic about the future. He has big ambitions to continue growing Bouge Villas and MetaFly Club while preserving his status as one of the most successful business owners in the United States. Follow @hassanc.official on Instagram to keep up with Hassan's progress. His story of hard work and determination is sure to serve as inspiration to many aspiring young businesses.